Our Recommended Reading for Children & Young Adults and Recommended Reading for Adults articles have been popular resources for readers interested in Laura Ingalls Wilder and Little House on the Prairie. Here is a brief overview of Laura Ingalls Wilder.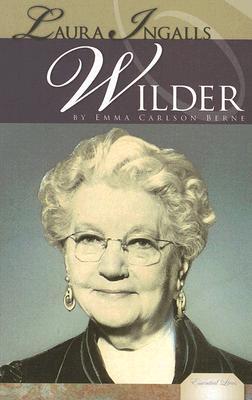 Author: Emma Carlson Berne
Publisher: Abdo Publishing Company (September 1, 2007)
Synopsis:
Beginning with a publishing history of Little House in the Big Woods (1932), this title in the Essential Lives series first explains how the Great Depression affected Wilder personally and professionally. Berne then recounts the highlights of Wilder's life, emphasizing how reality differed from her published fiction. Frequent sidebars add more detailed information to the main narrative, while maps, period photographs and drawings, and contemporary pictures of key sites add clarity and interest.
About the Author: Emma Carlson Berne
Emma Carlson Berne writes juvenile, middle grade and young adult fiction and non-fiction for both educational and trade publishers, and is the author of Never Let You Go, Still Waters, Hard to Get, and Sunset Ranch. She has worked on projects with American Girl Publishing, Simon & Schuster, Scholastic, Sterling Publishing, Capstone, Rosen, MTV Books, and Alloy Entertainment, among others. Emma lives in Cincinnati, Ohio with her family.
Pick up your own copy of Laura Ingalls Wilder here.
Check out our Recommended Reading for Adults and Recommended Reading for Children & Young Adults for more great books.