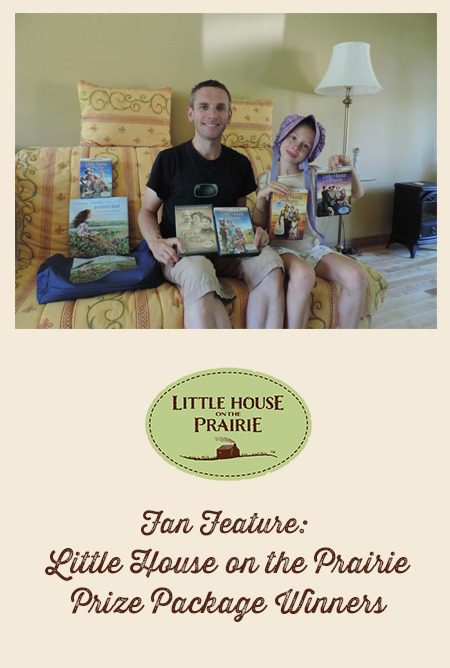 Of the thousands of people who entered into the Little House on the Prairie® Prize Package Giveaway, Damien was one of the lucky winners. Here is a photo of Damien and his niece Eva holding up their prizes, which include the first four seasons of the remastered TV series, the Pioneer Girl autobiography and tote bag, and The Legacy of Laura Ingalls Wilder documentary.
Eva is wearing a bonnet in this photo that she got during her visit to one of the Laura Ingalls Wilder historic sites in the Midwest. She toured De Smet, Walnut Grove, Sleepy Eye and Mankato. We are so happy that Damien and Eva are enjoying the prizes and are part of the Little House on the Prairie community! Be sure to share your stories and Little House moments with us too!
We will have future contests and opportunities, so be sure you've joined our free newsletter!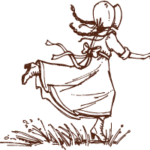 The editors of the Little House on the Prairie® website are pleased to bring you interesting articles, interviews, fan features, videos, and much more.