Laura always wondered why bread made of corn meal was called johnny-cake. It wasn't cake. Ma didn't know, unless the Northern soldiers called it johnny-cake because the people in the South, where they fought, ate so much of it. They called the Southern soldiers Johnny Rebs. Maybe they called the Southern bread, cake, just for fun.

Ma had heard some say it should be called journey-cake. She didn't know. It wouldn't be very good bread to take on a journey.
—Little House in the Big Woods
This johnny-cake recipe adaptation provides a simple bread to accompany a meal. The rumor Ma heard was likely correct. Over time, the word "journey" began to sound like "johnny" as people's accents may have made words difficult to understand.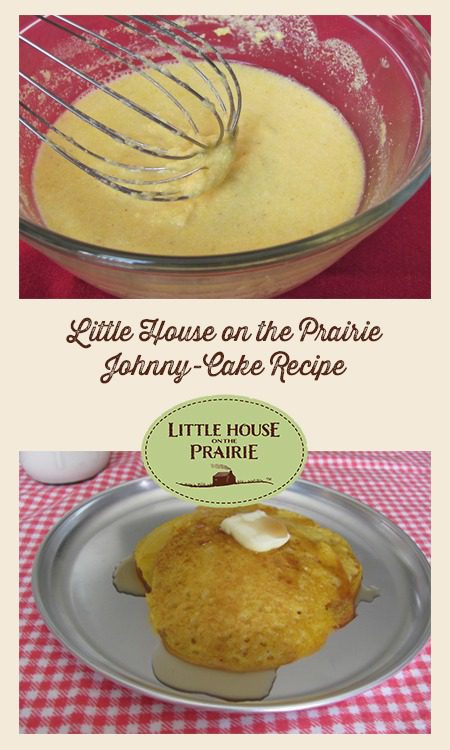 Though johnny-cakes would not be ideal on a journey, with few ingredients and simple preparation they were easy for traveling pioneers to make when stopped for a meal or at home. Syrup or gravy provides the moisture and flavor for the johnny-cakes.
Johnny-cake batter was often spread on a board and baked on an open fire. To eat it, you would break off a piece and dip it in maple syrup, molasses, or gravy. This recipe is adapted for the stove-top to make individual cakes, similar in appearance to pancakes though rather different in taste.
Ingredients for Old-Fashioned Johnny-Cakes
1 cup corn meal
1 teaspoon sugar
1/2 teaspoon salt
1 1/4 cup boiling water
oil or shortening
Directions to cook Pioneer Johnny-Cakes
1. Mix the corn meal, sugar, and salt together.
2. Slowly add the boiling water to the cornmeal mixture. Stir until just combined. Do not over-mix.
3. Warm a griddle or frying pan (nonstick or cast iron) over medium heat (about 350°). It is preheated when water "dances" across the heated surface when sprinkled on it. Note: Johnny-cakes will stick to an aluminum pan, so it is best to use a griddle or frying pan made of cast iron or with a non-stick coating.
4. Spread a tablespoon of oil in the warm pan. Place about ¼ cup of batter on the griddle.
5. After the edges dry, wait about 30 seconds and then flip the johnny-cake over with a wide spatula.
6. Press the center of the johnny-cake down with the spatula if needed. The second side does not take as long as the first to cook.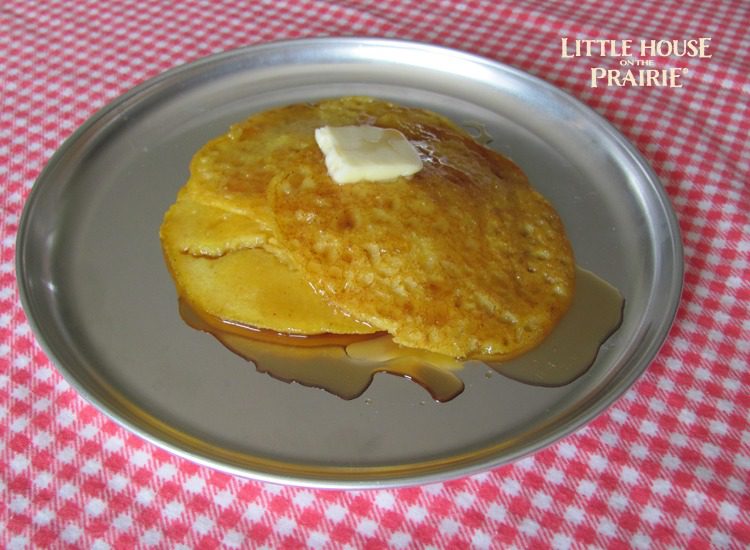 7. Remove the cooked johnny-cake. Oil the griddle and begin again.
8. Serve warm with maple syrup, molasses, gravy, or baked beans.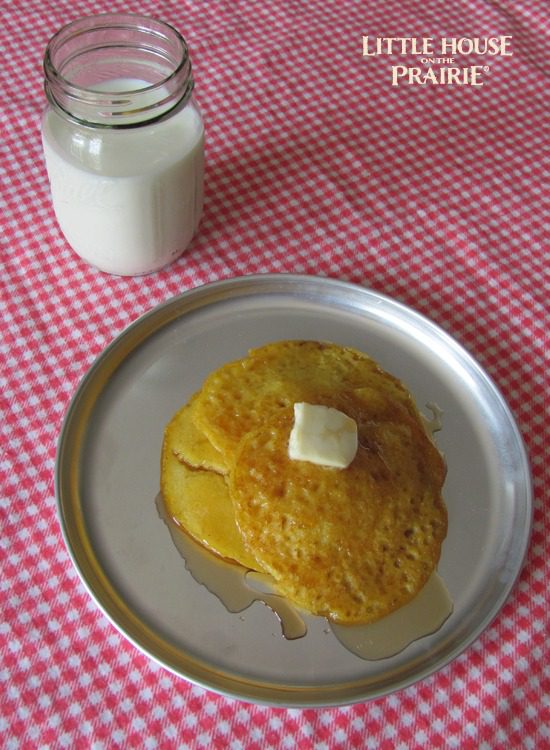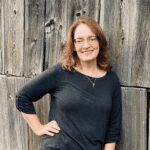 Annette Whipple explores the pioneer world of Laura Ingalls Wilder at her blog Little House Companion. She lives with her husband and three children in rural Pennsylvania where she enjoys baking, writing, and reading. Annette provides science and pioneer programs for children.