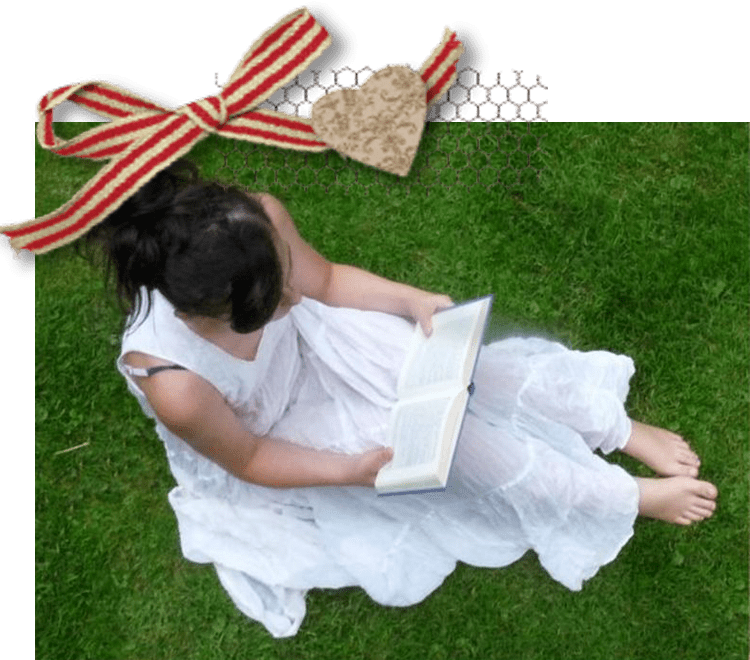 Meet our wonderful community of contributors who are passionate and knowledgeable about Laura Ingalls Wilder and her Little House stories.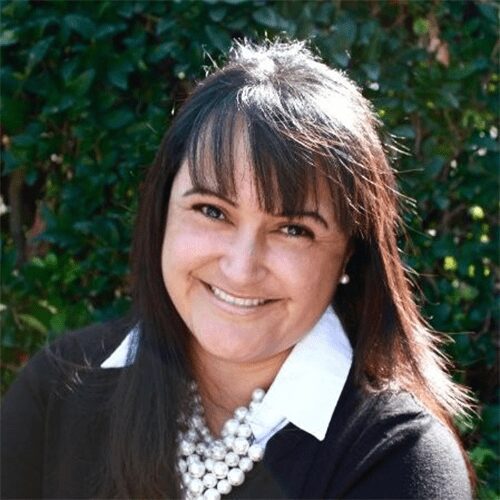 Laura Aguirre
Laura Aguirre is a wife and busy mother of four. She's a party stylist, blogger, and the creative force behind LAURA'S little PARTY. Her website shares, and creates budget-friendly party inspiration, fun celebrations, DIY projects, and an occasional recipe. When she isn't styling parties, painting, or refurbishing old furniture, you can find her at Disneyland with her family!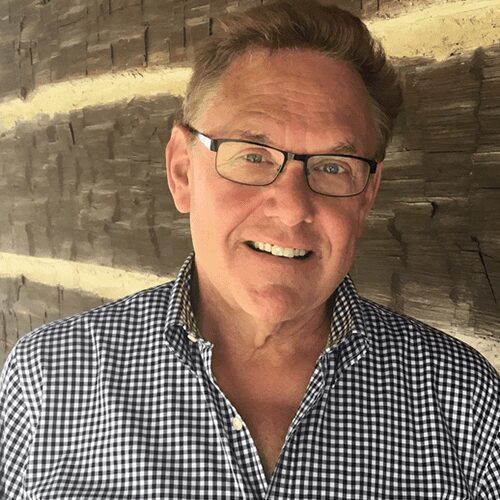 William Anderson
William Anderson was introduced to the Wilder books in elementary school, as were millions of other American children. Later, his groundbreaking research on the Little House people and places resulted in a number of books published by HarperCollins, including Laura Ingalls Wilder: A Biography, Laura Ingalls Wilder Country, The Little House Guidebook, A Little House Sampler, and others. Anderson is a frequent speaker at conferences, libraries, schools and historical events. His home is in Michigan.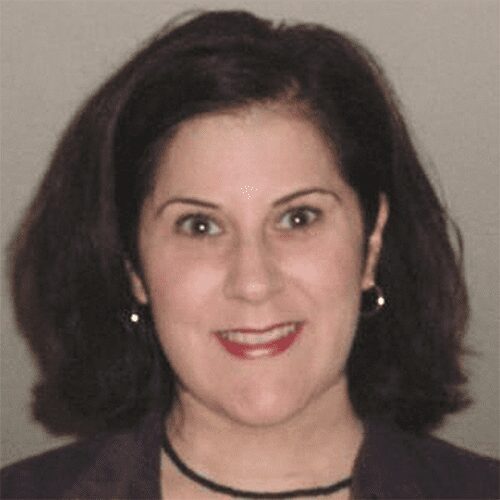 Rachel Arsenault
Rachel is the creator of Grow a Good Life, a homesteading and gardening blog filled with ideas for simple living. She writes about vegetable gardening, food preservation, keeping backyard chickens, and shares cooked from scratch, real food and garden to table recipes. Rachel hopes to inspire everyone to Grow a Good Life.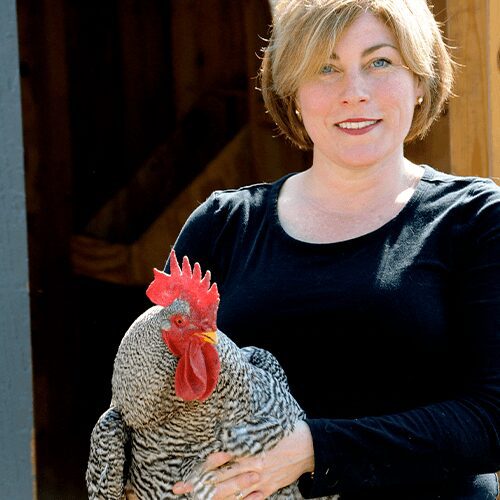 Karen Atkins
Karen Atkin designs period inspired landscapes. She designed the Pioneer "Three Sisters Garden" for Pittsburgh Botanic Garden, the Victorian Wedding Garden for Merrick Art Gallery and Museum, and many award-winning gardens for residential clients. She writes for the Historic Gardens Foundation and other garden magazines. To see photos of her work or hire her for speaking engagements visit her website.
Amber Bartek
Amber is a believer, a homesteading Mama, and illustrator/owner of Cloud9 Design. She blogs about homesteading, and living simply at Cloud 9 Design.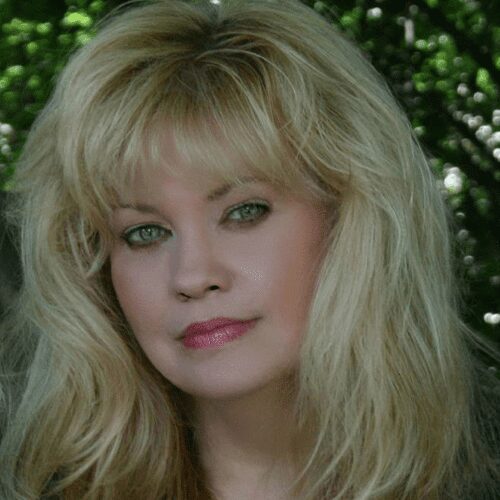 Mary Beth
Mary Beth is the owner and author of Cupcakes and Crinoline. She works from home, homeschools her children and enjoys being a mother and homemaker.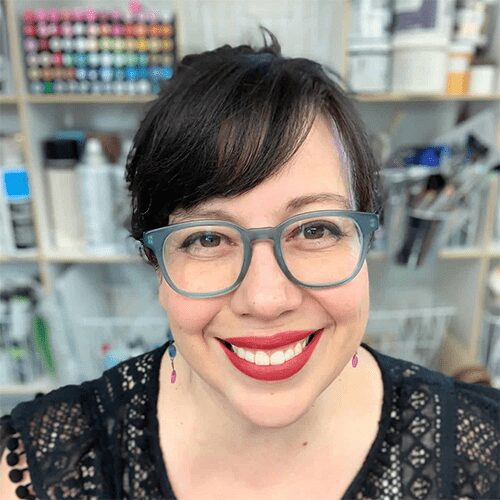 Vanessa Brady
Vanessa Brady is the mother of two little boys and is an unabashed craft junkie. She is passionate about sewing, crafting, her children, and business. Find her original crafts at Tried and True blog.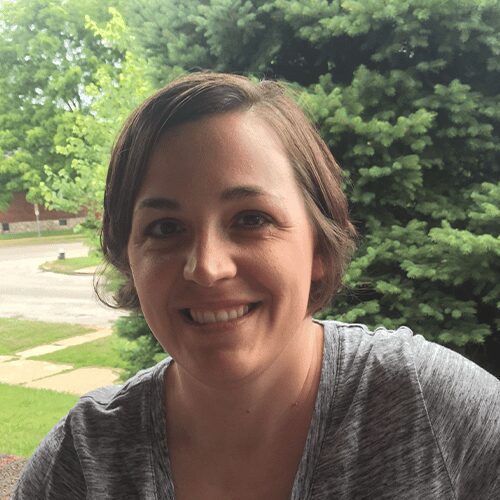 Jen Bevel
Jen Bevel teaches English and literature at Lewis & Clark Community College and is completing graduate work in personal finance. She traveled to all of the Ingalls' homestead sites in 2014 while sharing an RV with a toddler. She was a presenter at the Laurapalooza conference in 2015 and lives in Illinois with her husband and two children.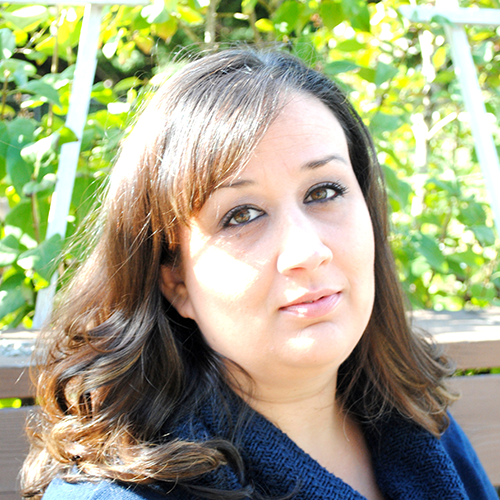 Charley Cooke
Charley Cooke is a wife, mom, blogger, and aspiring homesteader. She spends her days chasing kids and cows in beautiful Southern Oregon. She loves a good book, a crochet project, and excellent cups of tea.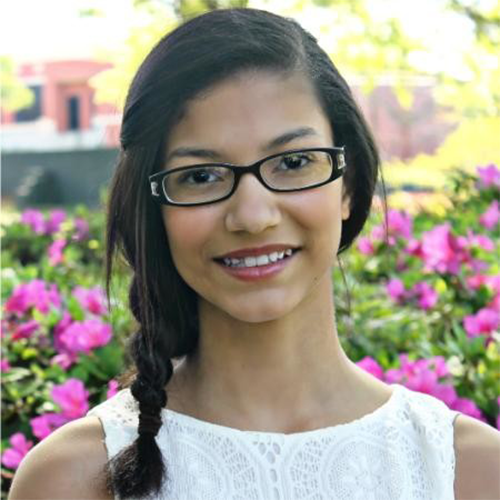 Margaret Darazs
Writer of the food blog, Natural Chow, Margaret Anne is a green-thumbed Christian striving to live a healthy lifestyle and teach others about eating and living naturally. She understands the importance of inexpensive meals, family time, health, having fun, and making foods that are good for your body. See her contributions to Little House on the Prairie below.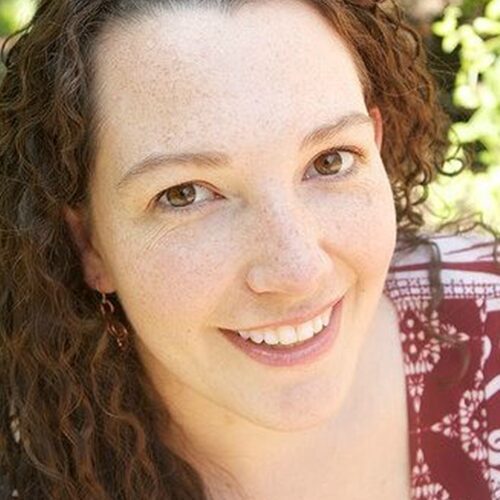 Angela England
Mother of five living in rural Oklahoma with her husband and children, Angela is the Founder of Untrained Housewife, co-founder of the Homestead Bloggers Network and Organic Gardening expert at About.com. She is the author of Backyard Farming on an Acre (More or Less), as well as several other books, all with the common theme of helping people embrace the journey towards self-sufficiency.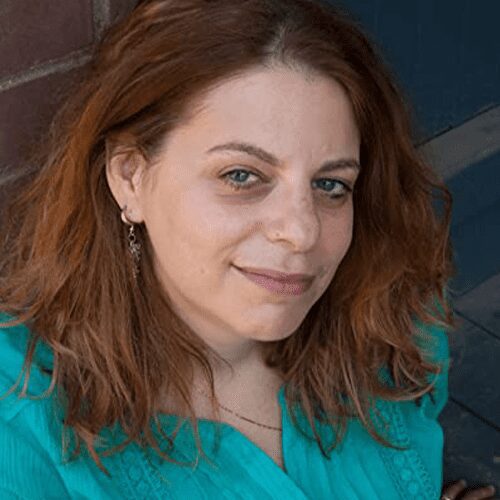 Melanie Fishbane
Melanie holds an M.F.A. in Writing for Children and Young Adults from the Vermont College of Fine Arts and an M.A. in History from Concordia University. With over 17 years experience in children's publishing, she lectures internationally on Laura Ingalls Wilder. A freelance writer and social media consultant, Melanie teaches English at Humber College in Toronto. Her first novel based on the teen life of L.M. Montgomery will be published in 2017 under the Razorbill imprint, a division of Penguin Random House of Canada.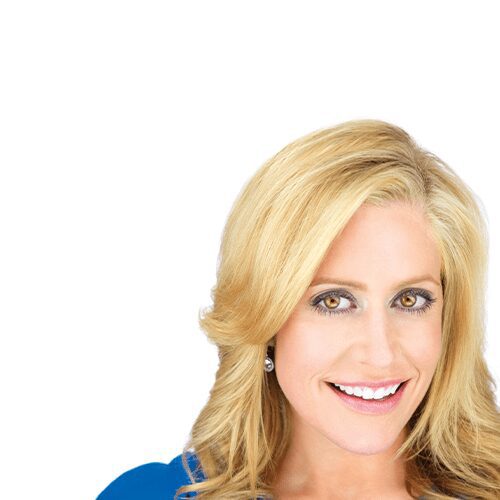 Melissa Francis
Broadcast journalist Melissa Francis is the author of the acclaimed memoir, Diary of a Stage Mother's Daughter. She is an anchor on Fox News Channel and Fox Business Network, and a regular contributor on financial, economic, and political issues. As an actress, she appeared in numerous motion pictures, TV series, and more than a hundred TV commercials, and is best known for her role as Michael Landon's daughter, Cassandra Cooper Ingalls, on "Little House on the Prairie." She lives in Manhattan with her husband and their three children.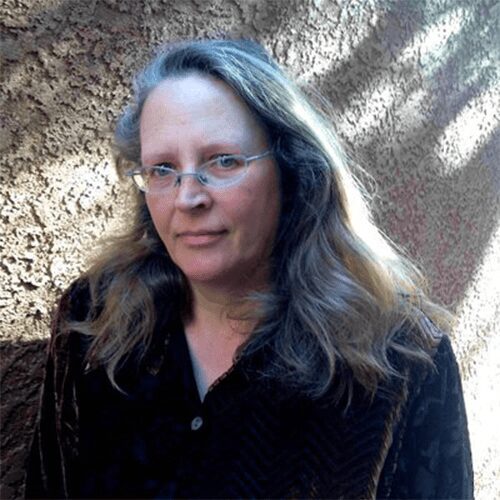 Caroline Fraser
Caroline Fraser is the author of Prairie Fires: The American Dreams of Laura Ingalls Wilder, one of The New York Times' 10 Best Books of the Year, and winner of the Pulitzer Prize in Biography and the National Book Critics Circle award for biography in 2018. Fraser served as editor of the Library of America edition of Wilder's Little House books and has written for The New Yorker and The Atlantic, among other publications.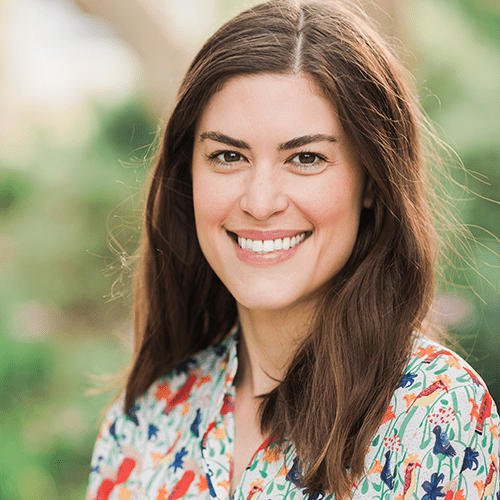 Rebecca Friendly
Rebecca was one of the driving forces in developing and launching the Little House on the Prairie® website. She is committed to preserving Laura Ingalls Wilder's legacy and meeting fans from around the world. For the past four years, she has worked in the education technology sector in both early learning and higher education, helping people access opportunities to learn and succeed. She lives in Los Angeles with her husband and enjoys hiking and gardening.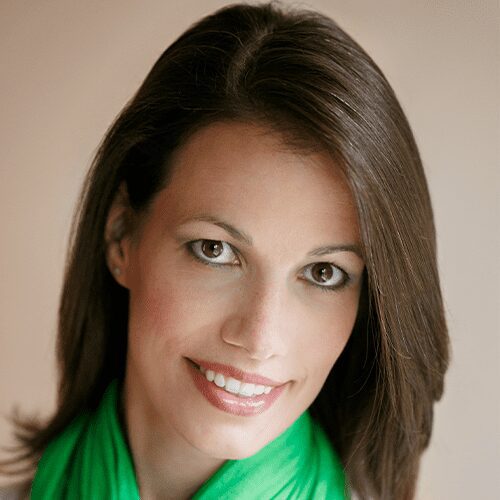 Kerry Goulder
Kerry Goulder has been sewing for fun since she can remember. After a sculpture class in college, a wedding and two children, Kerry began designing many unique patterns under her Kid Giddy® label, and wrote her first book, Sewing Tales to Stitch and Love: 18 Toy Patterns for the Storytelling Sewist, with F+W Media. Kerry's company motto is to "add more giddy to your life." This is a constant reminder to have fun and to do things that make you happy, which, of course, means more sewing and crafting. Kerry lives in Southern Maine with her husband and their two daughters. When she's not sewing, she loves to read, run and is training for her third degree black belt in Shaolin Kempo Karate.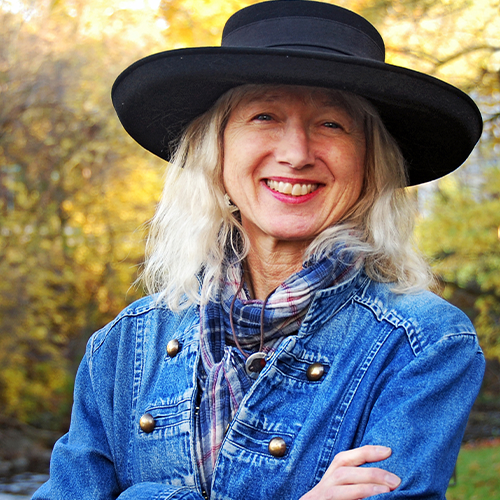 Renee Graef
Renée Graef is an award-winning illustrator of over 80 books for children, including many of the "My First Little House Books" by Laura Ingalls Wilder and the "Kirsten" series in the American Girl collection. Renée worked as creative director for the "Little House" program at HarperCollins for five years and enjoyed traveling to the Laura Ingalls Wilder sites. Her works include a tapestry book for the Getty Museum and books for Mount Rushmore. Her latest book is "Everybody's Tree" by Barbara Joosse.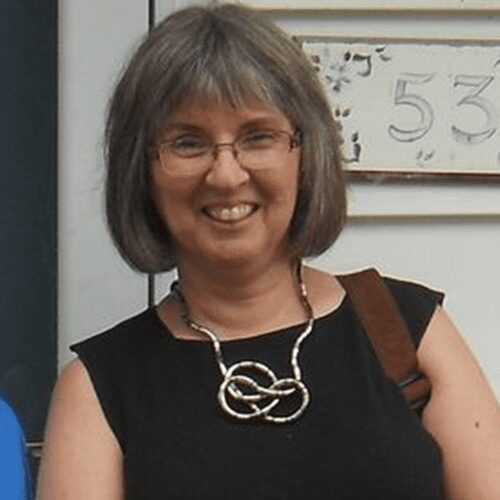 Linda Halpin
Linda Halpin has been teaching quiltmaking throughout the United States and Canada for over 40 years. A graduate of the Embroiderers' Guild of America's Teacher Certification Program in Quiltmaking, Linda is author of seven quiltmaking books and numerous patterns. Her book "Quilting with Laura: Patterns Inspired by Laura Ingalls Wilder's Little House on the Prairie Series" has something for every skill level.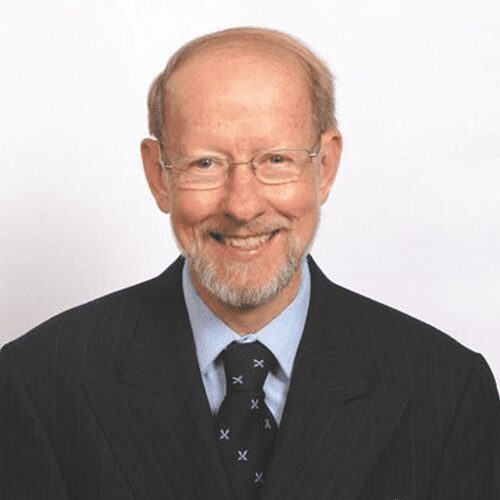 Stephen Hines
Founder of Seer Green Press—from which he produces his own material—Stephen Hines has published nineteen books. Nine of these books relate to Laura Ingalls Wilder and have been published with such Houses as Bantam Doubleday Dell, The University of Missouri Press, and Thomas Nelson Publishers. Hines and his wife live in Nolensville, Tennessee, where they raised their daughters, now grown.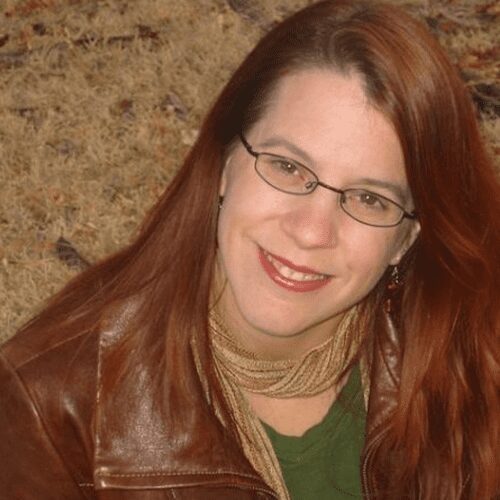 Sandra Hume
Longtime professional writer Sandra Hume is a founding board member of the Laura Ingalls Wilder Legacy and Research Association, which holds the LauraPalooza conference every two years. Sandra's enthusiasm for Little House inspired a decade of publishing the Homesteader, a twice-yearly newsletter about Laura and her homesites. She now runs the website Little House Travel and writes the Land of Laura travel book series for families visiting the Little House sites.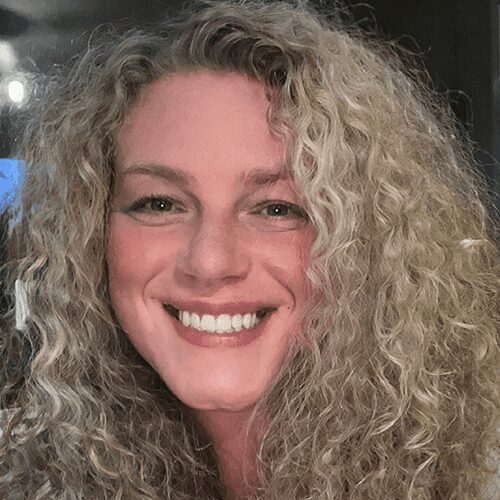 Renee Kemper
Mother of two active teenagers, living in Arkansas with her Husband, she and her family are energetic outdoor enthusiasts. They can be found Camping, Hiking, Kayaking, and always finding new ways to enjoy the beauty of the outdoors. A country girl at heart, but living in the middle of town, she has found creative ways to make the best of both worlds. Founder of thatsjustlife.com and contributing author of The Mom Quilt, she writes and blogs about food, family, and their many adventures.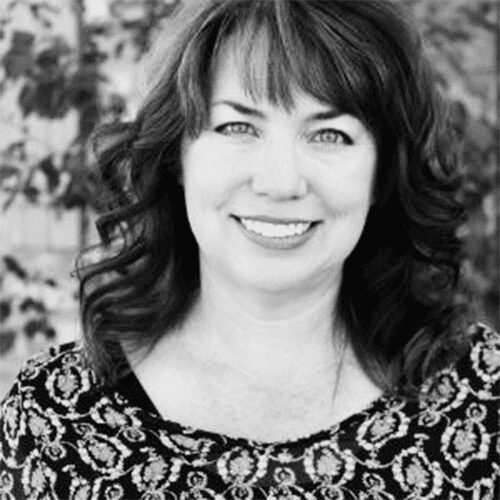 Michelle Kendall
Michelle C. Kendall is the founder and creator of MinutesWithMe.com. She studied Elementary Education and Recreational Therapy at Brigham Young University. Over the last 25 years, Michelle has been involved with teaching children in public and private schools as well as in community and church environments. Michelle is the proud mother of four children and has been married to her supportive husband for 25 years. She lives with her family in Highland, Utah. Michelle's parenting mantra is "learning is all around you."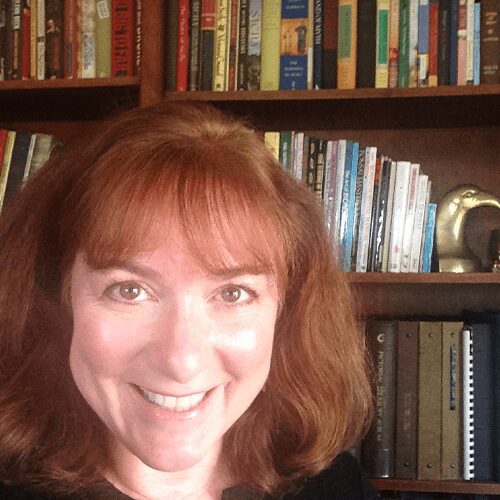 Sallie Ketcham
Sallie Ketcham is the author of Laura Ingalls Wilder: American Writer on the Prairie (Routledge, 2014). Her essay, "Fairytale, Folklore and the Little House in the Deep, Dark Woods," is included in Pioneer Girl Perspectives: Exploring Laura Ingalls Wilder (South Dakota Historical Society Press, 2017).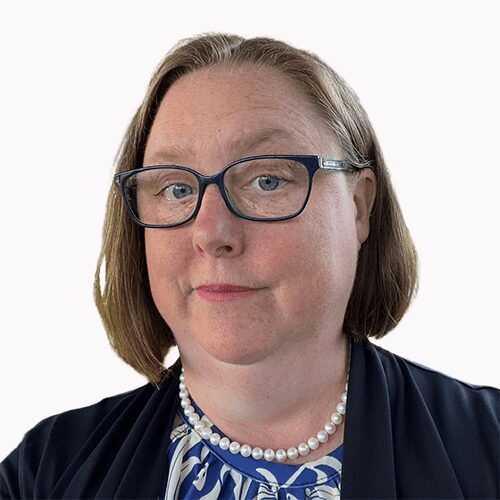 Amanda Knapper
Although she has no pioneering ancestors, Amanda explores her own family history and has traced her ancestors' route to her home in Canada on her website Silly Mummy Family Tree.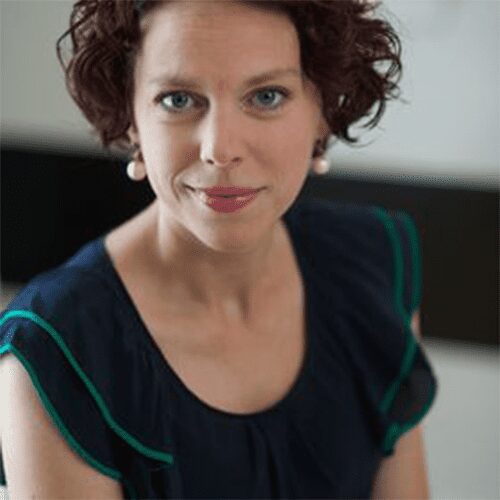 Jennifer Labit
Jenn is the Founder and CEO of Cotton Babies. She holds an Executive MBA from Washington University. She was awarded Ernst & Young's Entrepreneur of the Year award in the Emerging Category for the Central Midwest Region in 2011. Among many other awards, she recently received a 2017 YWCA Leader of Distinction Award for Entrepreneurship. Jenn holds many patents on various inventions in a number of different countries and is listed as one of 50 Missourians You Should Know. She is particularly fascinated by languages, chickens, and children (she has four) when she's not reading economics journals.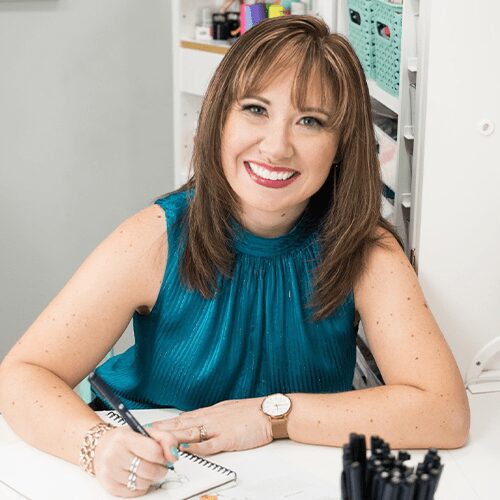 Amy Latta
Amy shares honest inspiration for everyday life on her blog. You'll find Honestly Doable craft and home decor projects, Honestly Teachable kids' projects, and Honestly Wearable style and DIY jewelry DIYs! Amy is happiest when crafting, and when she's not covered in paint, you can find her working on professional design collaborations. She is a perfectionist, a recovering English teacher, a ballroom dancer, and a Starbucks addict.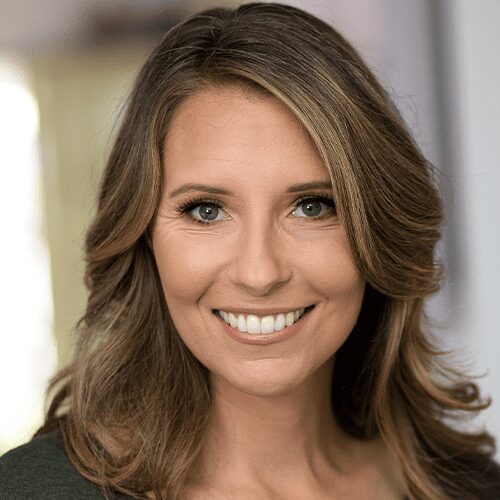 Wendi Lou Lee
Wendi is a Jesus follower, a former child actress, and a brain surgery survivor. The four seasons she spent on "Little House on the Prairie" playing Baby Grace Ingalls are among God's greatest blessings. Sharing her story of God's goodness through life's most difficult circumstances brings Wendi the most joy.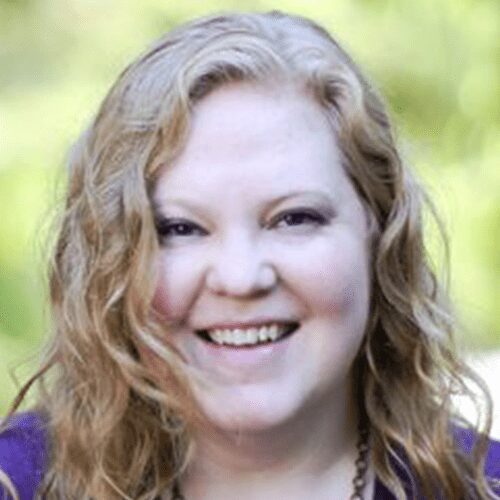 Heather Mann
Heather Mann lives in Salem, Oregon and is the mother of four boys. She writes about inexpensive and simple craft ideas at her website Dollar Store Crafts. The first "chapter book" she ever read was Little House in the Big Woods, and she has re-read the entire Little House series at least six times throughout her life.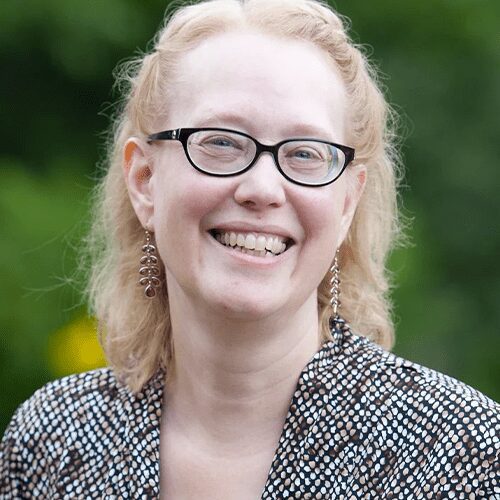 Nancy McCabe
Nancy McCabe is Professor of Writing and Director of the Writing Program at University of Pittsburgh at Bradford. Her most recent book is From Little Houses to Little Women: Revisiting a Literary Childhood. You can see the trailer for this book here . She is also the author of three previous books and her essays have received a Pushcart and been recognized six times on Houghton-Mifflin Best American notable lists. She regularly blogs about reading, art, and travel for Ploughshares.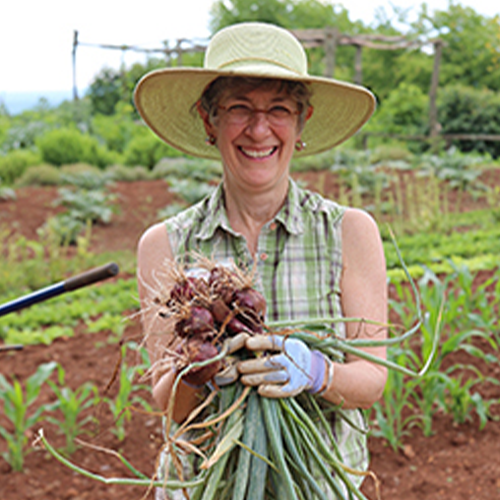 Marta McDowell
Marta McDowell lives, gardens, and writes in Chatham, New Jersey. She writes and lectures on gardening topics and teaches landscape history and horticulture at the New York Botanical Garden, where she studied landscape design. Her interest is in authors and their gardens, the connection between the pen and the trowel.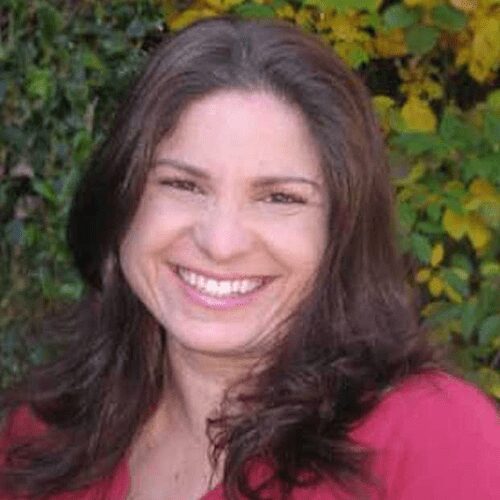 Chris McLaughlin
Chris McLaughlin is a freelance writer and author of six books. She's the Homesteading Expert at About.com and home agriculture editor at From Scratch Magazine. Her work can also be found in Urban Farm, Hobby Farm Home, The Heirloom Gardener, Fine Gardening magazine. Chris and her family live on a flower farm in the California Gold Country.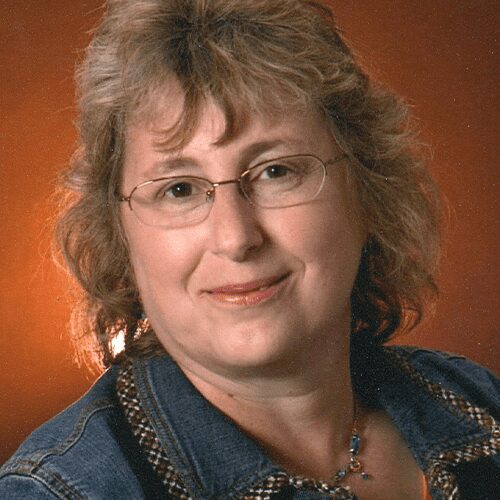 Laura McLemore
An educator since 1983, Laura McLemore was destined to a lifelong love of Laura Ingalls Wilder. Her mother read Little House in the Big Woods in second grade and named her second daughter after the beloved author. McLemore portrayed Laura Ingalls Wilder for the first time in 1993. Since that time she has shared Wilder's life across the Midwest. Laura lives in Maize, Kansas and is a fifth-grade teacher.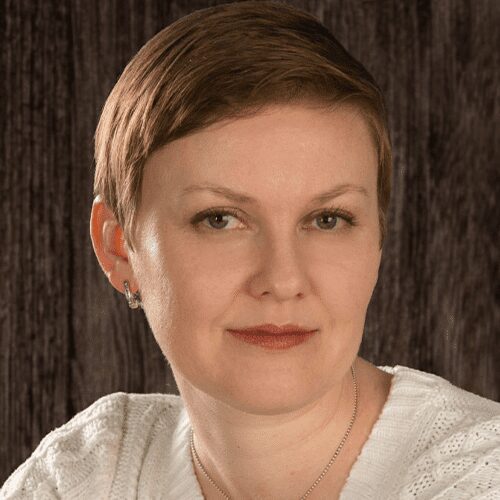 Sarah Miller
Sarah Miller began writing her first novel at the age of ten, and has spent the last two decades working in libraries and bookstores. She is the author of two previous historical novels, Miss Spitfire: Reaching Helen Keller, and The Lost Crown. Her non-fiction debut, The Borden Murders: Lizzie Borden and the Trial of the Century, was hailed by the New York Times as "a historical version of Law & Order." Sarah lives in Michigan.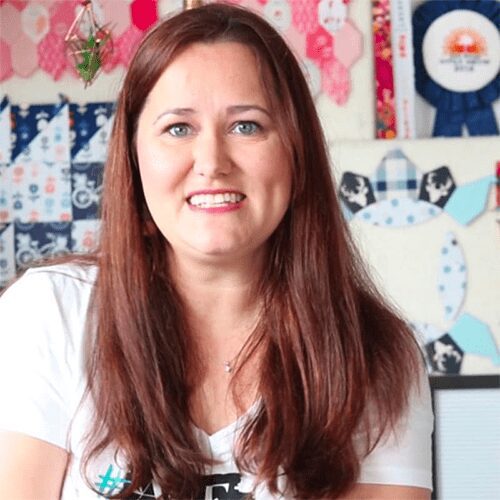 Carolina Moore
A crafty mom of 2 active boys, Carolina prefers sewing, gluing, and painting to doing laundry and dishes. She has been sewing since she was 6, quilting since she was 12, and can't remember a time she wasn't creative. X-rays have proven she doesn't have an un-crafty bone in her body!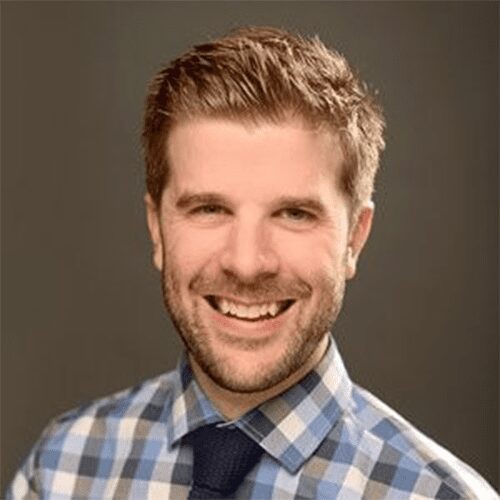 Joel Morris
Joel Morris is the inventor and founder of Cubles. As a dedicated parent, Joel saw an opportunity to make something special where he could do his part to make the world a better place for the next generation. He envisioned a product that everyone could enjoy, that was educational, fun, hands-on, and no-screen. At the same time, he envisioned a company with heart, that made products locally, that desired to go beyond zero-waste.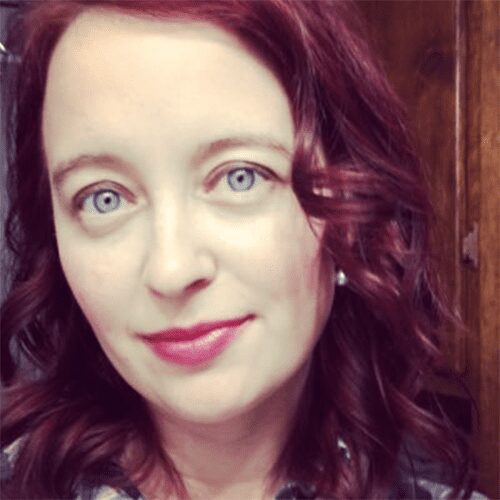 Erica Mueller
Website Designer – My name is Erica and I'm a WordPress Manipulator. I specialize in WordPress theme modifications for small businesses and online communities. I'm a huge fan of the Genesis Framework by StudioPress, a chocoholic and sometimes-photographer.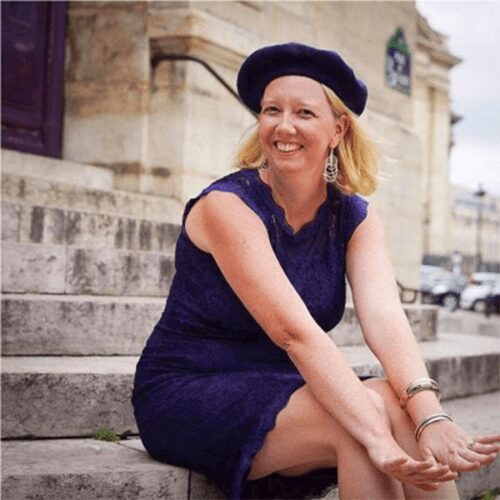 Elizabeth Norton
Elizabeth Norton secretly had a crush on Michael Landon in her younger years. Her husband of 12 years is a city boy and is amused by this fact. She is mom to 3 children, 2 dogs (including #HappyPup), 1 cat, and 10 chickens. You can follow her adventures on her own 5-acre prairie in Cape May, New Jersey on her blog and social media channels.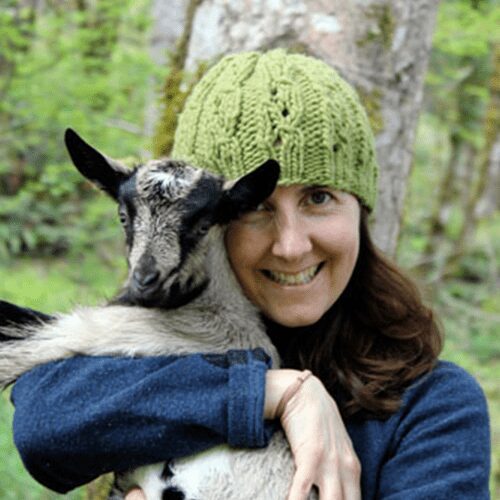 Teri Page
Teri Page grew up reading the Little House books and is now living a modern-day Little House on the Prairie life raising two kids in a 350 square foot home in NE Missouri. Like Pa and Ma, she and her husband built their off-the-grid homestead from scratch, and bathe in front of the wood stove. She is the creator of the popular homesteading blog Homestead Honey, the author of several eBooks and courses, and a life and business coach for women.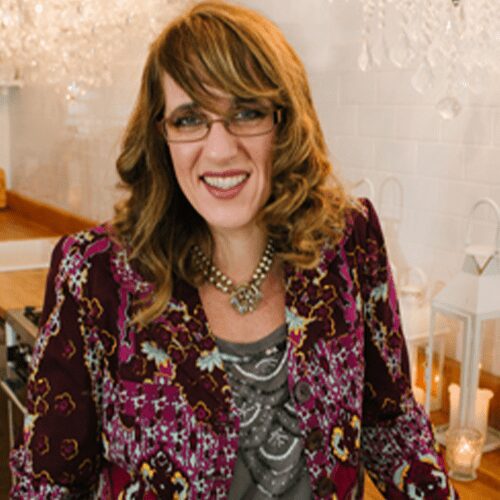 Wendy Piersall
Wendy Piersall has been blogging professionally since 2006 and is both a lifelong artist and writer. She founded the popular Woo! Jr. Kids Activities Blog in 2008 and recently published several coloring books for adults with Ulysses Press. She lives in Woodstock, IL with her husband and three teenage children.
Julie Meyers Pron
Julie Meyers Pron is a parenting and education writer, who relies on her experiences as a teacher and parent for inspiration. A mother of three children, PTO Director, former MOMS Club President and Vice President, and a (non-practicing) elementary school teacher, Julie has both experience and knowledge in creating a whole-language, standards-based curriculum based on beloved activities and books.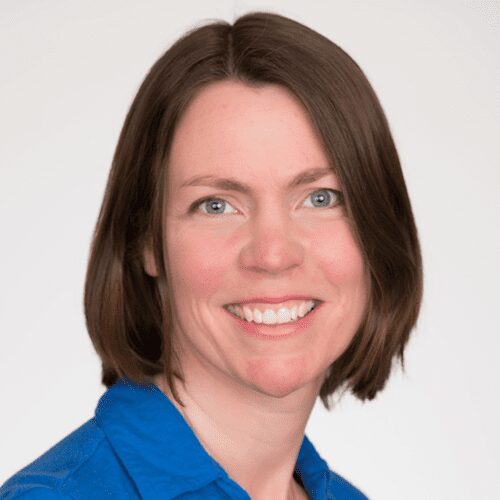 Annemarie Rossi
Annemarie Rossi is the creator of Real Food Real Deals and the author of Conquering Your Kitchen. Her website provides recipes and tips to help families eat healthy food on a budget. Annemarie's work has been featured in many places, including the Non-GMO Cookbook, Edible Boston magazine, Fox News Online, Babble, and Huffington Post. She lives in the Boston area with her husband and two children.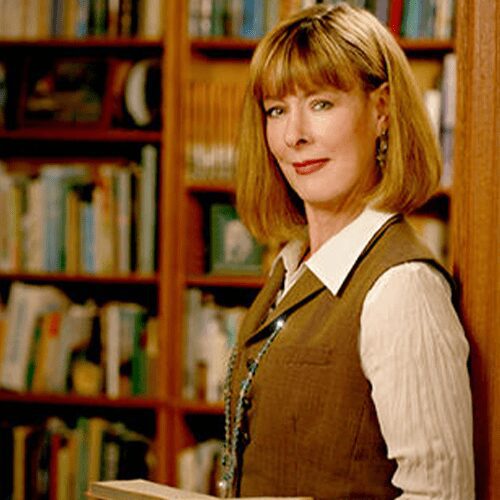 Pamela Smith Hill
Pamela Smith Hill is the author of Laura Ingalls Wilder: A Writer's Life and the editor of Laura Ingalls Wilder's Pioneer Girl: The Annotated Autobiography. She has taught writing and literature classes at several universities, including a massive open online course on Wilder for Missouri State University. She is also the author of three Young Adult novels.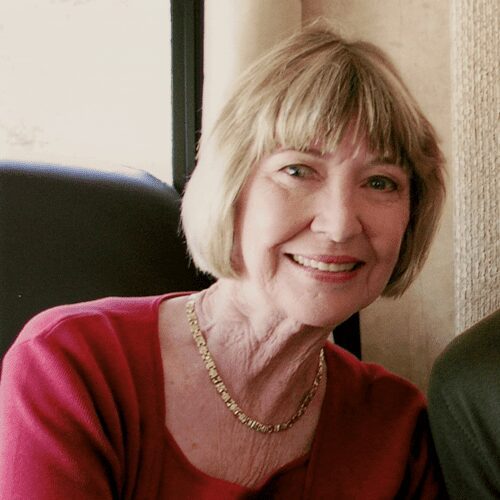 Charlotte Stewart
Charlotte Stewart is beloved by Little House on the Prairie fans around the world as schoolteacher Miss Eva Beadle. Her 50-year acting career also includes roles on the TV show Twin Peaks, Coach, Gunsmoke, My Three Sons, and The Waltons as well as films including Human Highway, Cheyenne Social Club and Tremors. She recently released her memoir Little House in the Hollywood Hills.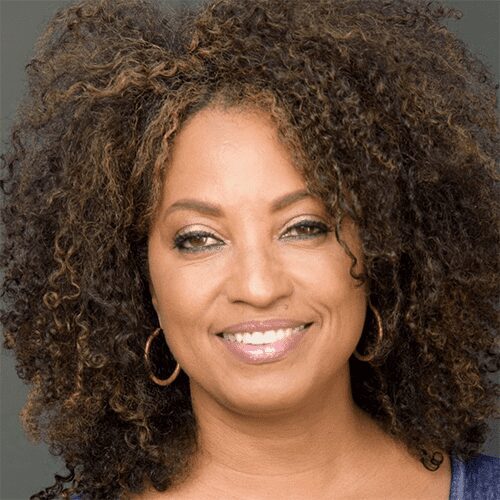 Rene Syler
René Syler is a former news anchor who has interviewed dozens of well-known celebrities and politicians during her time on TV. She is the author of Good Enough Mother: The Perfectly Imperfect Book of Parenting. She still serves as a commentator for CNN Headline News, the Today Show, and more where she tackles tough topics with honesty and grace. René lives in Westchester, New York with her husband, Buff Parham, children Casey and Cole and their yellow lab, Olivia.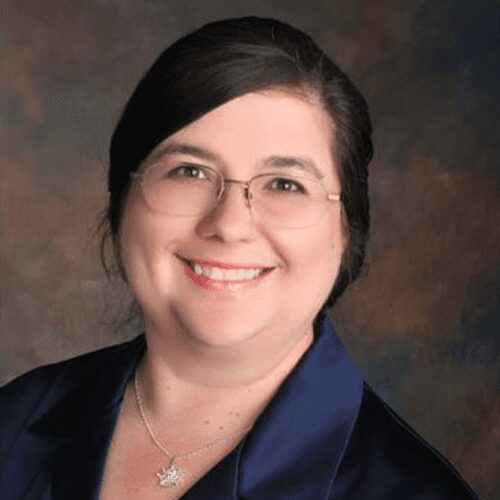 Sarah S. Uthoff
Sarah S. Uthoff is the main force behind Trundlebed Tales striving to bring the History, Mystery, Magic and Imagination of Laura Ingalls Wilder and other greats of children's literature and history to life for a new generation. Uthoff is a nationally-known Laura Ingalls Wilder authority and has presented at five of the Wilder homesites, many conferences and numerous libraries, museums, and events around the Midwest.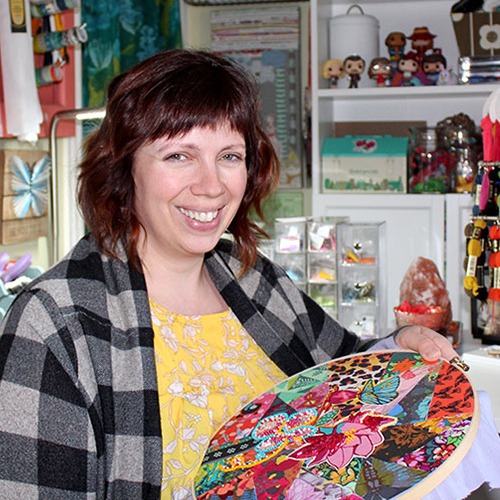 Nichole Vogelsinger
An avid stitcher, thrifter and coffee drinker, Nichole is a self-taught embroidery and textile artist. A collector of threads and fabrics, she loves to combine color and texture and pattern into hoop-shaped palettes. Located in Bucks County, Pennsylvania, she spends her non-stitching time with her husband and two small boys, discussing gardening and trains and Minecraft, usually all at the same time.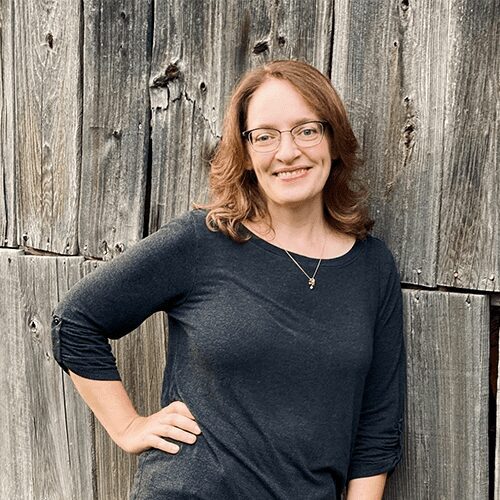 Annette Whipple
Annette Whipple explores the pioneer world of Laura Ingalls Wilder at her blog Little House Companion. She lives with her husband and three children in rural Pennsylvania where she enjoys baking, writing, and reading. Annette provides science and pioneer programs for children.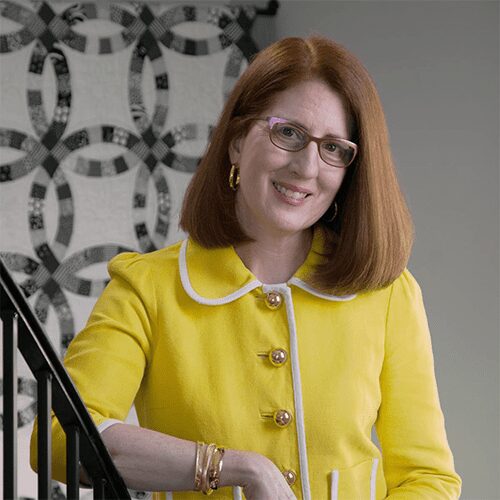 Teresa Duryea Wong
Teresa is the author of "Japanese Contemporary Quilts and Quilters: The Story of an American Import." This beautifully illustrated book shares the story of how the vibrant craft of quilting in Japan was originally imported from America. One of the influential sources on Japanese women learning to quilt was the "Little House on the Prairie" TV show. Teresa was named the 2014 Bybee Scholar by the Texas Quilt Museum and the Bybee Foundation in recognition of her research.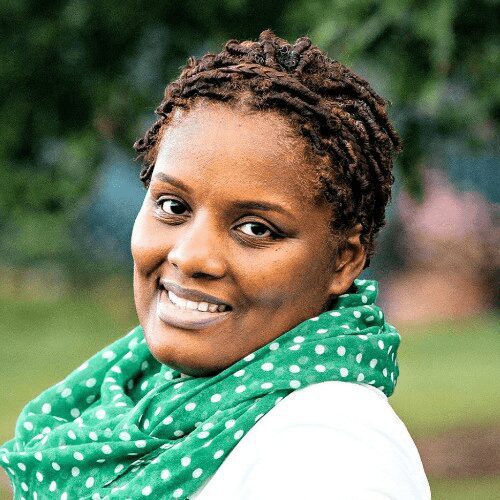 Tatanisha Worthey
Tatanisha plays a Super-Fun Mom to three active & handsome boys. A Foodie at heart and Wife to an awesome Chef. When she's not blogging about ways to save money or about autism, she loves to travel and try new food. You can find her creating new tablescapes over at A Worthey Read, as well as saving you money on A Mitten Full of Savings.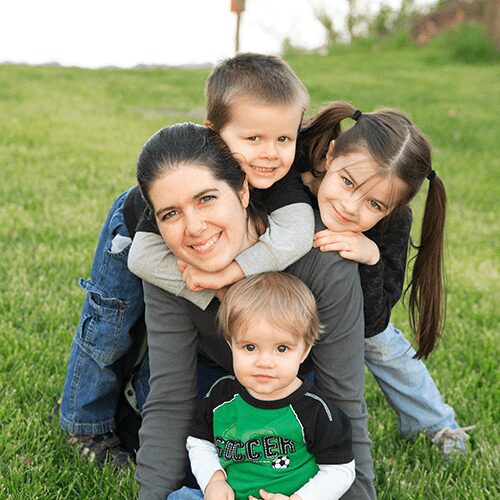 Alicia Zeltwanger
A true homesteader at heart, Alicia is on a journey to make life as healthy as possible for her family. As a mom to three silly kids, wife to a super awesome man and keeper of a really dopey dog, her days are never dull. She loves nothing more than sharing her triumphs and failures in gardening and healthy, simple living.