…the beds were neat under their patchwork quilts. The rays of the setting sun came through the windows and filled the house with golden light.
—Little House on the Prairie
As any quilter can tell you, quilting requires a strong foundation of math skills, including pattern recognition, sequencing, and measurement. The math principles that Laura and Mary had to learn in order to make quilts can be fun lessons for you (or your students) as well!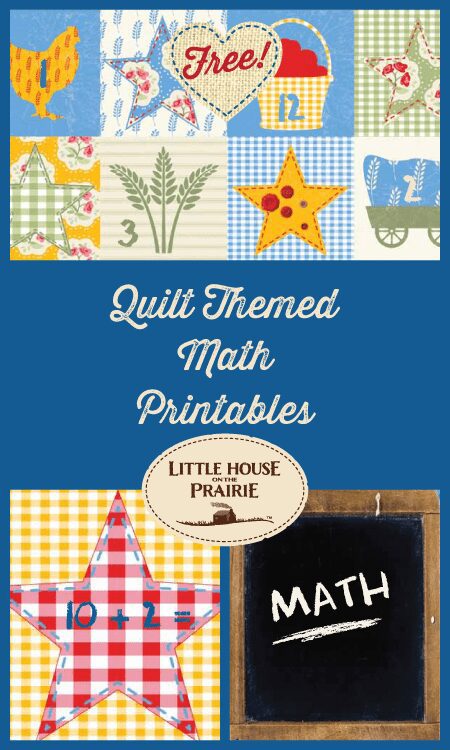 Pattern And Sequence Math Printables
These pattern and sequence worksheets will help students learn pattern creation and recognition, as well as sequencing and comparison skills.
Pattern Creation and Color: This worksheet emphasizes patterns and sequence creation, allowing students to create a quilt-block pattern of their own during the learning process.
Pattern Comparison: This worksheet focuses not only on creating patterns, but also comparing patterns made by other students to develop critical thinking skills.
Educational Objectives: Pattern Creation, Pattern Sequencing, Pattern Comparison
Grade Level: 3rd Grade
Quilt-Themed Math Word Problems
Area Math Word Problems: These quilt-based word problems emphasize area problems.
Math Arrays and Area Word Problems: More quilt-based word problems teach math with a comfy twist.
Educational Objectives: Array Number Stories, Area,
Grade Level: 3rd-5th Grade
You can enjoy more Little House on the Prairie crafts and ideas by subscribing to our monthly newsletter.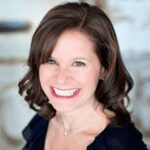 Julie Meyers Pron is a parenting and education writer, who relies on her experiences as a teacher and parent for inspiration. A mother of three children, PTO Director, former MOMS Club President and Vice President, and a (non-practicing) elementary school teacher, Julie has both experience and knowledge in creating a whole-language, standards-based curriculum based on beloved activities and books.