A History of The Osage People traces 400 years of Osage culture from prehistoric times to the group's current status as an officially recognized tribe. This rich scholarly work includes information about the period of the 1860s when the Ingalls family moved to the Osage Diminished Reserve and were part of an illegal rush of settlers into Indian Territory. Here is a brief overview of the book and author Louis F. Burns.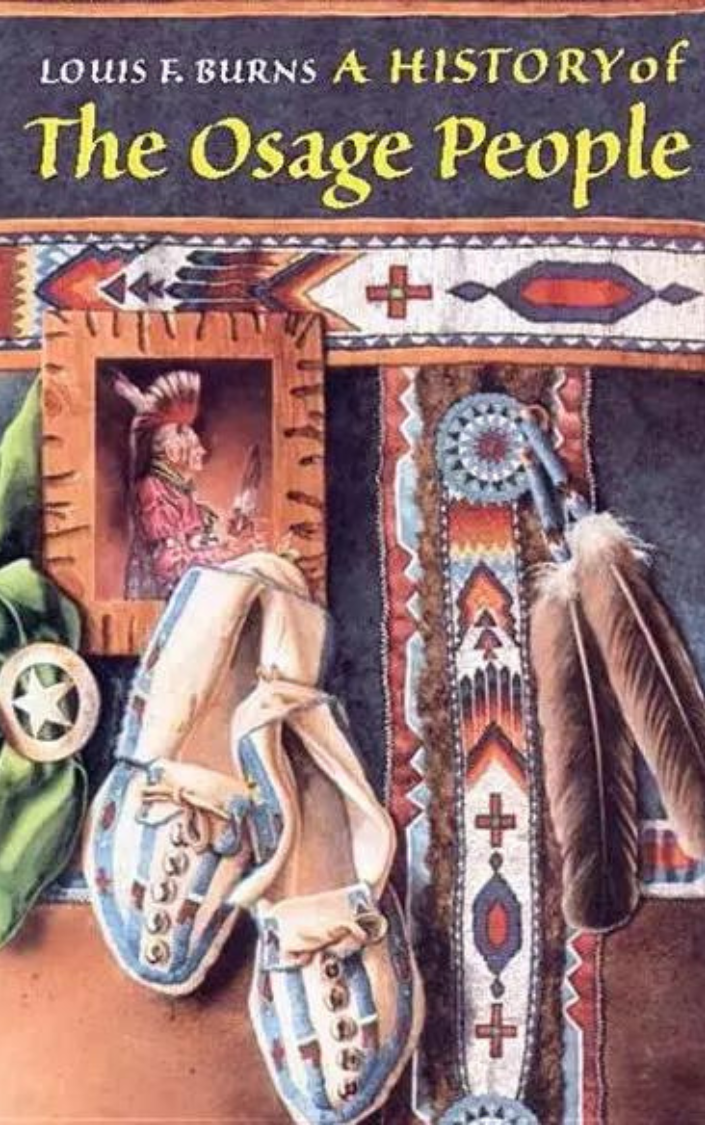 Author: Louis F. Burns
Publisher: University Alabama Press; 2nd edition (January 28, 2004)
Synopsis:
Osage traditional lands are located in mid-continental America encompassed by the present-day states of Arkansas, Missouri, Kansas, and Oklahoma. Major waterways through these lands and the defensible terrain of the Ozark range provided the tribe a distinct advantage in prehistoric and early historic times. A warlike people, the Osage long encroached on neighboring tribal lands, especially those of the Caddo to the southwest. Yet good natural boundaries and centuries of success in warfare afforded the tribe little advantage in attempts to forestall Euro-American westward expansion. Three major routes to the West—the Missouri and Arkansas Rivers and the Continental Trail—crossed Osage land, so conflict with the newcomers was inevitable.
Louis Burns draws on ancestral oral traditions and research in a broad body of literature to tell the story of the Osage people. He writes clearly and concisely, from the Osage perspective. First published in 1989 and for many years out of print, this revised edition is augmented by a new preface and maps. Because of its masterful compilation and synthesis of the known data, A History of the Osage People continues to be the best reference for information on an important American Indian people.
About the Author: Louis F. Burns
Louis F. Burns was a historian, author, and teacher, known as a leading expert on the history, mythology, and culture of the Osage Nation. Burns wrote more than a dozen books and scholarly works on the Osage people. He was born in Elgin, Kansas in 1920 and was a member of the Osage tribe's Mottled Eagle Clan. In 2002 he was inducted into the Oklahoma Historians Hall of Fame.
Pick up your own copy of A History of The Osage People here.
Interested in learning more? Check out our list of Recommended Books about the Osage People.