Books and articles by and about the actors who starred in the Little House on the Prairie TV series provide a behind-the-scenes look at the show and how it affected the lives of the people making it. Here is a brief overview of A Prairie Devotional.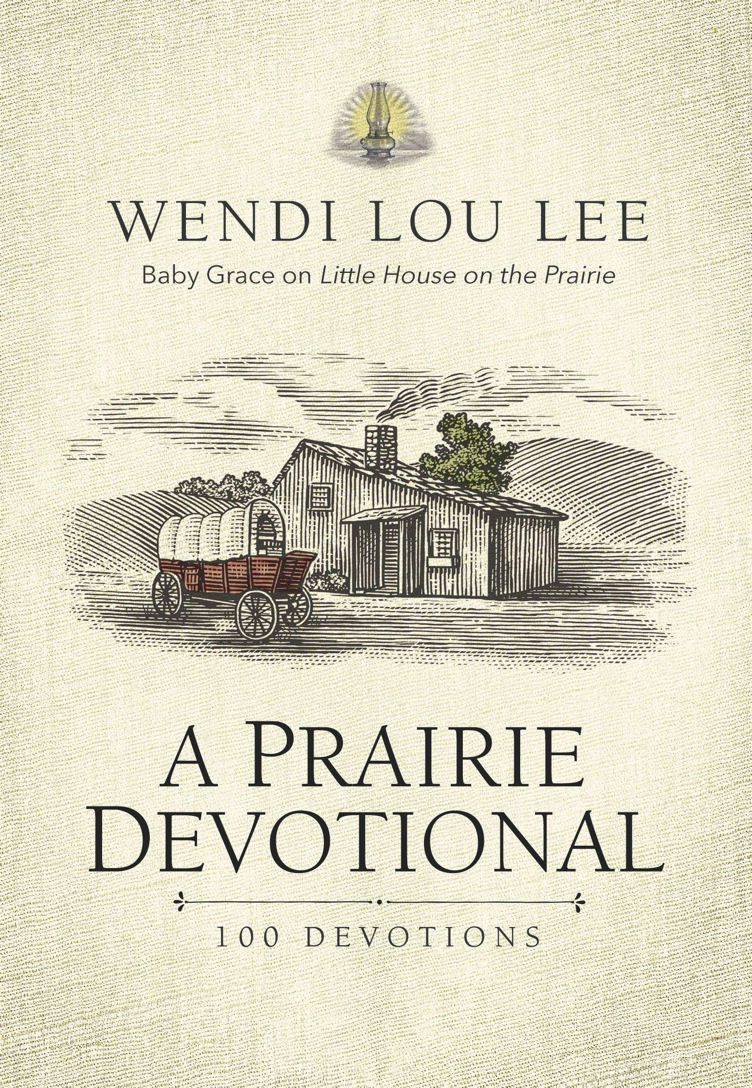 Author: Wendi Lou Lee
Illustrator: Steven Noble
Publisher: Thomas Nelson (August 6, 2019)
Synopsis:
Written by Wendi Lou Lee who portrayed Baby Grace Ingalls in the NBC television series "Little House on the Prairie," A Prairie Devotional is a collection of stories which hopes to encourage and inspire people to live the way Charles and Caroline Ingalls lived: devoted to their faith in God, love for their family, and to spreading kindness to the people around them. It is an inspirational compilation of heartwarming stories much like what the writers and producers of the television series hoped to tell and similar to what Laura Ingalls Wilder wrote in her books. Wendi Lou Lee blends personal anecdotes with stories and quotes from the TV show, inviting contemplation of the ideas and values that made the books and series so popular.
About the Author: Wendi Lou Lee
Wendi Lou Lee is a follower of Jesus, a former child actor, a brain surgery survivor, and author of two books–A Prairie Devotional and Red Tail Feathers (releasing August 12, 2023). The four seasons she spent on Little House on the Prairie playing Baby Grace Ingalls are among God's greatest blessings. In 2015, Wendi was diagnosed with a brain tumor that changed the direction and purpose of her life. Her surgery and recovery led to a newfound freedom, sharing her story of God's goodness through life's most difficult circumstances. Connecting with people—one person at a time—brings Wendi the most joy. Wendi, her husband, and their two teenagers call the Central Coast of California their home. When Wendi isn't hanging out with Little House fans or writing about her adventures, you can find her paddle boarding at the beach or walking their Bernedoodle—Mo.
About the Illustrator: Steven Noble
An internationally recognized artist, Steven Noble's wide-ranging style has received numerous awards including the Meade Show Award for Excellence (2001 Best Corporate Conceptual Illustration) and in Communication Art Magazine (1996 Best Advertising Spot for Beaulieu Vineyards). He has created highly visible ad campaigns and logos for clients including Coors, Exxon-Mobil, JP Morgan, and Mercedes-Benz. In 2005 he created an illustration for the children's book Zathura by Chris Van Allsburg.
Pick up your own copy of A Prairie Devotional here.
Check out Memoirs by the Little House Cast for more updates from your favorite cast members and be sure to subscribe to our newsletter for information and recommendations about interesting reading and activities.