In the morning after the chores and the house-work were done, Laura and Mary studied their books. In the afternoons Ma heard their lessons. Then they might play or sew their seams.
—On the Banks of Plum Creek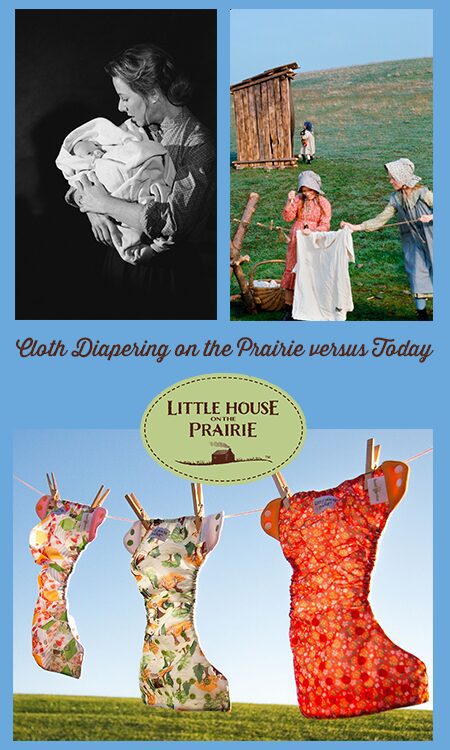 The Ingalls family lived a simpler life than most families today, but in many ways, the everyday chores of life were much more difficult. Tasks we take for granted today used to take an entire day's work. They had to be creative and thoughtful in how they approached their tasks, making sure that all materials were used and reused rather than discarded.  Although much has changed since then, we still apply lessons from the pioneering era to our modern-day lives.
In celebration of Little House on the Prairie® partnering with Cotton Babies' bumGenius™ and Flip™ brands on a new cloth diaper collection, we're taking a closer look at how cloth diapers have changed over the years. The Ingalls family relied on cloth diapers (disposable diapers were not invented until the 1940s), but their experiences were quite different from those of families using cloth diapers today.  What has changed since Laura's day and what is similar?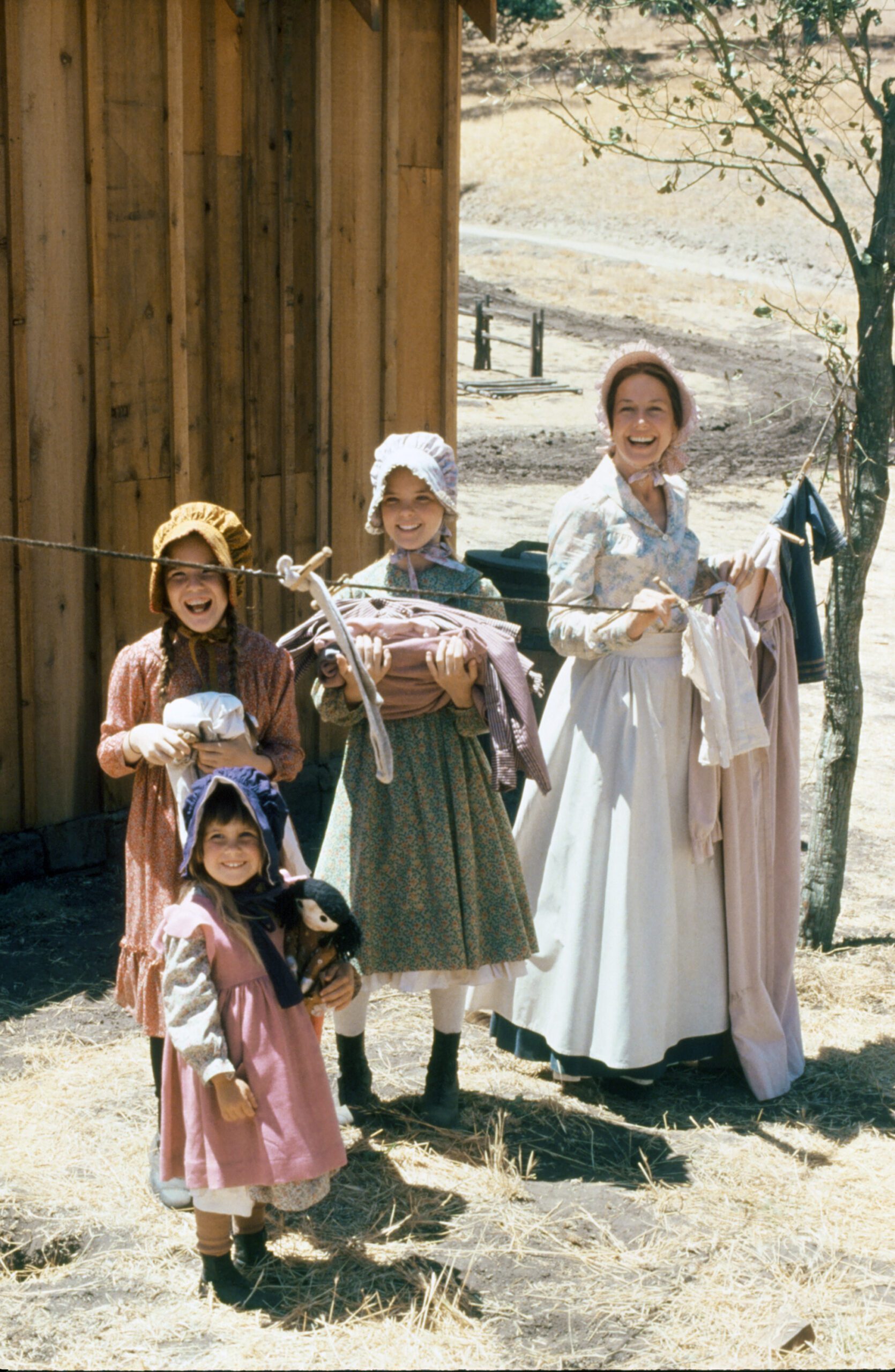 Differences
Then: In Little House in the Big Woods, Laura Ingalls Wilder describes the daily chores of the family.
"…Ma began the work that belonged to that day. Each day had its own proper work.  Ma used to say:
"Wash on Monday,
Iron on Tuesday,
Mend on Wednesday,
Churn on Thursday,
Clean on Friday,
Bake on Saturday,
Rest on Sunday."
The Ingalls washed clothes by hand because washing machines did not yet exist. This process involved scrubbing their clothes and diapers across a washboard. Can you imagine having to do that in the cold of winter?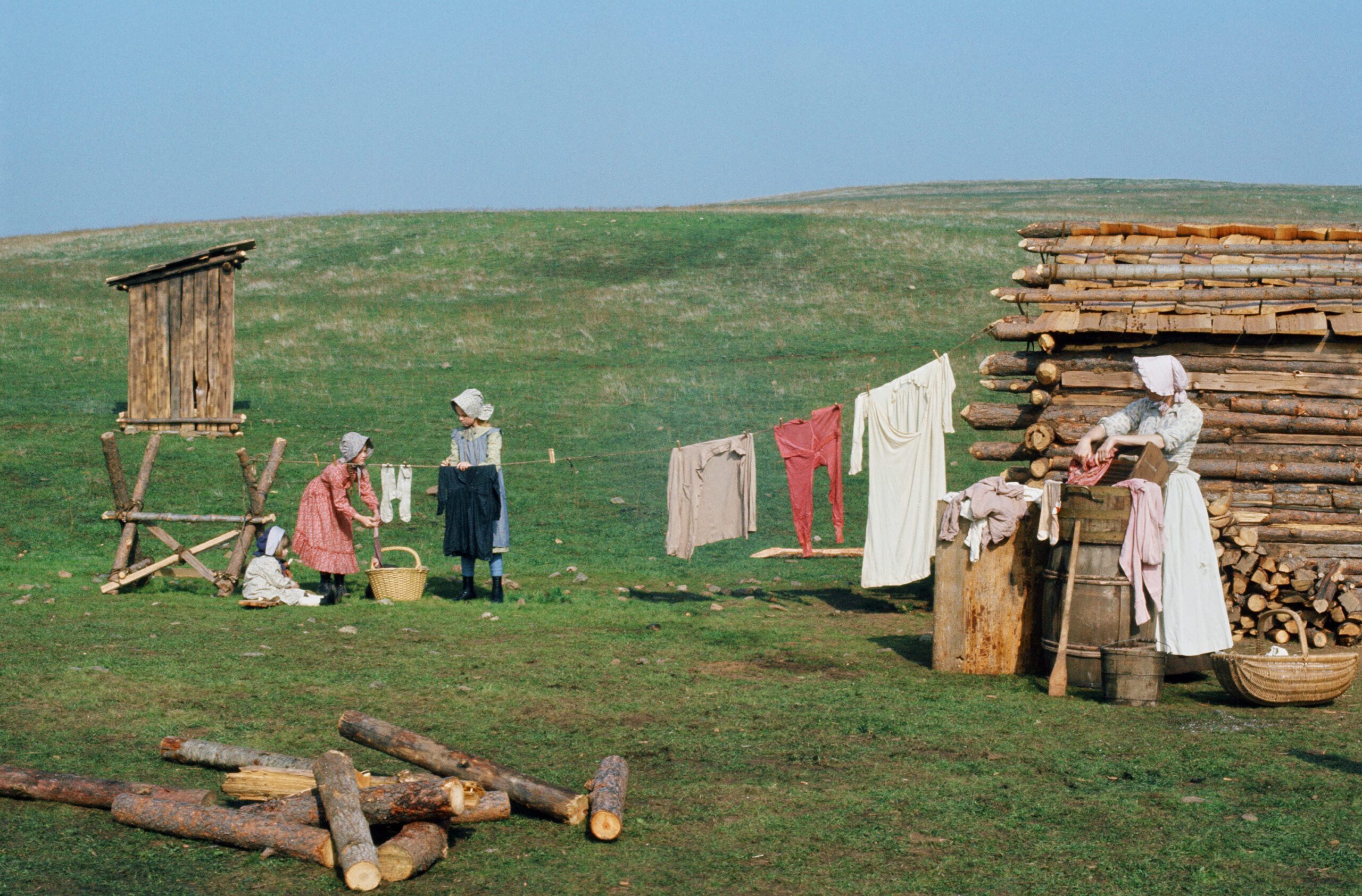 Now: To wash cloth diapers, bumGenius recommends using the modern convenience that is the washing machine! Wash once on warm with detergent. Next, heavy-duty wash on hot with enough detergent for a heavily soiled full load of laundry. Follow with one cold rinse. Then, tumble dry low or line dry. Pretty easy, right?
Then: Some families used safety pins or straight pins to fasten diapers. Wool pants or shorts were also used over diapers to keep clothing dry.
Now: Modern cloth diapers like bumGenius or the Flip system use snaps or hook and loop to fasten the diapers. Plus, bumGenius diapers are one-size. That means they fit babies from 8-35 pounds (depending on baby's size and shape). Most babies can wear the same diapers until they're potty trained, so parents only need to buy diapers once.
Then: In the wintertime, families on the prairie would need to melt snow over the fire to have water.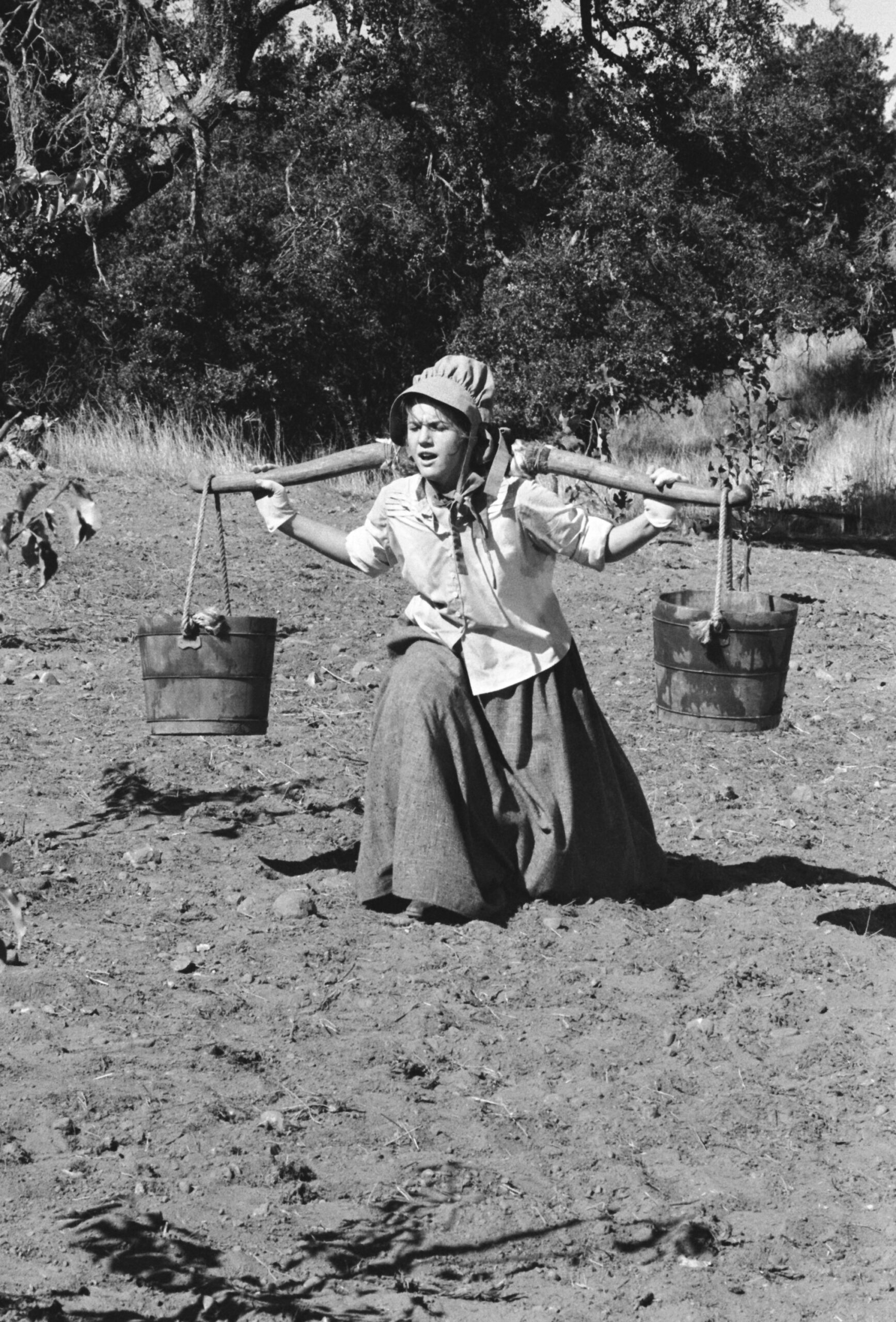 Now: We have the luxury of indoor plumbing.
Then: Plain, white diapers.
Now: Families can choose from beautiful colors and fun prints. Cloth diapers are cute enough to show off!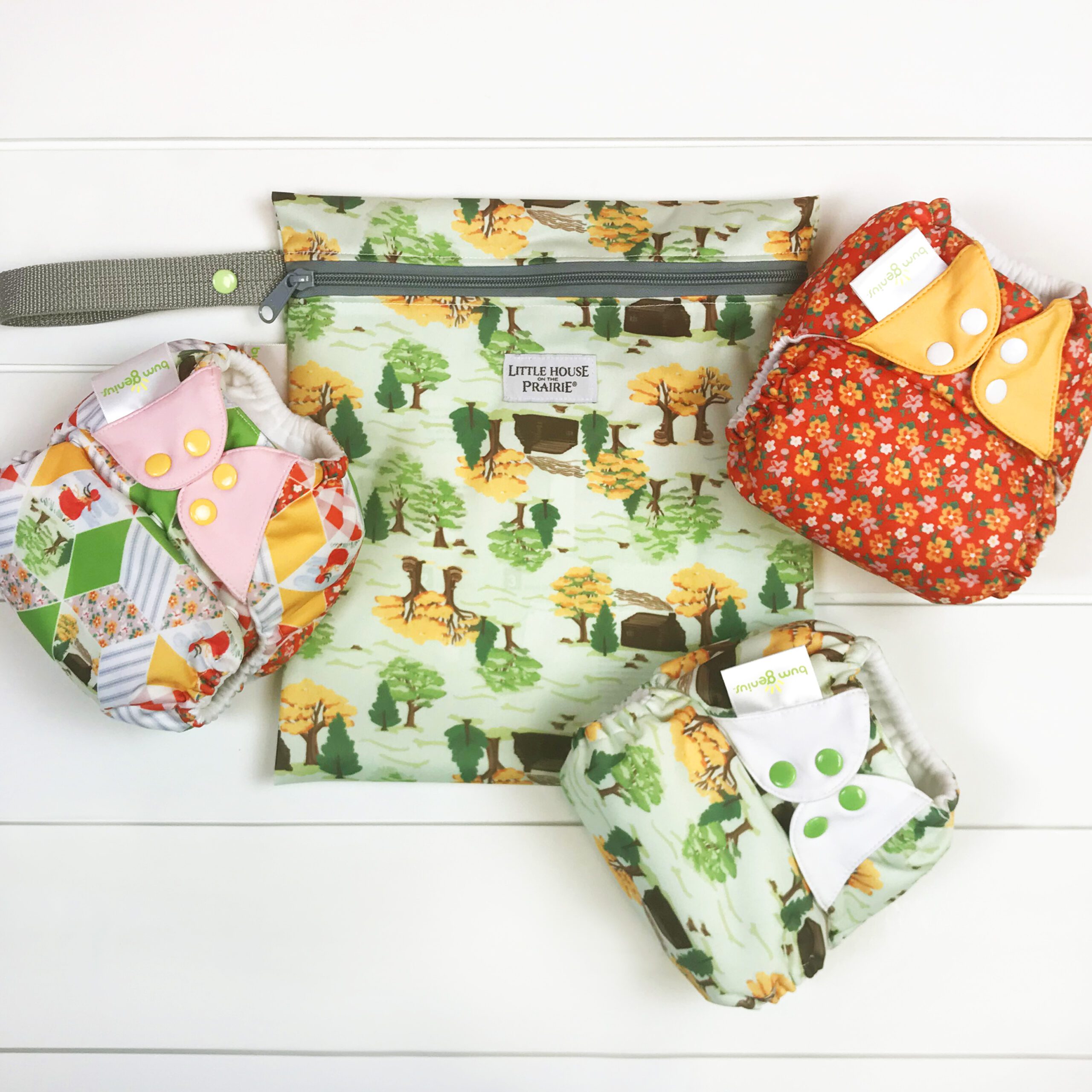 Similarities
While many things change, some things remain the same.
Then: Out of necessity, the Ingalls hung their clothes on a clothesline after washing them by hand.
Now: In modern times, most families opt to use a dryer, but some cloth diapering families still hang diapers to dry. It saves utility costs, and the sun is great for ridding diapers of stains.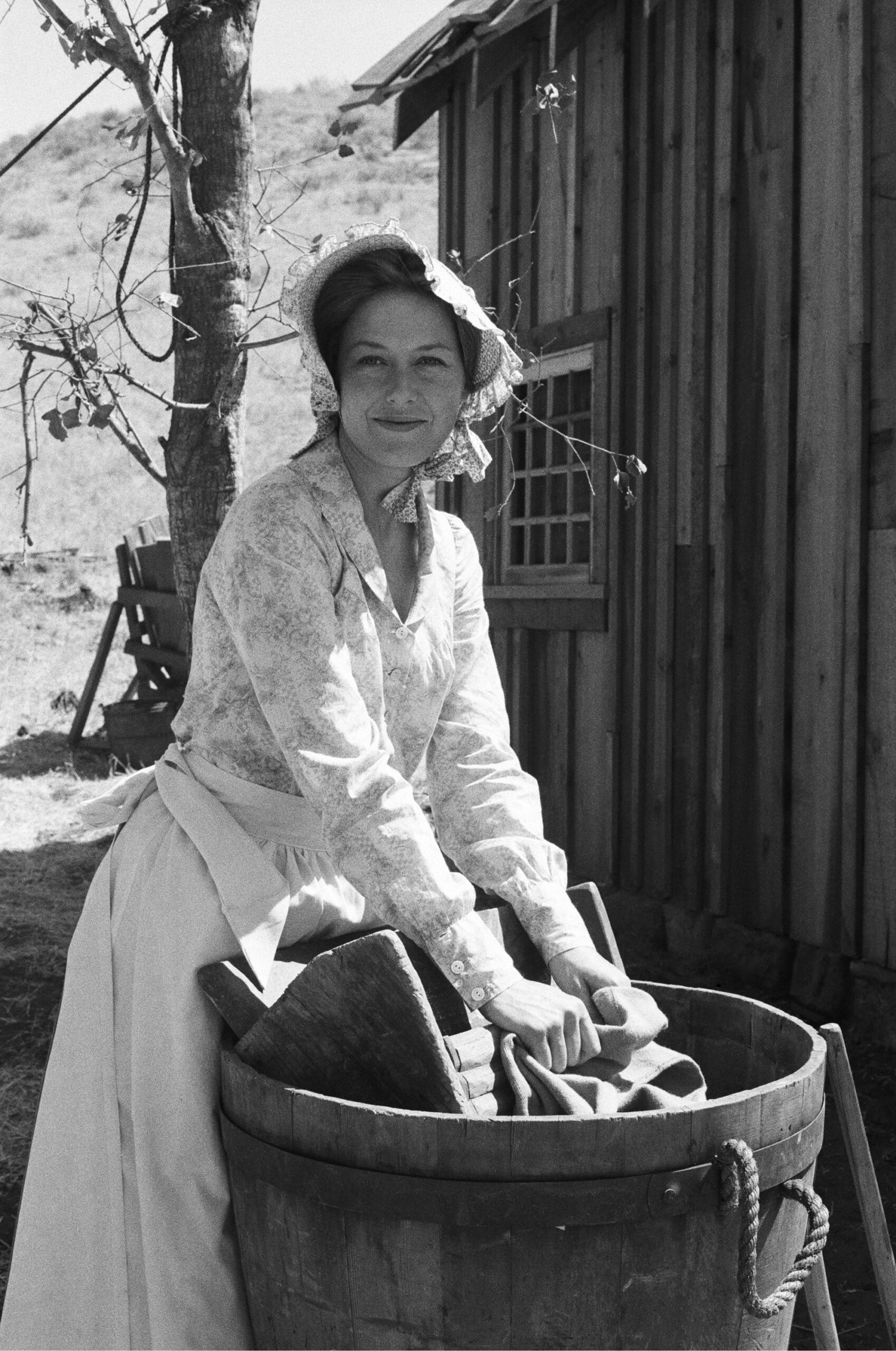 Then: On the prairie, families made good use of what they had available. If something was damaged, they fixed it instead of throwing it away. Buying new clothes, even diapers would have been a luxury.
Now: Modern cloth diapers are made to last and can be reused many times and even used for multiple children. They're very different from disposable diapers which are used once and sent to a landfill.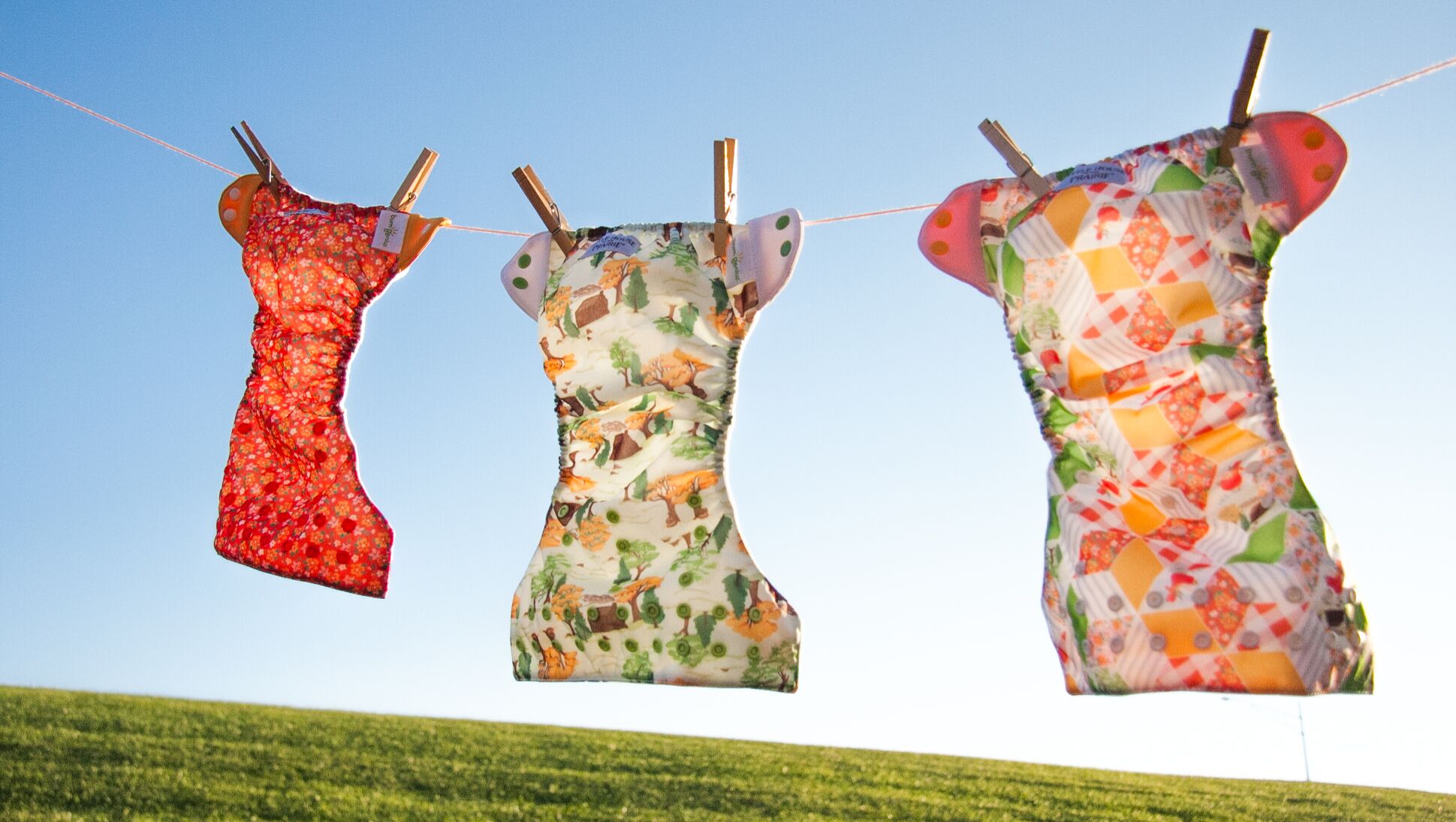 To get your own Little House on the Prairie® bumGenius or Flip cloth diapers, visit cottonbabies.com. Interested in learning more about cloth diapers? Join Cotton Babies Facebook group, the Mob. 
Are you interested in more great articles inspired by Little House on the Prairie? Then be sure to subscribe to our free newsletter for the latest information!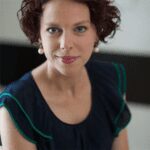 Jenn is the Founder and CEO of Cotton Babies. She holds an Executive MBA from Washington University. She was awarded Ernst & Young's Entrepreneur of the Year award in the Emerging Category for the Central Midwest Region in 2011. Among many other awards, she recently received a 2017 YWCA Leader of Distinction Award for Entrepreneurship. Jenn holds many patents on various inventions in a number of different countries and is listed as one of 50 Missourians You Should Know. She is particularly fascinated by languages, chickens, and children (she has four) when she's not reading economics journals.