"If wisdom's ways you wisely seek,
Five things observe with care,
To whom you speak,
Of whom you speak,
And how and when and where."
Caroline Ingalls, Little House on the Prairie
Caroline Quiner Ingalls, beloved Ma to her five children, taught us many lessons on mothering, homemaking, faith, and life. She was a woman of modesty, tenderness, patience, courage, and compassion. She was a great teacher, a wonderful cook, and a hard-working pioneer woman. Full of perseverance, courage, and faith, she was a caring and loving wife and Ma.
Laura Ingalls Wilder captured the perfect essence of her Mother, Caroline Ingalls, throughout her writing.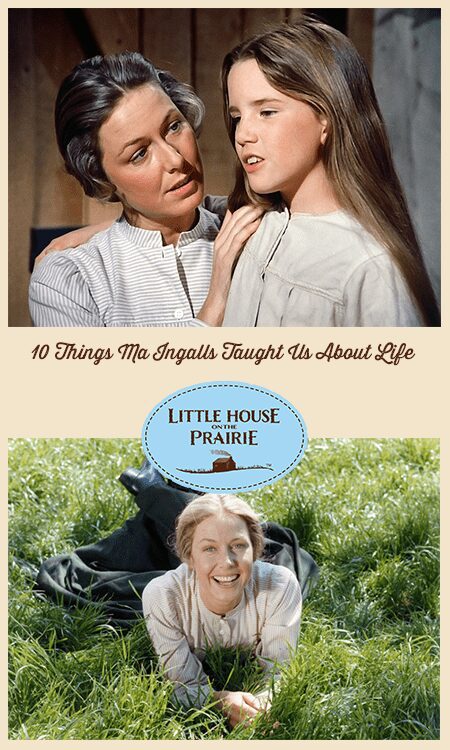 Caroline has been an inspiration to so many mothers over the years. She brought out the good in others through her encouraging words, her character, and the way she lived her life. Throughout the Little House on the Prairie books and television series, Ma always finds a way to teach valuable life lessons.
Let's celebrate and honor Ma by remembering the life lessons we learned from her.
1. A Life of Faith – Ma lived her faith every day and used it as a pillar of strength. When Charles Ingalls moved the family in search of a better way of life, Ma faced her fears and trusted God even when she wanted to stay in the Little House in the Big Woods and be near her family. We also see this faith in action in the episode, A Matter of Faith.
2. A Patient Heart – Ma was such a patient Mother, and she taught this virtue to her children. Even when faced with anger at Mrs. Oleson, or when she was upset about injustice, she stayed calm and composed. In the Country Girls episode, we see Ma selling eggs to Mrs. Oleson, who is trying to pay her four cents less for the eggs. Ma is firm but kind to her in response, showing patience.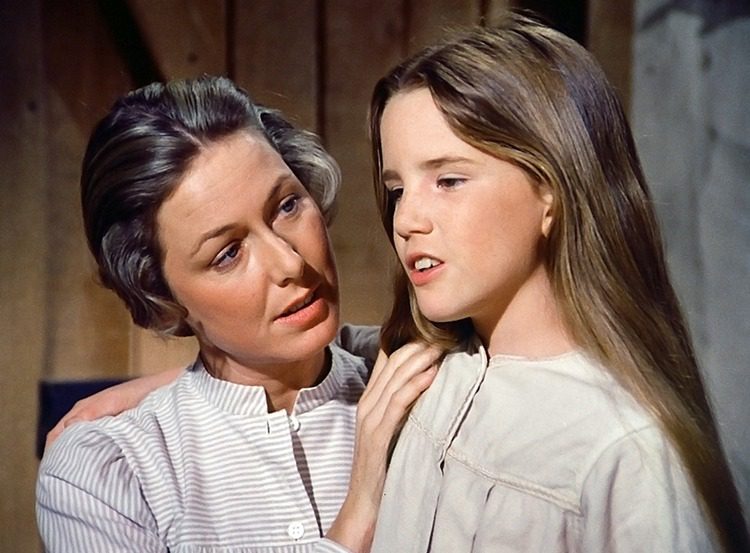 3. Hard Work and Education – Ma was a hard worker and instilled that work ethic in her children. She did pioneer chores daily with none of the modern conveniences like electricity and running water that we have today. When clothing wore out, she used the pieces and scraps to piece together beautiful quilts. Ma milked the cows, churned the butter, planted and tended the garden, and ground the wheat into flour.
Ma raised her daughters to value the importance of education. Before she was married, Caroline was a certified teacher. She was glad to have the opportunity to send her girls to school when they moved to town in the episode, Country Girls. Ma wanted them to be educated and civilized even though they lived, at times, on the edge of the frontier. And this legacy of teaching was passed down to her second daughter, Laura.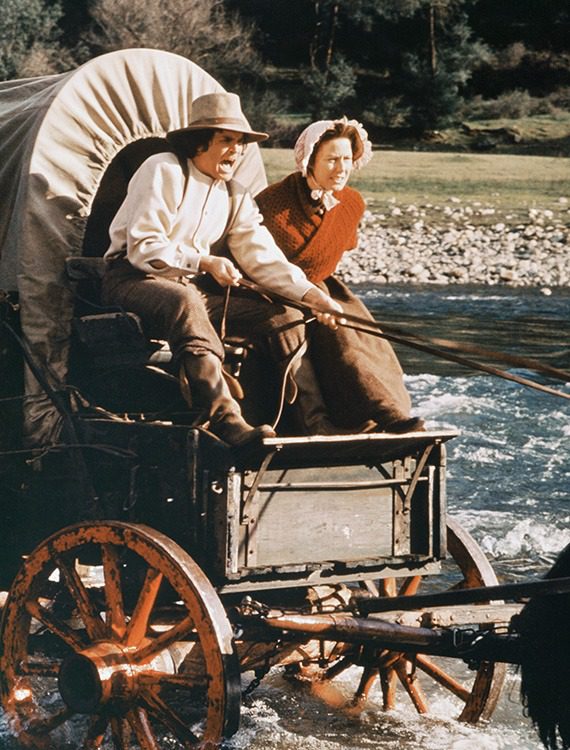 4. Teaching Positive Self-Image – Ma raised her girls to be mindful of their appearance and to be neat but not to be prideful or vain. In On the Banks of Plum Creek, when Ma makes vanity cakes for a party, she explains to the girls that the cakes are all "puffed up" like a vain person, but that inside, they are just empty and filled with hot air. What a beautiful visual lesson she gave her young girls, and this is needed in our culture today. Her teacher's spirit is seen in full force in the episode School Mom from Season 1.
5. A Wise Word Given – Ma always has the wisdom to impart those around her. If her girls or Pa were worrying and over-thinking something, she simply said, "We'll cross that bridge when we come to it." "Least said soonest mended" is another of Ma's meaningful quotes. Another clever bit of advice from Ma was, "This earthly life is a battle. If it isn't one thing to contend with, it's another. It always has been so, and it always will be. The sooner you make up your mind to that, the better off you are, and the more thankful for your pleasures." Ma's timeless wisdom speaks volumes.
6. Calm in the Face of a Storm – Whether the family endured a blizzard as in Season 1 Episode 22 – Survival, a tornado, or any other harrowing circumstance, Ma always was a woman of calm strength. The family really pulled together in hard times, and Ma was the glue that held the family together. In The Long Winter, the Ingalls survive seven months of bitter cold and strong blizzards and endure having no wood, no kerosene, or coal to warm them and very little food. Ma stays upbeat and unruffled and feeds the family what they have and encourages them.
7. A Hospitable Home – Ma opened their home to a great many friends and offered them a kind word, a warm meal, and the comfort of conversation around the table in front of the crackling fire. Even with very little money, the family made the most of every holiday and remembered the true meaning of time spent together with friends and family.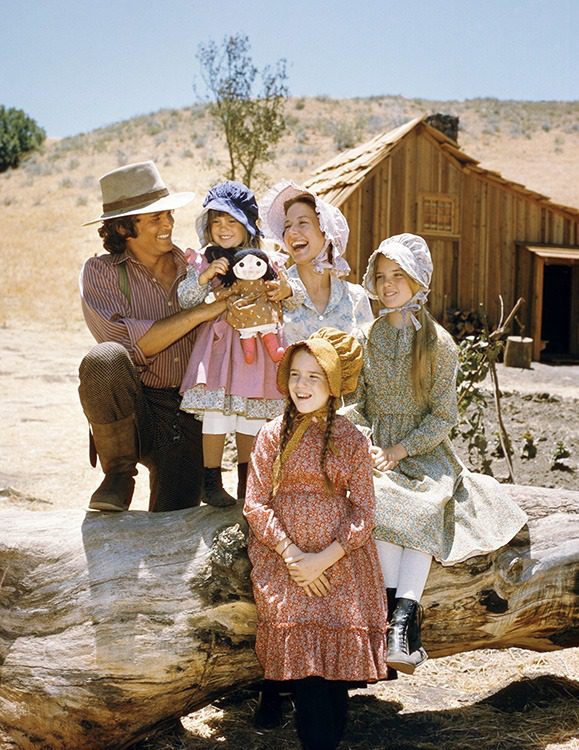 8. A Loving Wife and Mother – Ma loved her husband and children with such passion. She took great measures to show just how much she adored them. She laughed with them, danced with them, and read with them. She took the time to make dolls from scratch for her girls and beautiful quilts to keep them warm. Because of Ma, the Ingalls home was a place of unity, love, and learning.
9. Glass Half Full – Ma always looked for the good in others, even if it was hard to find. When Mrs. Oleson made her angry, she held her words and taught her children the same when dealing with Nellie and Willie. In the television episode Christmas at Plum Creek, Ma tells Laura, "Don't say "hate" – don't even think "hate"! I'm sure Nellie has her good qualities somewhere."
10. Count Your Blessings – Ma raised her girls to be grateful for life's simple pleasures like the sound of rain, a basket of freshly laid eggs from the hen house, a bouquet of wildflowers from the garden, and a happy home. She counted her blessings and lived a life of deep contentment. When they moved into the little dugout house in On the Banks of Plum Creek, Ma looked on the bright side and was optimistic and appreciative of having a home. Laura recalls her Ma saying, "It's small, but it's clean and pleasant."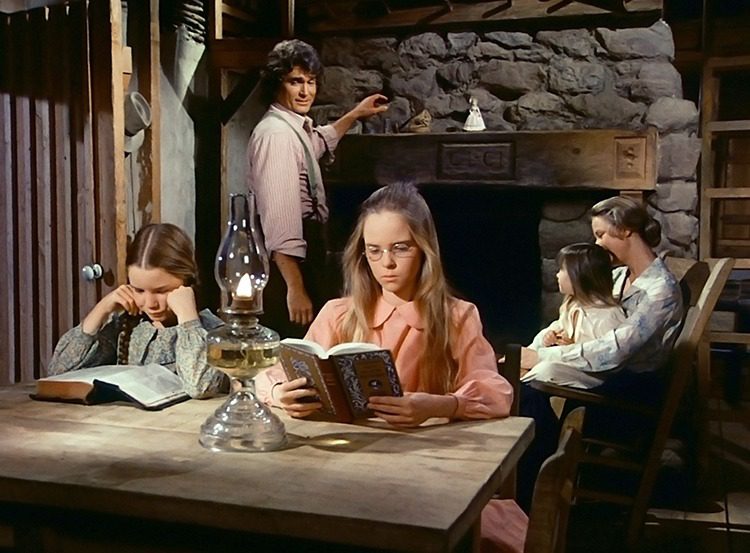 We can learn so much from Caroline Ingalls. In an excerpt from Laura Ingalls Wilder, Farm Journalist entitled "Mother, A Magic Word," Laura writes poignantly about her Mother, and we can see just how much her Ma meant to her.
What is your favorite life lesson learned from Ma Ingalls? Now you can relive all of these moments when you purchase the beautifully remastered TV series on Blu-ray, DVD, or Digital HD! Or keep everything in one place with The Complete Series Gift Set, which includes 48 discs and eight hours of bonus material.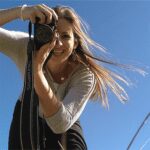 Amber is a believer, a homesteading Mama, and illustrator/owner of Cloud9 Design. She blogs about homesteading, and living simply at Cloud 9 Design.