Laura kept popping corn and Ma made it into balls until the large dishpan was heaped with their sweet crispness.
—These Happy Golden Years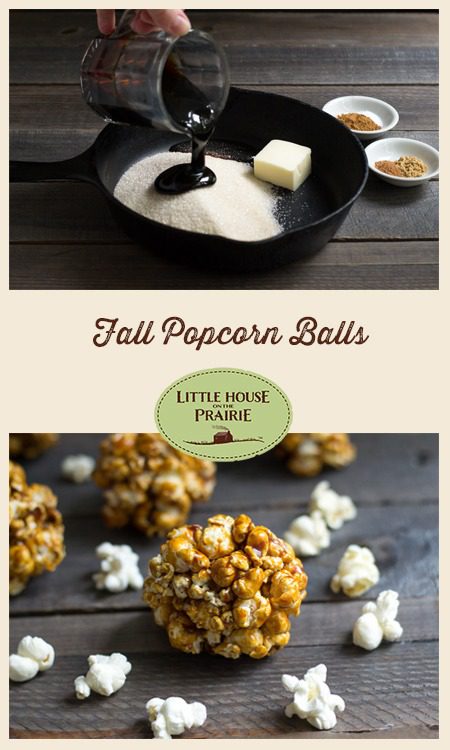 Popcorn has been an irresistible snack for kids since the 19th century, and a food the Ingalls family could grow in their home garden. While there are many kinds of feed and sweet corn, some of our favorite heirloom corn varieties are popcorn. And with a simple molasses topping, the Ingalls family turned plain popcorn into a special treat in Laura's house. With back-to-school season upon us, this is a great time to enjoy vintage homemade popcorn balls for a fun snack.
Inspired by the molasses popcorn balls in The Little House Cookbook, this recipe is a modern adaptation that's easy to make. A straight molasses topping might be an unusual flavor for today's kids, so this recipe mellows that flavor a bit with fall seasonings and butter. A candy thermometer is a useful modern tool to determine when the sweet coating is ready to go on the popcorn.
Ingredients
12 cups popped popcorn (from 1/2 cup kernels)
1/2 cup molasses
1 cup sugar
1/3 cup water
2 tbs. butter, plus extra for buttering baking sheet and hands (See how to make your own butter!)
1 tsp. cinnamon
1/2 tsp. ground ginger root
1/2 tsp. nutmeg
1/2 tsp. salt
Step One:
I use an air popper to make my popcorn, but you can also pop it in a pot on the stovetop for a more traditional experience.
Place a thin layer of oil in the bottom of a large pot, and heat it on the stove over medium. Add the popcorn kernels, cover the pot, and gently move the pot back and forth while the popcorn pops. As soon as the popping slows down, remove the pot from the stovetop and transfer the popcorn to a bowl.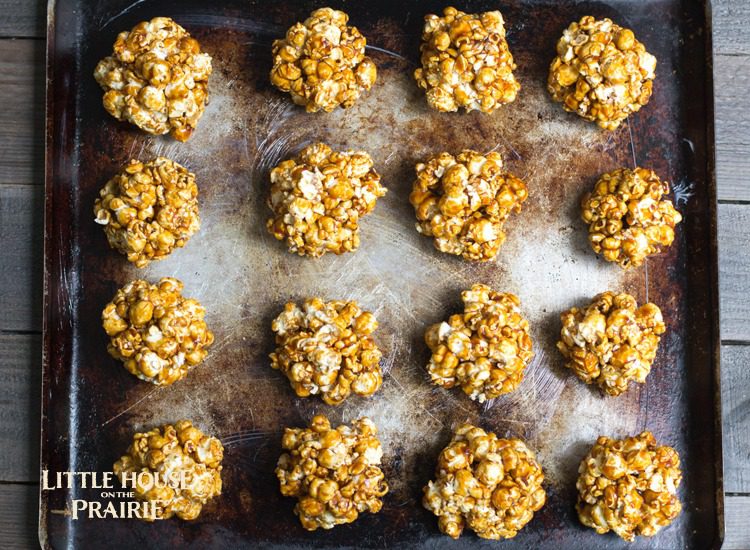 Step Two:
In a cast iron skillet or heavy-bottomed pan, combine the molasses, sugar, water, 2 tablespoons butter, and seasonings. Cook over medium-low heat until the mixture comes to a boil. Turn the heat down to low, and continue cooking for about 20 minutes, stirring occasionally. Then turn up the heat a bit to get the mixture to a temperature of 250 degrees. A candy thermometer is a helpful for this.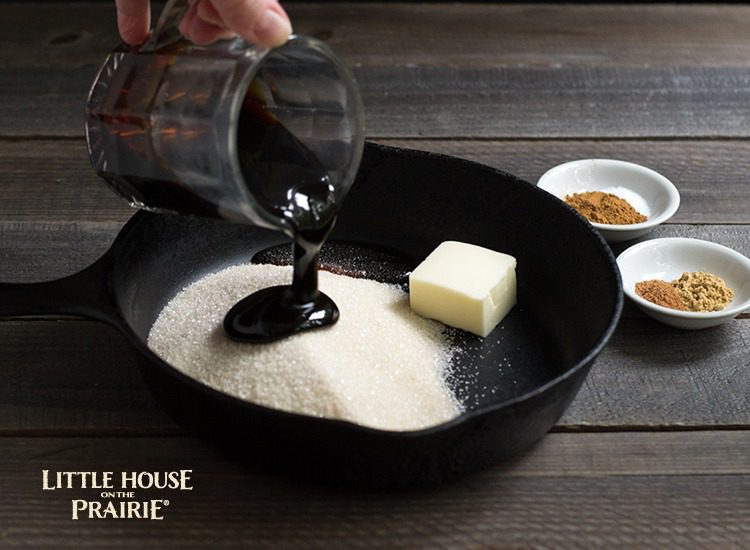 Step Three:
Place plain popped popcorn on a baking sheet with sides or in a very large bowl. Pour the candy coating on the popcorn and mix with a spoon to evenly coat the popcorn. Let the popcorn cool for just a couple minutes, until you can handle it but it's still warm.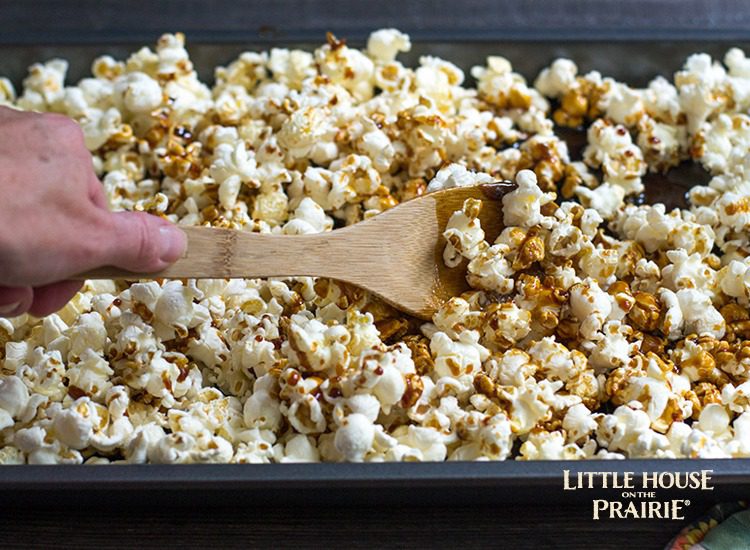 Step Four:
Shape the popcorn into balls with buttered hands. (It will be a sticky mess if you try shaping the balls without buttering your hands.) This recipe yields 16 2-inch balls. Place the balls on a buttered baking sheet to let them cool and solidify.
Store the popcorn balls in an airtight container. The extras can be frozen for another day.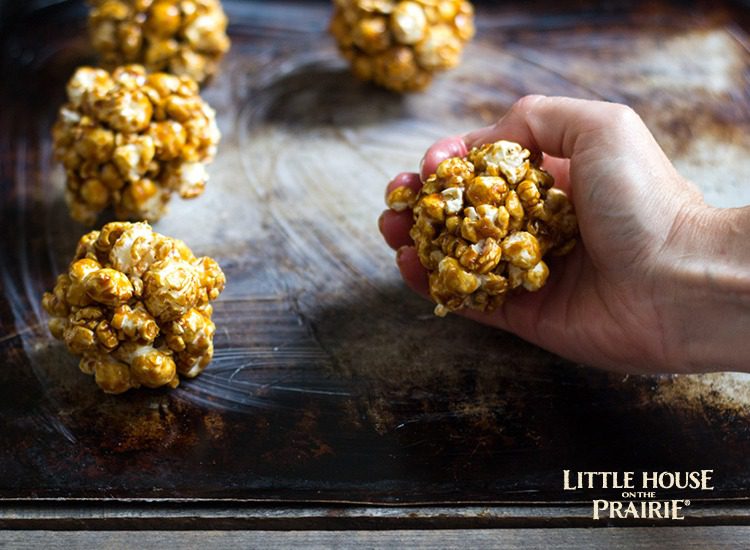 Children can help make this recipe for a delicious after-school treat. They'll enjoy buttering their hands and shaping the popcorn into balls. The hard part will be waiting for the balls to solidify before they get to eat them!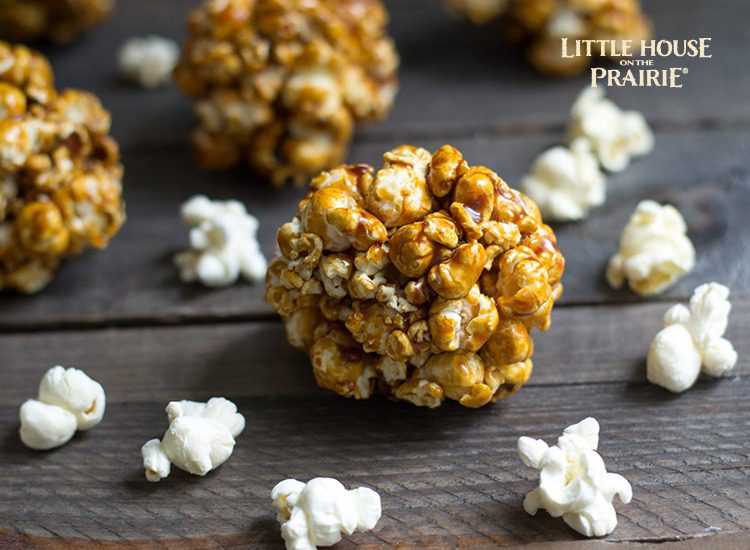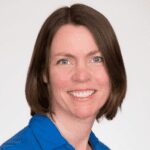 Annemarie Rossi is the creator of Real Food Real Deals and the author of Conquering Your Kitchen. Her website provides recipes and tips to help families eat healthy food on a budget. Annemarie's work has been featured in many places, including the Non-GMO Cookbook, Edible Boston magazine, Fox News Online, Babble, and Huffington Post. She lives in the Boston area with her husband and two children.