Those stockings weren't empty yet. Mary and Laura pulled out two small packages. They unwrapped them, and each found a little heart-shaped cake. Over their delicate brown tops was sprinkled white sugar. The sparkling grains lay like tiny drifts of snow.
The cakes were too pretty to eat. Mary and Laura just looked at them. But at last Laura turned hers over, and she nibbled a tiny nibble from underneath, where it wouldn't show. And the inside of that little cake was white!
It had been made of pure white flour, and sweetened with white sugar.
Little House on the Prairie, Chapter 19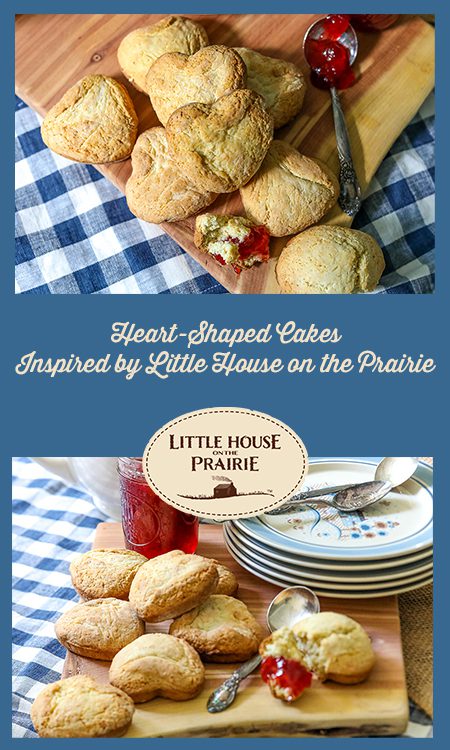 For fans of the bygone era in which Little House on the Prairie was set, there is a certain aspect of food-related nostalgia for homespun treats like the heart-shaped biscuit cakes featured in this post. They seem like a cross between sugar cookies and shortbread. So simple and so delicious. Do enjoy!
Heart-Shaped Cakes
When it comes to a return on investment, nothing quite beats the expense of the minimal effort involved in baking simple treats. This heart-shaped cakes recipe is adapted from The Little House Cookbook, by Barbara M. Walker. Ms. Walker does a fantastic job of pulling the description of food preparation from the Little House books and translating them into practical recipes. She also reprinted the Garth Williams illustrations that we all know and love from the book series.
These heart-shaped cakes are mentioned in chapter 19 of Laura Ingalls Wilder's Little House on the Prairie. Laura and Mary discover them at the bottom of their stockings while celebrating Christmas with their family in "Indian Territory" (the Osage Diminished Reserve).
I added a pinch of cinnamon and cardamom and served them with homemade strawberry preserves. If you're not sure how to make your own preserves, try our Plum Preserves recipe.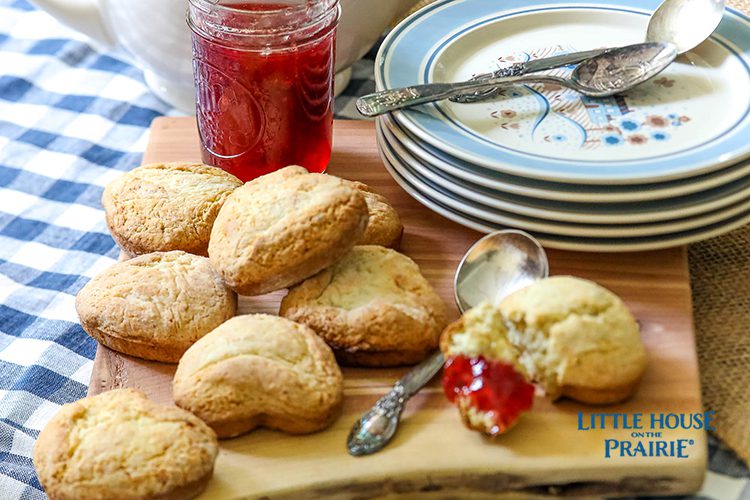 What you'll need to make these Heart Shaped Cakes
Flour. All-purpose flour will do; you can also use whole-wheat or gluten-free flour as well.
Sugar. I used granulated sugar but feel free to use other sweeteners like raw sugar, Stevia, blackstrap molasses, honey, or even maple syrup.
Baking Soda. When you add baking soda to the ingredients for biscuits, you help the biscuits rise and make them soft and tender.
Butter. Unsalted butter will do just fine, but if you can get your mitts on some quality Amish butter, even butter, I mean even better. I used a box grater and grated a frozen stick of butter until I got the quantity I needed for this recipe.
Cinnamon & Cardamom. The original recipe calls for ground nutmeg, but I decided to switch things up a bit and replace the nutmeg with ground cinnamon and cardamom. A bit of pumpkin pie spice and ground clove works wonders too!
Buttermilk. The high-quality milk fat found in butter makes it ideal for making the most tender biscuits this side of the oven.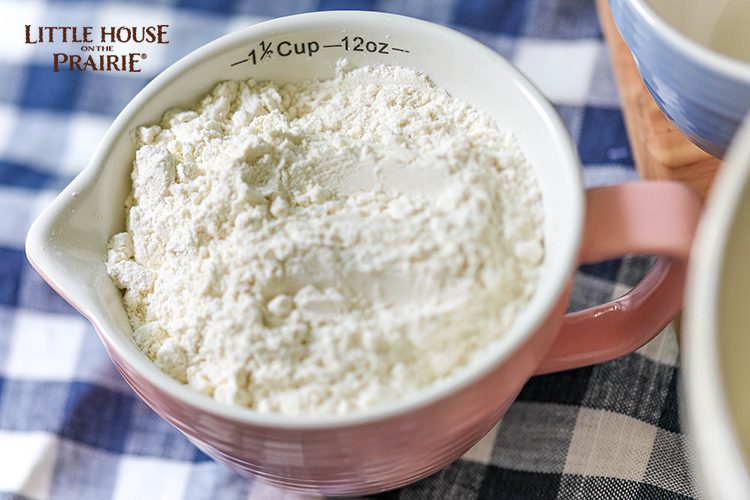 Ingredients
1 1/2 cup all-purpose flour
1/3 cup granulated sugar
1/2 teaspoon baking soda
Pinch of ground cinnamon
Pinch of ground cardamom
1/4 cup butter or shortening, chilled
1/3 cup buttermilk
Instructions
Preheat the oven to 425 degrees. In a mixing bowl, combine flour, sugar, baking soda, cinnamon, and cardamom. Cut in the butter or shortening until the mixture resembles coarse crumbs.
Make a well in the center and add the buttermilk. Combine with the flour mixture. If the dough is too dry, add buttermilk by the tablespoonful until you have a consistency of dough that you can roll out. Do not overwork the dough; overworking the dough may result in tough biscuits.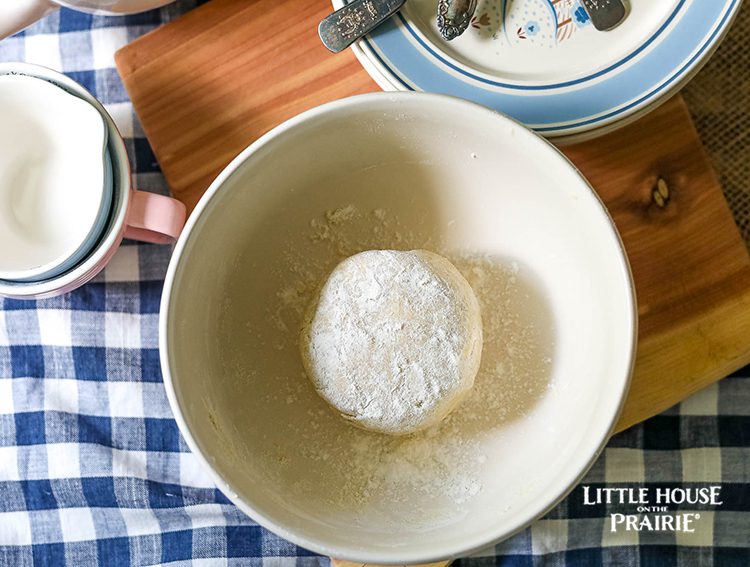 Roll the dough into an eight-inch circle on a surface dusted with flour. Cut with a heart-shaped biscuit cutter. Re-roll and cut until all the dough is used.
Place on a parchment-lined cookie sheet that's been greased with cooking spray. Bake for about 15 minutes, until the cakes are puffy and slightly browned.
Remove to a cooling rack and either sprinkle with sugar or allow to cool completely and frost. You can also eat them plain or with jam. They're slightly sweet and light — a great tea biscuit!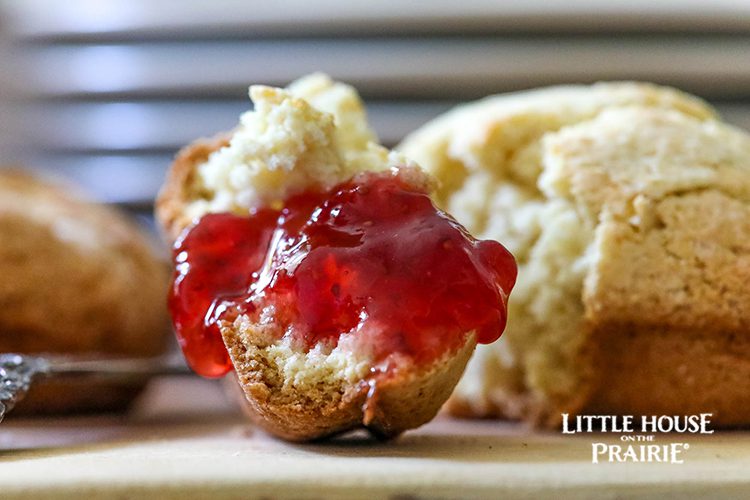 Now that you have the recipe, these cake-like biscuits would make a welcome side in some of your favorite meals like biscuits and sausage gravy, cheesy grits, or serve them with a Sunday pot roast dinner.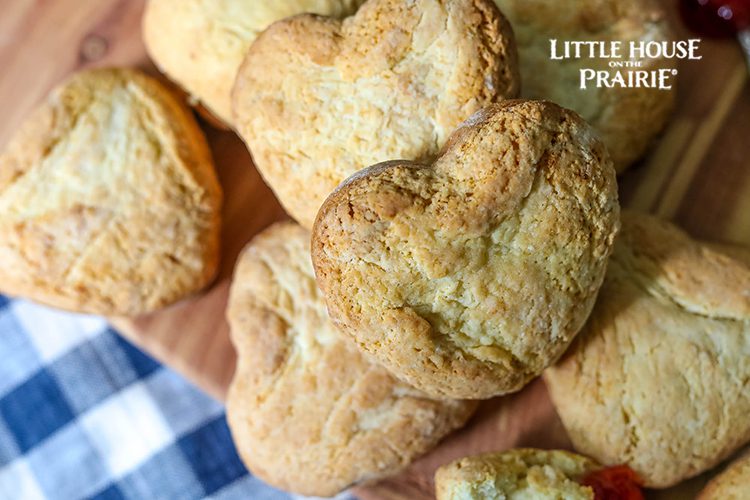 And if you're a Little House on the Prairie fan, try making these authentic heart-shaped cakes for Christmas, and they'll also work for a yummy Valentine's Day treat.
Remember to subscribe to the free Little House on the Prairie newsletter for more inspired recipes and gift ideas.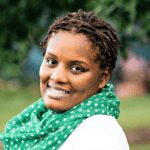 Tatanisha plays a Super-Fun Mom to three active & handsome boys. A Foodie at heart and Wife to an awesome Chef.
When she's not blogging about ways to save money or about autism, she loves to travel and try new food. You can find her creating new tablescapes over at A Worthey Read, as well as saving you money on A Mitten Full of Savings.