Laura was proud to be helping Ma with the milking, and she carried the lantern very carefully. Its sides were of tin, with places cut in them for the candle-light to shine through.
When Laura walked behind Ma on the path to the barn, the little bits of candle-light from the lantern leaped all around her on the snow.
The night was not yet quite dark. The woods were dark, but there was a gray light on the snowy path, and in the sky there were a few faint stars. The stars did not look as warm and bright as the little lights that came from the lantern.
—Little House in the Big Woods
Laura's tin lantern has inspired beautiful, old-fashioned lights and even rustic home decor pieces for many years now. However, making a tin lantern reminiscent of the one Laura spoke of is easy to do and takes only minutes using items you probably already have on hand. Since you will be using a nail and hammer and the tin can be sharp, it is best for an adult to do this. But your child can offer pattern suggestions and enjoy the end result.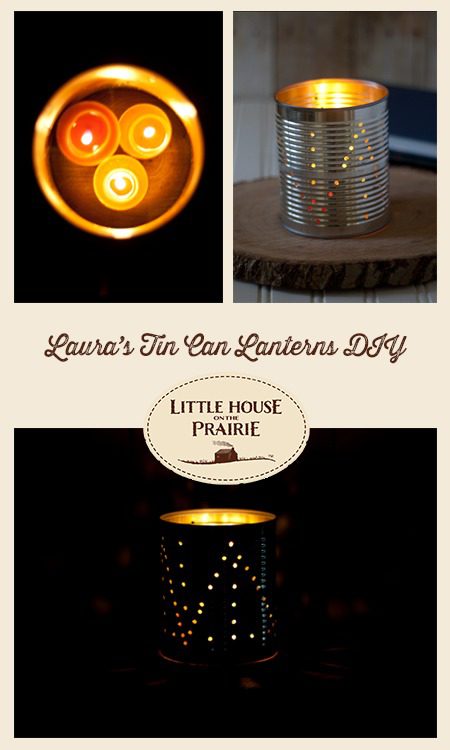 Supplies to Make a Tin Can Lantern
Tin cans with labels removed, thoroughly washed and dried
Large nail and hammer (please be careful)
Creating Your Little House Tin Can Lantern
To make this lantern, I removed the top of a tin can to create a homemade candle holder. Fill the can with water and freeze it to support the sides of the can while you create the pattern.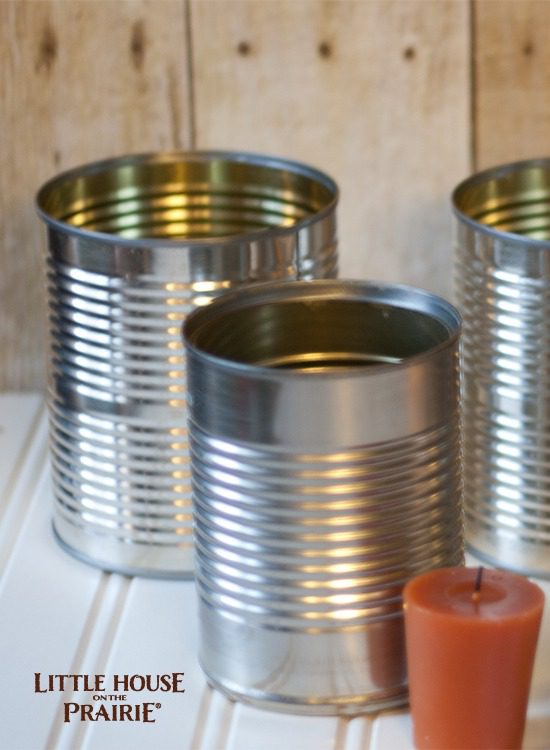 Using the nail and hammer, make holes in the tin can. I made a zigzag pattern and added lines straight up and down. No measuring is needed, just 'eye' up your pattern. Once done making your pattern, allow the ice to melt and your creation will be ready for use.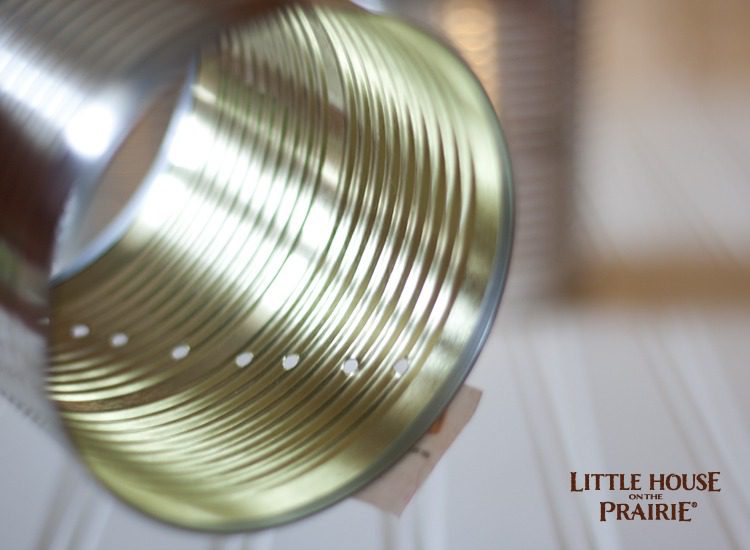 Add a candle and light it.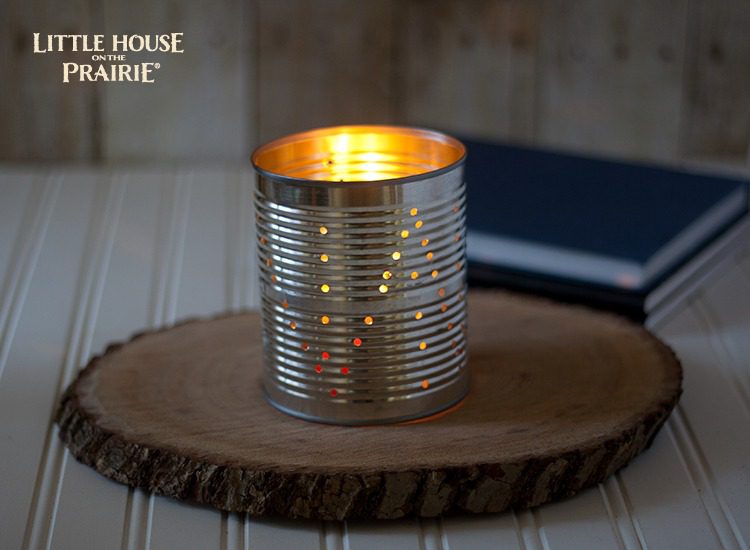 Once the candle is lit, enjoy the warm glow and the pattern the light creates on the area surrounding it. These would be perfect centerpieces for a Little House on the Prairie Party!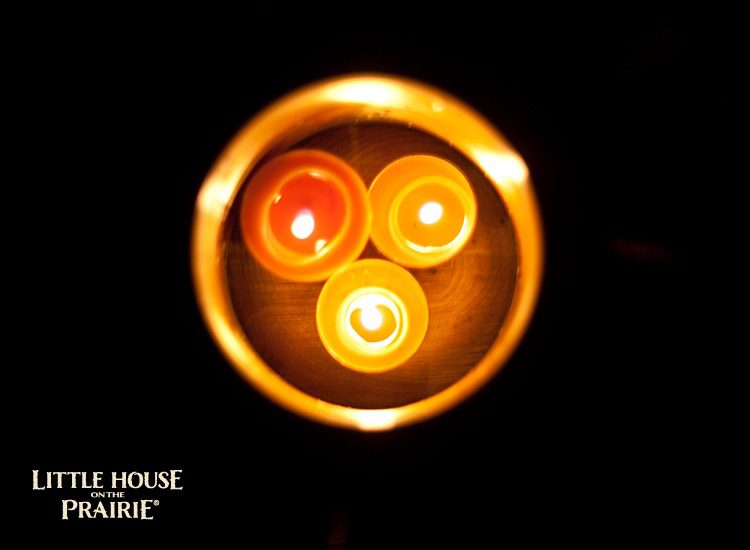 Get the best crafts, tips, and DIYs inspired by the Little House on the Prairie by subscribing to our free newsletter.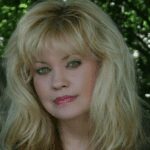 Mary Beth is the owner and author of Cupcakes and Crinoline. She works from home, homeschools her children and enjoys being a mother and homemaker.