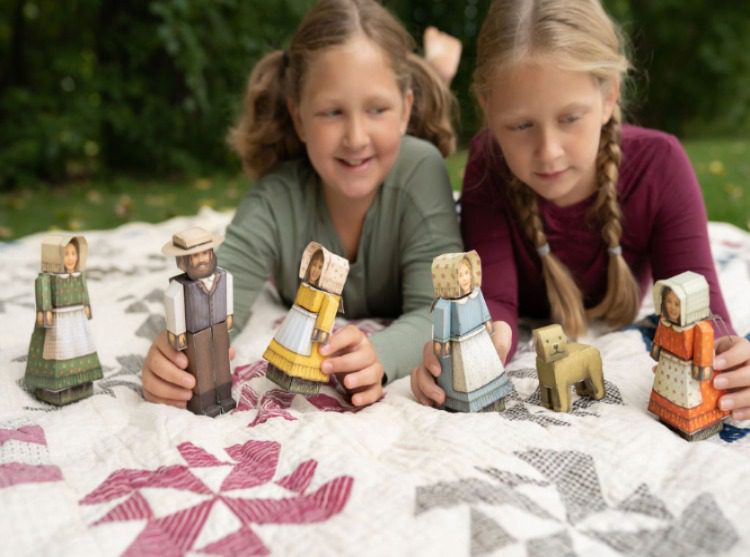 The Little House on the Prairie® collection from Cūbles. is a fun and creative collaboration between Renée Graef and me.
Cūbles are the paper toy re-invented, which makes them a fun activity for the whole family.  Building a Cūble is unlike any other paper toy experience from your past. Assembly requires just the right amount of thought, care, and attention. And it's fun – just like the challenge and reward of a puzzle.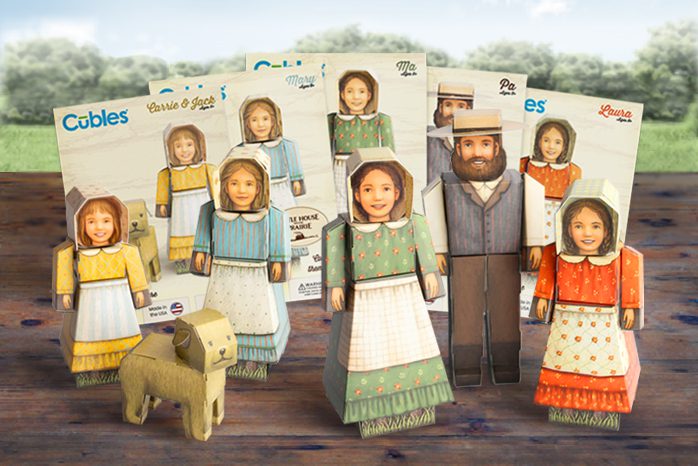 The Roots of the Cūbles Family
As a self-taught engineer and a father of two girls, I founded Cūbles because I wanted to create a fun activity to challenge my daughters' minds, inspire their creativity, and bring engineering concepts into their world.  With Cūbles, children (and adults) use spatial reasoning, sequential learning, and geometry – all while having fun!
Creativity can blossom once the paperboard construction is finished as children tell their own stories with their movable and posable Cūbles.  The characters are an engaging toy that encourages children to use their imaginations and build a surrounding world.
Having grown up in Minnesota, I have a personal connection to Little House on the Prairie. That's why this iconic, heartfelt property was the very first partner that came to mind for Cūbles.
In early 2020, we began working with the "Little House on the Prairie" team with a vision to create a line of Ingalls family Cūbles.  They introduced me to Renée Graef, the original illustrator of the My First Little House Books series.  From the start, working with Renée was one of the most inspiring collaborations I have ever known because she is such an insightful and creative person.  Together, I think we built a unique and authentic product line that you and your family will enjoy.
The Creation Process
Each character started with the 3D sketches and mockups.  The original looked absolutely nothing like the final product.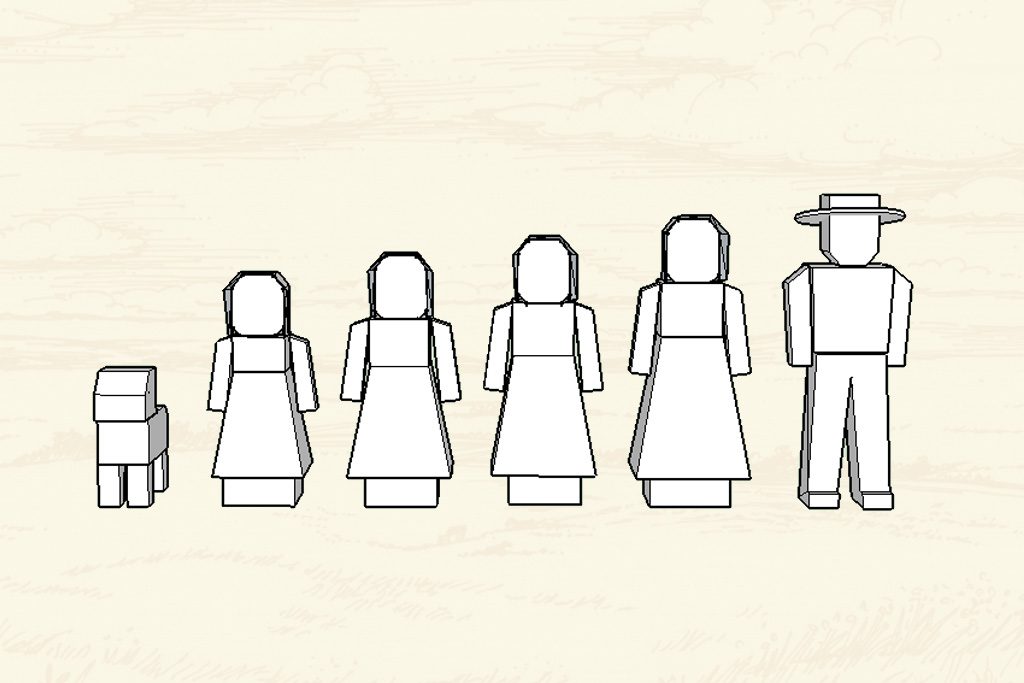 Over the course of many different prototypes, the product's correct sizing really started to take shape.


Renée's keen eye transformed the original design for the head into the softer bonnet look for Ma and the girls and the hat and beard for Pa that would be part of the final product.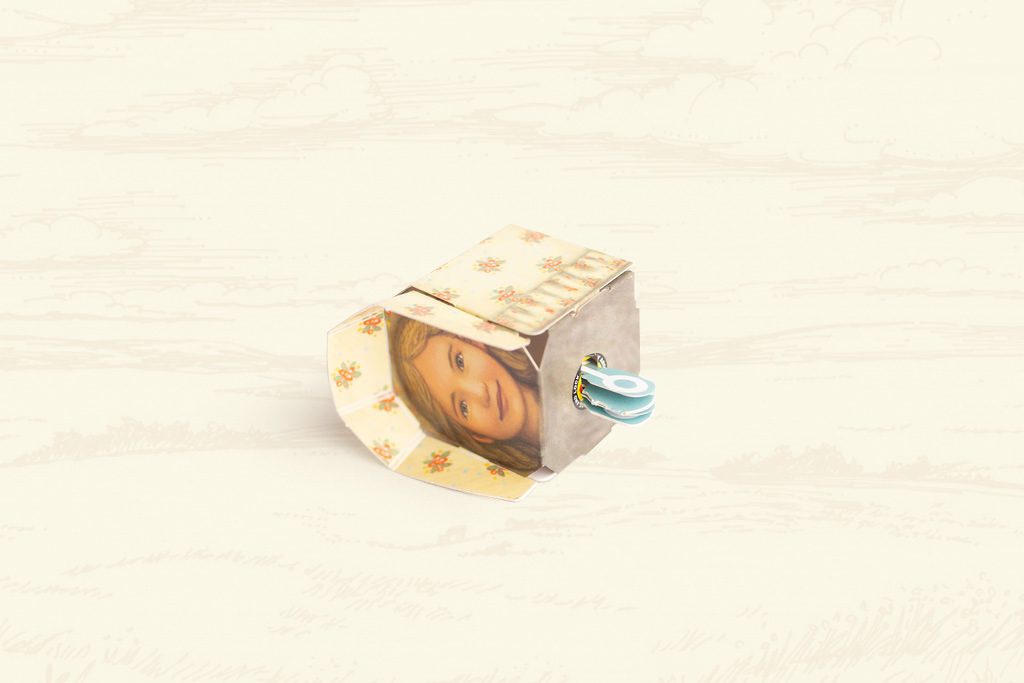 Together, Renée and I were able to work at what felt like an amazingly fast pace.  I would say that Renée is one of the fastest artists in the west, and I like to think that I am one of the fastest paper engineers out there.
All said and done, we went through maybe 100 or more iterations.  Each version was a big improvement over the last.  Now you can build your very own Cūble of each member of the Ingalls family – even Jack, the brindle bulldog, as they became available to the public in September 2020. You can purchase them here on the Cūbles website.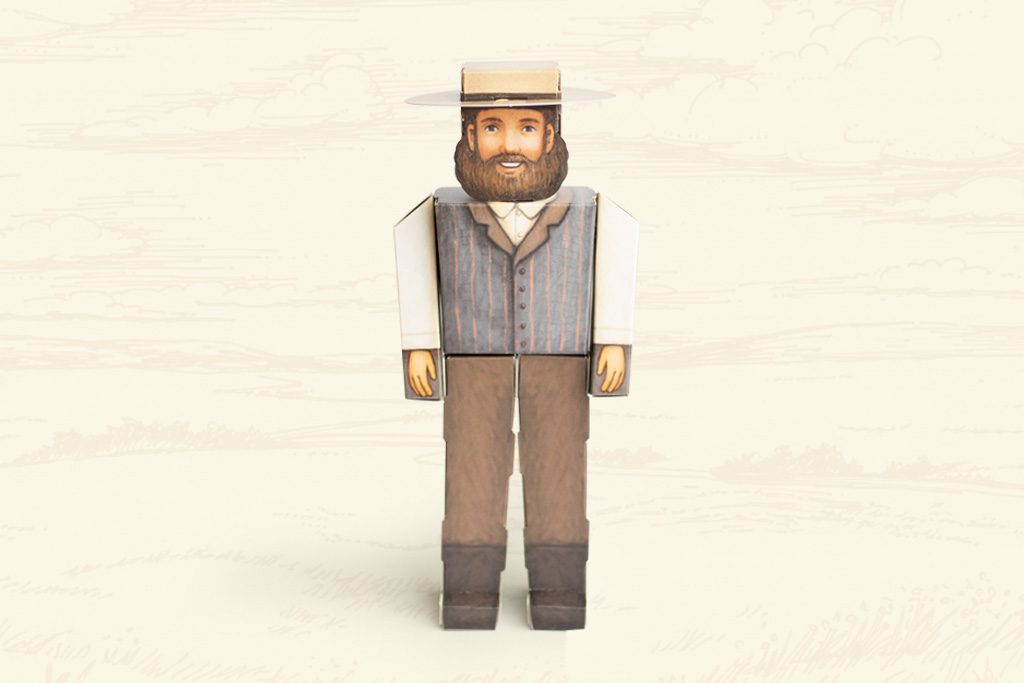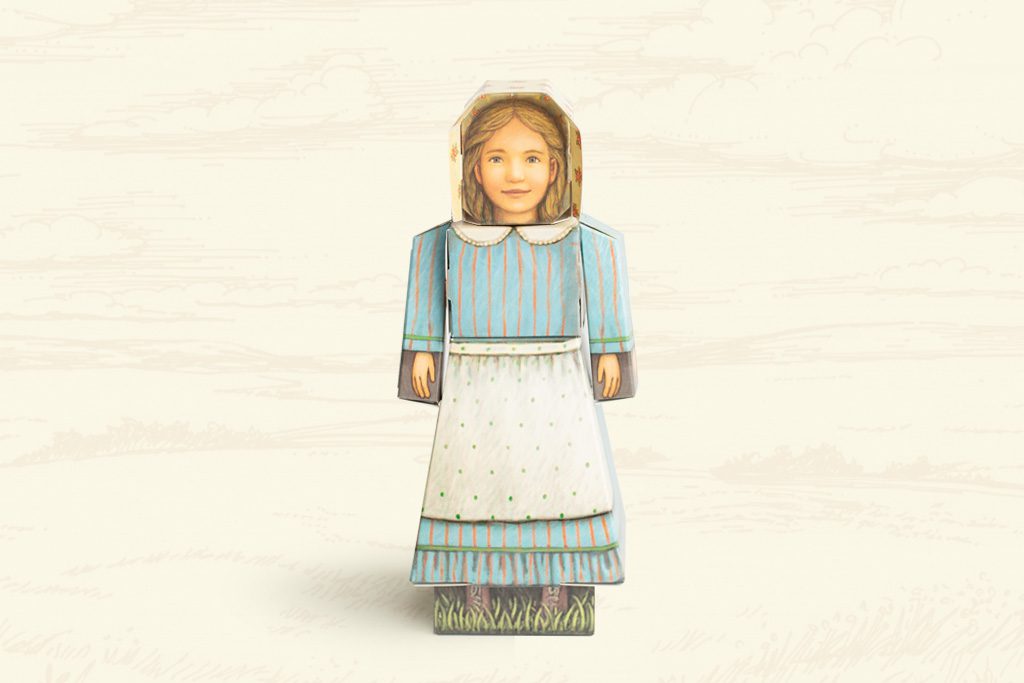 Assembling Your Cūbles at Home
Cūbles are fabricated with precise engineering and patented designs that allow you to build one without scissors, glue, or plastic parts.  Unlike origami and other paper figures, Cūbles are pre-scored so folding along the lines is very easy.  All the joints fit easily into place.
Here is how to assemble your Cūble…
Please click here if you would like to see the full length, build-along video.
Best yet, each Cūble is made of a strong and durable paperboard, which means that Cūbles aren't just made for construction. They are also great for creative play.  Here are just a few activities to do with your Little House on the Prairie Cūbles once you assemble them.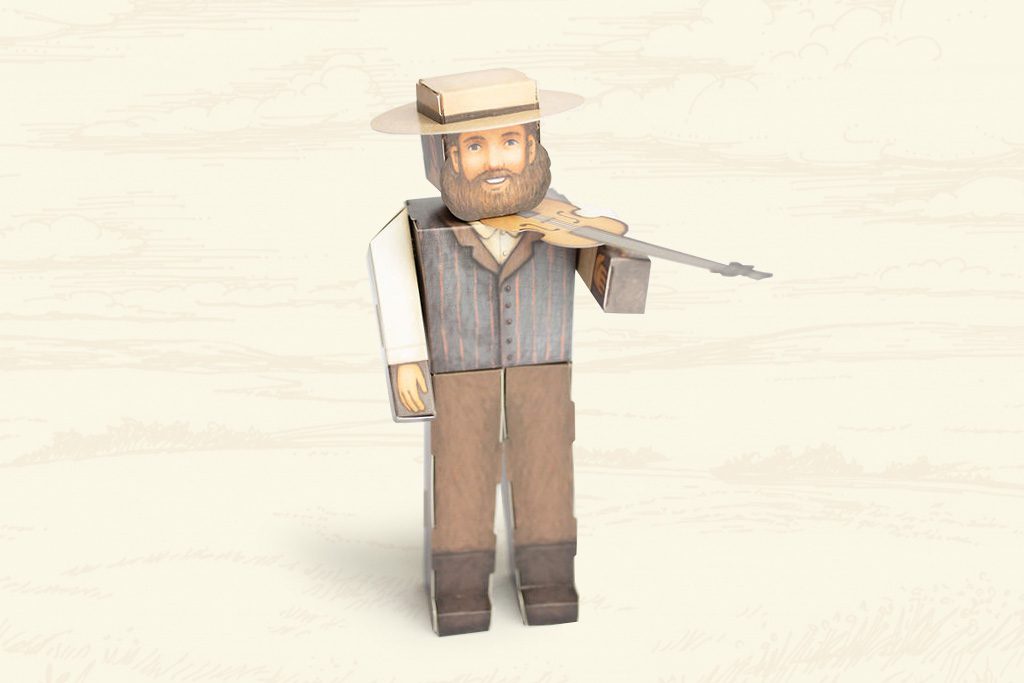 Reenact scenes from the book!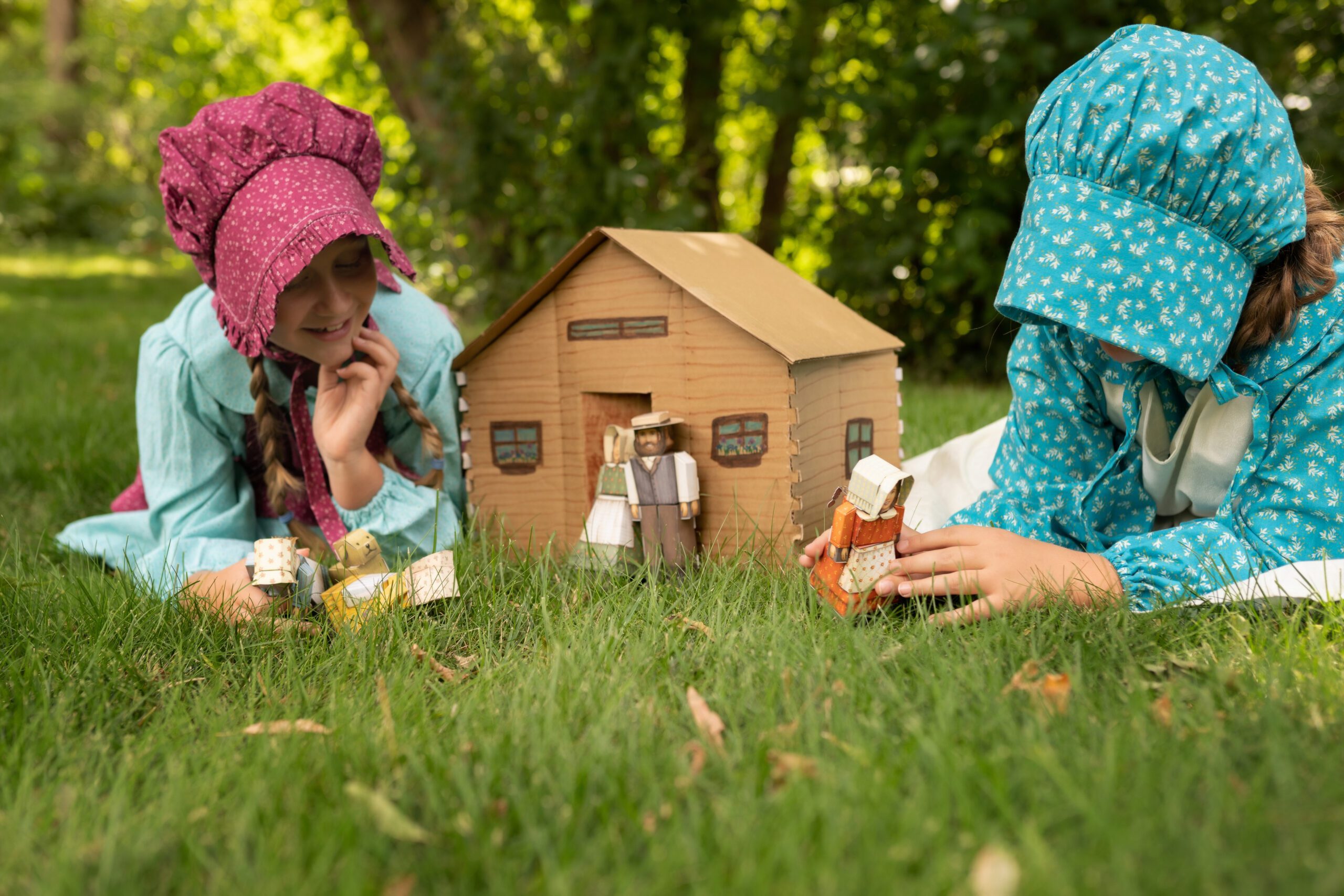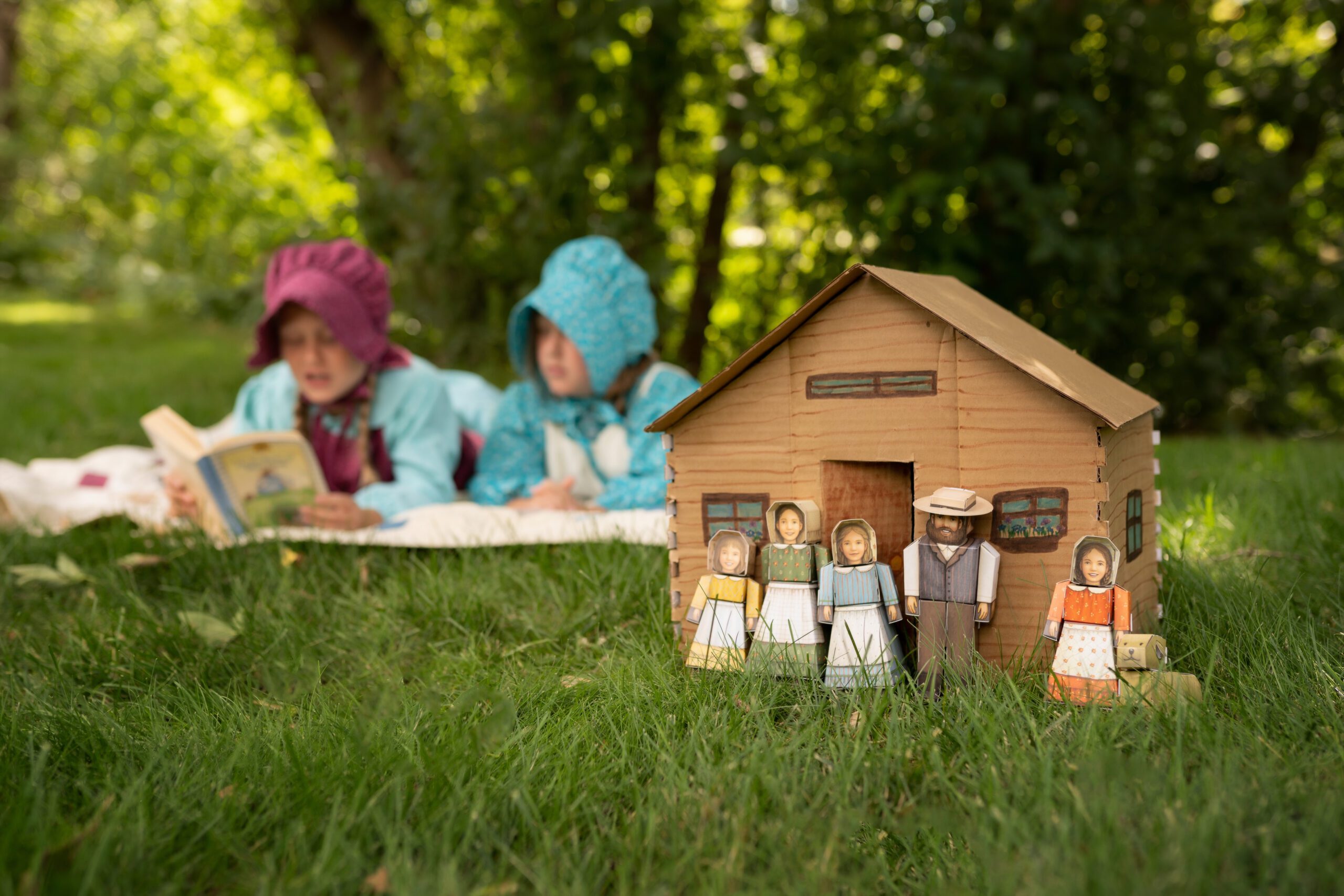 Cūbles are a fun activity for everyone.  Here are some age-based guidelines:
Ages 6-8: may require assistance assembling their Cūble.
Ages 8-12: may require guidance to learn how to assemble their first Cūble.
Ages 12+: will likely not require assistance or guidance.
I truly hope that you find inspiration from this article and that you enjoy the Little House on the Prairie collection from Cūbles.
Please check back here from time to time for updates about our expanding line with the Ingalls family and their prairie world.