Today we are intrigued to hear from Nancy McCabe about her experience exploring Cuba, New York, the birthplace of Charles Ingalls. Hear her interesting stories and tid bits of information about Pa's first home below.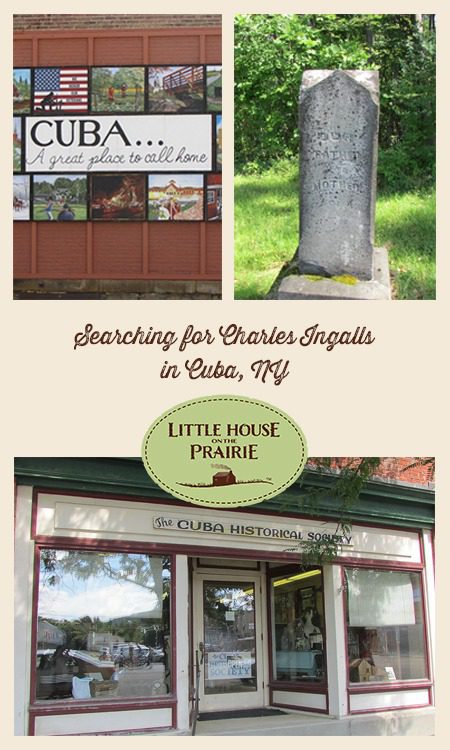 In Cuba, New York, the birthplace of Charles Ingalls, my daughter and I read excerpts from Little House in the Big Woods over shrimp tacos at Moonwinks Restaurant. The site where this restaurant stands was once rumored to be Pa's birthplace, but John Bass, president of the Ingalls-Wilder-Lane Historic Alliance, has since pinpointed that location a short distance away.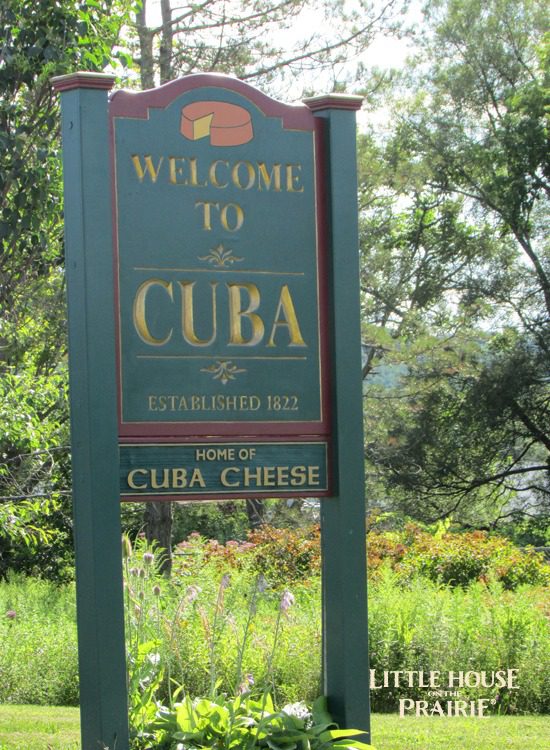 A native Kansan, I've traveled to most of the Laura Ingalls Wilder sites in the Midwest. But for fifteen years, I've lived down the road from Cuba yet never visited this town, likely the setting for a couple of Pa's stories in Big Woods.
Now, my daughter and I read about young Charles neglecting his chores, stopping to play in the woods rather than drive home the cows as he's supposed to do. We read about him climbing hills and descending into ravines as dusk falls in search of those cows, to no avail. Then, frightened by an owl, he runs home to find them waiting to be let into the barn.
We read about Pa's Pa who, with his brothers, sneaks out under the nose of their snoring father on a Sunday when they're supposed to be studying catechism. The boys just want to take one ride down a snowy hill on their new sled. We laugh out loud when the sled scoops up a pig in its path that rides down the hill with them, squealing.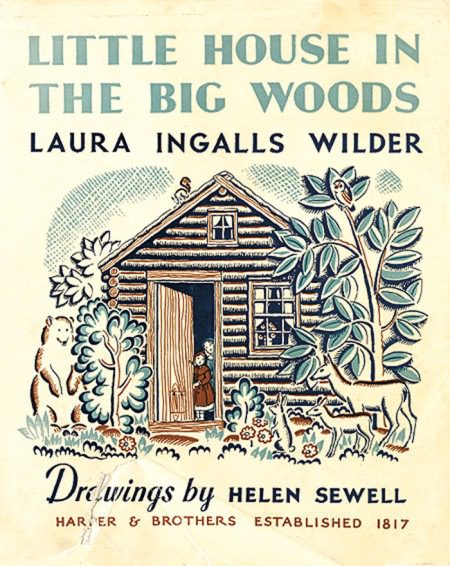 I remember, as a child, my fascination with this stern culture that gave boys little room to daydream or play when there were chores to be done and puritanical Sunday rituals to be observed. Certainly those restrictions shaped Laura's ancestors, perhaps culminating in Pa's incurable desire to break free of civilization and wander from one minimally settled territory to the next.
Unlike at other historical sites related to Wilder, finding Charles Ingalls in Cuba, New York, known for its cheese and annual garlic festival, isn't easy. He was a boy in the 1840s when his family left the area to move to Illinois. It was seven years later that he relocated to the big woods of Wisconsin, where Wilder's stories begin.
I start my quest at the Cuba Library, where I wait as patrons flood the front desk to gossip and check out books. Eventually a librarian locates a vertical file for me. It's stuffed with articles, like ones from 1976 and 1987 in local newspapers about Charles Ingalls' connection to the region, as well as a flyer for a Pa Ingalls Days festival from 1997.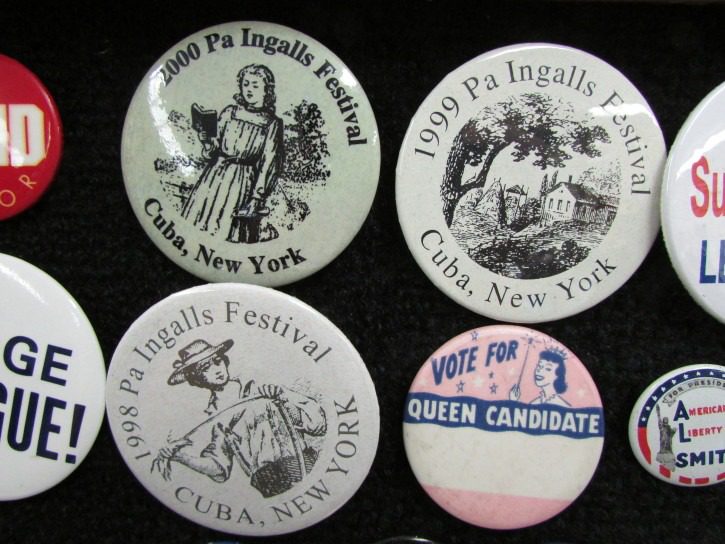 "We used to make a big deal about Charles Ingalls' connection, but now we realize it's kind of a stretch," says a library volunteer.
Later, Barbara Hawkins of Little House Site Tours, tells me that there just isn't much in Cuba, so she rarely takes groups there anymore. Cuba resident Carol Donovan, who organized the Pa Ingalls Days festivals, tells me that they were discontinued due to lack of interest from locals.
But, determined to find some trace of Charles Ingalls, I drive around, stopping to let my daughter photograph cows that might be descendants of the ones that got young Charles in trouble.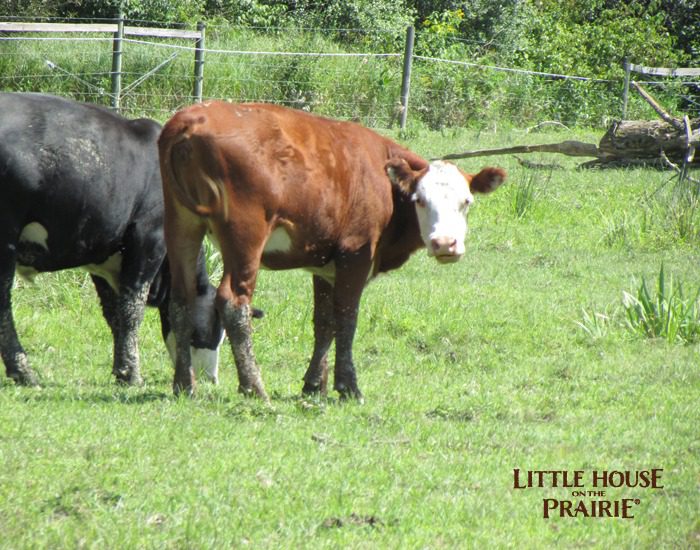 We take a picture of the general area where Pa was born. Later, the Cuba Historical Society's Mary Nease tells me that they are hoping to erect a marker there.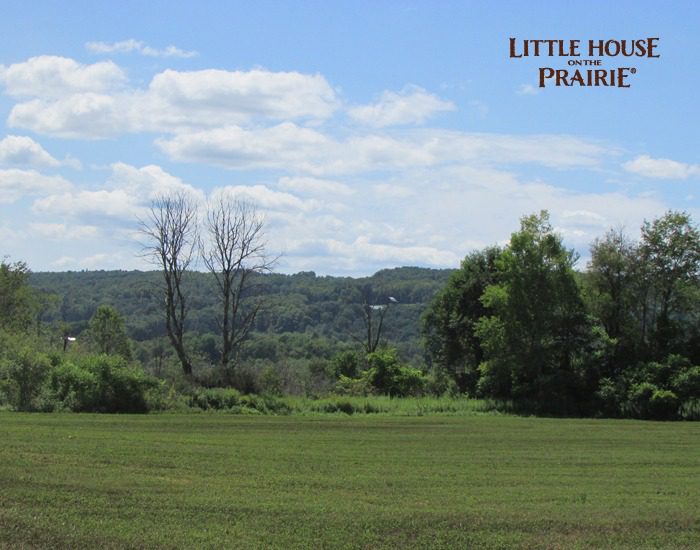 The Historical Society boasts a small display, including a marker created by John Bass, a black Victorian dress, a quilt, some William Anderson booklets, buttons for pioneer days festivals, and pictures of the Grant Ingalls Motor Bus Line that ran from Cuba to Olean around 1929. A letter from Victor French, who played Mr. Edwards on the TV show, mentions that his father's family lived here in Cuba in the late 1800s.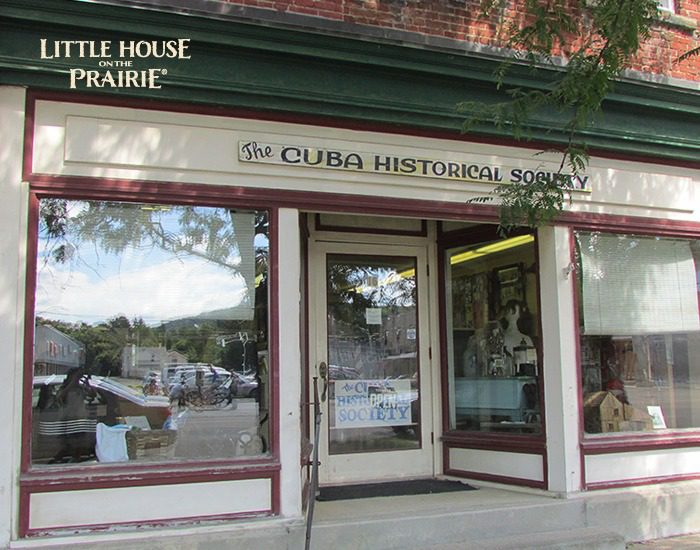 Nease gives us directions to North Cuba Cemetery, where Ingalls relatives are buried, but my terrible sense of direction leads me to an old burying ground outside of town, not the cemetery we're looking for, weedy and topsy-turvy with unevenly spaced, broken old grave markers, some of which do date back to when Charles Ingalls lived in Cuba.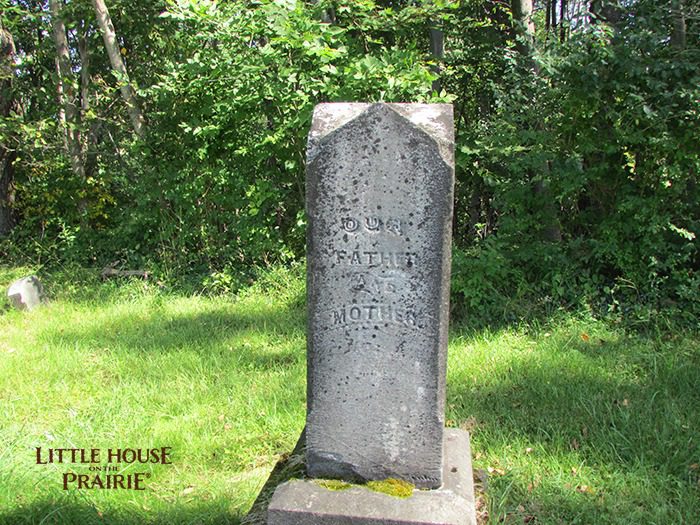 Ultimately, the Charles Ingalls who lived in Cuba almost 200 years ago might be elusive, but here in the foothills of the Allegheny Mountains, the slopes, ravines, and forests that shaped his imagination and in turn, Laura's, are now more real to me. As it once transformed my vision to see the dugout site in Walnut Grove, the surveyor's house in De Smet, and the bookshelves in Mansfield, now I have a clearer picture of the hill that Grandpa sledded down and the place where Pa listened for the sound of cowbells but heard only the rustling of leaves.
Have you visited any of the Little House on the Prairie Historic Sites and Locations? We would love to hear about your experience if you want to share your story with us!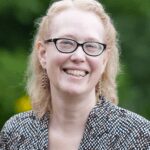 Nancy McCabe is Professor of Writing and Director of the Writing Program at University of Pittsburgh at Bradford. Her most recent book is From Little Houses to Little Women: Revisiting a Literary Childhood. You can see the trailer for this book here . She is also the author of three previous books and her essays have received a Pushcart and been recognized six times on Houghton-Mifflin Best American notable lists. She regularly blogs about reading, art, and travel for Ploughshares.