Caroline Lake Quiner Ingalls is known to Laura fans around the world simply as Ma. Her comforting presence was spread far beyond her own family circle by her featured place in the Little House books and the "Little House on the Prairie" TV show. In a way she has become everyone's Ma; a comforting and cozy presence of reassurance in all our lives. That's a wonderful gift and fairly ironic considering her own life was filled with turmoil until she came to a safe harbor in De Smet, South Dakota.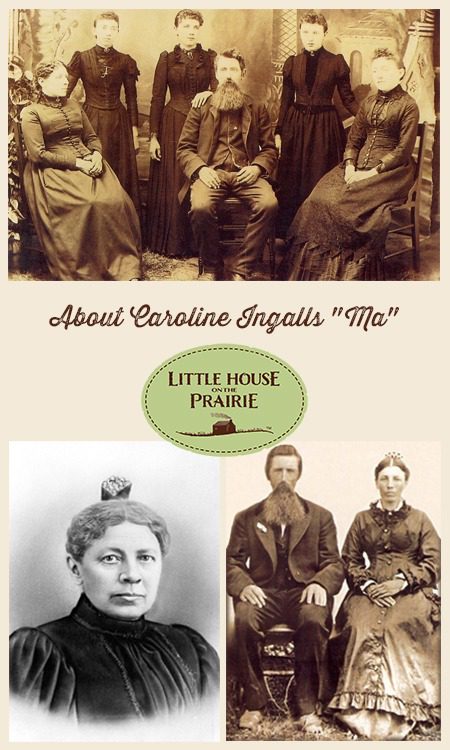 The Fashionable East
"Ma's delaine dress was beautiful…A dressmaker had made it in the East, in the place where Ma came from when she married Pa and moved out west to the Big Woods of Wisconsin. Ma had been very fashionable, before she married Pa, and a dressmaker had made her clothes." – Little House in the Big Woods, Yellow Paperback p.128
When reading that passage about Ma, one imagines Ma's stylish "East" being some place like Boston, New York City, or at least Cleveland, but instead Ma's "East" was pretty far west. It was in fact in eastern Wisconsin on the shore of Lake Michigan.
A Difficult Childhood
"Ma" was born to Henry N. Quiner and Charlotte W. Tucker Quiner on December 12, 1839 in Brookfield, Wisconsin, which is now a Milwaukee suburb. Caroline was one of the first Caucasian babies born in this area. Henry Quiner was a trader who frequently dealt with local Native Americans. He traded both over land routes and through voyages on Lake Michigan.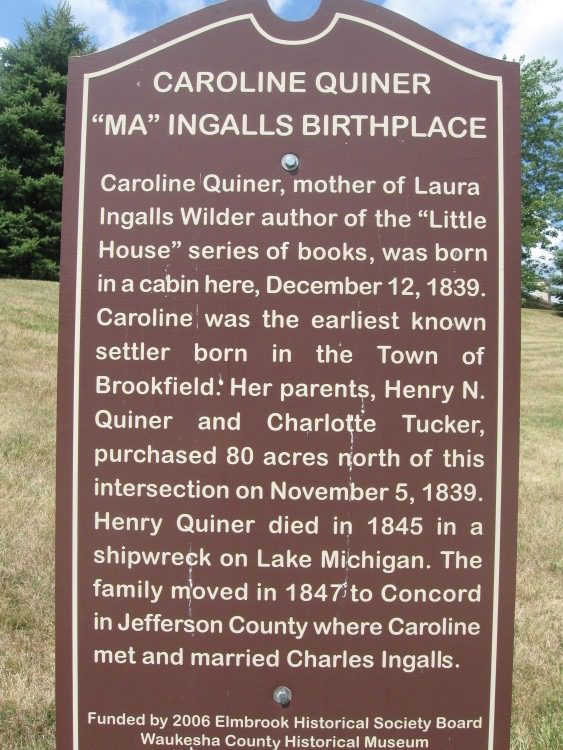 In 1844, Henry was on a trading voyage when the ship was lost. This left Charlotte alone with five children under the age of 10 and another one on the way. Without the income from Henry's trading, the family was left destitute and if it were not for help from Henry's former trading partners among the local Native American tribes and charity from neighbors, the family may not have survived. Caroline remembered this dark time in her family's history and learned from it. She learned that you have to make do with what you have and can't take for granted that there will be food on the table or that someone who leaves will ever come back.
A Fresh Start
A few years later in 1848, Charlotte sold her farm and moved to a forty-acre tract of government land near Concord, Wisconsin. Charlotte married a farmer named Frederick Holbrook. Charlotte and Frederick had one child and he was a good step-father to Charlotte's older children. Caroline grew up in this large and now stable family.
"We were living on the farm on the banks of the Oconomowoc River…One day, a wagon came up the road and somebody hailed us, we ran outside to see who it was."
— Little House on the Prairie, Season 4, Episode 16
Four years older than Ma, Charles P. Ingalls ("Pa") had been born in Cuba, New York. Both the Quiner-Holbrook and Ingalls families came from New England, and then through a series of moves slowly progressed farther west seeking new opportunities. Charles moved West with his family, first to Illinois and later to Concord, Wisconsin where his family ended up becoming neighbors with the Quiner-Holbrooks. The families became very close, frequently socializing together. Eventually there would be three separate marriages that took place uniting the families.
As Caroline approached her late teens she taught school for a couple of terms. Caroline married Charles on February 1, 1860 in Concord, Wisconsin and happily took up her new role as farm wife. The newlyweds soon chose to follow Charles' family to Pepin, Wisconsin. Their first child Mary Amelia was born there in 1865 and they had four more children, one of whom did not live past 12 months.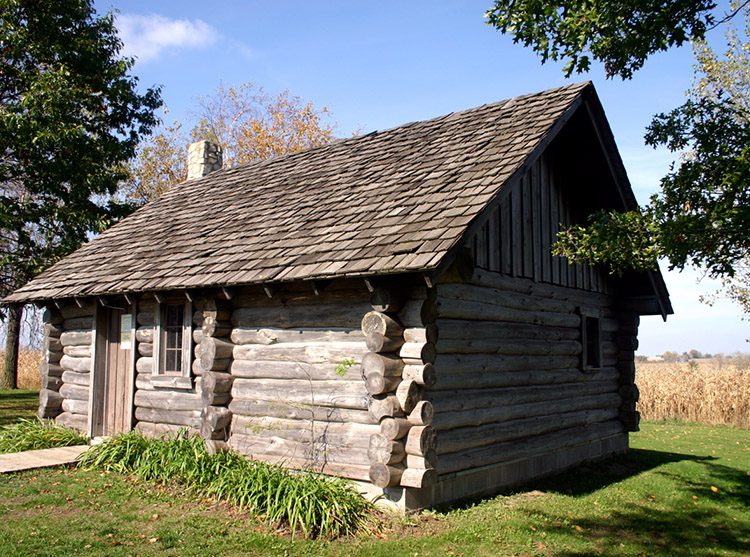 Searching for Home
Having faced such upheaval in her early life, Ma valued security and family connections, but unfortunately she'd fallen in love with a man who had a terrible case of wanderlust. In a surviving childhood essay Ma wrote:
"Who would wish to leave home, and wander forth, in the world, to meet its tempests and its storms. Without a mother's watchful care and a sister's tender love? Not one."
– "Home" by Caroline Quiner
Despite her trepidation, Ma spent the early years of her marriage following wherever Pa went. However, as her girls grew older she was insistent that they couldn't keep moving farther into the wilderness, away from a community, schools, and doctors. It was because of Ma's influence that the family remained in De Smet, South Dakota.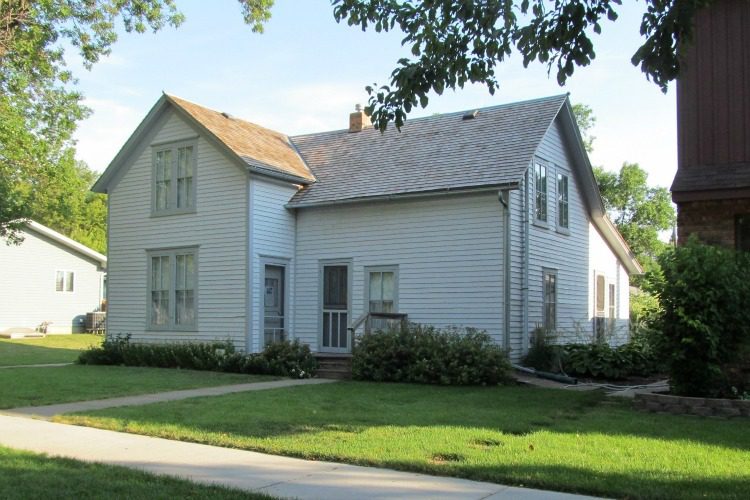 The Ingalls won their bet with the government and "proved up" on their South Dakota homestead claim, but Pa's failing health meant that they soon moved into town. Pa built them a new house addition by addition on Third Street and Ma tended a huge garden to keep the family provisioned. As part of the founding members of the town and of the Congregational Church in De Smet, the Ingalls family was a valued and active part of the community.
And Into Legend
When Laura and Almanzo returned to De Smet to prepare for their move to Mansfield, Missouri, Ma watched Rose (Laura's daughter, the future writer Rose Wilder Lane) while Laura worked as a seamstress. Rose described Ma in a manuscript known as "Grandpa's Fiddle."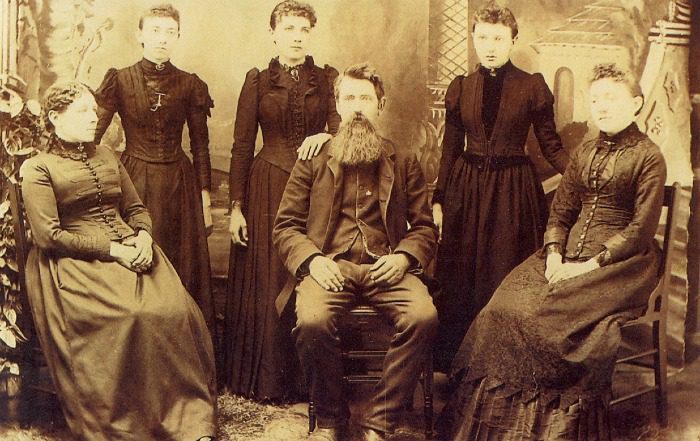 "
She was a real sweet, patient old lady, with brown hair parted in the middle and a shell comb standing up from the knot in back. Even at the washtub, or ironing over a hot stove on a blistering hot day, Grandma was always neat. In the afternoons she'd change her apron to a white one and sit in her rocker in the sitting room, mending or knitting or sewing carpet rags. She took care of me patiently when Mama had to leave me with her all day.
"
— "Grandpa's Fiddle" by Rose Wilder Lane
After Charles' death in 1902, Caroline and her eldest daughter Mary continued to live in the Third Street house. They rented out part of the house for income and in the process became very close to their renters, the Green family. Ma died unexpectedly on April 20, 1924 after a brief illness and is buried in De Smet, South Dakota surrounded by her family.
References and Additional Sources: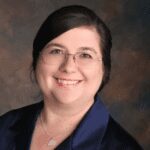 Sarah S. Uthoff is the main force behind Trundlebed Tales striving to bring the History, Mystery, Magic and Imagination of Laura Ingalls Wilder and other greats of children's literature and history to life for a new generation. Uthoff is a nationally-known Laura Ingalls Wilder authority and has presented at five of the Wilder homesites, many conferences and numerous libraries, museums, and events around the Midwest.