There are many different ways to be a Laura Ingalls Wilder fan. Some people research topics in depth. Some people wear a sunbonnet and buy a Charlotte doll. Some people try to get autographs from as many actors/actresses from the "Little House on the Prairie" TV show as they can. I've done some of all of those things, but the most important one to me is learning how to do the things Laura Ingalls Wilder did.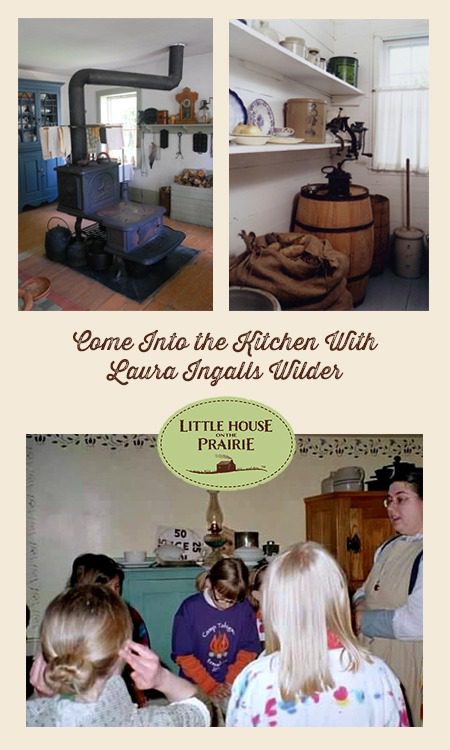 Laura describes things she did and especially what she cooked and ate so precisely that you feel like you are capable of baking a pie with blackbirds or green pumpkins or making sourdough bread after reading about it. My interest in Laura led me into living history where I learned to do things like pioneer gardening and cooking on a wood cookstove. So one way or another, I have felt like I have been spending a lot of time In the Kitchen With Laura.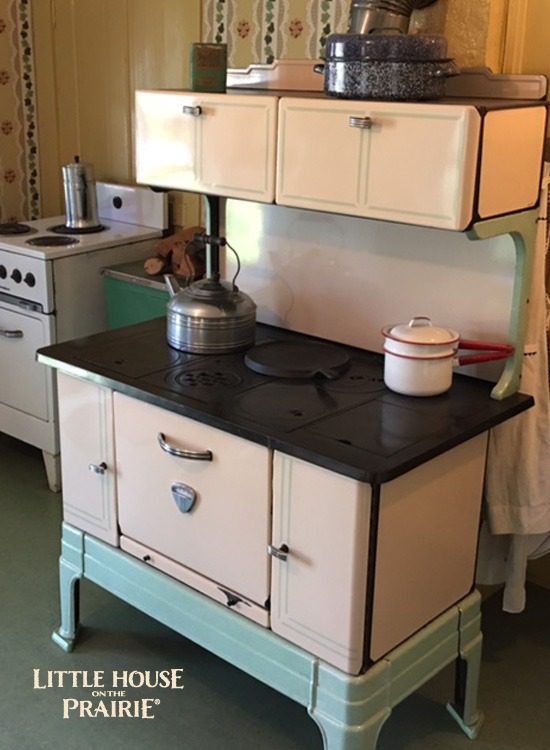 Laura Grew Up in the Kitchen
Many fans only think of Laura as a pigtails and calico-wearing little girl, running on the prairie, but I feel the grown-up Laura, who was a farm housewife, a women's club member, and who wrote the Little House books, was just as interesting.
Cooking changed a lot between when Laura learned to cook at Ma's knee and when she became a women's club member, looking to impress the other members of her clubs. She went from recipes that were handed down, to The Boston Cooking School Cookbook (the first with standardized recipes), to the original Joy of Cooking (a club woman's favorite).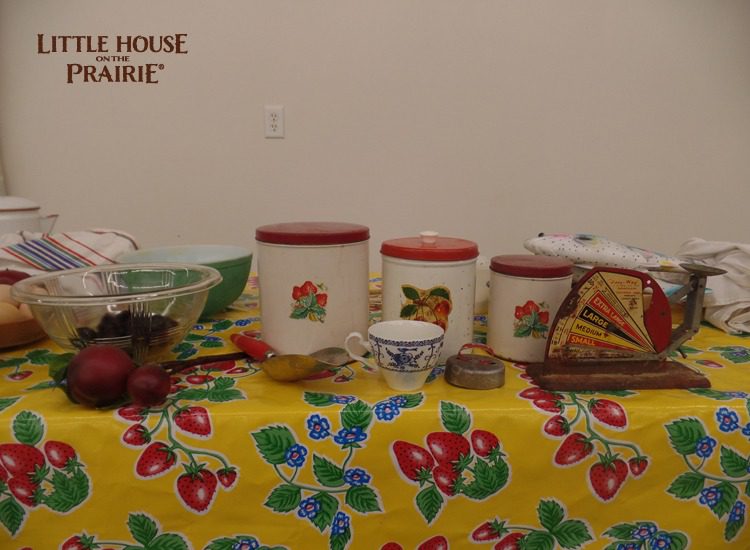 Pioneer Cooking at the Time
"Would you mind writing it down? Said Reverend Stuart. "How much flour, how much milk?"
"Goodness!" said Ma. "I never measure, but I guess I can take a stab at it."
—By the Shores of Silver Lake, Yellow Paperback ed. P. 221
Cooking was very basic for pioneers. They didn't have a lot of different ingredients to use and most things they cooked or baked were variations of a small number of recipes. Unlike today, the pioneers likely didn't know recipes outside of their ethnic traditions and what Ma and Laura cooked was definitely in the Yankee tradition.
While there were written cookbooks available (1st published American cookbook – Amelia Simmons, 1796), most home cooks like Ma cooked more like an art than a science. As she explained to the character of Rev. Stuart in By the Shores of Silver Lake, Ma didn't really follow recipes, she just knew how to make a recipe, what recipes looked like at each stage, and when to add more liquid, shortening, or flour as needed.
Simple recipes included things like
Baked Beans
Bean Soup
Biscuits
Cornbread
Fried Salt Pork and Gravy
Gingerbread
Hardtack
Maple Syrup (see our

 

Maple Sugar Candy

 

recipe)
Onion Ropes
Pepper Rings
Salt Rising Bread
Sourdough Biscuits
Wild Game (squirrel, rabbits, venison, etc.)
Farmwife Cooking Described by Laura Ingalls Wilder
"All the work of the farm centers in the farmer's wife's kitchen. I skim milk, make butter, and cook bran mashes for the chickens and potato pairings for the hogs, in mine."
—Laura Ingalls Wilder, "Whom Will You Marry? The Farmer's Wife Says" McCall's Magazine, June 1919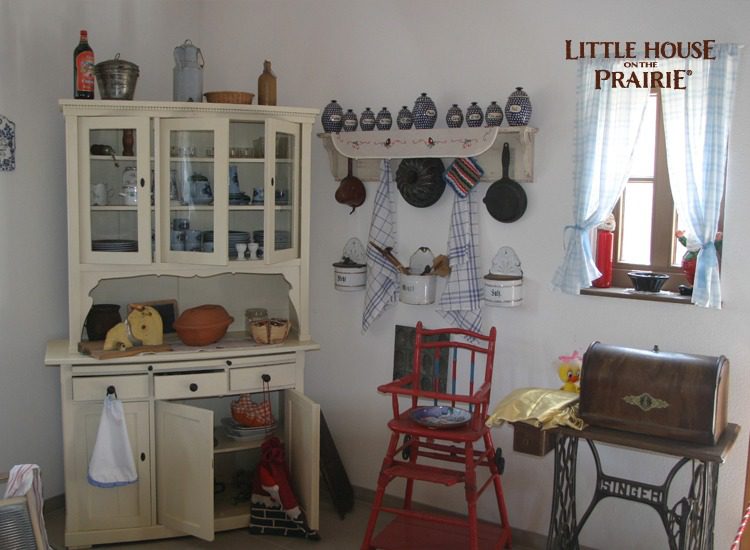 As Laura grew older, her cooking and the scope of her recipes expanded when she first became a farm wife, a partner responsible in managing a farm. She cooked meals for cash money to help achieve their farming goals, belonged to multiple women's clubs and wanted to show off new dishes to her fellow club members.
Her dishes included things like:
Angel Food Cake – Chiffon Cake
Apple Butter
Butting and Tipping Beans
Canning (See our

 

Plum Preserves recipe)
Chicken and Dumplings
Eggs
Fried Chicken
Potato Cakes
Processing Milk
Tree nuts
Historic Foodways
I'm not the only person interested in food history. The field of study is called historic foodways and includes both amateurs and scholars with conferences, food history collections, and reference books. These include hands-on cooks and those who just study and research food and how it impacts everyday people's lives. If asked, many of the hands-on cooks will say their first exposure to historic cooking came from Laura and The Little House Cookbook by Barbara Walker. There is a wide range of historic cooking and baking to explore.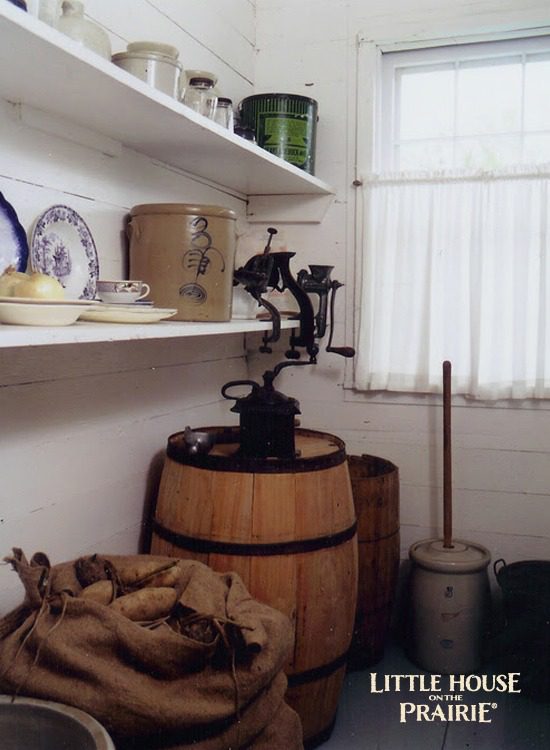 So I hope that you will visit with me again In the Kitchen with Laura and try to bring a little bit of Laura and Ma into your own kitchen. To stay informed of future essays about Laura Ingalls Wilder, be sure to join the newsletter.
Note: Recipes listed are typical of the time periods mentioned and may or may not be specifically listed in the Little House on the Prairie books or positively identified as being cooked or baked by Caroline Ingalls or Laura Ingalls Wilder.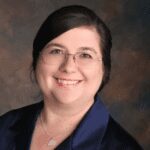 Sarah S. Uthoff is the main force behind Trundlebed Tales striving to bring the History, Mystery, Magic and Imagination of Laura Ingalls Wilder and other greats of children's literature and history to life for a new generation. Uthoff is a nationally-known Laura Ingalls Wilder authority and has presented at five of the Wilder homesites, many conferences and numerous libraries, museums, and events around the Midwest.