The colors in the sky at sunset, the delicate tints of the early spring foliage, the brilliant autumn leaves, the softly colored grasses and lovely flowers – what painter ever equaled their beauties with paint and brush?
—Laura Ingalls Wilder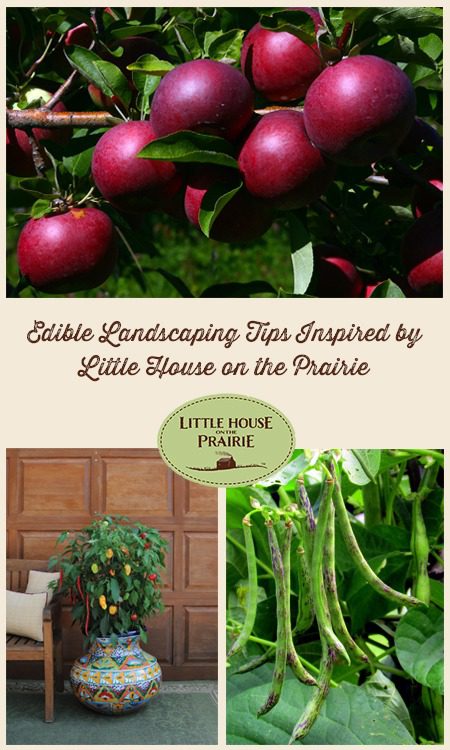 I grew up watching "Little House on the Prairie" each day while my mom prepared lunch, assuming I had finished my math lessons for the day. It was an introduction to a fascinating and foreign way of living so far removed from my big city lifestyle that it captured my imagination. From the television show to the book series, I fell in love with the pioneering lifestyle.
Decades later, as a married adult, my husband and I began the process of learning to be more self-sufficient. About four years ago I wrote the book, Backyard Farming on an Acre (More or Less) and then this year just launched Gardening Like a Ninja: A Guide to Sneaking Delicious Edibles Into Your Landscape. We aren't trying to recreate the lifestyle of the early settlers, but we are trying to be a little more balanced with the ways that our food is produced.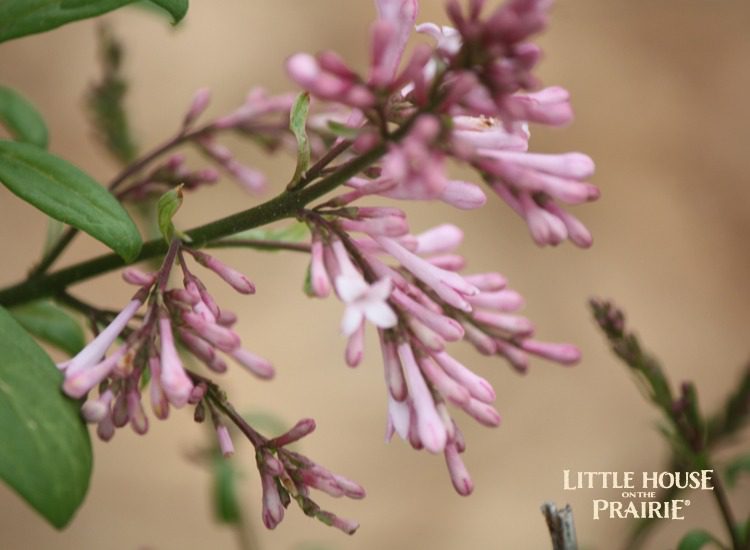 Many of the plants that Laura mentions in her wonderful books are useful edibles. The garden was where pioneers found eighty percent of their food. So how can we apply pioneer garden techniques and materials into our modern landscapes? Here are some of the plants' Ma and Laura grew that are perfect for edible landscaping.
Beans for Unique Vertical Accents
Ma grew beans, and the varieties she grew were probably regional heirloom varieties from seeds she saved each year. Beans can grow well in any garden, providing a delicious harvest in just a few weeks. But for edible landscape appeal, I love some of the beautiful heirloom varieties like this Trionfo Violetto heirloom pole bean, pictured here as part of a front yard vertical accent. The burgundy stems and colorful bean pods add color and interest to the garden.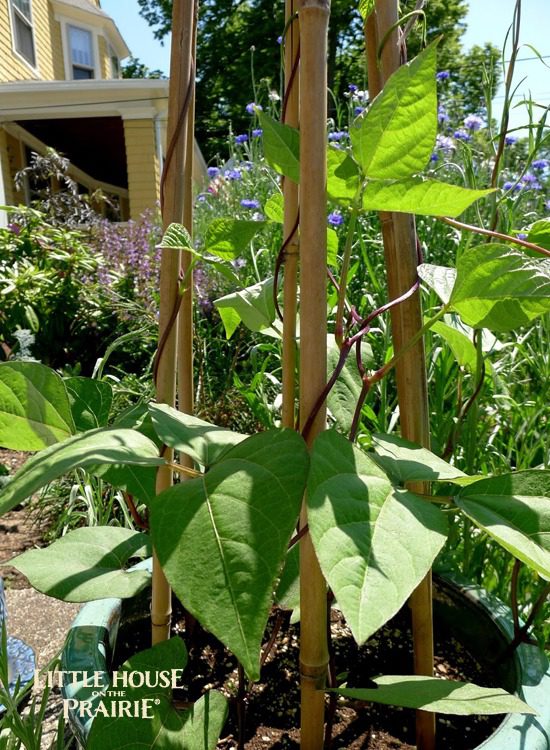 These mottled heirloom beans are called rattlesnake beans, and the variegated coloring on the pods are highly attractive. Grow them up a fence, porch rail, trellis in a container, or so on. Adding those extra vertical dimensions to the garden can improve your landscape design and keep it from being boring and flat.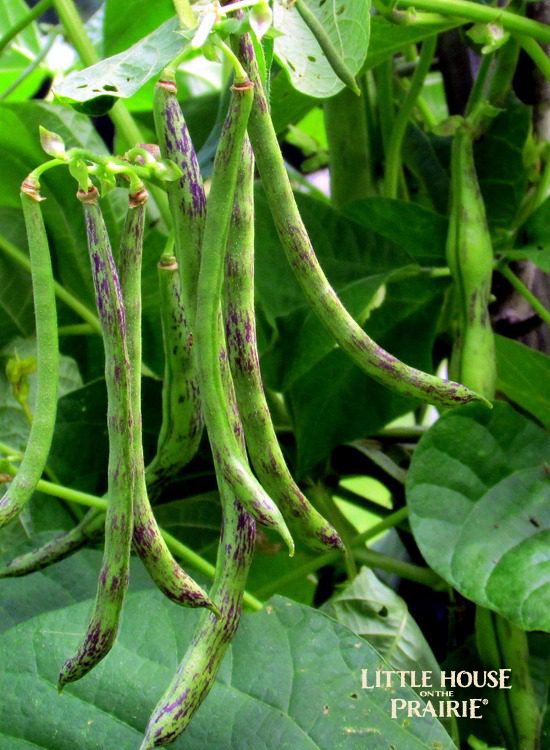 Peppers for Colorful Summer Container Plants
Green peppers were the star of our dried pepper wreath DIY, but peppers are available in a huge variety of colors. Peppers are one of my favorite sun-loving vegetables to add to the landscape. The colorful fruit is so brilliant and glossy, and it adds a pop of color wherever it is planted. Why plant ornamental peppers when so many types of edible peppers are beautiful in containers and raised beds?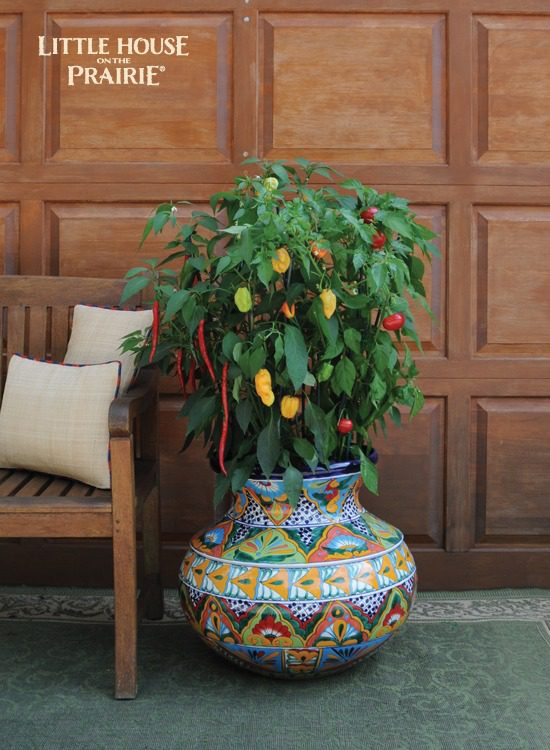 This photo shows a delightful mix of peppers in a gorgeous container. Just be sure to provide plenty of water for this colorful, fast-growing plant. No matter what rules your HOA has for your landscaping requirements, the peppers will meet them with style. And add delicious, fresh vegetables to your family's table.
Sage for Perennial Beauty
Sage is one of my favorite herbs, and something I consider a "must grow" for kitchen herb gardens. The leaves are the part of the plant used for culinary purposes, and those deliciously textured leaves are what will also create such interest in the garden.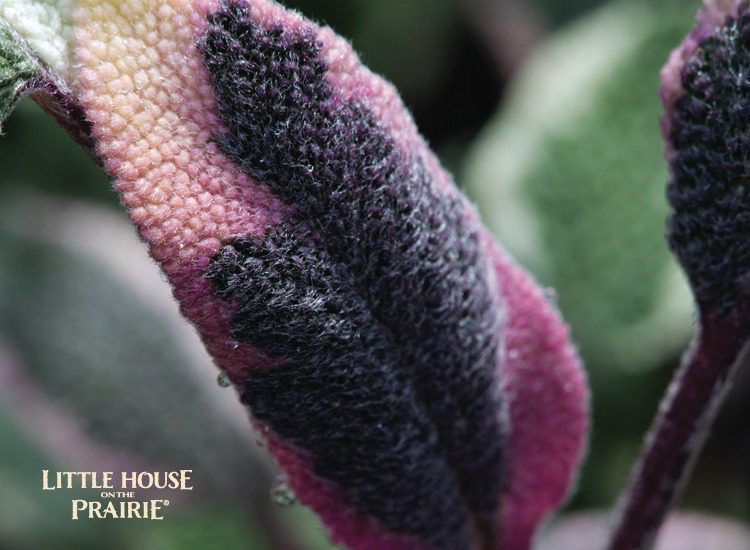 While common sage is simple grey-green foliage, there are lovely variegated sage plants available. The tri-color sage is one of my favorites! The burgundy tones will pick up other colors in the garden. It's perfect for a low-maintenance area of the yard where you want something drought tolerant that can grow well even in poor soil.
Apples for Fruitful Shade Trees
Don't forget to consider trees in your landscape when you are looking at your overall design. And why settle for an ornamental tree that doesn't bear fruit when you can have a shade tree that bears fruit as well. Apples have gorgeous spring flowers, as most fruit trees do, which are typically white or pink.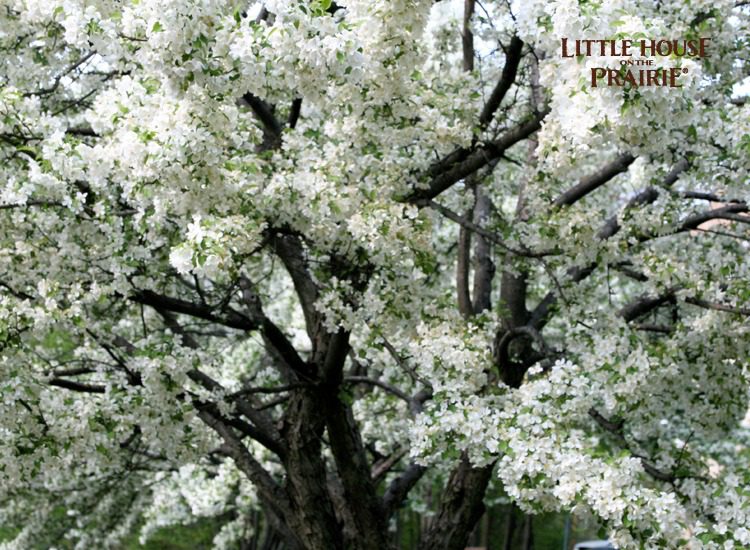 Apples then go on to produce relatively large fruits, typically red, green, yellow, or variations thereof. Laura mentions apples many times in her books, and she and Almanzo planted many apple trees on their property in Missouri. The care for apples depends a lot on your specific region, so I recommend checking with your local county extension office to see which varieties grow best in your area.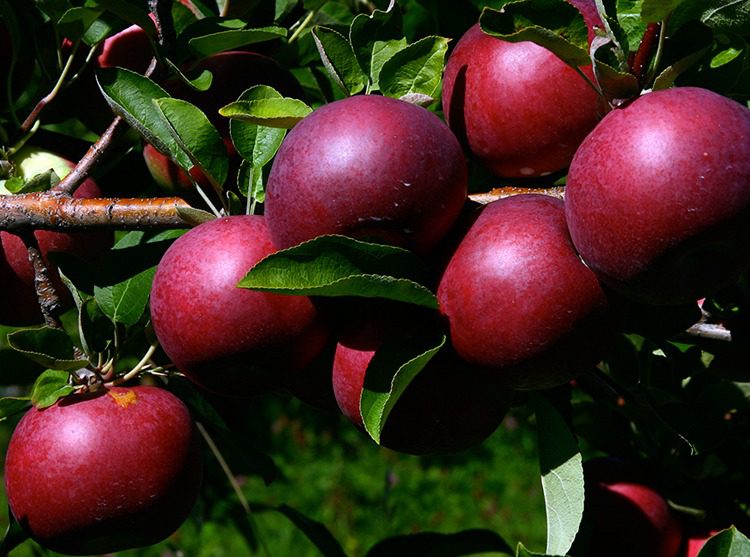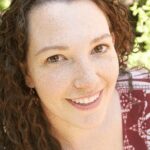 Mother of five living in rural Oklahoma with her husband and children, Angela is the Founder of Untrained Housewife, co-founder of the Homestead Bloggers Network and Organic Gardening expert at About.com. She is the author of Backyard Farming on an Acre (More or Less), as well as several other books, all with the common theme of helping people embrace the journey towards self-sufficiency.