"Laura felt a warmth inside her. It was very small, but it was strong. It was steady, like a tiny light in the dark, and it burned very low but no winds could make it flicker because it would not give up."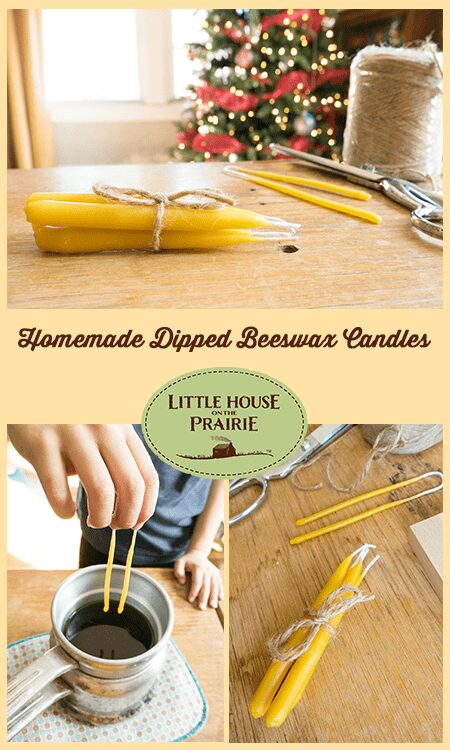 Nothing says "pioneer living" quite like making your own beeswax candles. If you've never made them before, dipped beeswax candles are surprisingly easy to make, but do require a bit of planning. You're going to need a metal container, in which to melt the beeswax, that is as long as you want your candles to be. I made small ones for the purpose of this tutorial, and my children's attention span, but you can make the 10″ standard taper length if you desire.
If you don't have a double boiler large enough for this project, it is no problem. Just place your melting tin in a larger pot with about 1″ of water set to simmer.
Since you will be working with hot wax, I highly suggest making these candles only with older children. You could also involve younger children by having them measure out the beeswax pellets or having them pass you the dry wicks to be dipped. I promise you, they'll be so amazed, watching the entire process unfold before their eyes!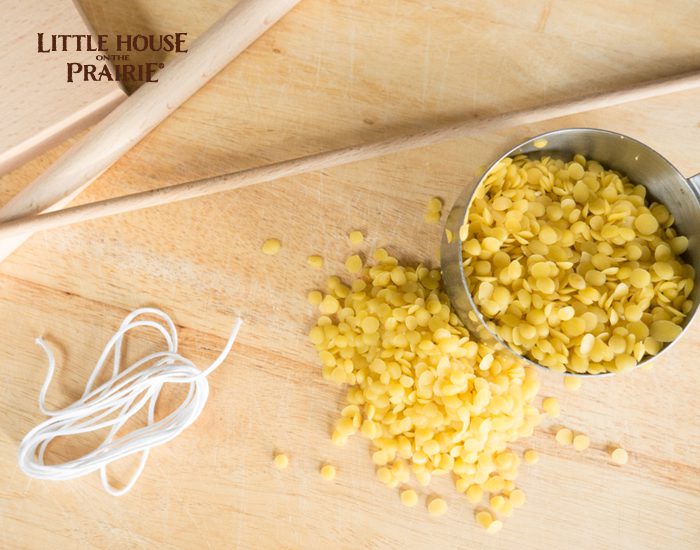 Materials to Make Hand-Dipped Candles with Beeswax
Making Old-Fashioned Hand-Dipped Beeswax Candles
Step 1. Use a double boiler to melt beeswax pellets. Once all the wax has melted thoroughly, you can remove it from the heat source for a good amount of time while you dip the candles. Just reheat when the surface begins to harden.
Step 2. Depending on the length of candles you want to make, double up on the wick and begin dipping in the wax. You can either use a nut or bolt to weigh down the wick or use your hands to straighten the wick manually after the first few dips.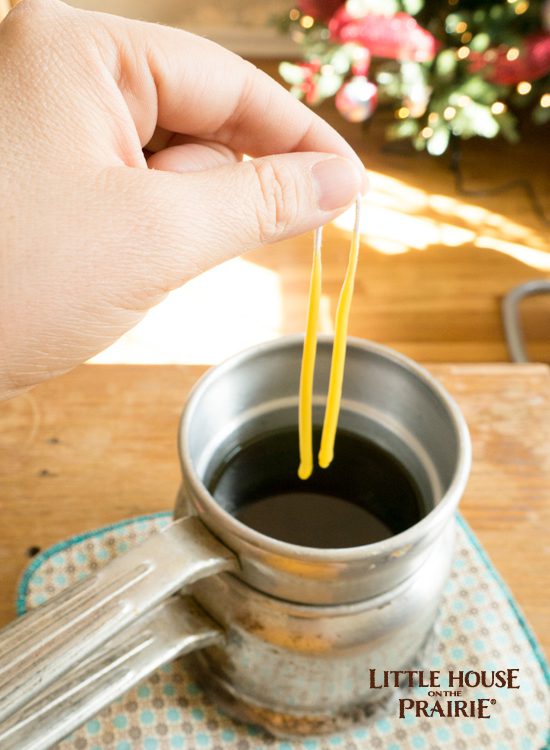 Step 3. Remove from wax and allow to harden before dipping again. You're going to want to make sure not to leave the candle in the hot wax too long or it'll begin to melt. Also, take caution when dipping two candles at once so that they don't touch each other and melt together.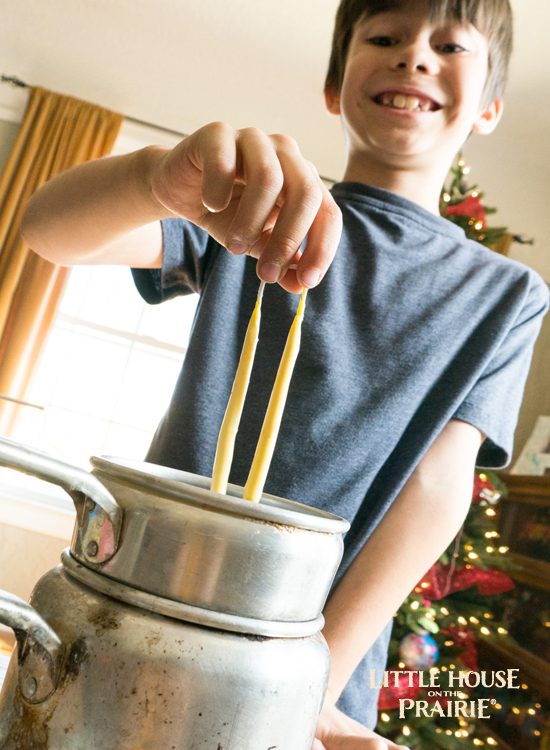 Step 4. Since my candles were so little and we were only making a few, we just waited the few seconds in between dips, but you can dip them in a large pail full of water if you want to speed up the process. Also, if you plan to make full-length candles that take longer to harden, you may want to create some sort of drying rack. This will help speed up the process since you can leave some hardening while you dip new ones.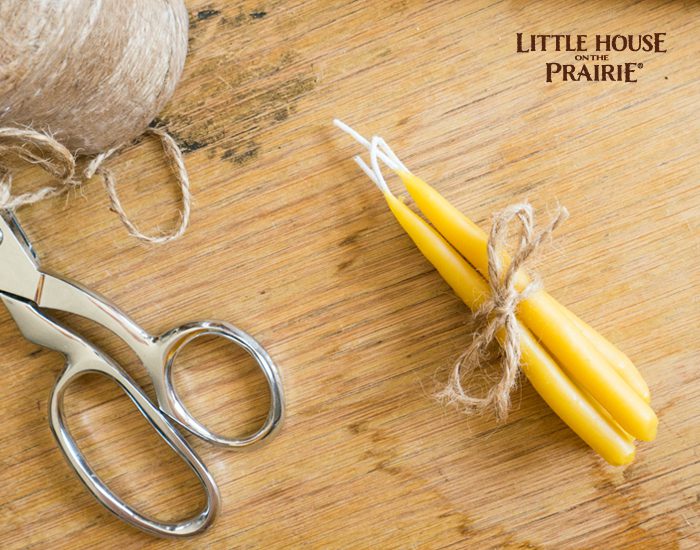 Step 5. Continue dipping until you are happy with both the length and width of your tapers.
Once they harden, you can tie a group of dipped beeswax candles together for the perfect handmade gift.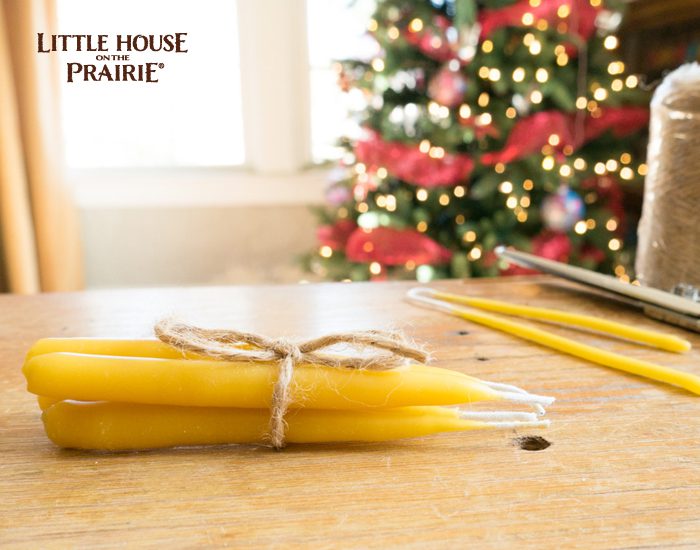 Hope you enjoy making these! Be sure to subscribe to our newsletter for future DIY and gift ideas.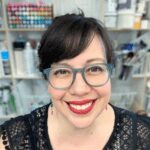 Vanessa Brady is the mother of two little boys and is an unabashed craft junkie. She is passionate about sewing, crafting, her children, and business. Find her original crafts at Tried and True blog.