Then they plunged their hands into the stockings again. And they pulled out two long, long, sticks of candy. It was peppermint candy, striped red and white. They looked and looked at the beautiful candy, and Laura licked her stick, just one lick.
—Little House on the Prairie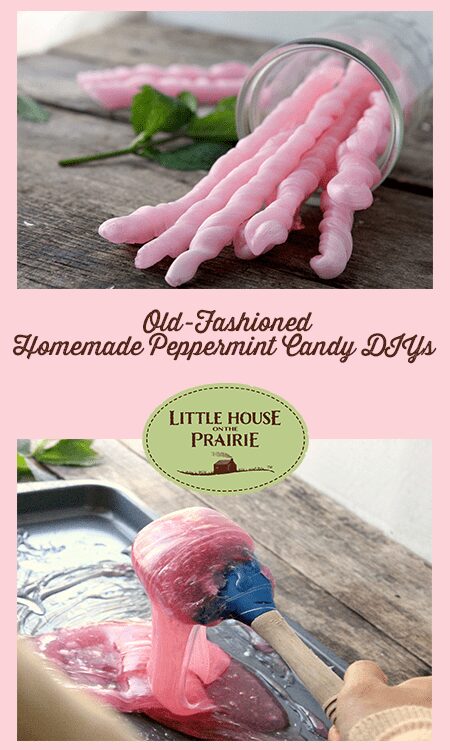 While the peppermint sticks that Mr. Edwards brought to Mary and Laura (on behalf of Santa Claus, of course) came from a store, you can actually make your own at home fairly easily. These are really fun to make for a holiday gathering, and with adult supervision kids can enjoy shaping their own candy sticks. Help your children capture the simple traditions and joy of Christmas with this delicious recipe for a holiday to remember. This recipe is adapted from a pulled-candy recipe with an old-fashioned holiday twist.
Pair this with a selection of our other holiday-themed DIYs for fun-filled days of making memories that your family will cherish for a lifetime.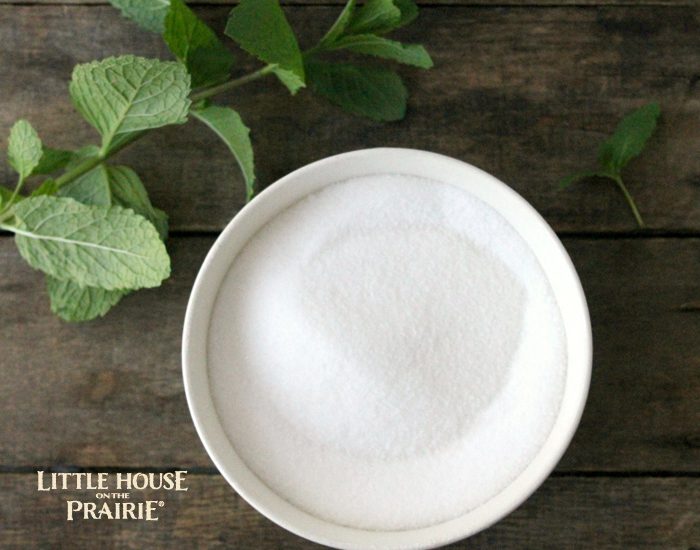 Ingredients to Make Your Own Peppermint Sticks
1 1/2 cups light corn syrup
1 cup water
2 cups pure cane sugar
1 1/2 teaspoons

 

peppermint extract
3 drops red food coloring (more or less depending on what color you want them to be)
You will also need a

 

candy thermometer
How to Make Your Own Peppermint Sticks
Step One – Grease a large baking sheet and set aside.
Step Two – In a medium saucepan over medium heat, combine the light corn syrup, water, and sugar and stir. Heat until the sugar is completely dissolved, stirring occasionally.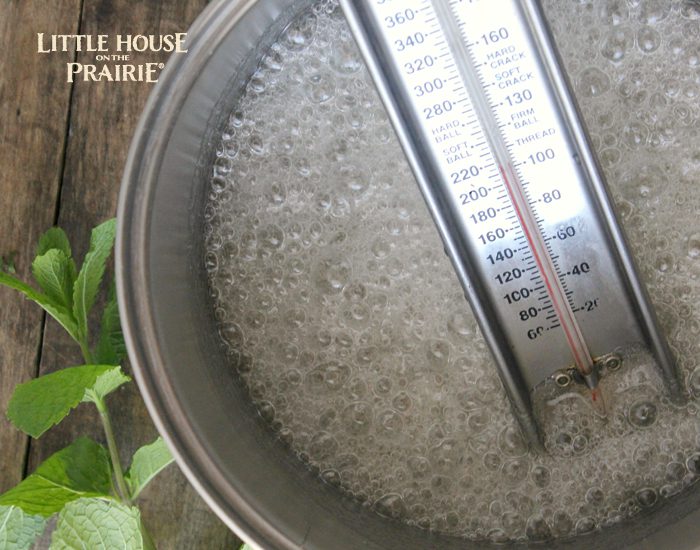 Step Three – Once the sugar is dissolved, increase to medium-high heat and place a candy thermometer in the pan. DO NOT STIR. Keep a close eye on the candy mixture, bringing it to 260° F (hard ball stage) for a peppermint stick that's not glassy in texture, or bringing it to 270° F (soft crack stage) for a peppermint stick that is harder once cooled. This will take around 10 minutes. I found that the hard ball stage is easier to work with when it comes time to pull the candy. (Hard ball vs soft crack refers to the final texture based on sugar concentration due to temperature. See the sugar stage chart if you want the science behind it.)
Step Four – Working quickly, remove the pan from the heat and stir in the peppermint extract and food coloring. Pour the mixture onto the prepared baking sheet.
Step Five – Let the candy sit for 30 seconds to a minute, or until the top layer has developed a "skin." Using a silicone spatula, start folding the edges of the candy into the center, pulling from all sides. This will help the candy cool faster and start the stretching process. After about 5-8 minutes, the candy will become difficult to move with the spatula. At this point you can begin pulling and stretching the candy with your hands (wearing gloves because the candy will still be VERY hot).
Pull the candy and fold it in half back into itself. Repeat this step a few times.
Step Six – Start pulling gumball-size pieces of candy from the mass and pull to desired thickness. Twist the peppermint sticks, moving your hands in opposite directions to create a swirled stick. Repeat until all of the candy is used up. Work quickly because at this point the candy will harden very fast and it will become difficult to separate pieces from the mass.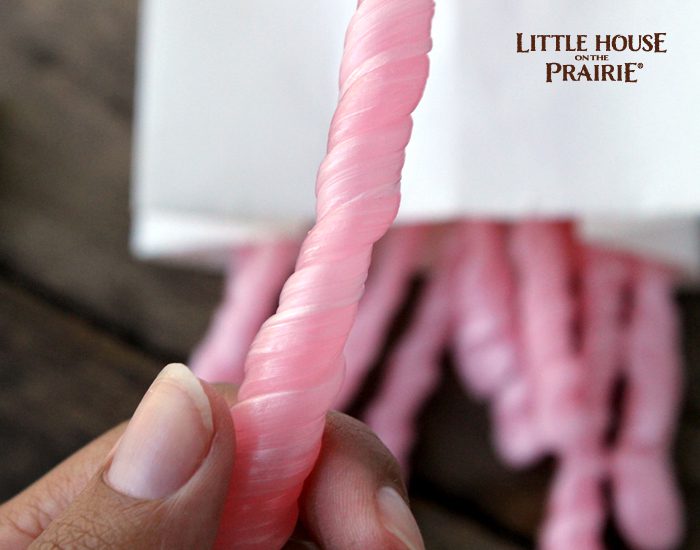 Step Seven – Lay the twisted peppermint sticks on a tray or baking sheet lined with parchment paper until fully cooled, giving each stick a little space to ensure that they don't stick together. Store in an airtight bag or container for 2-3 months.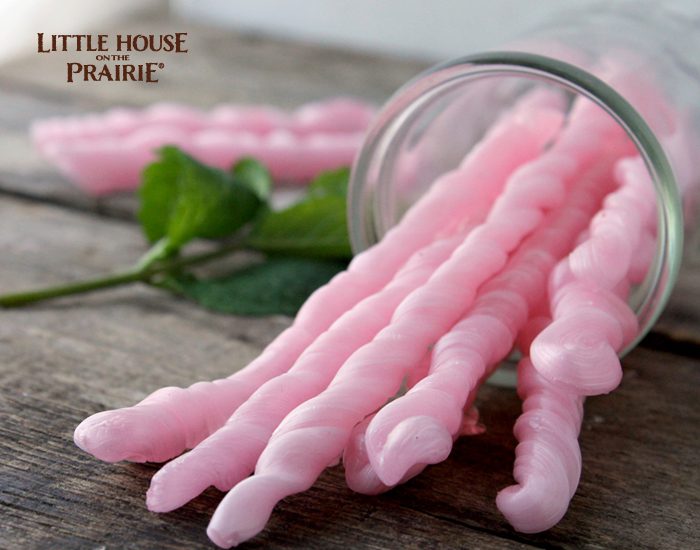 These would make great treats for a family gathering or holiday party or even a lovely homemade gift idea.
Please leave us a comment below and let us know how it turns out, and be sure to subscribe to the newsletter for more Little House on the Prairie-inspired recipes!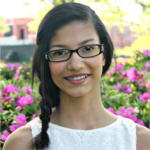 Writer of the food blog, Natural Chow, Margaret Anne is a green-thumbed Christian striving to live a healthy lifestyle and teach others about eating and living naturally. She understands the importance of inexpensive meals, family time, health, having fun, and making foods that are good for your body. See her contributions to Little House on the Prairie below.