Laura did not need to be called next morning. She was up at dawn, and all day she helped Ma bake and stew and boil the good things for next day's Christmas dinner. Early that morning Ma added water and flour to the bread sponge and set it to rise again. Laura and Carrie picked over the cranberries and washed them. Ma stewed them with sugar until they were a mass of crimson jelly.
—The Long Winter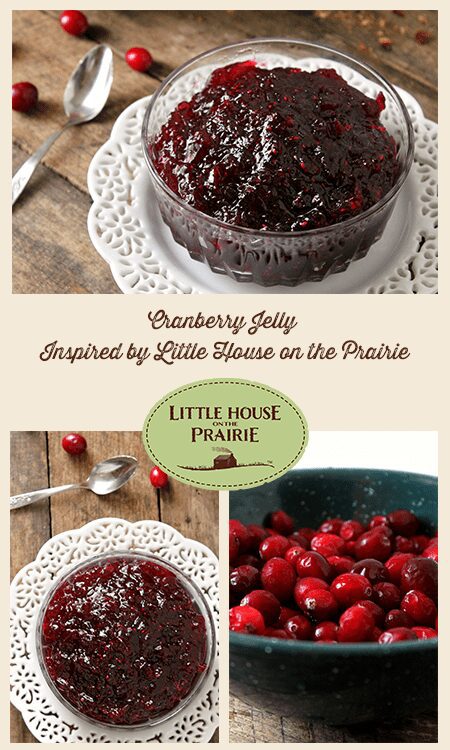 Wisconsin, the state where Laura was born, had cranberries growing wild. Native Americans and early settlers alike would forage for wild cranberries, but it wasn't long before they were being cultivated in many areas of the United States. They were especially prized for their natural jelling ability – no need for commercial gelatin to create a pleasing jelly texture! This recipe for old-fashioned cranberry jelly is probably similar to the way Laura and Ma made their Christmas cranberry jelly.
While Laura's Thanksgiving dinners probably weren't the same as the traditional meals we enjoy today, cranberry jelly is a dish they would have had when the berries were in season. Make your own today!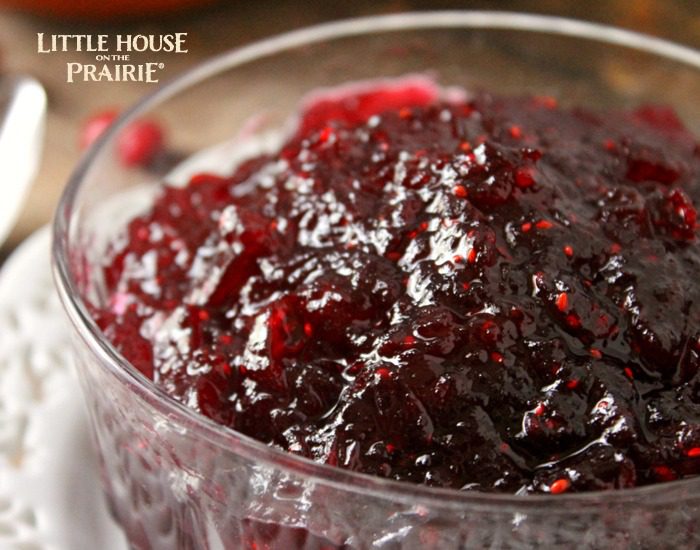 How to Make Old-Fashioned Cranberry Jelly
Step 1. Wash the fresh cranberries and get rid of any bad ones. This is fun – if a cranberry seems to be bad try dropping it on the counter. If it doesn't bounce, it isn't a good berry. You want fresh, bouncy berries!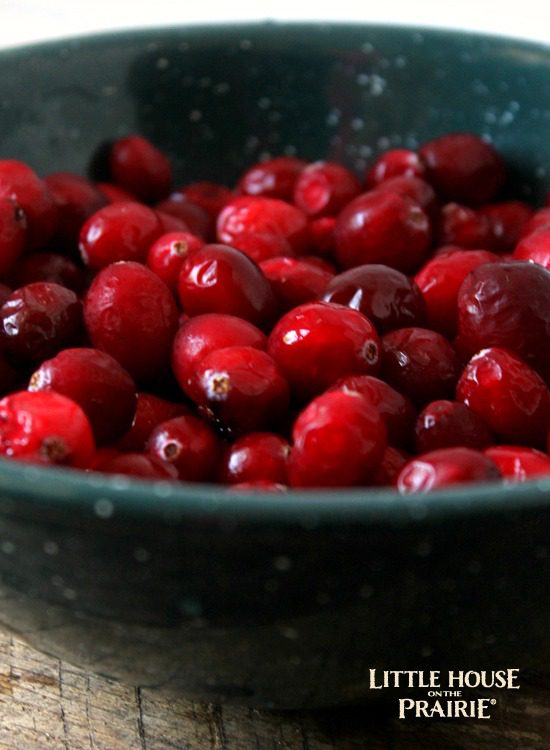 Step 2. In a small saucepan over high heat, combine the granulated sugar and 1 cup of water and bring to a boil.
Step 3. Add in the cranberries and reduce the heat to medium. Simmer for about 15 minutes, stirring frequently, and crushing the cranberries as it cooks.
Step 4. Pour into a jelly mold or a small glass bowl. Place in the refrigerator until it sets.
Step 5. Place a plate over the top of the bowl or mold and then carefully invert to release the jelly.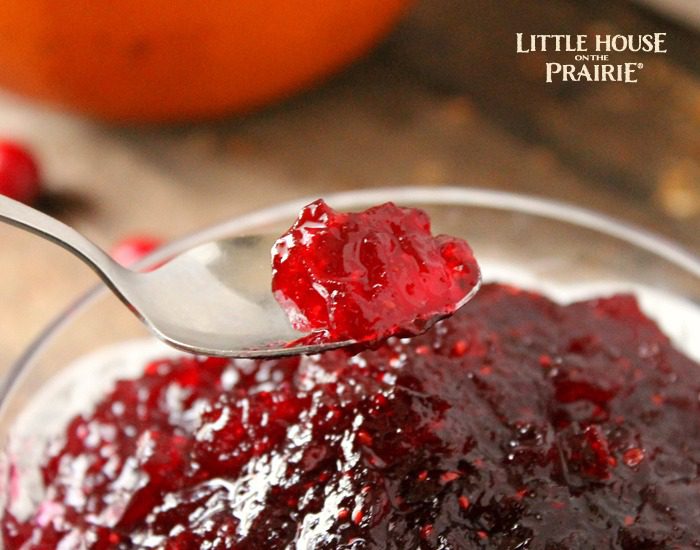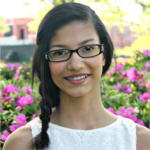 Writer of the food blog, Natural Chow, Margaret Anne is a green-thumbed Christian striving to live a healthy lifestyle and teach others about eating and living naturally. She understands the importance of inexpensive meals, family time, health, having fun, and making foods that are good for your body. See her contributions to Little House on the Prairie below.