I am beginning to learn that it is the sweet simple things of life which are the real
ones after all.
—Laura Ingalls Wilder
When I think about the simple things in life, I picture lazy days spent in the sunshine, and summer picnics with my family. An old-fashioned picnic is a perfect time to gather with loved ones, enjoy delicious food, and engage in some outdoor play.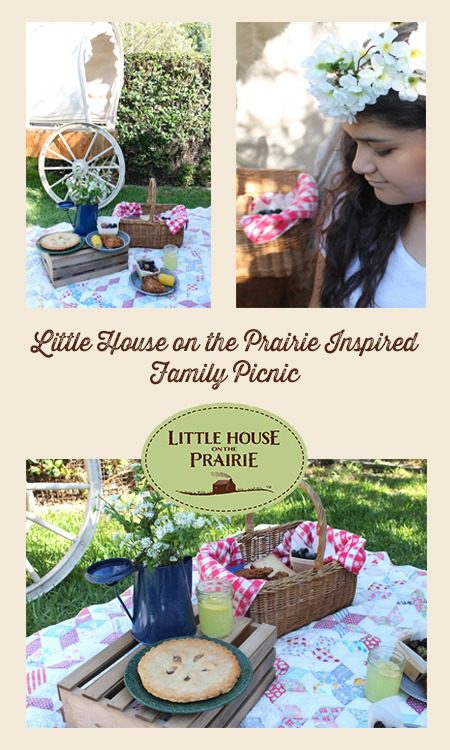 Little House on the Prairie shows us the value of family time, whether it be during work or play. The Ingalls family made time to eat their meals together and enjoy in each other's company. I can picture the Ingalls family preparing for their afternoon picnic as Pa unpacks the covered wagon, Ma lays out a beautiful quilt on the grass, and the girls decide on a game to play together.
Before our summer comes to a close, I wanted to put together my own old-fashioned, Little House on the Prairie inspired picnic. I gathered an old quilt, just as I pictured Ma would do. I prepared fried chicken, apple pie, bread, and packed up fresh strawberries, blueberries, and blackberries. And I couldn't forget the lemonade! We have several fruit trees on our lot, and a lemon tree is one of them. If you need a tasty lemonade recipe, try this refreshing, traditional Little House lemonade.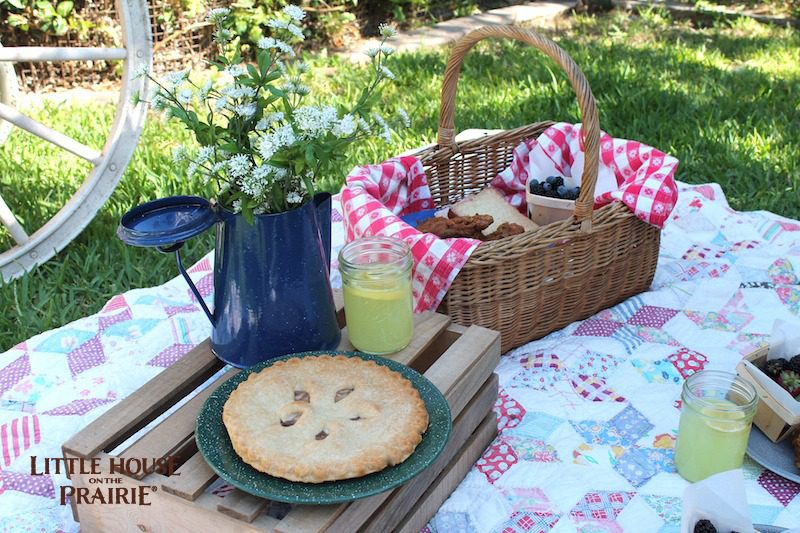 Laura and her sisters loved decorating with beautiful flowers, so I found an old coffee pot and filled it with some wildflowers I collected. Flower hair wreaths were one of my favorite crafts to make when I was a child and are perfect for a picnic as well. They're fun to put together and look so pretty in your hair once they're finished. Here are some tips on how you can create your own prairie flower crown!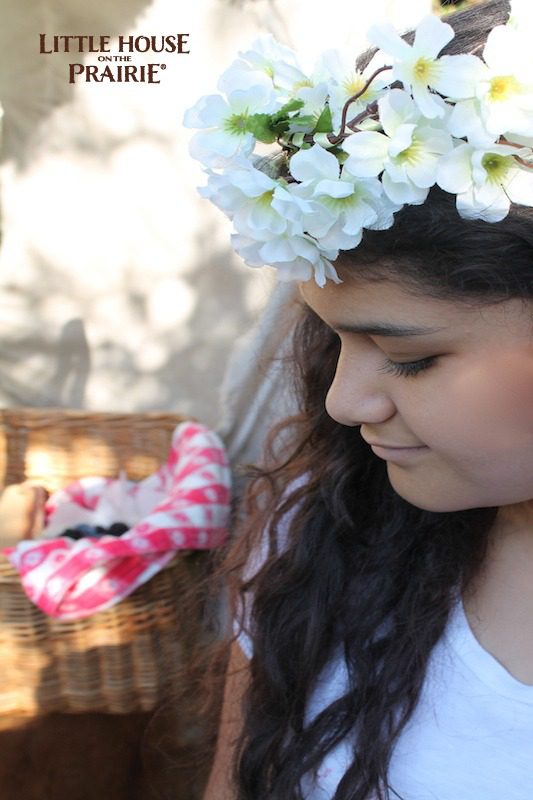 After enjoying delicious food, some laughs, and nice conversation, you might talk Pa into playing his fiddle while Ma gets her apple pie out for dessert. Then you might just lie on the quilt, look up at the clouds as they pass by, and doze off in the warm sun just as Laura did.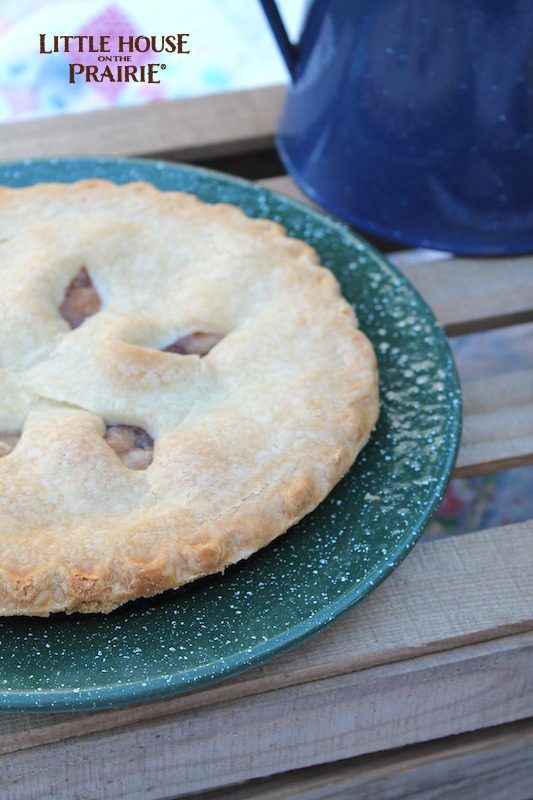 Once you get your second wind, remember to take some time to play! Any fun game that includes a little friendly competition is always a great choice. There are many pioneer-era games you can play, or try following my easy tutorial on how to make your own embroidery hoop toss game.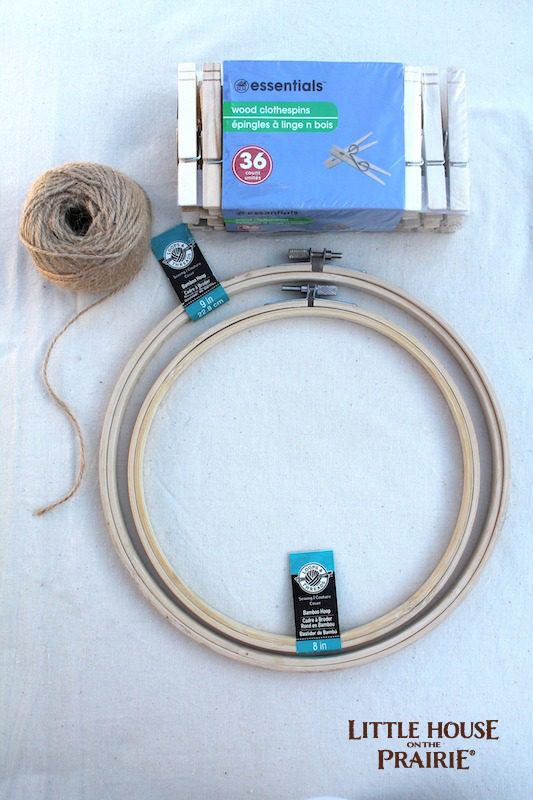 EMBROIDERY HOOP TOSS GAME
3-4 wooden embroidery hoops (in various sizes)
Scissors
Twine
Clothespins (or any small object, to toss through the hoops)
EMBROIDERY HOOP TOSS INSTRUCTIONS
This game was simple to put together and my children enjoyed playing with the hoops and clothespins for a long time.
Take your hoops, ranging in different sizes, and tie some twine to the tops of your hoops. It's best to cut your twine in various lengths, so that it adds a bit more variation to your game.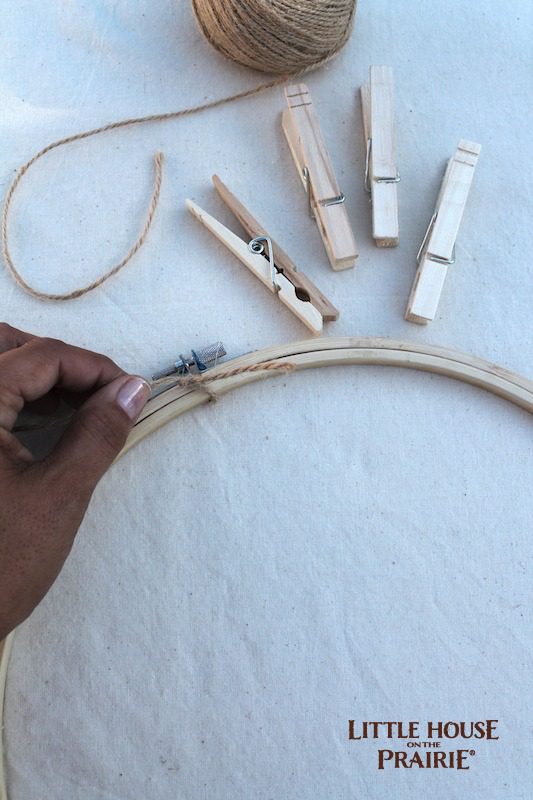 Once the twine is tied on all your hoops, find tree branches of different heights, and attach your hoops to them.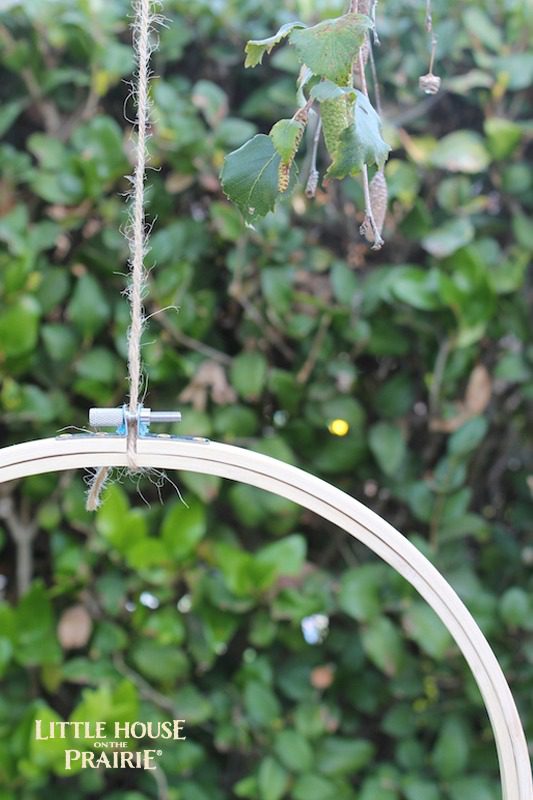 Hand out clothespins to the players or decorate them first! You may want to paint them or add buttons to them so that the different players can keep better track of their clothespins.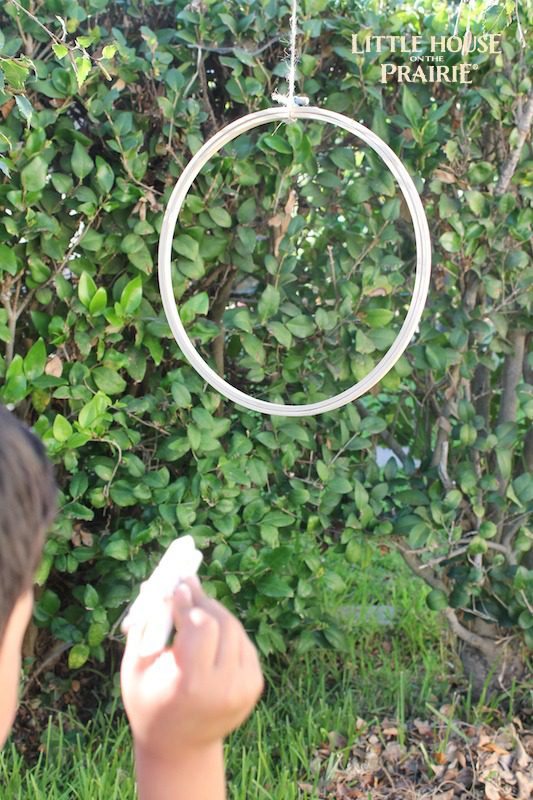 Now you are ready to play. Have the players stand in line, and take turns throwing the clothespins through the hoops. Whoever gets all the clothespins inside the hoops, wins!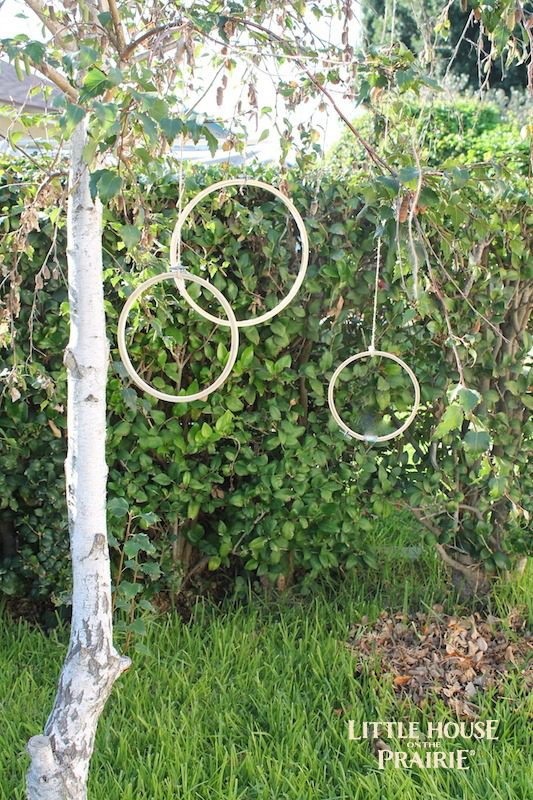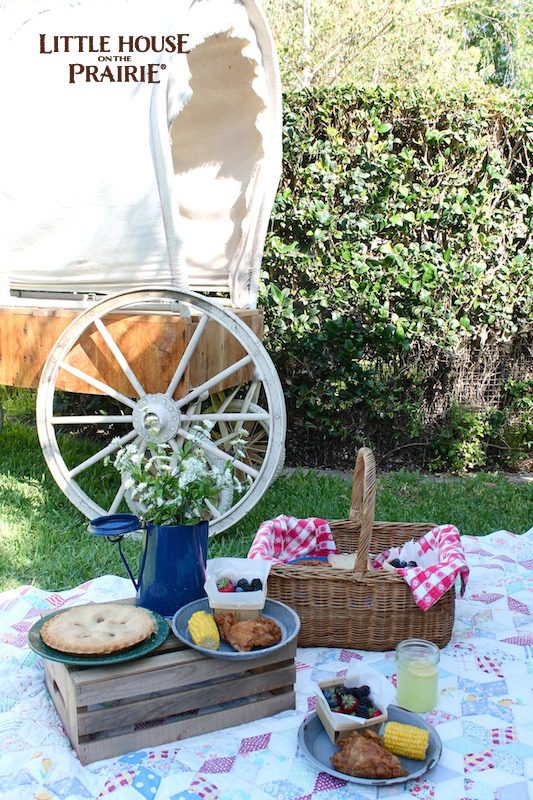 What will you pack for your Little House on the Prairie picnic and where will you go? Be sure to subscribe to the free Prairie Newsletter for the latest family fun activities.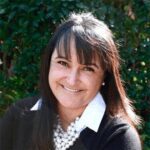 Laura Aguirre is a wife and busy mother of four. She's a party stylist, blogger, and the creative force behind LAURA'S little PARTY. Her website shares, and creates budget-friendly party inspiration, fun celebrations, DIY projects, and an occasional recipe. When she isn't styling parties, painting, or refurbishing old furniture, you can find her at Disneyland with her family!