Many books are popular resources for readers interested in activities associated with Laura Ingalls Wilder and Little House on the Prairie. Here is a brief overview of Prairie Quilts: Projects for the Home Inspired by the Life and Times of Laura Ingalls Wilder.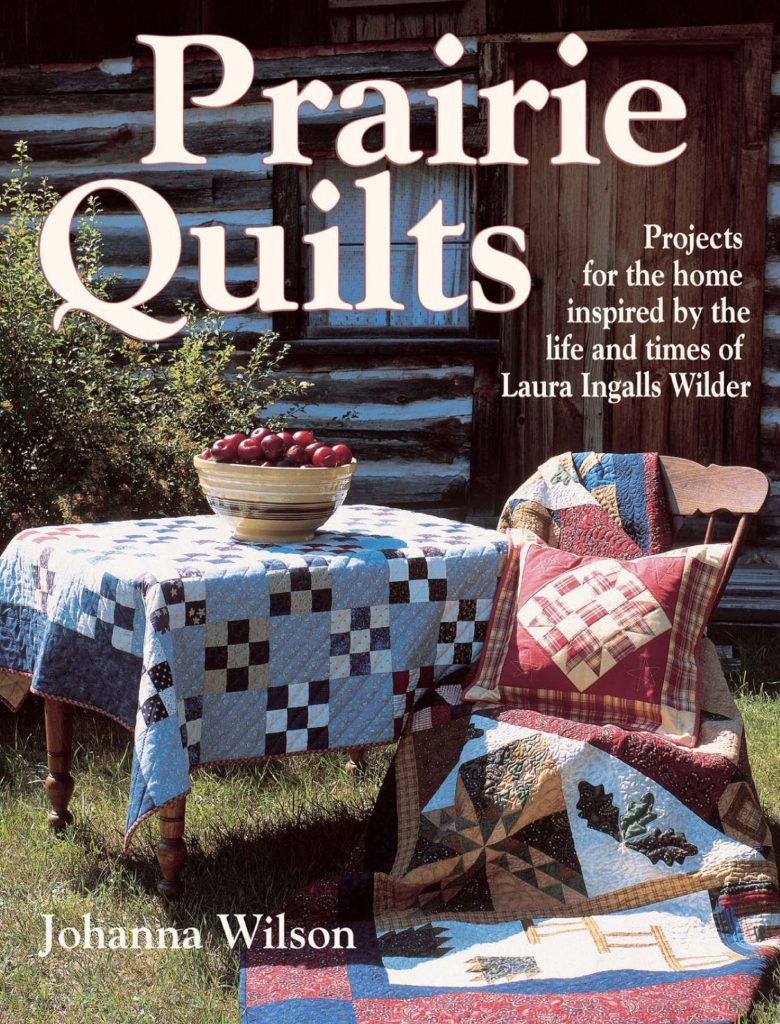 Author: Johanna Wilson
Publisher: Krause Publications (July 25, 2004)
Synopsis:
Inspired by the beloved stories of Laura Ingalls Wilder, Prairie Quilts & Decor provides a variety of quilt patterns and stitching projects reminiscent of pioneer life as it was experienced on the Midwestern frontier in the 1800's. Expertly guided by author Johanna Wilson, enthusiasts can now preserve the tales of a lost era in American history by sharing with the generations the experience of quilting as remembered on the television series Little House on the Prairie.
From the Goose in the Pond wall hanging to the Memories of Laura quilt, and from the Single Wedding Ring pillow to the Pinwheel baby quilt, the more than 20 projects in this book capture a lasting picture of pioneer life. Clear instructions and detailed diagrams enable a fulfilling creative experience for both the novice and experienced!
About the Author: Johanna Wilson
Johanna Wilson began quilting in 1984 during a winter storm on the Minnesota prairie. Housebound, she picked up an old quilt top that a friend had passed on to her, and the rest is quilting history. Through the years, Johanna has created projects for numerous patterns and books, designed fabrics, and taught all over the country. Teaching is one of her great loves, and she delights in hearing that her students are passing on their love of quilting to others. For six years, Johanna hosted an annual quilt retreat in Minnesota that drew quilters from all over the United States and Canada. Beginning and expert quilters alike completed a sampler quilt and shared their love of quilting. The group continues to meet each summer, now hosted by one of Johanna's former students. A frequent contributor to The Quilter and Fabric Trends magazines, Garden Medley Quilts was Johanna's first book published by All American Crafts.
Pick up your own copy of Prairie Quilts: Projects for the Home Inspired by the Life and Times of Laura Ingalls Wilder here.
Check out our Recommended Reading for Adults and Recommended Reading for Children & Young Adults for more great books.