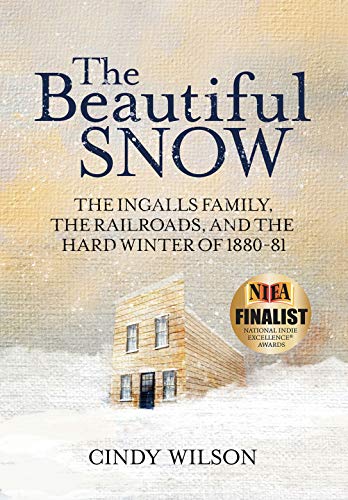 Author: Cindy Wilson
Publisher: Beaver's Pond Press (February 7, 2020)
Synopsis:
The Long Winter is one of the most memorable novels in Laura Ingalls Wilder's Little House series. It beautifully details the dramatic events of The Hard Winter of 1880-81, a harrowing time with months of never-ending blizzards leading to railroad blockades that all but cut off fledgling communities. But what really happened that winter? Lively and rewarding, The Beautiful Snow is a new look at The Hard Winter.
Pulling from nearly three thousand regional newspaper articles, The Beautiful Snow weaves the historical record around and through Wilder's fictionalized account. From the tireless efforts to dig out the railroad blockades, to lavish oyster parties, to carefully spun boosterism, The Hard Winter comes to life with extraordinary tales of survival, resilience, and defiance that add rich context to Wilder's beloved novel.
About the Author: Cindy Wilson
Cindy Wilson fell in love with the Little House books in third grade, when she selected On the Banks of Plum Creek from the library. The series captivated her then and has ever since, with The Long Winter still being her favorite.
An American studies major at the University of Minnesota and a charter member of the Laura Ingalls Wilder Legacy and Research Association, Cindy is passionate about history and enchanted by the prairie landscape. When not meticulously poring over newspaper archives, she enjoys traveling, delving into architecture, creating art quilts, reading, hiking, biking, gardening, or going out to watch storms as a trained weather spotter for the National Weather Service. She especially treasures time with her daughter, Laura, who at any given moment is living in some remote corner of the globe, exploring other cultures and histories.
While Cindy's soul is most refreshed in South Dakota, she lives in southern Minnesota. And while she spent two years immersed in the Hard Winter of 1880-81, her ideal day is actually eighty degrees with a smidge of humidity.
Pick up your own copy of The Beautiful Snow: The Ingalls Family, The Railroads, and the Hard Winter of 1880-81 here.
Check out our Recommended Reading for Adults and Recommended Reading for Children & Young Adults for more great books and be sure to subscribe to our newsletter for information and recommendations about interesting reading and activities.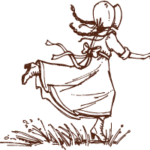 The editors of the Little House on the Prairie® website are pleased to bring you interesting articles, interviews, fan features, videos, and much more.