As a four-year-old, I spent hours in front of the TV mesmerized as I watched "Little House on the Prairie," my favorite show. My twin sister, Brenda, and I would giggle and point every time Baby Grace came on the screen. It was thrilling to see ourselves on television. I grew up thinking we were the luckiest twins in the world.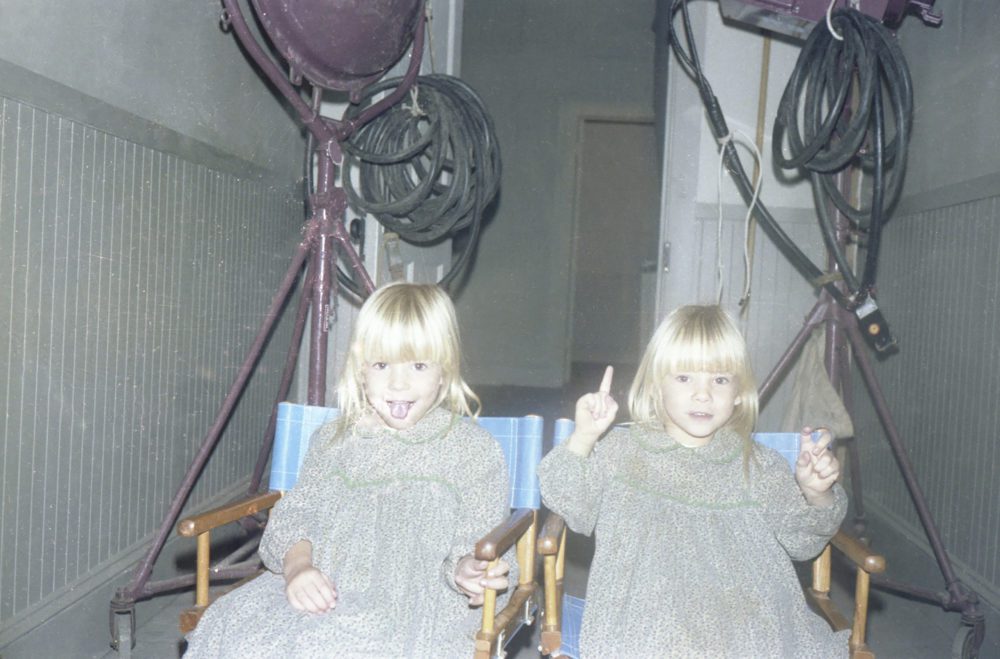 Wendi Lou Lee as Baby Grace, Season 7 Episode 19 – Blind Justice
Our stint of stardom ended when Charles and Caroline Ingalls moved away from Walnut Grove, taking Baby Grace with them. The show continued with Laura and Almanzo's family taking center stage.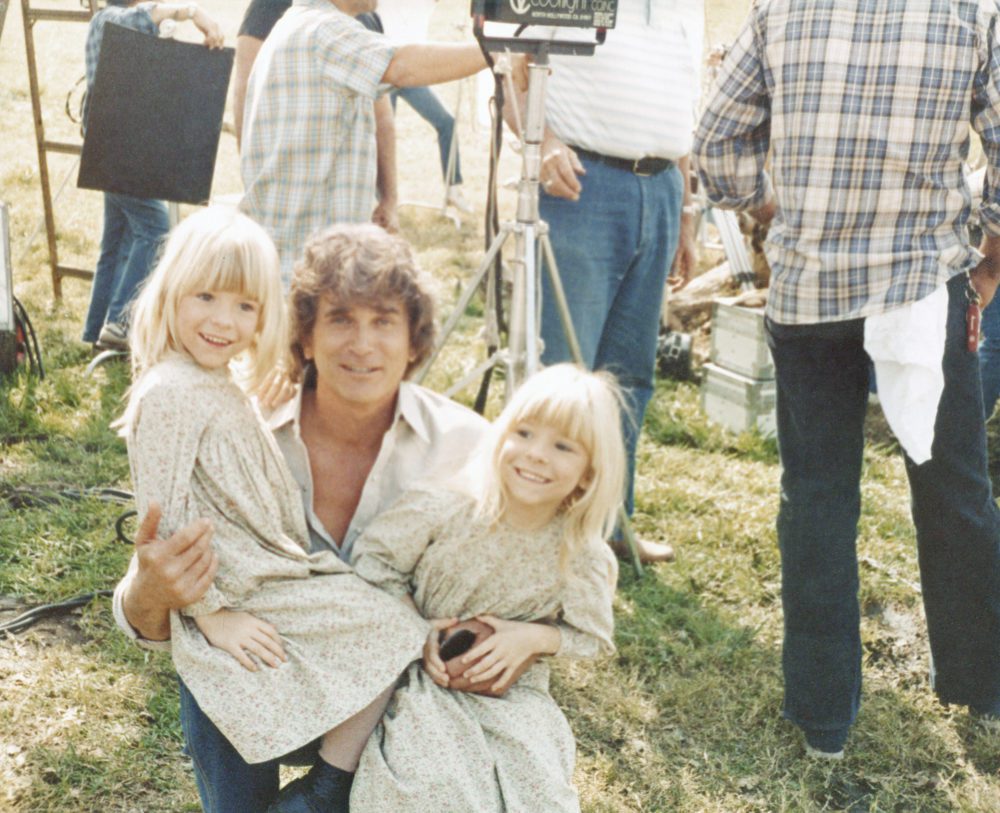 Not sure we were done with Hollywood, we auditioned with McDonald's but ended up landing our first and last commercial for a bank.  It didn't take long for my mother to realize how different this acting environment would be; not all directors and producers were as fun-loving and patient as Michael Landon and Kent McCray. Our TV family loved us as real families do—no other job in Hollywood could compare.
My sister and I left acting and went on to kindergarten, the best parenting decision my mom ever made. Leaving Hollywood allowed us to live ordinary, full lives. The only drawback was that we lost contact with our Little House family, but time would return that gift to us.
Almost twenty-five years later, nervous and elephant-sized pregnant with my first child, I saw my Little House family once again for a reunion at the Hollywood Race Track. The cast couldn't believe their eyes. How could Baby Grace be having a baby? And I couldn't believe mine. These people opened their arms to us, as warm and welcoming as I remembered them—like a real family.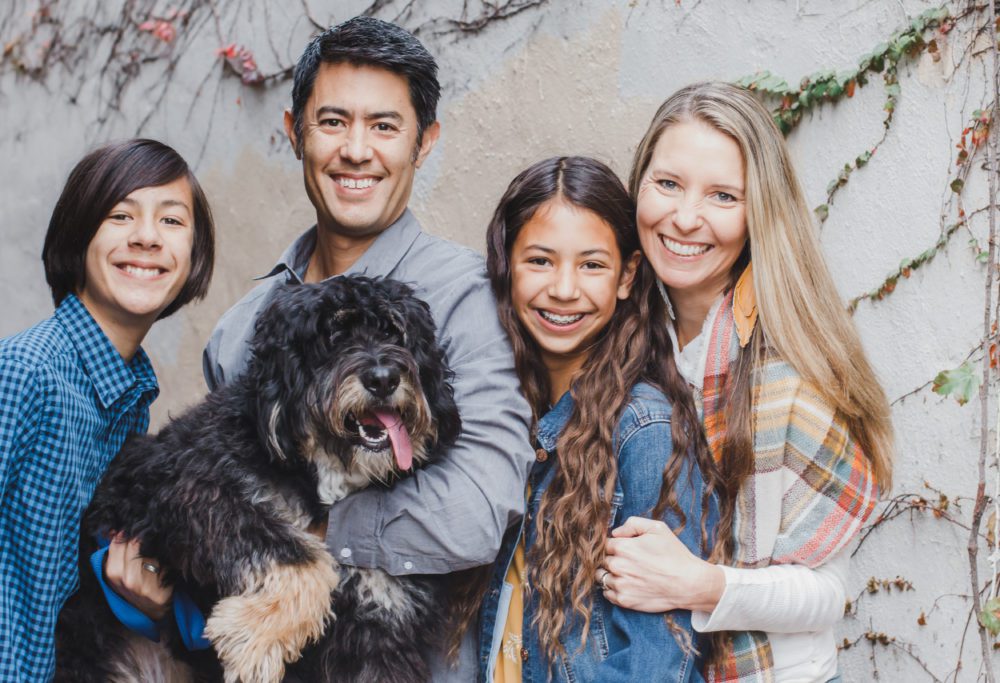 My sister and I started traveling to Little House events with the cast. I'll never forget signing my first autograph. I was amazed that people remembered me. Being a Little House star again, even for just the weekend, was unbelievable. I'd return home and tell my family all about my exciting adventures in places like Tombstone, Arizona; Beatrice, Nebraska; and Keystone, South Dakota.
My two children knew all about "Little House on the Prairie"; we had read the books, but they had never seen the show. With both of them finally in school, we started watching Little House together, beginning with season one—laughing as Laura, Mary, and Carrie run down the hill in the opening credits.
As my family watched, the lessons woven into every episode surprised me. I found myself quoting lines from Caroline and Charles to remind my children to be honest and kind. Laura's stories encouraged me to control my temper, forgive my enemies, and admit when I was wrong. There was so much to learn from that hour of television, for me and for my family.
Charles and Caroline had their share of hard times, and our family could relate. In 2015, I began to experience excruciating headaches and confusion. Shortly after, I was diagnosed with a brain tumor. To keep my family and friends updated on my health, I started a blog. Sharing a story each day allowed me to gaze into my heart. Writing what I saw meant I had to become vulnerable, transparent. I'd never done anything so brave before, but knowing my future was uncertain, I felt free to be myself and free to tell my stories. Like Laura Ingalls Wilder.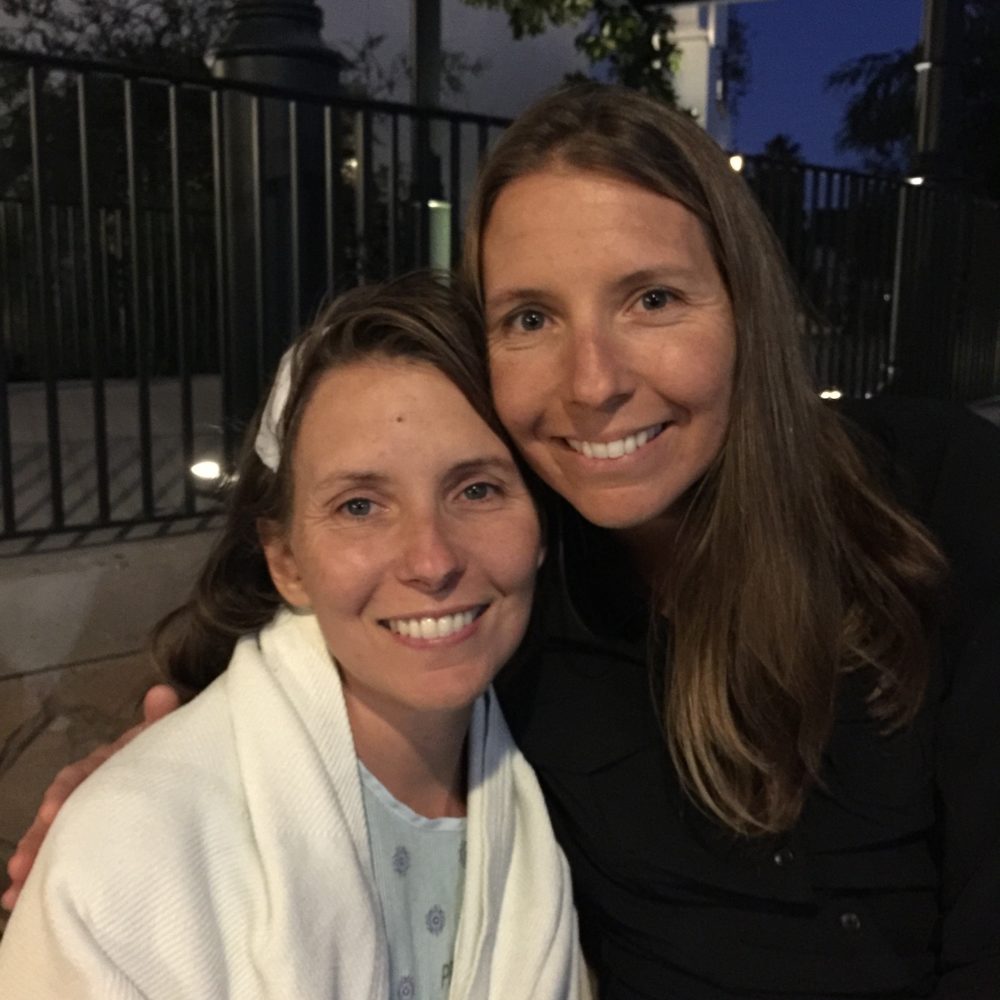 I headed into surgery with an overwhelming peace that God had a plan for my future even though there were no guarantees that I would wake up or remember my name. Surprisingly, the first story out of my mouth after I woke up from surgery was about being Baby Grace on "Little House on the Prairie." You should have seen the look on my recovery nurse's face! Not only were my memories intact, but also a desire to tell my story took root.
Although I had planned to write a memoir, God changed my path, and I'm very grateful. My first book, A Prairie Devotional, is a collection of stories about my life, about the ups and downs, and about the episodes of Little House—the joys and sorrows that we all face. My hope is to inspire us to live the way Charles and Caroline Ingalls did—devoted to their faith in God, dedicated to their families, and determined to spread kindness to those around them.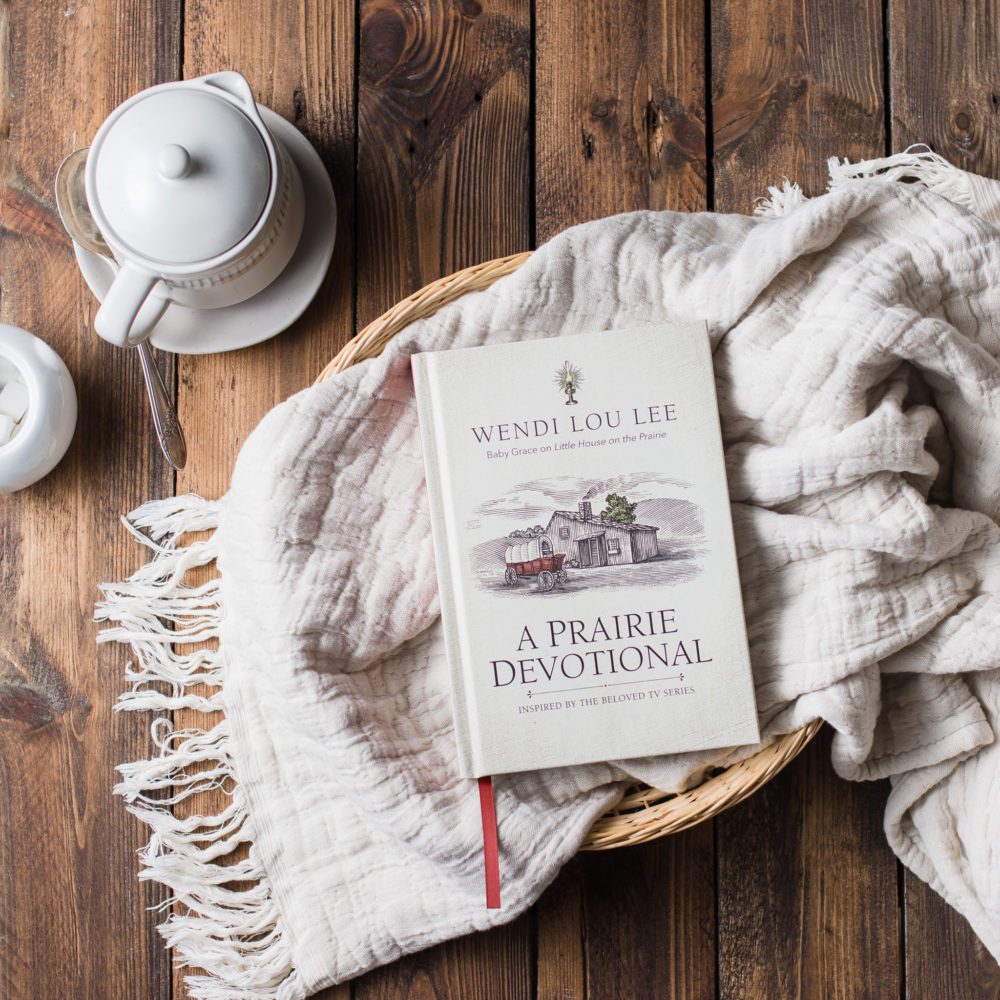 The stories in "Little House on the Prairie" overflow with examples of walking by faith, telling the truth, and holding on to hope even when all seems lost. For the first time ever, A Prairie Devotional unpacks the spiritual lessons of the beloved television series in an entertaining, yet meaningful way. Sharing behind-the-scenes memories from the set and reflecting on time spent with my Little House family as an adult has filled me with unexpected joy, one that I hope is contagious for readers walking their own journeys of faith.
There's one question that nearly everyone asks: "How much do you even remember?" It's hard to say if my memories are based on my actual experience or rather on a lifetime of my mother's commentaries as we watched episode after episode. In a way, her stories help me remember.
That's the power of story. Laura Ingalls Wilder told stories, and if we are brave enough, we can too.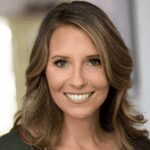 Wendi is a Jesus follower, a former child actress, and a brain surgery survivor. The four seasons she spent on "Little House on the Prairie" playing Baby Grace Ingalls are among God's greatest blessings. Sharing her story of God's goodness through life's most difficult circumstances brings Wendi the most joy.