Books and articles by and about the actors who starred in the Little House on the Prairie TV series provide a behind-the-scenes look at the show and how it affected the lives of the people making it. Here is a brief overview of Back to the Prairie: A Home Remade, A Life Rediscovered.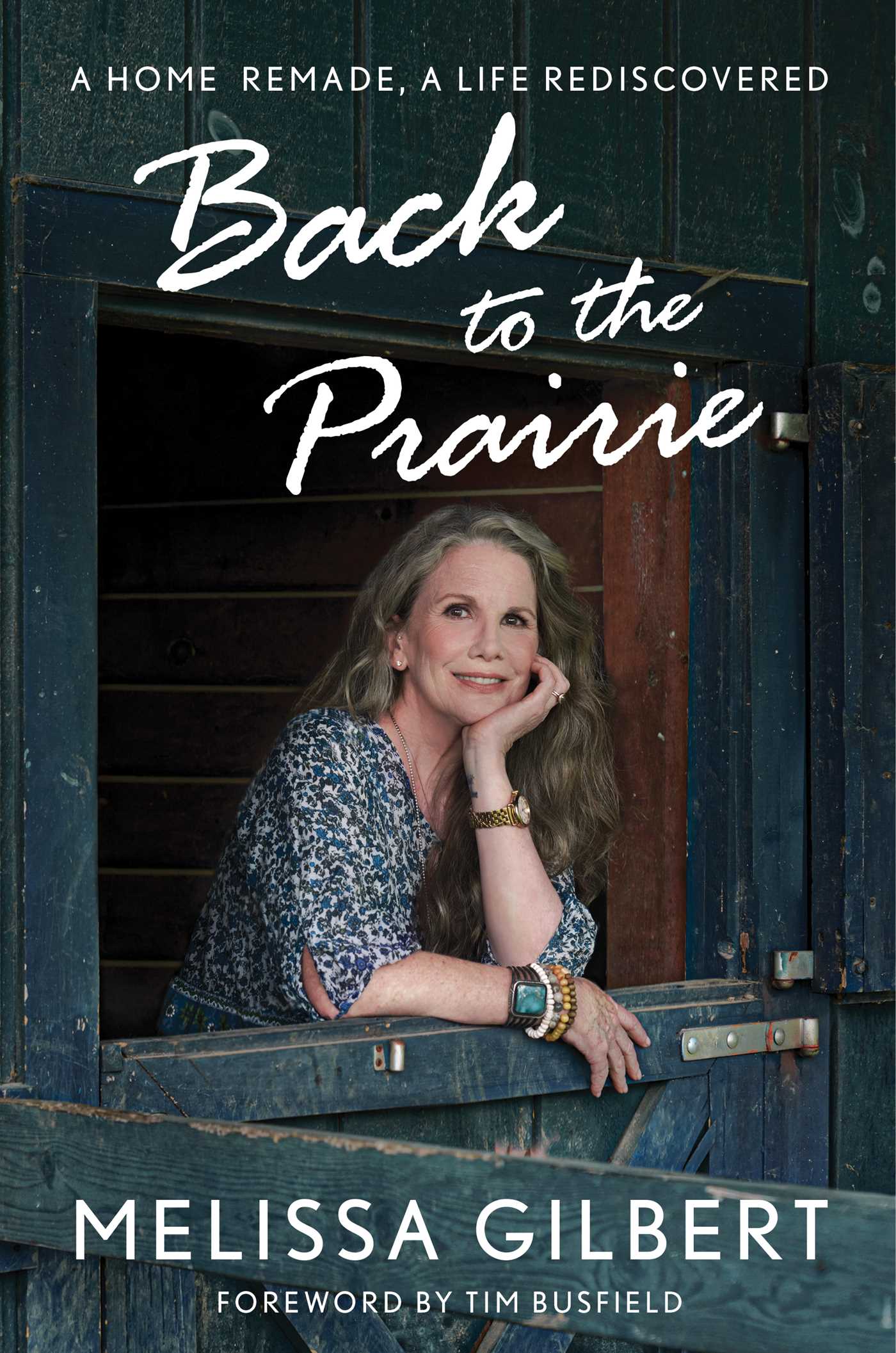 Author: Melissa Gilbert
Publisher: Gallery Books (May 10, 2022)
Synopsis:
The New York Times bestselling author and star of Little House on the Prairie returns with a new hilarious and heartfelt memoir chronicling her journey from Hollywood to a ramshackle house in the Catskills during the COVID-19 pandemic.
Known for her childhood role as Laura Ingalls Wilder on the classic NBC show Little House on the Prairie, Melissa Gilbert has spent nearly her entire life in Hollywood. From Dancing with the Stars to a turn in politics, she was always on the lookout for her next project. She just had no idea that her latest one would be completely life changing.
When her husband introduces her to the wilds of rural Michigan, Melissa begins to fall back in love with nature. And when work takes them to New York, they find a rustic cottage in the Catskill Mountains to call home. But "rustic" is a generous description for the state of the house, requiring a lot of blood, sweat, and tears for the newlyweds to make habitable.
When the pandemic descends on the world, it further nudges Melissa out of the spotlight and into the woods. She trades Botox treatments for DIY projects, power lunching for gardening and raising chickens, and soon her life is rediscovered anew in her own little house in the Catskills.
About the Author: Melissa Gilbert
Melissa Gilbert starred as Laura Ingalls on the hit television show Little House on the Prairie. Post-Little House, Gilbert appeared in numerous Lifetime movies and recently served as president of the Screen Actors Guild for two terms.
Pick up your own copy of Back to the Prairie: A Home Remade, A Life Rediscovered here.
Check out our Recommended Reading for Adults and Recommended Reading for Children & Young Adults for more great books and be sure to subscribe to our newsletter for information and recommendations about interesting reading and activities.