Our articles about recently released books are good resources for readers interested in Laura Ingalls Wilder and Little House on the Prairie. Here is a brief overview of Caroline: Little House, Revisited.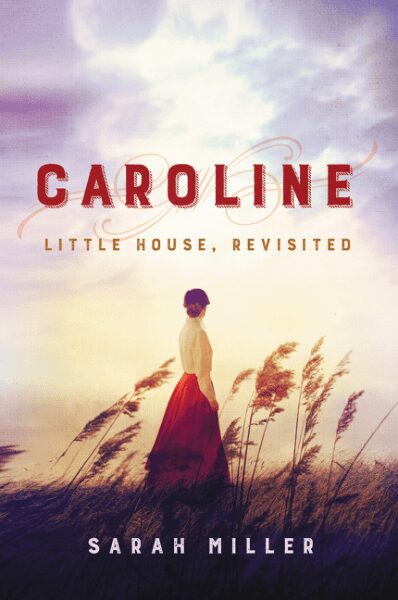 Author: Sarah Miller
Publisher: William Morrow (September 19, 2017)
Synopsis:
In this novel authorized by the Little House Heritage Trust, Sarah Miller vividly recreates the beauty, hardship, and joys of the frontier in a dazzling work of historical fiction, a captivating story that illuminates one courageous, resilient, and loving pioneer woman as never before—Caroline Ingalls, "Ma" in Laura Ingalls Wilder's beloved Little House books.
In the frigid days of February, 1870, Caroline Ingalls and her family leave the familiar comforts of the Big Woods of Wisconsin and the warm bosom of her family for a new life in Kansas Indian Territory. Packing what they can carry in their wagon, Caroline, her husband Charles, and their little girls, Mary and Laura, head west to settle in a beautiful, unpredictable land full of promise and peril.
The pioneer life is a hard one, especially for a pregnant woman with no friends or kin to turn to for comfort or help. The burden of work must be shouldered alone, sickness tended without the aid of doctors, and babies birthed without the accustomed hands of mothers or sisters. But Caroline's new world is also full of tender joys. In adapting to this strange new place and transforming a rough log house built by Charles' hands into a home, Caroline must draw on untapped wells of strength she does not know she possesses.
For more than eighty years, generations of readers have been enchanted by the adventures of the American frontier's most famous child, Laura Ingalls Wilder, in the Little House books. Now, that familiar story is retold in this captivating tale of family, fidelity, hardship, love, and survival that vividly re-imagines our past.
About the Author: Sarah Miller
According to Sarah, "My friends would tell you I'm quirky, slightly obsessive, and rather irreverent. I majored in linguistics, minored in Russian, and was the undisputed finger-spelling champ in my ASL classes. I can also read Braille — very, VERY slowly. A few of the things I like best: opera, sushi, daffodils, Walt Disney World, Eleanor Roosevelt, Chuao dark chocolate, I Love Lucy, Jeopardy, the Titanic, Bette Davis movies, and goofy socks." Writing her first novel at the age of ten, Sarah has spent the last two decades working in libraries and bookstores. Thriving on research, she walks miles in the shoes of her characters so she can "tell you a story in a voice you've never heard."  Previous works include Miss Spitfire: Reaching Helen Keller (Atheneum Books for Young Readers; Reprint edition August 31, 2010); The Lost Crown (Atheneum Books for Young Readers; July 10, 2012); and The Borden Murders: Lizzie Borden and the Trial of the Century (Schwartz & Wade; January 12, 2016). Visit Sarah online at sarahmillerbooks.com.
Pick up your own copy of Caroline: Little House, Revisited here.
Check out our Recommended Reading for Adults and Recommended Reading for Children & Young Adults for more great books and be sure to subscribe to our newsletter for information and recommendations about interesting reading and activities.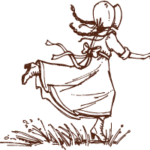 The editors of the Little House on the Prairie® website are pleased to bring you interesting articles, interviews, fan features, videos, and much more.