You can't beat hickory-cured ham.
—Little House in the Big Woods
In Laura Ingalls Wilder's Little House in the Big Woods, Pa and Uncle Henry butcher a wild pig. It's fascinating to read how not one piece of the pig is wasted. Remember when Pa takes the pig's bladder and blows it up like a balloon? It may sound gross to us today, but the girls have fun playing games with the bladder. They also eat every single piece of meat, knowing they will not have another pig until the following year. They make headcheese, skin the brown "cracklings" for flavor, sausage, and of course ham. Today, I'm sharing a simple Smoked Ham recipe with a Cranberry, Mint & Brown Sugar glaze.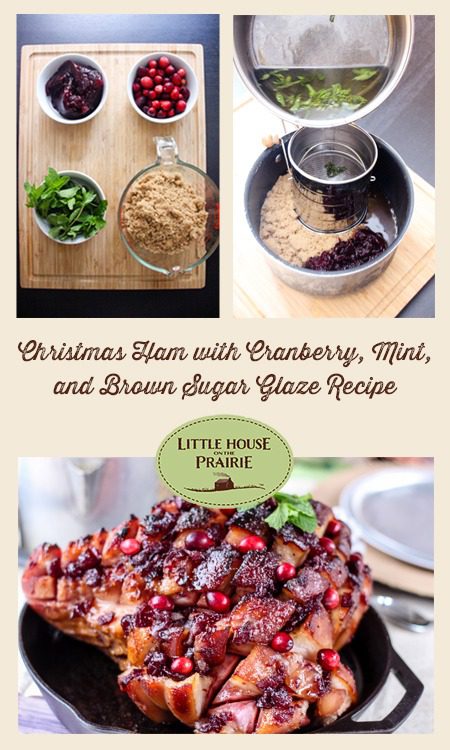 There are so many reasons to get into the holiday spirit with Thanksgiving family dinners and Christmas gatherings drawing near. Little House on the Prairie reminds us all that Christmas isn't about the commercial aspects of shopping and receiving lots of gifts. Christmas has always been about two main things to me, family and food. One of my favorite events of the day is the Christmas dinner. And more often than not, the crown jewel of Christmas dinner was my grandmother's ham.
Now that I am all grown up and with a family of my own, it has become my job to prepare our family's Christmas ham. Inspired by Little House on the Prairie cooking traditions, here's my recipe for a Christmas Ham with Cranberry, Mint & Brown Sugar Glaze.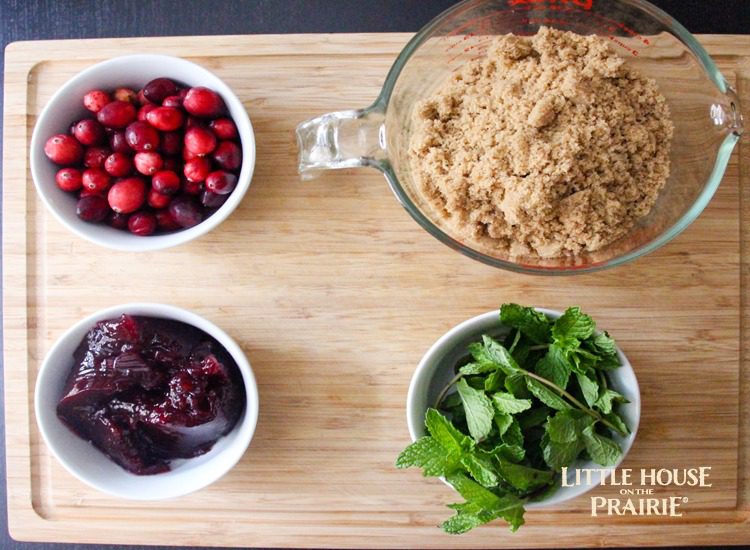 Ingredients needed for the Cranberry, Mint & Brown Sugar Glaze
Smoked Ham
16 ounces brown sugar
1 cup

 

cranberry sauce
1/4 cup mint sprigs
1 cup granulated sugar
1/2 cup whole cranberries
Directions to make a Christmas Ham with Cranberry, Mint & Brown Sugar Glaze
1. In a saucepan, muddle sprigs of mint to release the oil. Add 1 cup of granulated sugar and 1 cup of water to make a simple syrup. Combine ingredients over medium heat and stir until sugar dissolves. When the mixture starts to boil, stir for another two minutes and remove from heat.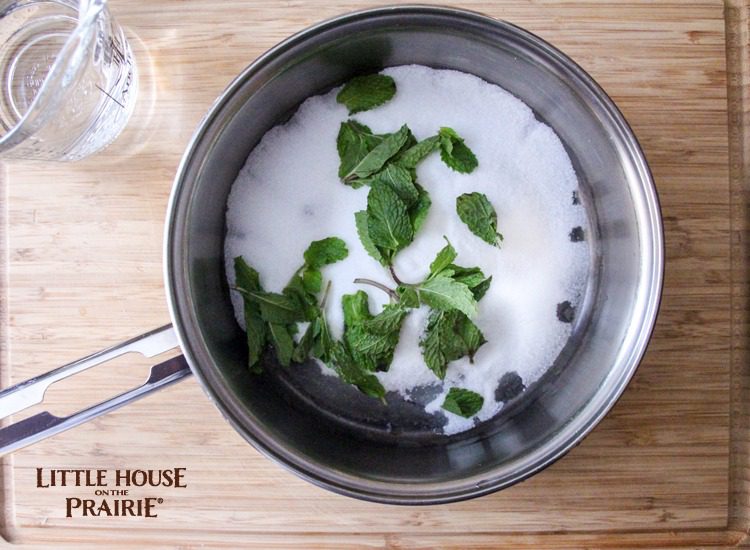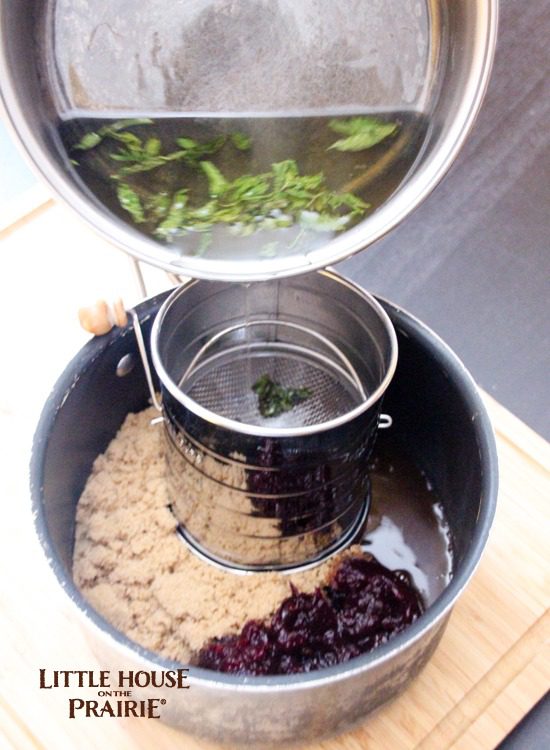 3. Place ham in a large 12″ cast iron skillet skin side up. Using a very sharp knife, score the skin of the ham into a crosshatch pattern.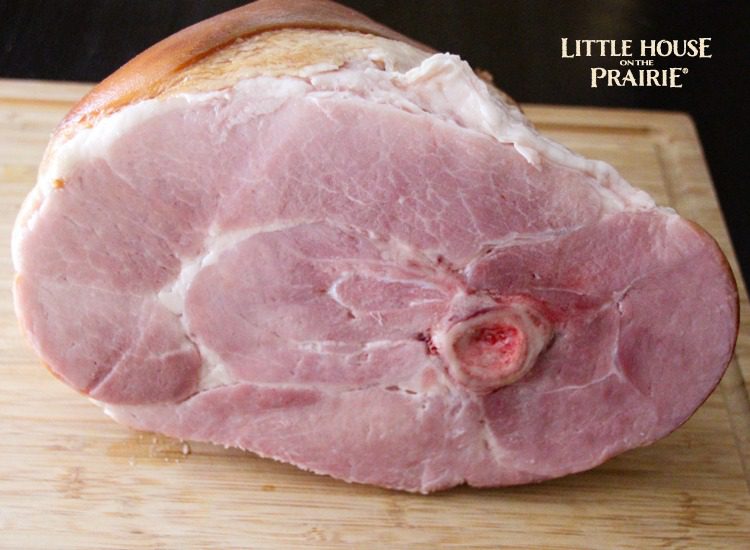 4. Spoon Cranberry, Mint & Brown Sugar Glaze all over the ham making sure to work into every crack and crevasse. Cook the ham at 325 degrees for an hour and remove it from the oven. Add more Cranberry, Mint & Brown Sugar Glaze and continue cooking. After 45 minutes remove ham from oven, and add the whole cranberries by pressing them into the crack of the crosshatched skin.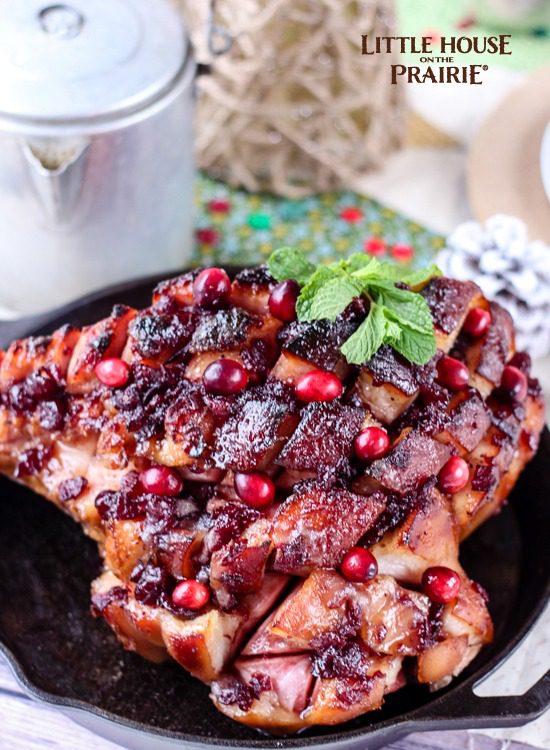 This glaze is one-of-a-kind with a sweet and savory taste. The whole family will be coming back for seconds and thirds. Eat it all up, because Christmas ham only comes around once a year!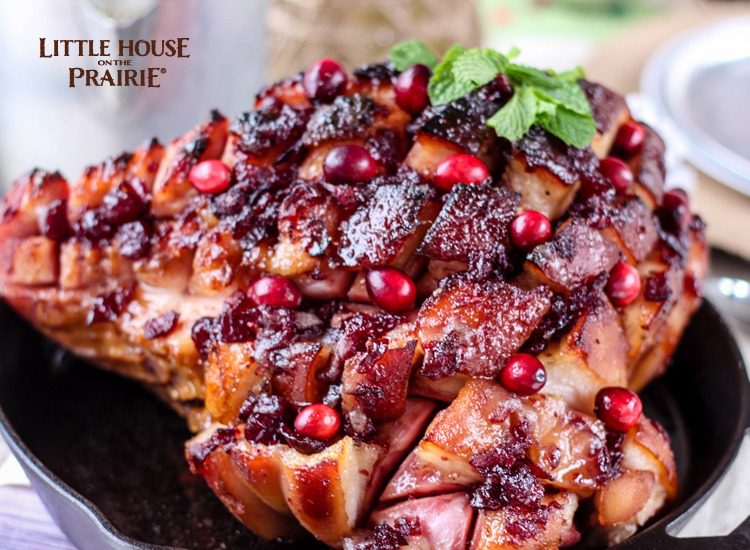 Do you prepare a Christmas Ham? What are some of your favorite ways to cook your ham and what type of glaze do you use? Leave me a comment below, and be sure to subscribe to the newsletter for more Little House on the Prairie-inspired recipes!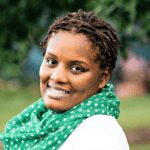 Tatanisha plays a Super-Fun Mom to three active & handsome boys. A Foodie at heart and Wife to an awesome Chef.
When she's not blogging about ways to save money or about autism, she loves to travel and try new food. You can find her creating new tablescapes over at A Worthey Read, as well as saving you money on A Mitten Full of Savings.