Our Recommended Reading for Children & Young Adults and Recommended Reading for Adults articles have been popular resources for readers interested in Laura Ingalls Wilder and Little House on the Prairie. Here is a brief overview of Old Town in the Green Groves.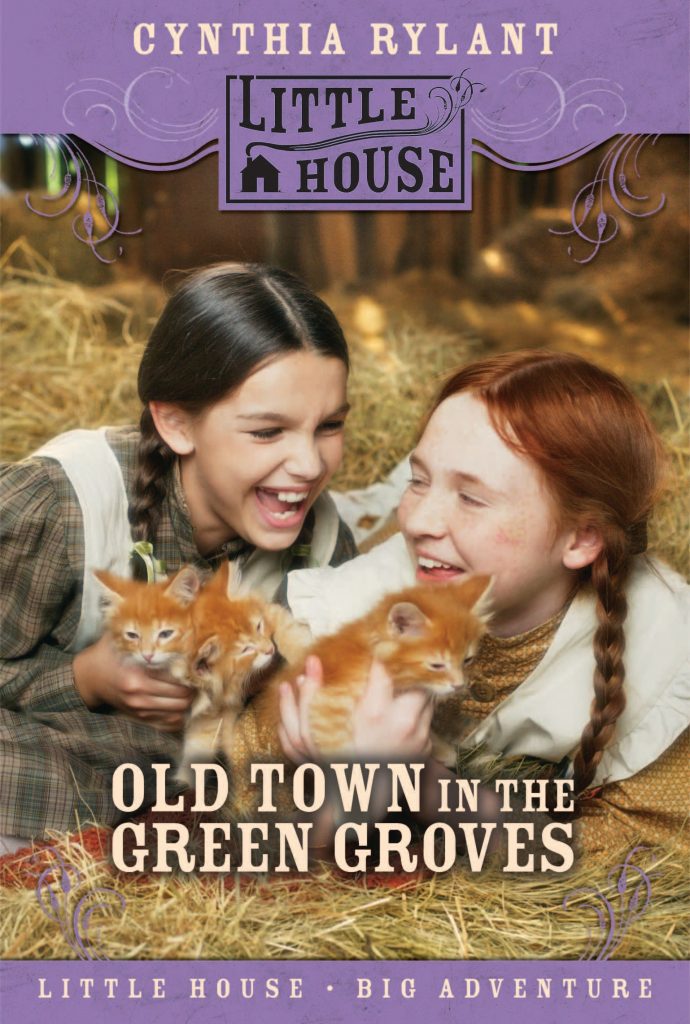 Author: Cynthia Rylant
Publisher: HarperCollins (January 2, 2007)
Synopsis:
The first four books in the Series, Little House on Rocky Ridge, Little Farm In The Ozarks, In The Land Of The Big Red Apple, and On The Other Side Of the Hill, describe the Wilders' covered-wagon journey to Missouri and their first three years in their new farmhouse. Old Town in the Green Groves continues their story, as hard times on the farm force Rose and her family to move to the town of Mansfield. Life in town is so different from living on Rocky Ridge Farm that Rose wonders if she will ever learn to like the hustle and bustle of town life.
About the Author: Cynthia Rylant
Cynthia Rylant (born June 6, 1954) is an American author and librarian. She has written more than 100 children's books, including works of fiction (picture books, short stories and novels), nonfiction, and poetry. Several of her books have won awards, including her novel Missing May, which won the 1993 Newbery Medal, and A Fine White Dust which was a 1987 Newbery Honor book. Two of her books are Caldecott Honor Books. Many of Rylant's books, written in series, are about her childhood in Appalachia, her pets, the joys and hardships of family life, and the feelings of loneliness.
Pick up your own copy of Old Town in the Green Groves here.
Check out our Recommended Reading for Adults and Recommended Reading for Children & Young Adults for more great books.