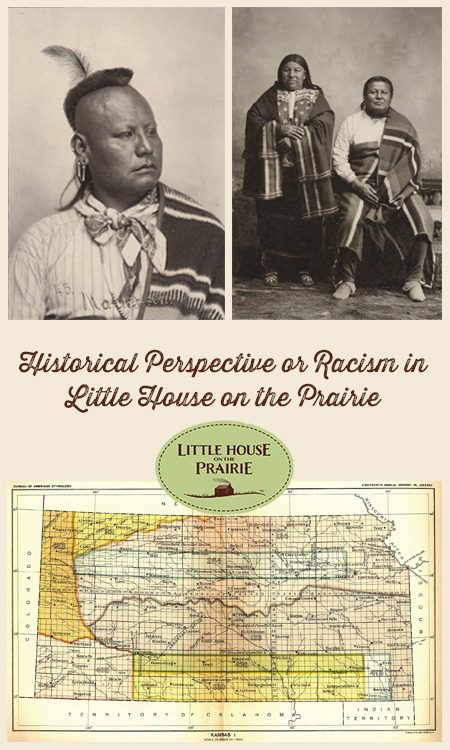 Imagine you are reading a book that you loved as a child, perhaps you are reading it to your young child, or that you are reading it for the very first time. You come across the words "the only good Indian was a dead Indian." Do you put the book down in horror, shocked by the cultural insensitivity of the author? Do you decry the author as a racist and vow to never read another word?  What would you say if you knew that these words are found in the beloved book Little House on the Prairie by Laura Ingalls Wilder?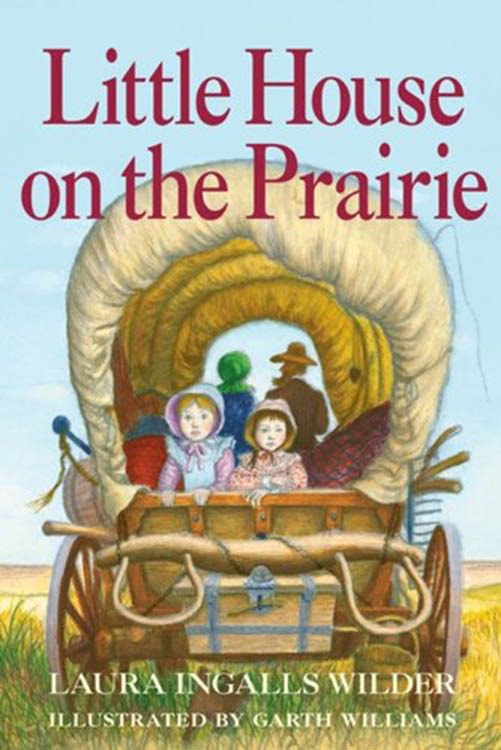 In recent years the Little House books by Laura Ingalls Wilder have been accused of being culturally insensitive and even racist, particularly Little House on the Prairie. In an article with the jarring title "Little Squatter on the Osage Diminished Reserve", Francis Kaye states "Wilder, writing as honestly as she knew how, spun a tale that, because of her very decency, makes 'ethnic cleansing' appear palatable."
As Amy Fatzinger writes in her dissertation Indians in the House, Wilder raises "a great issue that was still problematic in the 1930s, when Little House on the Prairie was written and remains so today: the Euro-American preemption of lands occupied by Native Americans." And, Wilder uses the voice of 7-year-old Laura to do so.
The questions then arise, is this because Wilder is culturally insensitive or is she simply writing from her perspective, having been born in 1867 and writing in the 1930s?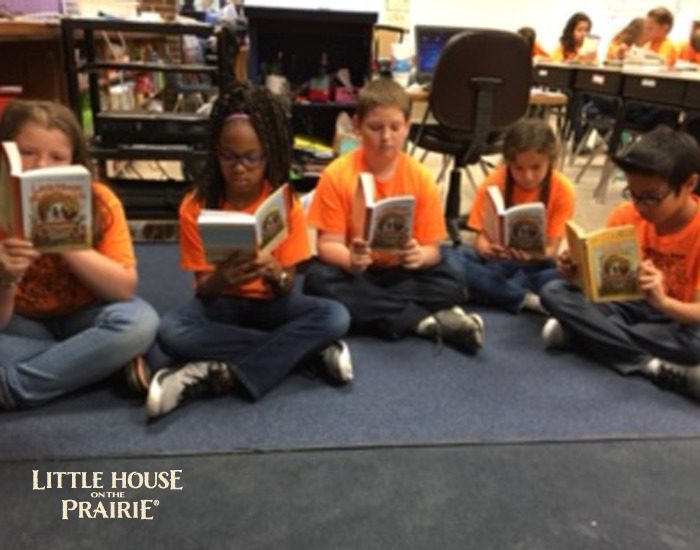 Reading Little House on the Prairie with children today requires explanation. I call them teachable moments. Before we begin to read the book in my classroom I take a few moments to talk about Wilder's real life and the historical accuracy of her books. There is the truth as Laura wrote in her books and there is the truth of her real life. After all, Laura was only two when her family left Wisconsin and barely three when they arrived on the prairie. Obviously, she was cast as older than that in both Little House in the Big Woods and Little House on the Prairie. Laura's stories come from an oral tradition. Her father was a storyteller and Laura herself said that her first books were an attempt to preserve the stories she grew up hearing.
That is not to say that Wilder didn't do her research as she wrote her books. But, we must remember, this was before the Internet. Wilder lived in rural Missouri, far away from libraries or universities with large reference sections. She did not have information at her fingertips. Laura had to rely on letter writing or long, slow trips to do on-site research as she did for Little House on the Prairie. As a result, some of her writing isn't accurate. And of course, she was writing historical fiction, not an autobiography. But, to understand Laura's story, we must understand the history behind the story.
The history behind
Little House on the Prairie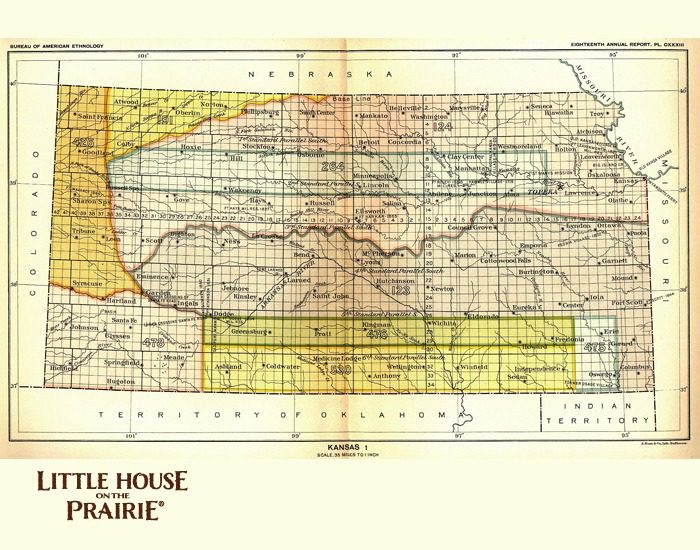 What do readers need to know when reading Little House on the Prairie? I am not going to attempt to give a complete history of the Osage people or the sad legacy of the systematic removal of Native Americans by the government of the United States. Here's some information that will put things in perspective as you read.
Little House on the Prairie begins with the Ingalls family leaving their little house in Wisconsin. Laura says "They drove away and left it lonely and empty in the clearing…They were going to Indian country." But, they didn't go there directly. Charles Ingalls sold his farm in Wisconsin in 1868. He moved his family first to Chariton County, Missouri and then on to Montgomery County, Kansas in late 1868 or early 1869. They were part of an illegal rush of settlers into the Osage Diminished Reserve commonly called Indian Territory. Few people today realize, and perhaps Laura herself didn't know, that a section of Kansas was once called Indian Territory.
We usually think of Oklahoma as being Indian Territory. However, beginning in 1808, the Osage tribe ceded several tracts of land to the United States government. The Treaty of 1825 established the Osage Diminished Reserve, a section of land about 50 miles wide and 125 miles long in what is now south-central and southeast Kansas. In 1868, the Osage were facing dire economic circumstances. The government had not paid them what was owed due to the great debt incurred by the Civil War and hunting was becoming scarce due to the settlement of the western frontier. The Osage were forced once again to negotiate with the United States and signed the Sturgis Treaty. This treaty said that the Osage would sell their land to the Leavenworth, Lawrence, and Galveston Railroad and buy land from the Cherokee further south and move there.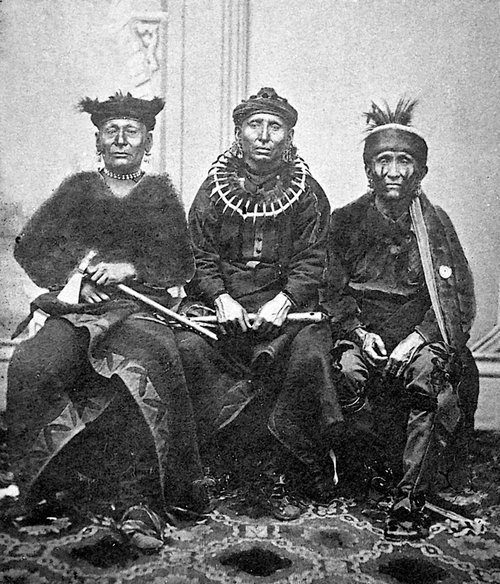 News of the impending opening of Indian Territory reached land-hungry settlers back east and caused an illegal land rush into the area. Congress refused to ratify the Sturgis Treaty, fearing a backlash from their constituents who favored free settlement of the land under the Homestead Act of 1862. The Ingalls family was part of the wave of squatters or illegal settlers who entered and established homes in Montgomery County. Whether Pa knew this or not is open for debate, but it is highly unlikely that he would have been ignorant of this fact. In Little House on the Prairie Ma tells Laura that "Pa had word from a man in Washington that the Indian Territory would be open to a settlement soon. It might already be open to settlement. They could not know because Washington was so far away." Pa was most likely betting that the government would allow squatters to claim homesteads once the Osage were removed.
When most of the settlers arrived in Indian Territory, the Osage people were off on their annual hunting trips further west and it may have appeared that the land was unoccupied. Although the land that Pa chose was obviously next to a well-used trail, he preferred to think of the land as unsettled. In the early pages of Little House on the Prairie, Laura quotes Pa as saying that animals wandered "in a pasture that stretched much farther than a man could see, and there were no settlers. Only Indians lived there." As did all of the settlers, Pa chose to ignore the fact that the land and everything on it belonged to the Osage people. He freely cut logs to build a house, hunted wild game for food and furs, dug a well and broke the land for farming. When the Osage returned from their trip they found their home and their lands occupied by all kinds of settlers who, in their minds, were stealing from them.
Ma's fear and the "Minnesota Massacre"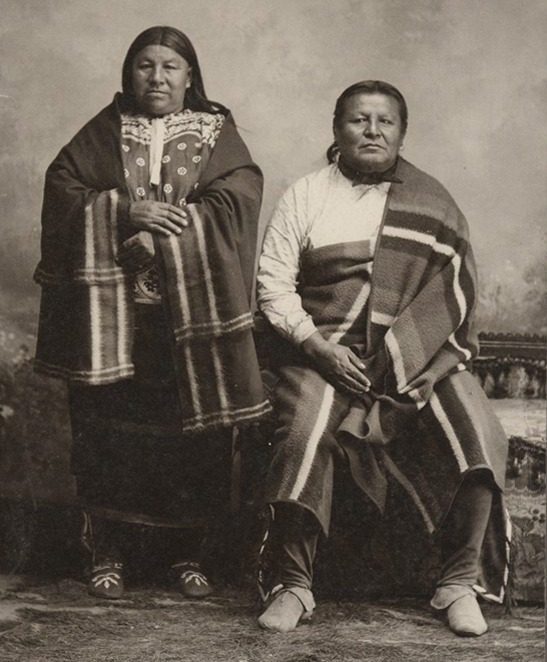 Under the provisions of earlier treaties, the Osage had the right to charge squatters rent if they wanted to. Laura tells several stories of Indians coming to the Ingalls' home and demanding food and other goods. They sometimes just came and took whatever they wanted. The Osage saw it as collecting rent. Ma saw it as an intrusion by uninvited guests. Ma was terrified of these visits. Wilder says that Jack, the Ingalls' bulldog, hated the Indians and Ma said she didn't blame him. Laura asks Ma, "Why don't you like Indians, Ma…This is Indian country, isn't it? What did we come to their country for, if you don't like them?"; But why was Ma so afraid of the Osage? In order for readers to understand Ma, you need to understand where she was coming from.
Before moving to Kansas, the Ingalls lived near the border of Minnesota and Wisconsin. In late 1862 during the Civil War, many men left their families in Minnesota to fight in the war. Stretched to their limits, local militias were unable to protect their communities. The federal government denied any responsibility for protecting the settlers in Minnesota. The Indians in the area saw this as an opportunity to retake land that they felt belonged to them. The Sioux Uprising or Dakota Wars resulted in the looting and burning of homesteads and the killing of white settlers in the area, including women and children. The newspapers were full of graphic accounts of what was then referred to as the "Minnesota Massacre." Undoubtedly Ma had read these accounts. Wilder mentions the "Minnesota Massacre" in her account of Mrs. Scott's hatred for the Osage: "The only good Indian was a dead Indian. The very thought of Indians made her blood run cold. She said, 'I can't forget the Minnesota massacre. My Pa and brothers went out with the rest of the settlers…Ma made a sharp sound in her throat, and Mrs. Scott stopped. Whatever a massacre was, it was something that grown-ups would not talk about when little girls were listening."
Helping children understand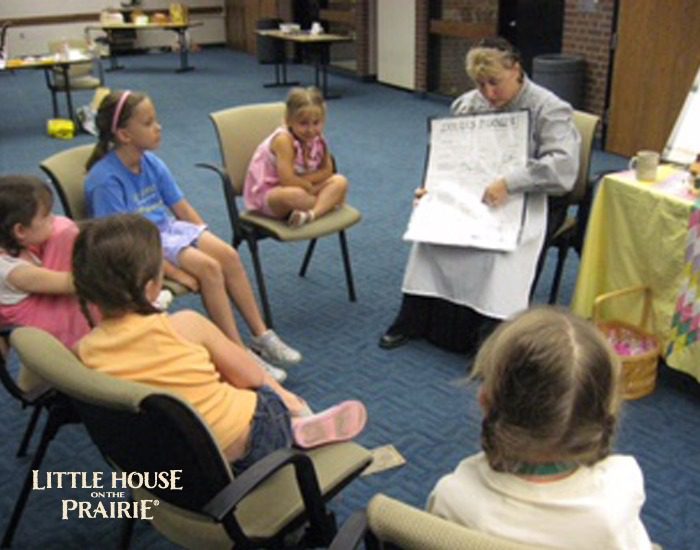 How can we help children develop an understanding of the historical perspective in Little House on the Prairie? I suggest we talk about whether Ma's fears were justified. Ask if people have an unjustified fear of other races today. Does racism still exist and if so, is it found in every race? This past year my class talked about the riots in Ferguson, Missouri and the media's portrayal of events there. Discuss how it would feel to have strangers walk into their home uninvited and take whatever they wanted. How would they tell the story to someone else? These kinds of questions will help children understand the historical perspective and that right or wrong, people have their own belief systems, then and now.
Additionally, it is helpful to point out that Wilder presents a more favorable point of view using Pa as a counterpoint. Pa is portrayed as being slightly more accepting of the Indians. For example, in chapter 21 of Little House on the Prairie, Pa must go to Independence to sell his furs. When Ma expresses concern about the Indians being so near, Pa comforts her by saying "They are perfectly friendly'…He often met Indians in the woods where he was hunting. There was nothing to fear from Indians." Later Pa balances Mr. and Mrs. Scott's hateful declaration when he makes this statement about Soldat du Chêne: "That's one good Indian.' No matter what Mr. Scott said, Pa did not believe that the only good Indian was a dead Indian."
We may feel today, given our 21st-century sensitivity, that Ma was wrong to fear the Osage or that Mr. and Mrs. Scott were racist. And we are right, in our times they are. But I suggest that rather than banning books or refusing to read them, we use them as a platform for examining the history of the United States. What better way to learn our history than by reading a classic like Little House on the Prairie and using it as a platform for discussion?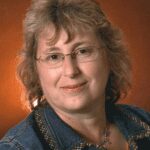 An educator since 1983, Laura McLemore was destined to a lifelong love of Laura Ingalls Wilder. Her mother read Little House in the Big Woods in second grade and named her second daughter after the beloved author. McLemore portrayed Laura Ingalls Wilder for the first time in 1993. Since that time she has shared Wilder's life across the Midwest. Laura lives in Maize, Kansas and is a fifth-grade teacher.