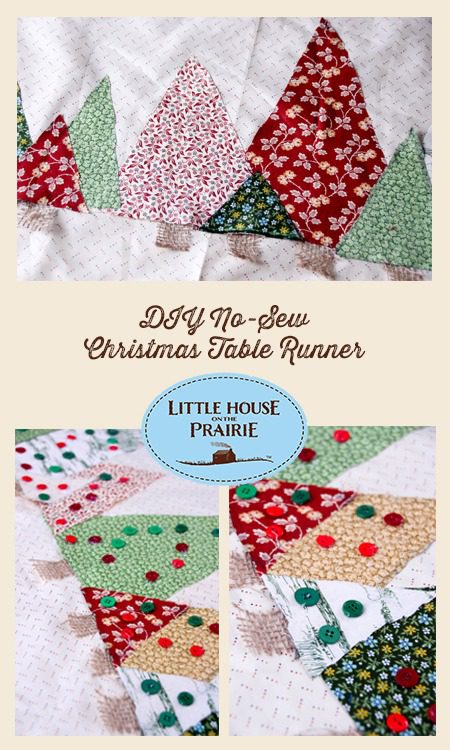 However, I am going to share with you how to make a really simple and easy No Sew Christmas Tablerunner using Little House on the Prairie® fabric.
Materials Needed for No Sew Christmas Tablerunner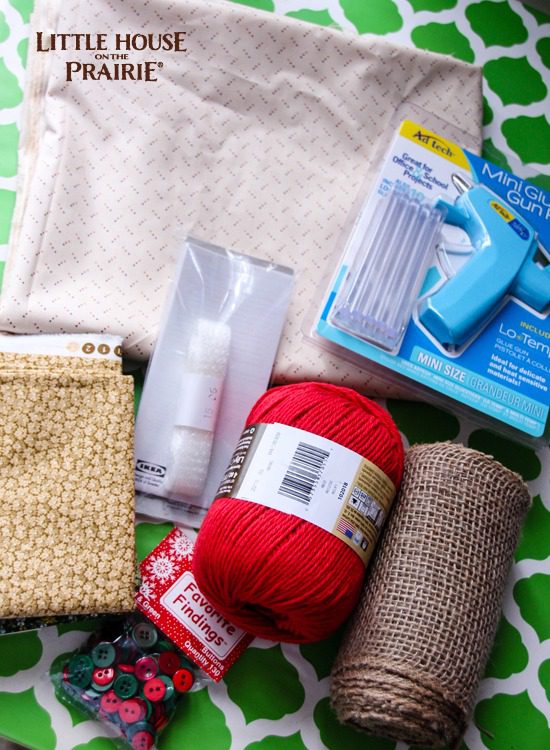 Little House on the Prairie

 

Fabric (I'm using the

 

Walnut Grove collection). You can find these fabrics at a

 

local store

 

near you or

 

online here.
Roll of Burlap
Pack of Christmas Buttons
No Sew Tape
Mini Glue Gun
Red Yarn
Scissors
Iron
Creating A Little House on the Praire Tablerunner
Step One. Measure your table to ensure you have the correct length of fabric. After measuring your table and deciding on your choice of fabric, cut to the desired length and lay it out flat on the floor or table.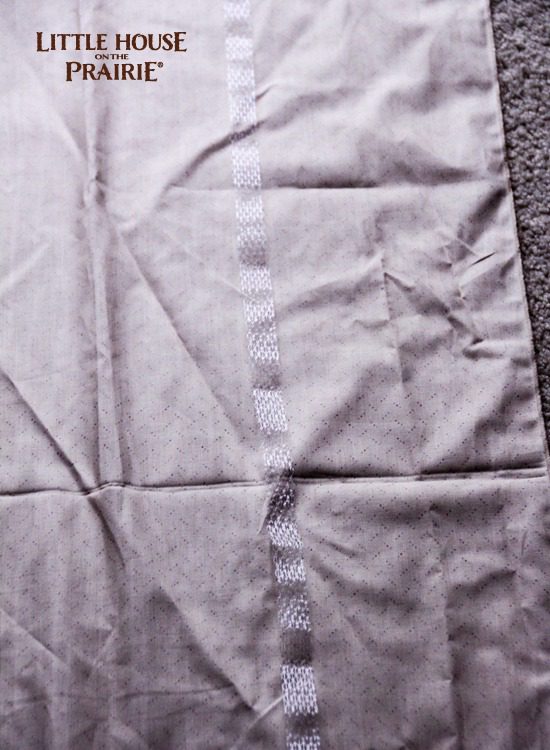 Step Two.

 Fold each side of the fabric, about an inch. Open it back up and line the No Sew Tape inside of the folded edge, then fold the edge of the fabric back over it.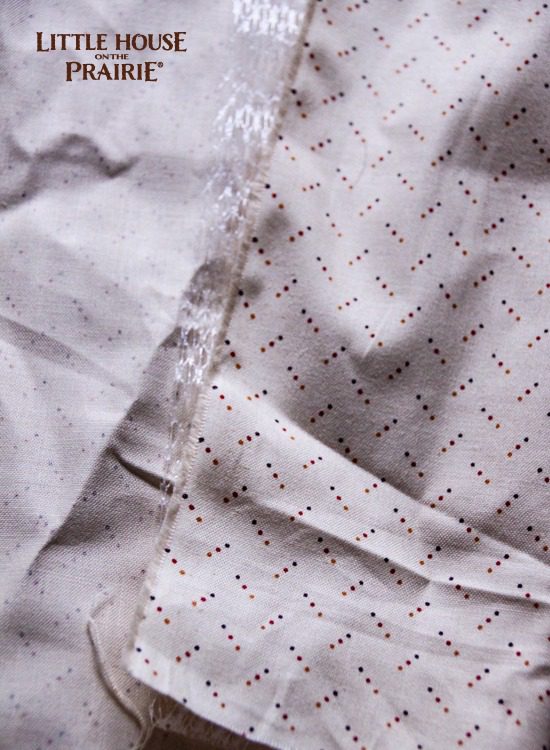 Step Three.

 Run the iron down each side of the folded edge of the fabric. I recommend running the iron back and forth at least two – three times to ensure the no sew tape properly holds together. Set this tablerunner aside.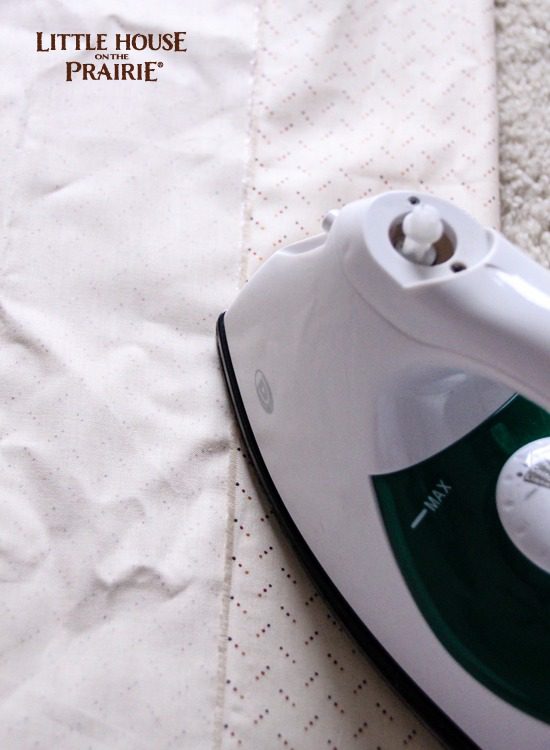 Step Four.

 After you have printed and cut out your Christmas Template, lay it on top of a square piece of fabric. Once you cut the Christmas Tree out, you will want to repeat this step several times.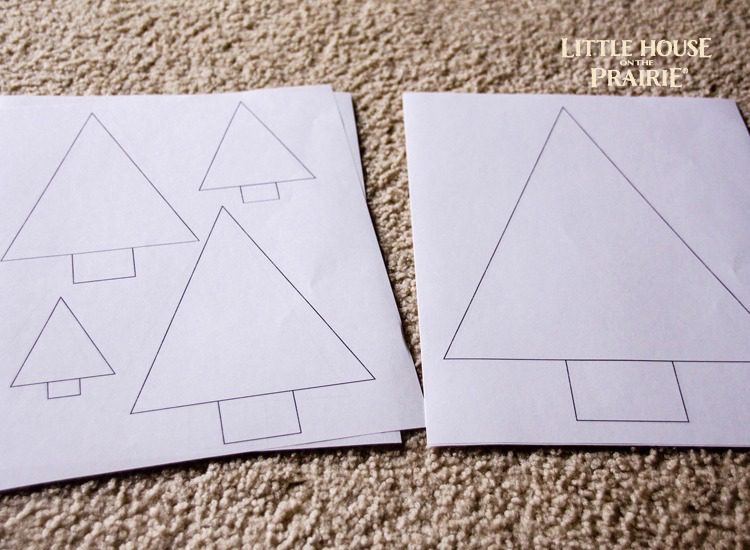 For me, I decided it was easier to just draw a triangle on the back of each piece of fabric and cut it out. I drew a variety of sizes until I had about 20 fabric triangles.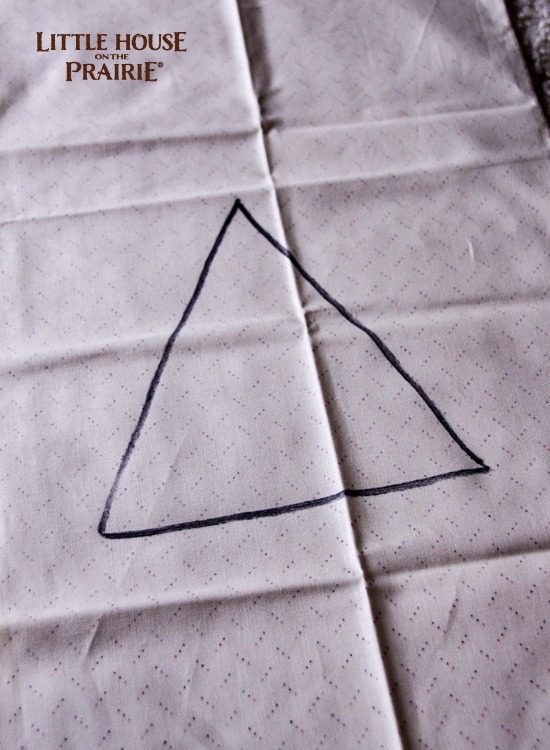 Step Five.

 Once I had all of my triangles cut out, I placed them on top of the tablerunner. I then picked each one up and placed a few pieces of no sew tape down and ironed the fabric triangle onto it. I repeated this step until each triangle was in place on the tablerunner.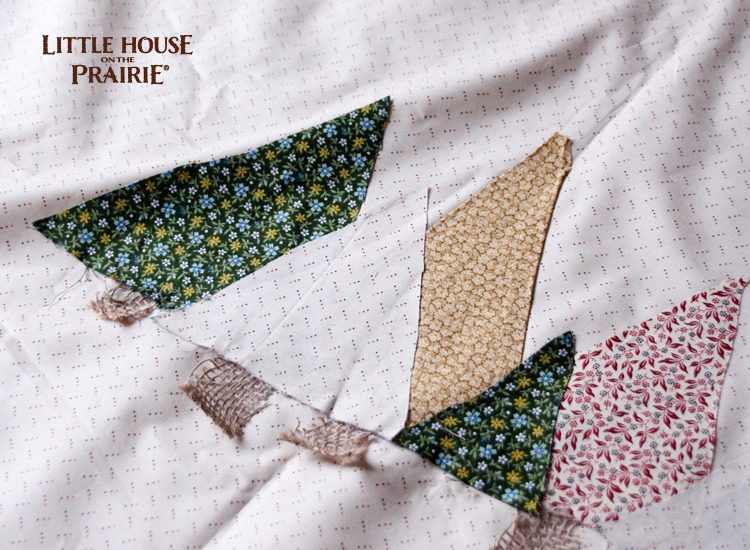 Step Six.

 For the trunk, I decided to use burlap. Another good option is to use a piece of leftover fabric. I cut small strips of burlap, then cut them into squares and put them at the bottom of each triangle using the no-sew tape. You can also use your hot glue gun if you want to complete this step a little quicker.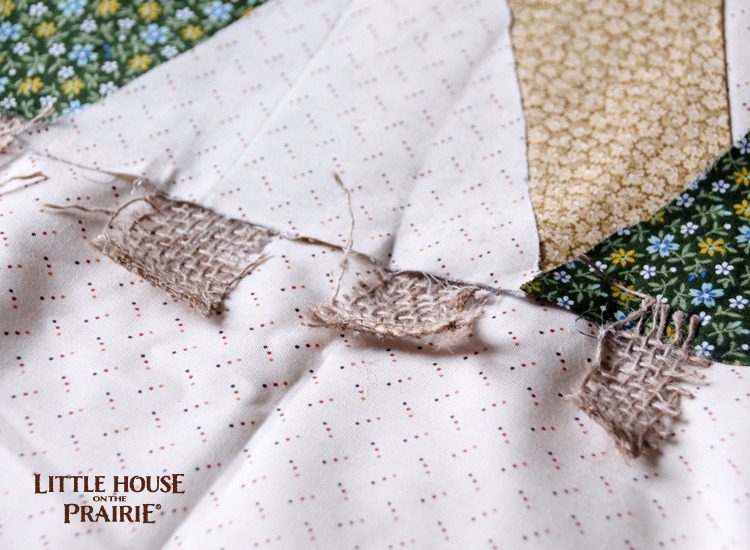 Step Seven.

 Now comes the fun part! Using a mini hot glue gun, I put little dabs on the Christmas trees and quickly placed the buttons on top.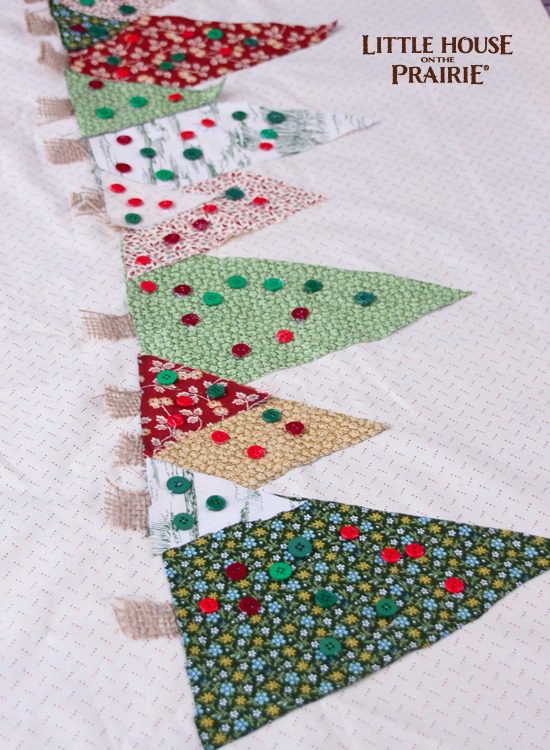 Initially my plan was to use red ribbon to intertwine in the buttons, but decided that I didn't like how it looked. However, if you give it a try, come back and let me know!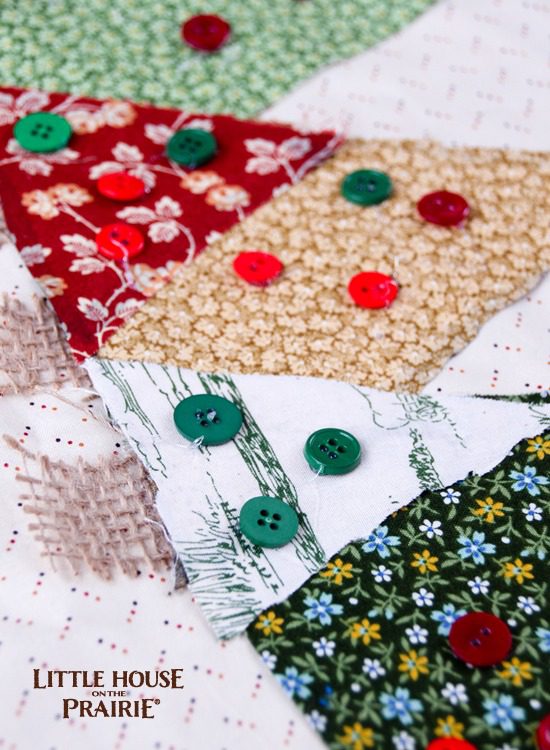 Since I had some fabric left over, I decide to make cloth napkins to match this Little House on the Prairie®

 

Tablerunner. It's pretty easy and you can complete this project in about 20 minutes!
Directions to create Little House on the Prairie®
 

Cloth Napkins

Step One. Using a 12×12 square, I folded it in a vertical half.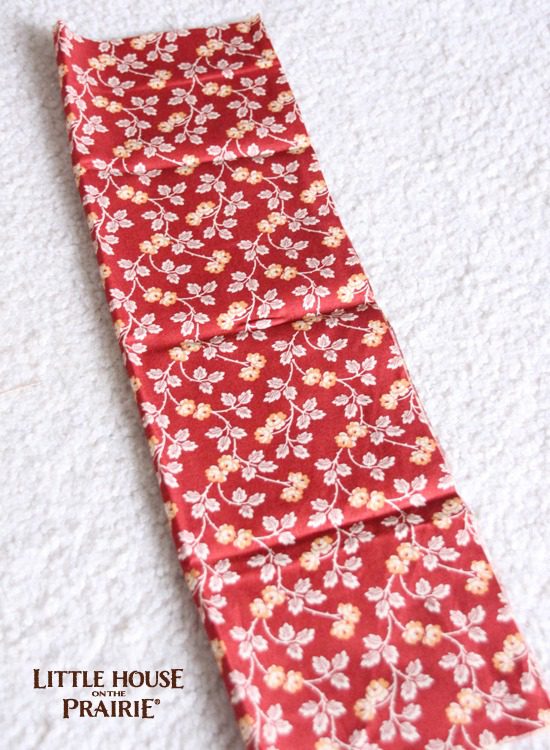 Step Two.

 

I cut a 12 inch piece of burlap and set it aside.
Step Three.

 

Using more no sew tape, I lined the back of the fabric with it, placing the piece of burlap on top of it.
Step Four.

 

After running the iron over the fabric and burlap three times, I repeated this process five more times.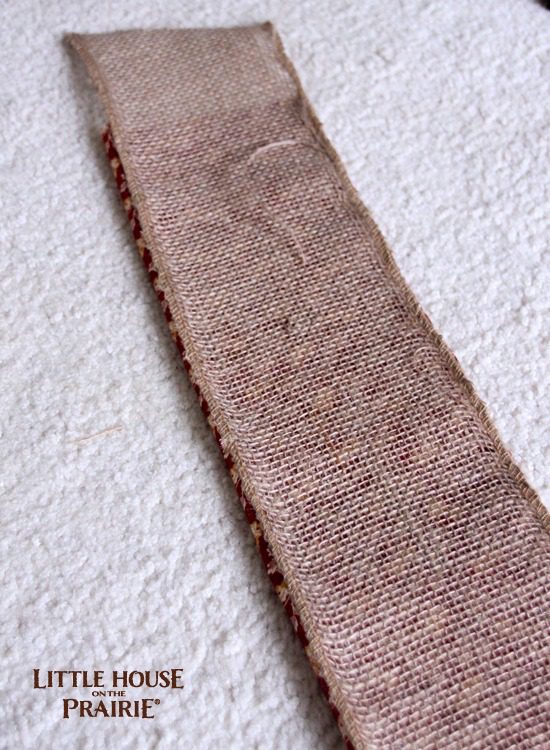 And that's it. Two easy No Sew DIY ideas using the newest Little House on the Prairie Fabric from Andover. Are you excited to try out these fabrics for a DIY project? Please leave me a comment below and let me know. And be sure to subscribe to the Little House on the Prairie newsletter for more easy DIY ideas.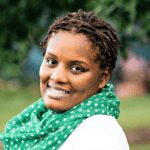 Tatanisha plays a Super-Fun Mom to three active & handsome boys. A Foodie at heart and Wife to an awesome Chef.
When she's not blogging about ways to save money or about autism, she loves to travel and try new food. You can find her creating new tablescapes over at A Worthey Read, as well as saving you money on A Mitten Full of Savings.