Ma liked everything on her table to be pretty.
—Little House in the Big Woods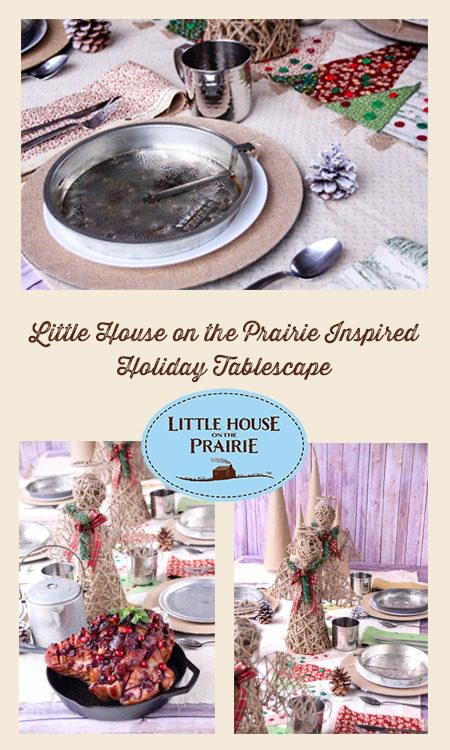 I remember reading how excited the girls were about receiving not only a stick of candy, but also a penny. And not just any penny, but a shining bright, new penny! And how Ma gushed over her sweet potatoes. When you think about it, it puts everything into perspective. Sometimes, we all can get too carried away in the hustle and bustle of the Christmas season that we forget what's really important.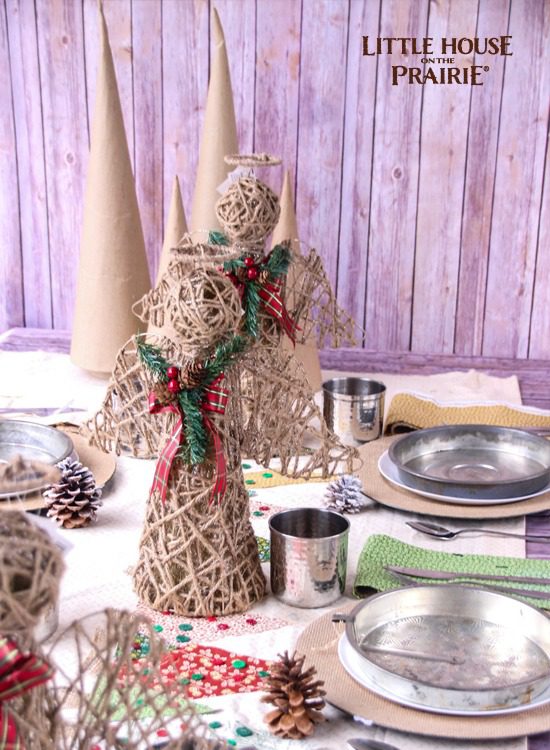 I wanted to keep this tablescape as simple and authentic as possible. I spent some time exploring my local vintage store to find a few pieces, along with my local craft store and created a few pieces of my own. I tried not to spend a lot of money on this tablescape and challenged myself to use a lot of what I had on hand the way the Ingalls family did for their Christmas gifts.
Materials Needed to Create a Little House on the Prairie Inspired Christmas Tablescape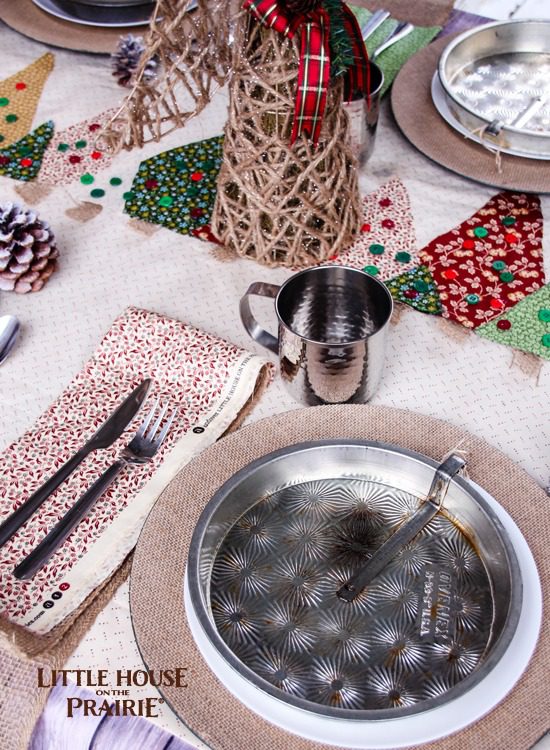 Directions to create a Little House on the Prairie Christmas Tablescape
Step One. Lay your No Sew Christmas Tablerunner across the table.
Step Two. Place the three Wood & Twine Angels in the center of the table. Spread them out evenly across the table.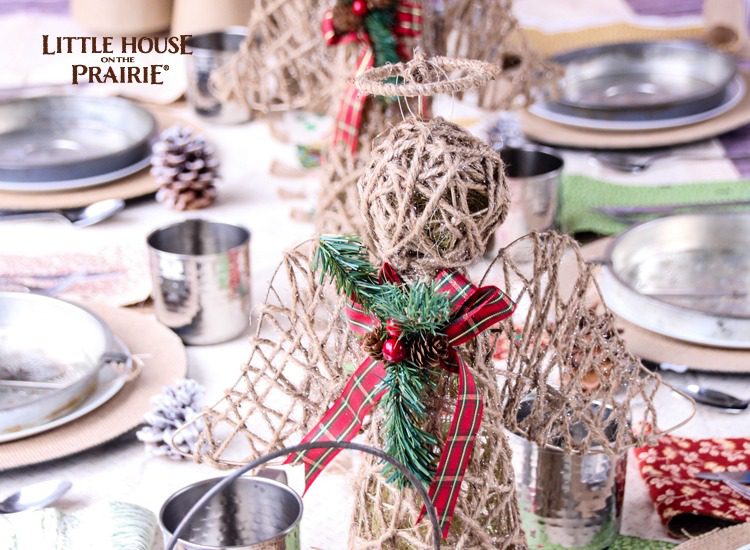 Step Three. Set your table. Place the Linen Chargers on the table, followed by the white plates with tin plates on top. I scoured my local vintage shop and was able to find a variety of tin plates. If you have one of those near you, I recommend checking it out to see what you can find!
Step Four. Place a tin cup on the right side of each place setting. I then added a small pine cone to the left side of each place setting. Placing a DIY No Sew Napkin Cloth to the right side of each setting, I added the silverware.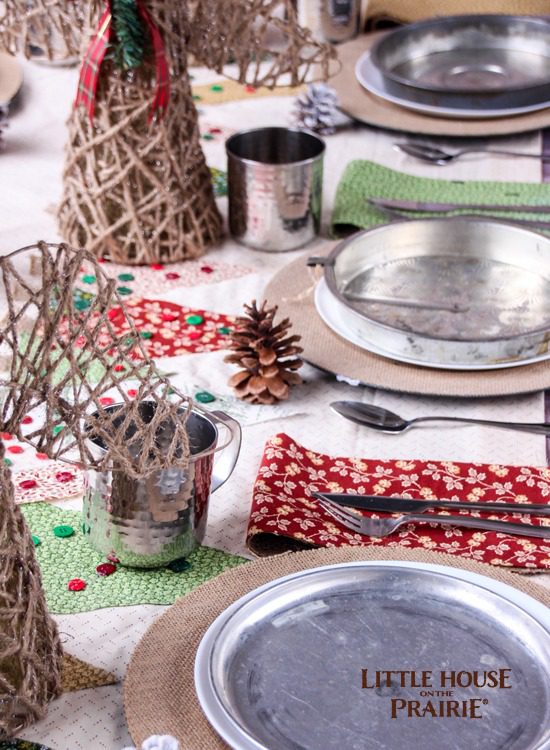 Step Five. Towards the end of the table, I added the Natural Cone Christmas Trees. I was able to find these trees at my local craft store.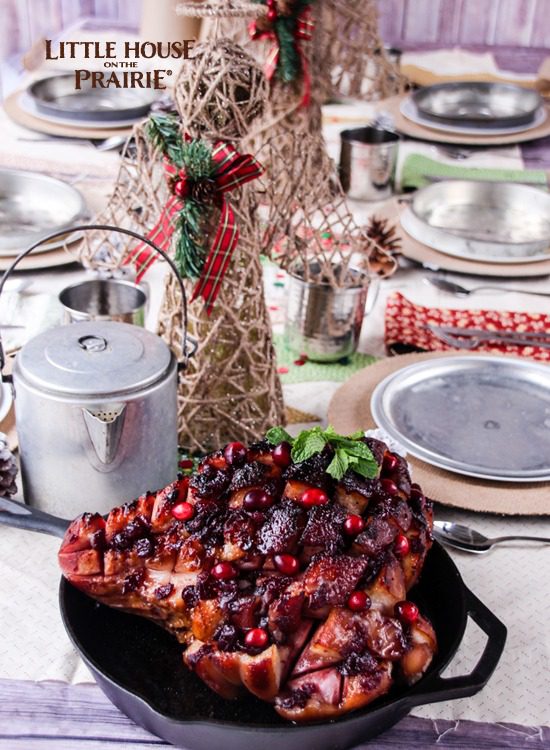 I wanted to keep this Little House on the Prairie Christmas tablescape simple since those days were simple.
What inspires you from the "Christmas on Plum Creek" episode? How do you plan to design your Christmas table this year? Leave me a comment and let me know. And for more Little House on the Prairie inspiration, be sure to subscribe to the newsletter.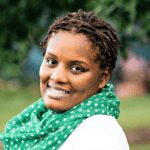 Tatanisha plays a Super-Fun Mom to three active & handsome boys. A Foodie at heart and Wife to an awesome Chef.
When she's not blogging about ways to save money or about autism, she loves to travel and try new food. You can find her creating new tablescapes over at A Worthey Read, as well as saving you money on A Mitten Full of Savings.