Books and articles by and about the actors who starred in the Little House on the Prairie TV series provide a behind-the-scenes look at the show and how it affected the lives of the people making it. Here is a brief overview of Prairie Tale: A Memoir.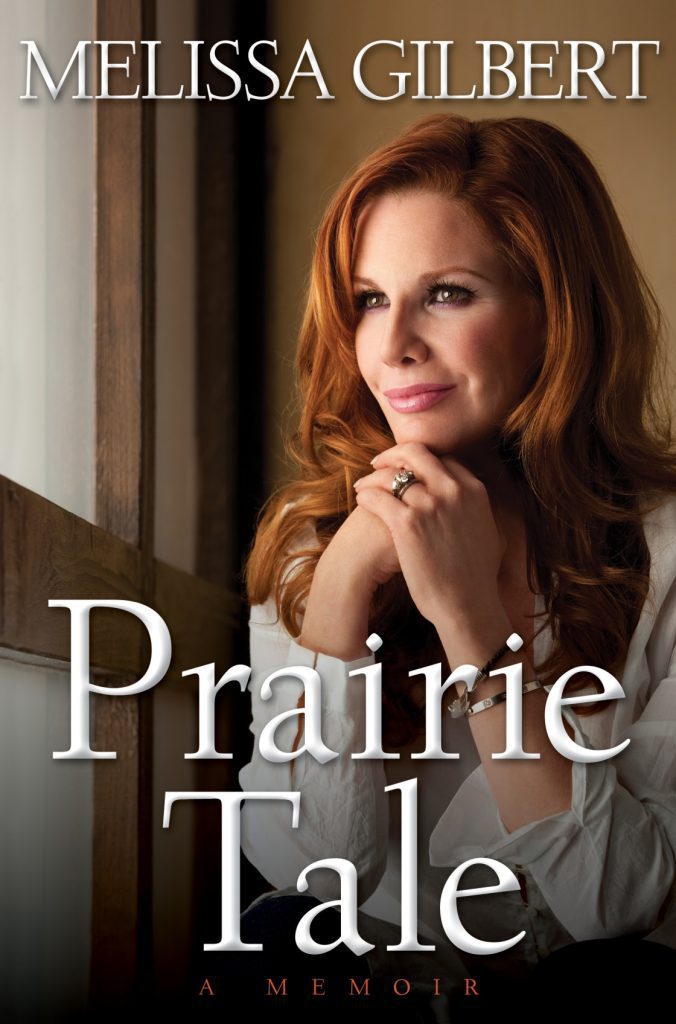 Author: Melissa Gilbert
Publisher: Gallery Books (February 16, 2010)
Synopsis:
A fascinating, heartbreaking, and ultimately uplifting tale of self-discovery from the beloved actress who earned a permanent place in the hears of millions for her role in Little House on the Prairie television series when she was just a child.
To fans of the series, Melissa Gilbert grew up in a fantasy world with a larger-than-life father, friends and family she could count on, and plenty of animals to play with. Children across the country dreamed of the Ingalls' idyllic life—and so did Melissa.
With candor and humor, the cherished actress traces her complicated journey from buck-toothed Laura "Halfpint" Ingalls to Hollywood starlet, wife, and mother. She partied with the Brat Pack, dated heartthrobs like Rob Lowe and bad boys like Billy Idol, and began a self-destructive pattern of addiction and codependence. She eventually realized that her career on television had earned her popularity, admiration, and love from everyone but herself.
Through hard work, tenacity, sobriety, and the blessings of a solid marriage, Melissa has accepted her many different identities and learned to laugh, cry, and forgive in new ways. Women everywhere may have idolized her charming life on Little House on the Prairie, but Melissa's own unexpectedly honest, imperfect, and down-to-earth story is an inspiration.
About the Author: Melissa Gilbert
On May 8, 1964, Melissa Ellen Gilbert was born in Los Angeles, California. Adopted when she was only one day old, she was an irrepressible light of energy since infancy, getting her start in show business by walking uninvited on stage and stealing the show from one of her parent's productions with her singing and acting, blowing kisses at the audience that she wasn't afraid of, assuming a star position even before her fifth birthday.
Her parents, concerned and cautious, did not want to stop Melissa's opportunities to share her talent with the world. Her mother let her go out on auditions for commercials only, as a bonus for her and her brother, Jonathan (who would later play nemesis Willy Oleson on Little House on the Prairie). The two were allowed to go out on auditions for commercials as an extra as long as they behaved and kept their schoolwork up.
The first time she learned she had gotten the part of Laura Ingalls happened when she was in her school cafeteria. Leslie Landon (Michael Landon's daughter) broke the news, and Melissa jumped up screaming in excitement. She never let that enthusiasm for her role go. When many child stars become angry at being trapped inside a stereotype, Melissa embraced the way people saw her and changed it through good performances, never being locked into one particular type of role. She has played it all.
As she grew up right along with Laura Ingalls, she maintained a somewhat normal life, grounded by the support of people on Little House history by being the youngest person to get a Hollywood star, being the most successful television actress of her time, and touching the hearts of millions, a pattern which continues to this day.
Melissa is now in top form, both personally and professionally. With irrepressible determination, all of us are looking forward in awe to seeing which leap she will take next, whether it be acting or directing.
Pick up your own copy of Prairie Tale: A Memoir here.
Check out our Recommended Reading for Adults and Recommended Reading for Children & Young Adults for more great books.