About Ed Friendly
Ed Friendly was born in Manhattan on April 8, 1922. He spent his formative summers on a ranch in Idaho where he fell in love with horses and the American West. He served as an Army captain in the Pacific during World War II.
After the war, he worked in New York in advertising, produced and directed radio and television shows, became National Director of Sales for ABC Television and eventually Vice President for Special Programs at NBC. At NBC he worked with many of the great talents of the day like Jack Benny, Bob Hope, Frank Sinatra, and Julie Andrews and supervised such shows as the Hallmark Hall of Fame and event programming such as the Macy's Thanksgiving Day Parade, Rose Bowl Parade, the opening of the World's Fair, and the Emmy Awards.
In his unpublished memoir, Friendly writes that the position at NBC was a tremendous experience and a great launching pad for his subsequent career as an independent producer. In 1967, he started his own company, Ed Friendly Productions, Inc. and moved his family to California.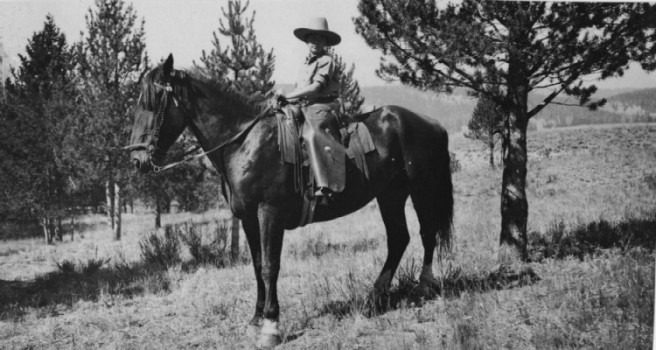 One of the first programs that Ed Friendly created, together with partners George Schlatter, Dan Rowan, and Dick Martin, and talented writers like Paul Keyes and Digby Wolfe, was Rowan & Martin's Laugh-In, a weekly sketch comedy show that ran for 140 episodes on NBC. The groundbreaking show served up rapid-fire comic sketches that brought early acclaim to comedians Goldie Hawn, Lily Tomlin, Henry Gibson, Arte Johnson, Ruth Buzzi, Judy Carne, Jo Anne Worley, and many others. Rowan & Martin's Laugh-In became the #1 rated show on television in 1968-69 and 1969-70 and won an Emmy for outstanding variety program in 1968.
Friendly later created and executive-produced "Little House on the Prairie", an adaptation of the beloved children's books by Laura Ingalls Wilder based on her childhood in the late 1800s. The show, starring Michael Landon as the patriarch of the family and Melissa Gilbert as his plucky daughter Laura, ran on NBC from 1974 to 1983.
Ron Simon, curator of the Paley Center for Media, formerly the Museum of Television & Radio, said of Mr. Friendly, "With his programming expertise, Ed Friendly could both satirize the present and look back nostalgically at American history."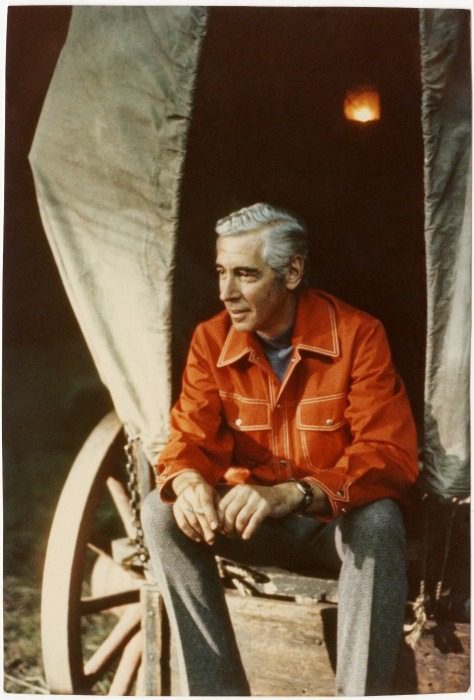 In 1979, Friendly produced the NBC mini-series Backstairs at the White House, a depiction of eight American presidents, Taft through Eisenhower, through the eyes of White House staff. The series received 11 Emmy nominations.
And in his eighties, Friendly decided to revisit the Little House stories by producing a mini-series based on the Little House on the Prairie novel. It aired on The Wonderful World of Disney on ABC in 2005.
Ed Friendly passed away on June 22, 2007.
The Creation of
Little House on the Prairie
The story of how Little House on the Prairie came to television screens across America is quite interesting though not well known. It all started with Ed Friendly's wife, Natalie, who grew up reading the books in the 1930s shortly after they were published. She fell in love with the books and read them to her own children as they were growing up. For many years she urged her husband to acquire the rights to create shows based on the books.
One day Ed went to check on his teenage daughter Brooke who was at home in bed with a cold. He noticed that she was reading one of the Little House books and asked her why she was reading something that her mother had already read to her as a child. Brooke explained that she re-read all eight of the books every year and asked if he would get her the ninth book, which had just been published. Her passion for these books struck a chord with him and he decided to take one of the books with him on a business trip to New York.
In his memoir, he describes how he bought a Time magazine and hid the book inside of it, so that no one would know he was reading a children's book! He read the book on the flight and when the plane landed immediately called his attorney to find out if the rights were available.
The timing was perfect because Walt Disney had just inquired about optioning the rights to one of the books from the rights holder, a man named Roger Lea MacBride who had inherited the copyrights from Laura Ingalls Wilder's daughter, Rose Wilder Lane. When Ed spoke to Roger, he explained that he didn't want to develop just one book, but rather all of them. Roger flew out to California and they spent some time together. Ed explained that he wanted to produce a pilot and then a weekly series, and outlined how he wanted to lay it out. Roger shared Ed's vision and they reached an agreement.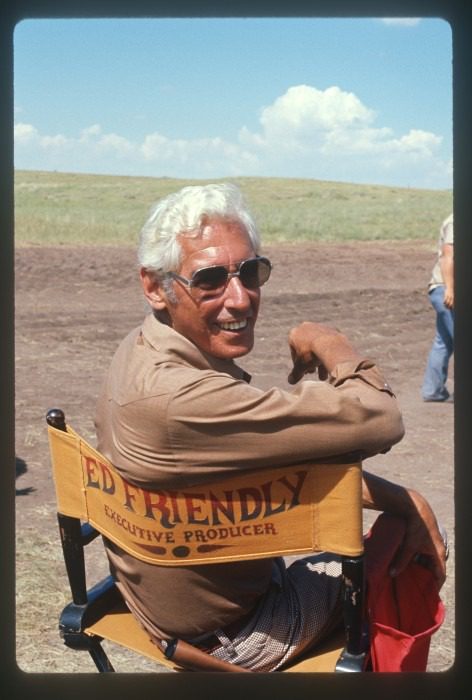 Ed then engaged a talented writer named Blanche Hanalis to write a script for a pilot. They worked together closely over the course of two months to get it right and be as faithful as possible to Wilder's novel. In his memoir, Ed describes how much he enjoyed the collaboration with Blanche. During that time Ed had conversations with all three television networks, but none expressed interest – they said it was "out of fashion and too soft a property."
Enter Michael Landon. Ed and Natalie had seen a Bonanza episode that Michael had directed called "The Wish". Ed decided to call Michael to let him know that he had a script that he wanted him to direct. He sent Michael the script in the early afternoon and by the late afternoon received a call from Michael asking if he could come by and talk about it. Michael said he loved the script and not only wanted to direct it, but also play the role of Charles Ingalls ("Pa"). Michael had an exclusive contract with NBC as an actor and a director.
Casting Melissa Gilbert
Below is an excerpt of Ed Friendly's fond recollections of Melissa Gilbert's audition.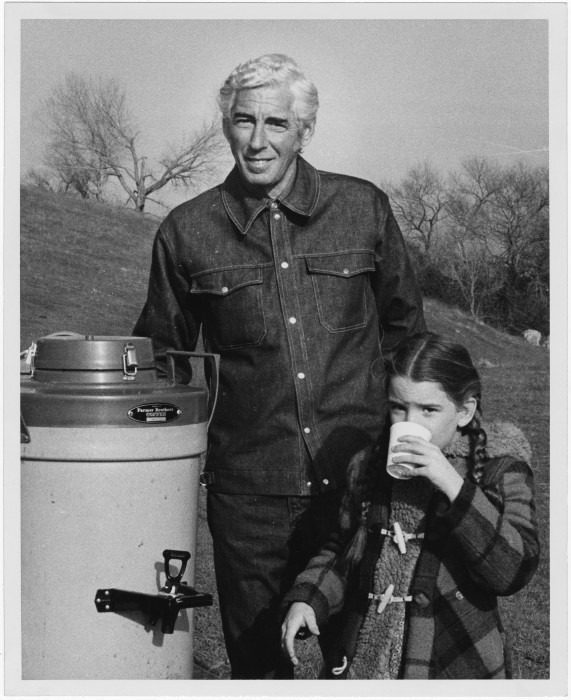 "When we were casting the show, we had done screen tests with about five or six different people for each of the children's roles, and we first met with the kids in the office and then after we selected the five or six best ones we did screen tests… Melissa came in the office the next day and was absolutely charming. She won all of us over. When she went to leave, the NBC Casting Director asked how tall she was. Bear in mind that each one of these little youngsters came in with their casting summaries, which included their pictures, and vital statistics. As all of them had, Melissa's had her height, age, etc. listed on it. So the question, "How tall are you?" was really unnecessary. I remember little Melissa looked at me and with half a smile put her hand on top of her head and said to the Casting Director, "Oh, so big." She then exited. For my money, she had the part right then and there. We followed through with the screen tests and she was by far the best. What a great choice she was for the part of Laura Ingalls of Little House on the Prairie.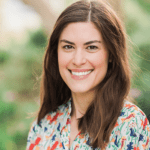 Rebecca was one of the driving forces in developing and launching the Little House on the Prairie® website. She is committed to preserving Laura Ingalls Wilder's legacy and meeting fans from around the world. For the past four years, she has worked in the education technology sector in both early learning and higher education, helping people access opportunities to learn and succeed. She lives in Los Angeles with her husband and enjoys hiking and gardening.