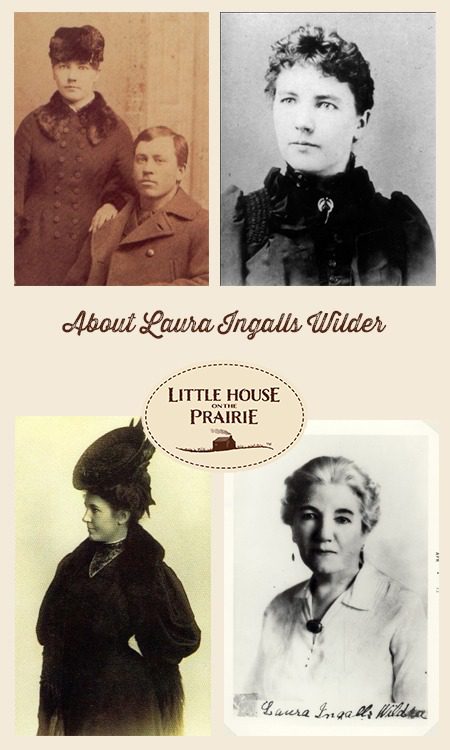 And what about the author who launched the original Laura—Laura Ingalls Wilder? She once told readers that "All I have told is true but it is not the whole truth,"1 blurring the distinction between herself and the character she created. Even her editor was confused: "I had understood when your manuscript was given to me to read, that it was autobiographical… Won't you send us an autobiographical sketch so that we can see just how this material fits into your own background?"2
Furthermore, generations of readers, television viewers, scholars, and the public at large have projected their own images of Laura Ingalls onto the books, television spin-offs, mini-series, documentaries, musicals, pageants, plays, articles, and recordings that have made Laura Ingalls an iconic American figure and Laura Ingalls Wilder a literary legend.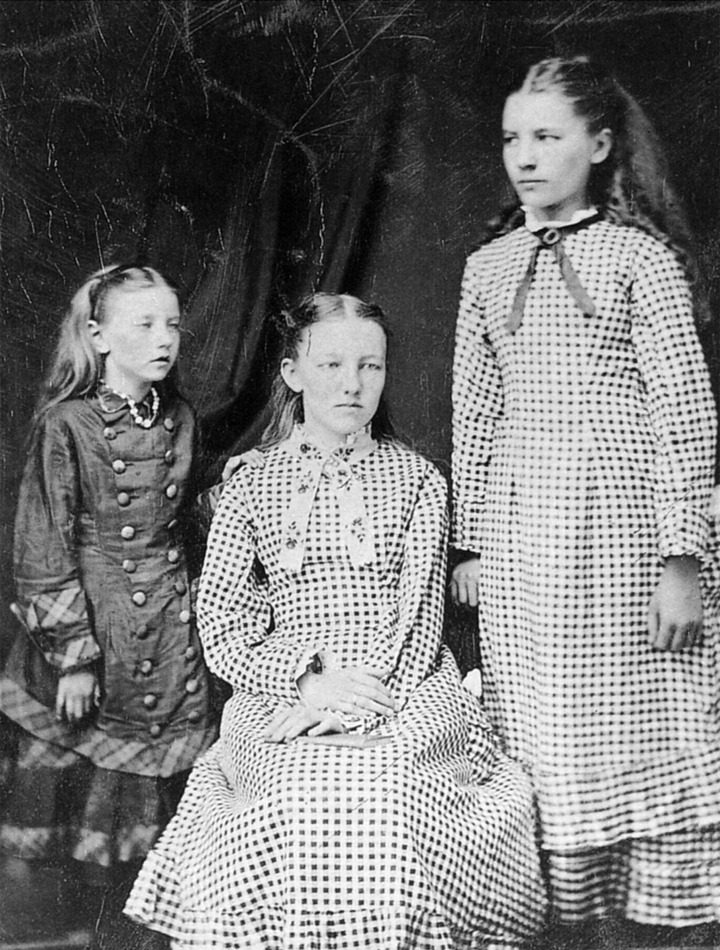 So who is Laura Ingalls? Is there a definitive answer to this question?
Here are a few indisputable facts about the historical Laura: She was born on February 7, 1867, to Charles and Caroline Ingalls. Like her older sister Mary Amelia, Laura Elizabeth spent the first years of her life on a farm in Pepin County, Wisconsin.
The family may have moved briefly to Chariton County, Missouri, in the late 1860s, but by 1870, was living near Independence, Kansas. They were squatters on the Osage Diminished Reserve. As the federal census taker noted, "the Lands belonged to the Osage Indians and Settlers had no title to Said Lands."3 Laura's sister, Caroline Celestia (Carrie), was born there on August 3, 1870.
The family returned to Wisconsin in 1871, then moved west to Minnesota, where Laura's parents bought a farm. A plague of grasshoppers destroyed their wheat crop, sending the family east to Burr Oak, Iowa. Laura's brother Charles Frederick (Freddie) was born before the family moved east—on November 1, 1875—but died on their journey to Iowa; he was just nine months old. 
Charles and Caroline had a hard time making ends meet in Iowa. Their attempt to manage a hotel failed, and Charles found work at a mill. Laura's sister Grace Pearl was born in Burr Oak on May 23, 1877, but the family didn't linger there. They returned to Minnesota and lived in the small town of Walnut Grove for about a year.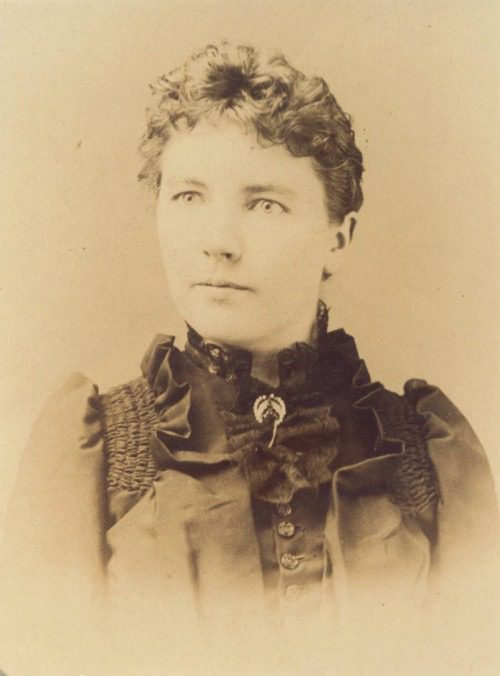 After a serious illness, Mary lost her sight in 1879. That same year, Charles Ingalls accepted a job as a clerk and bookkeeper with the Chicago & North West Railroad in Dakota Territory, and the family moved west one last time. Charles filed a homestead claim in 1880, and helped found the town of De Smet. Laura came of age in Dakota Territory. She received her teaching certificate, taught schools near De Smet, and was courted by a young homesteader, Almanzo Wilder. They married on August 25, 1885, when Laura was eighteen. Their daughter Rose was born on December 5, 1886.
Laura and Almanzo's first nine years of marriage were marred by economic hardship and personal loss. Both had diphtheria and Almanzo suffered a subsequent stroke, which left him permanently disabled. As Rose later wrote, her father "limped through the rest of his ninety years and was never as strong as he had been."4  Laura and Almanzo's second child—a son—died just a month after his birth in the summer of 1889, and a series of drought, fire, and financial crises forced the couple to move east to Minnesota, south to Florida, back to South Dakota, and ultimately to Mansfield, Missouri, in 1894. They bought a piece of land, planted over 400 apple trees, and christened their new home "Rocky Ridge Farm." The couple lived out the rest of their lives there.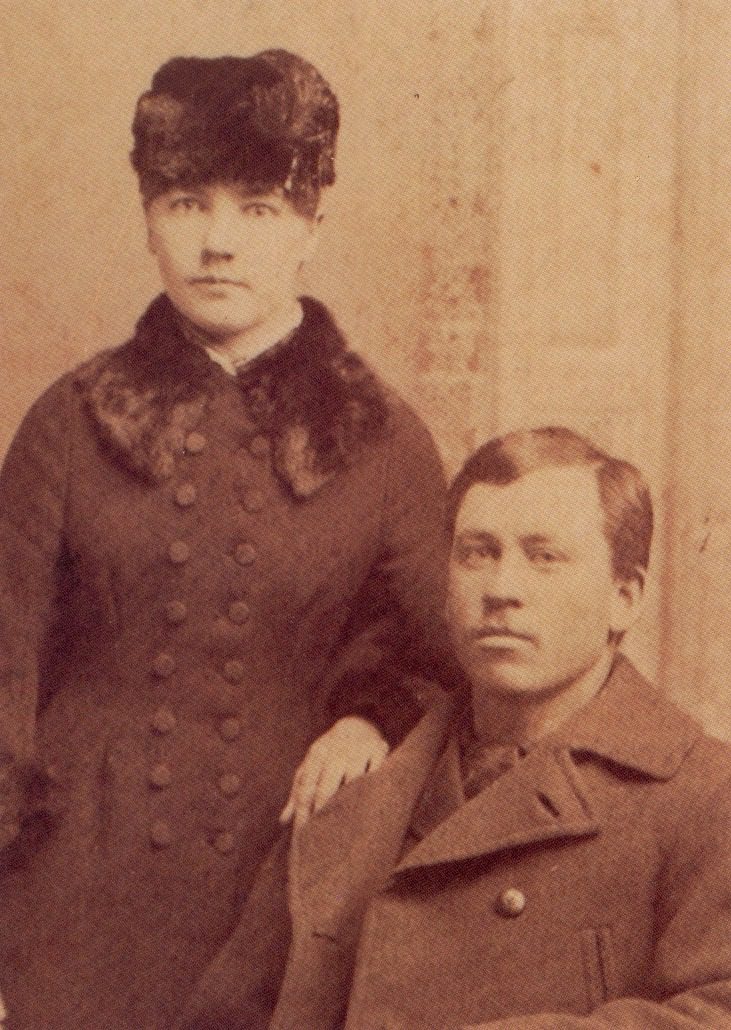 In 1911, Laura launched her writing career with The Missouri Ruralist, the leading agricultural newspaper in the state. Rose also pursued a writing career and by the late 1920s was a well-known author. She encouraged her mother to write for national audiences too. In May 1930, Laura finished writing her first book-length work, entitled Pioneer Girl, an autobiography written for adult readers that focused on her frontier childhood and adolescence. Rose worked as her mother's editor on Pioneer Girl, and helped market it to editors in New York.
The manuscript didn't sell, but an abbreviated version of Pioneer Girl, written for young readers, caught the attention of two New York children's book editors, and became the first book in Wilder's Little House series, Little House in the Big Woods, published in 1932. Laura and Rose formed an editorial collaboration, and together produced the remaining seven books published during their lifetimes.
Laura died in 1957, at the age of ninety; Rose died in 1968, at the age of 81. Three years later, in 1971, the last Little House novel was published posthumously, The First Four Years. By then Laura was an established literary legend.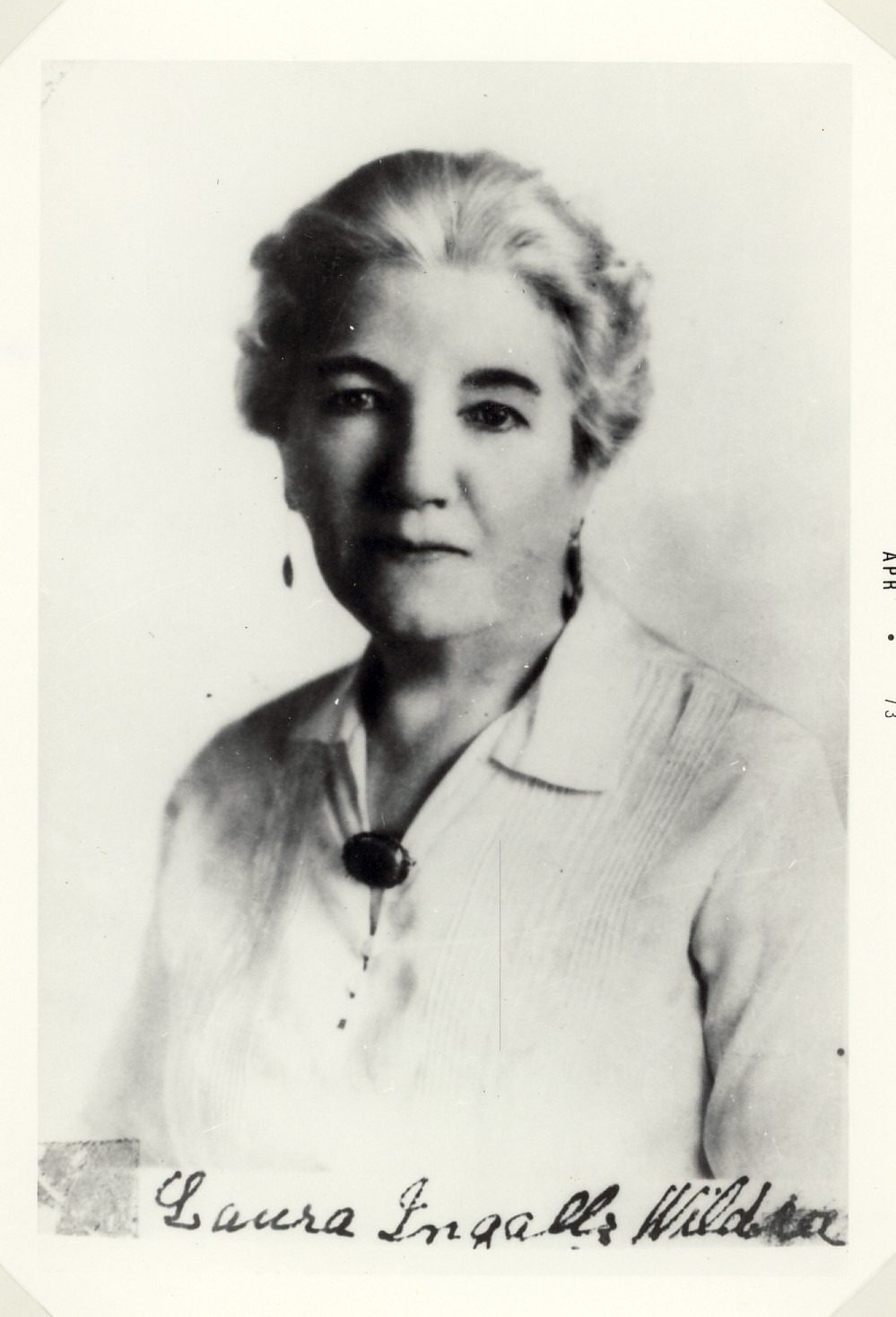 The "Little House on the Prairie" television series launched in 1974, and with it, Laura's celebrity reached new audiences. So too did new questions about Laura. And as the decades passed, the questions about Laura's many identities became more complicated and perplexing.
Yet her influence continued to grow, inspiring new generations of readers and viewers to identify with both the real and fictional Laura Ingalls. Some point to her courage and optimism in the face of adversity; others to what they interpret as the simple, faith-based lifestyle her pioneer family embraced; still others resonate with Wilder's depiction of women in the American West or the environmental themes they find in her work.
What is consistent, however, is that most Laura enthusiasts feel a personal connection with her; they believe Wilder's work speaks directly to them. That voice appears to break through cultural, social, and generational barriers, allowing readers to bring their own unique interpretations of Laura into their lives. This web site will explore the many different faces of Laura Ingalls, and the many ways her work has inspired others, allowing you to draw your own conclusions about her. Because as Laura herself wrote, "There are so many different ways of seeing things, and so many different ways of saying them."5
See all of our posts about Laura Ingalls Wilder here. To learn more about Laura Ingalls Wilder and how she became a writer, we recommend you check out Dean Butler's documentary, Little House on the Prairie: The Legacy of Laura Ingalls Wilder. To purchase the DVD, click here.
Notes:
Laura Ingalls Wilder, Detroit Book Fair Speech, 1937, p. 8, Box 13, Laura Ingalls Wilder Series, Rose Wilder Lane Papers, Herbert Hoover Presidential Library, West Branch, Iowa.

Virginia Kirkus to Laura Ingalls Wilder, December 15, 1931, Box 13, Laura Ingalls Wilder Series, Rose Wilder Lane Papers, Herbert Hoover Presidential Library, West Branch, Iowa.

U.S. Department of Interior, Bureau of the Census, Ninth Census of the United States, 1870, Rutland Township, Montgomery County, KS, at Ancestry.com.

Rose Wilder Lane, Introduction to Laura Ingalls Wilder, 

On The Way Home: The Diary of a Trip from South Dakota To Mansfield, Missouri, in 1894

 (New York: Harper & Row, 1962), p.2

 

Laura Ingalls Wilder, By the Shores of Silver Lake

 (New York: Harper & Row, 1939), p. 58.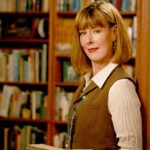 Pamela Smith Hill is the author of Laura Ingalls Wilder: A Writer's Life and the editor of Laura Ingalls Wilder's Pioneer Girl: The Annotated Autobiography. She has taught writing and literature classes at several universities, including a massive open online course on Wilder for Missouri State University. She is also the author of three Young Adult novels.