My garden is as crowded as my bookshelves, and Laura Ingalls Wilder is a good part of the reason why. I sit down to read, come across a plant, and then want to grow it. Here's how it happens.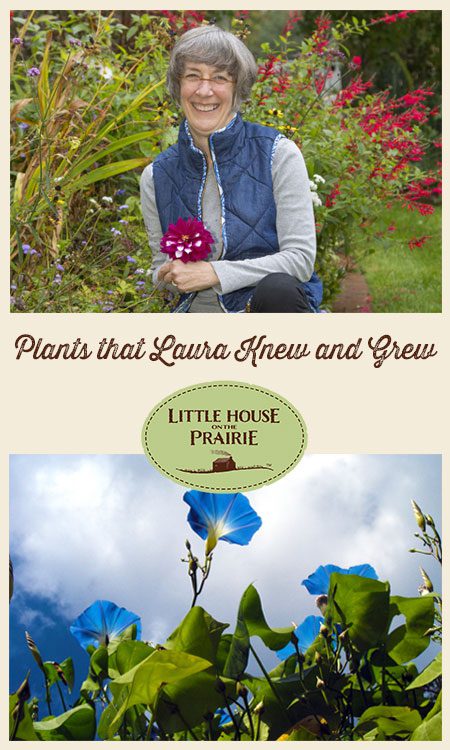 Start, let's say, with On the Banks of Plum Creek. By Chapter 2, the family is ready to move into Mr. Hanson's dugout on their new farm. Jack the brindle bulldog runs ahead along the path with Laura close on his heels. When she arrives, she finds "singing flowers"—morning glories, that is—climbing around the door to the dugout with colorful, funnel-shaped blooms. I'm now smitten with the desire to plant morning glories of my own.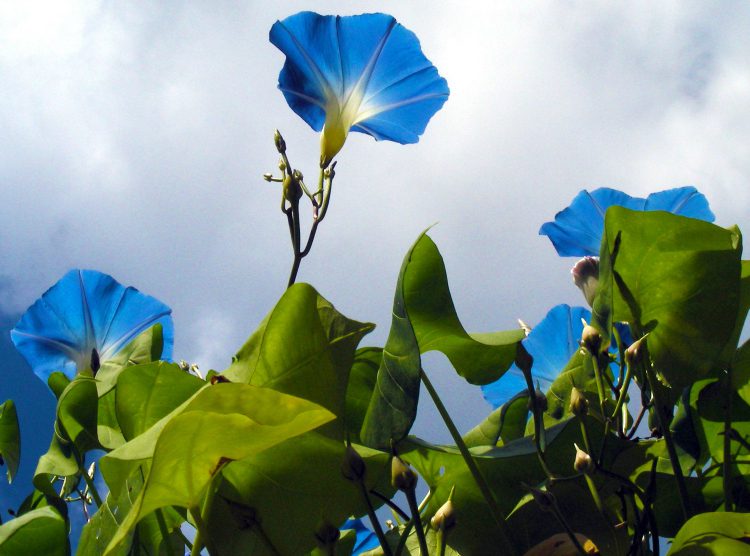 Luckily it isn't too hard. Morning glories are hardy annuals that bloom all across the country. One of my favorites is 'Heavenly Blue.' To give them a boost, soak the seeds for 24 hours before you plant them. They'll germinate faster. This year I'm going to try 'Grandpa Ott,' a deep purple variety with a pink throat. The founder of Seed Savers Exchange, Diane Ott Wheatley, saved the seed from her grandfather's Iowa farm. Mrs. Wilder would have approved. As a happy coincidence, the headquarters of Seed Savers Exchange is less than eight miles from Burr Oak, Iowa, where Laura lived with her family. While I don't have a dugout in my garden, purple morning glories should look very nice singing their way up the white trellis next to the porch.
Then there are all the native plants that Wilder used in her lush descriptive prose. Plants differ from place to place, and the Ingalls family moved so often. As Ma put it in By the Shores of Silver Lake, "We're west of Minnesota, and north of Indian Territory, so naturally, the flowers and grasses are not the same."
Flag irises are a great example. They appear in Plum Creek, Pioneer Girl, in a 1947 letter that she wrote to a Decorah, Iowa newspaper, and in "A Bouquet of Wild Flowers" published in the Missouri Ruralist in 1917. Wilder captured the memories of these "flags" growing in damp places along creek and river edges at various family homes during her childhood. Almanzo added one in a bouquet that he picked for her at Rocky Ridge Farm.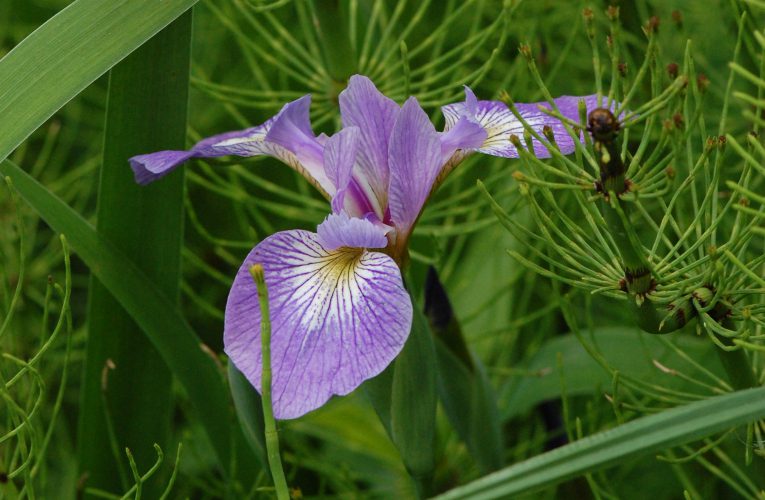 There are two similar-but-different wild irises, a northern variety in areas like Walnut Grove, Minnesota and a southern cousin common to states like Iowa and Missouri. Since I live in New Jersey, I mail-ordered three southern blue flag plants from Prairie Moon Nursery in Winona, Minnesota, less than an hour from Pepin, Wisconsin, where it all began. (Can you sense a theme here?) When I opened the package, it didn't look like much—three carefully wrapped pieces of stick-like roots with a bit of green leaf attached to each. Once in the garden, though, they quickly put on new growth and bloomed for the following year. And there they grow, living reminders of Laura's wildflowers right outside my door.
If morning glories and irises don't suit your fancy, there are many other possibilities. Laura Ingalls Wilder grew or knew at least fifty garden flowers, close to forty wildflowers, many trees, two dozen fruits, and another two dozen vegetables. In the Ingalls home on 3rd Street in De Smet, a letter from Caroline Ingalls to Laura's sister Carrie instructed, "Plant your ground cherries in the house as you do tomatoes."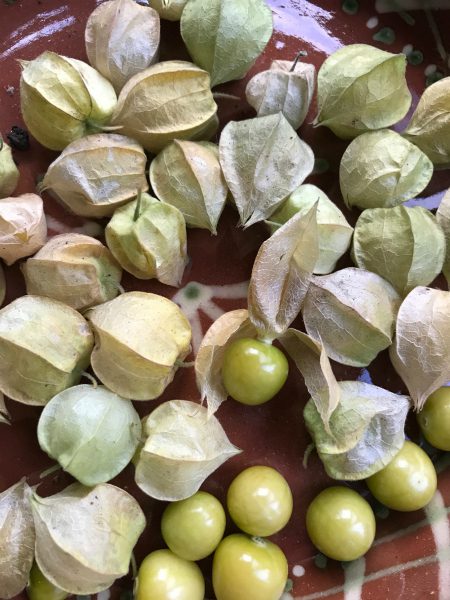 Ground cherries are relatives of tomatillos, native to the places like Kansas. Maybe Caroline Ingalls first grew them during her Little House on the Prairie years. Their fruit swells inside papery husks. As Ma mentioned, if your growing season is short, start the seeds inside in spring. I started mine in April in a sunny window and planted them in the garden around Memorial Day. By August, I had fruit setting on the sprawling plants (about three feet high and six feet wide), but I didn't know how to tell when they were ready to be picked. I asked one of the vendors at our weekend farmers market, and she gave me a great tip. Ground cherries fall off the plant when they are ripe. Harvest is easy—just pick them up off the ground. They made delicious preserves. I ordered a packet of "Aunt Mollie's Ground Cherries" from Baker Creek Heirloom Seeds, and, you guessed it, they are located in Mansfield, Missouri, a mere seven miles from Rocky Ridge Farm.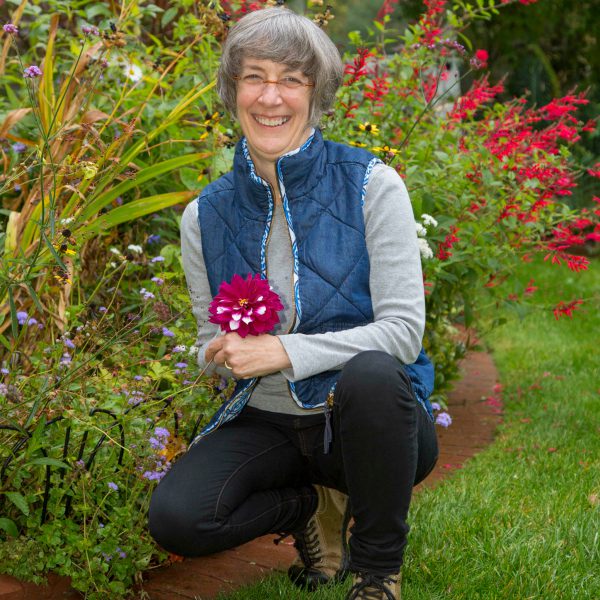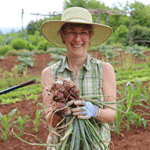 Marta McDowell lives, gardens, and writes in Chatham, New Jersey. She writes and lectures on gardening topics and teaches landscape history and horticulture at the New York Botanical Garden, where she studied landscape design. Her interest is in authors and their gardens, the connection between the pen and the trowel.