In 1942, literary agent George Bye received the final manuscript from a client he had reluctantly decided to represent twelve years earlier, an author whose first work, a memoir for adults, had left him uninspired. But she had found her voice as a children's book writer, and Bye felt deeply moved and stirred by her eighth and final novel. He predicted her books would "become an American fixture, something like Little Women and Little Men, but with sounder inspiration…." [1]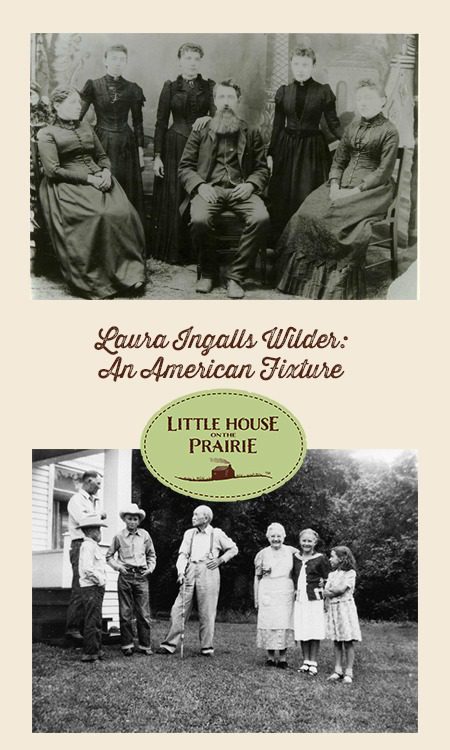 Comparing Laura Ingalls Wilder to Louisa May Alcott, the author of Little Women and Little Men, may seem inevitable now, but when These Happy Golden Years was published in 1943, Wilder's reputation as a writer of American children's classics was far from assured. Although the last five titles in her Little House series had been named Newbery Honor Books, none had won the coveted medal itself. Ursula Nordstrom, Wilder's editor at Harper & Brothers, maintained that the American Library Association's Newbery Committee was prejudiced against all "series books," and were blind to their literary merit. [2]
Yet almost from the moment Wilder's first Little House book was published (Little House in the Big Woods), young readers responded enthusiastically to her characters and their stories. As one fourth grader wrote in 1933, "I enjoyed the book very much. I wish it would never come to a[n] end for it was so good."[3] 
Throughout her lifetime, Wilder seemed surprised by her readers' admiration because, as she told reporters, "I didn't know how to write. I went to little red schoolhouses all over the West and I was never graduated from anything."[4] 
Yet Wilder came from a family that valued learning—books, poetry, music, and storytelling. Her mother Caroline Quiner Ingalls had been a schoolteacher, and insisted that her girls—Mary Amelia, Laura Elizabeth, Caroline Celestia, and Grace Pearl—needed a proper education, even on the frontier. Wilder became an avid reader, the first and perhaps most essential step in becoming a writer. In Wilder's memoir Pioneer Girl, she described how she and Mary read aloud from the Independent Fifth Reader as a crowd gathered outside their window to listen.[5]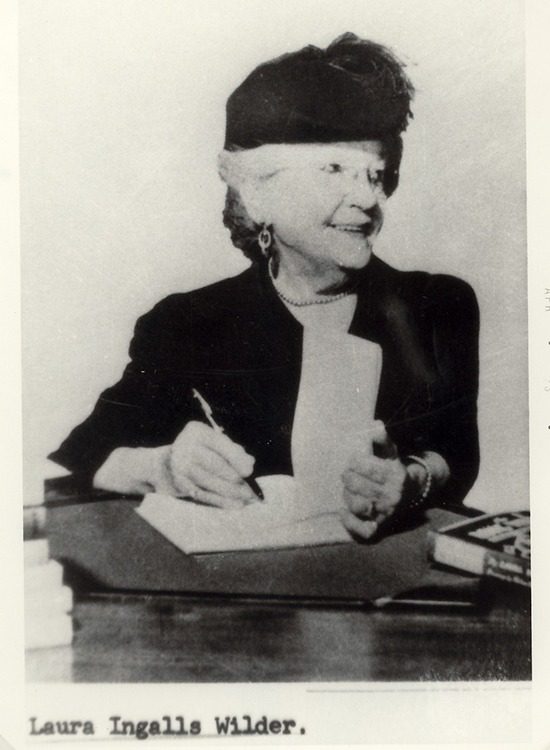 From her father Charles Ingalls, Wilder learned the lyricism and pacing of storytelling. "Pa was no business man," she explained to her daughter, author Rose Wilder Lane. "He was a hunter and trapper, a musician and poet."6 He dreamed of moving west, of building a better life for his family. His pioneer aspirations gave Wilder's fiction its shape and thematic focus as well as much of its content.
Her ambition to write professionally may have taken root in Dakota Territory when she was a teenager. She began writing poetry and in 1883, at the age of sixteen, completed her first composition. Entitled "Ambition," it won praise from her favorite schoolteacher, who encouraged her to write more. Wilder treasured this early work; she kept her adolescent poems and the original draft of "Ambition" all her life.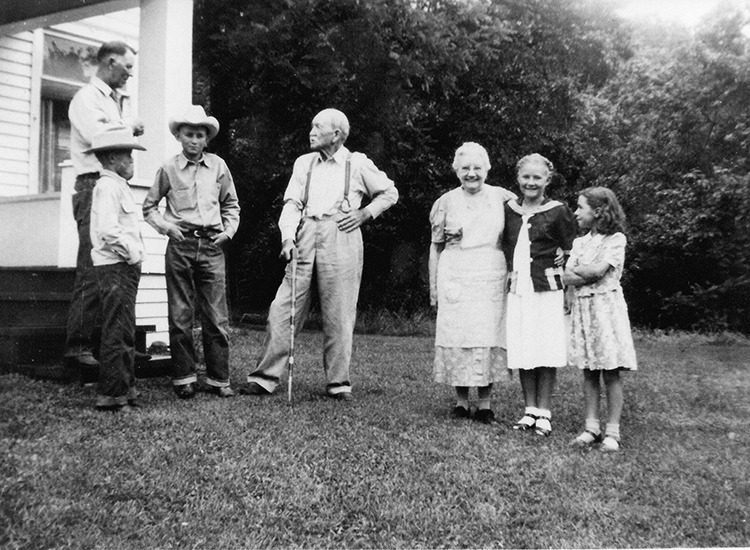 Perhaps because Wilder's interest in writing began when she was young, she seemed instinctively to know the kinds of characters and situations that would appeal to young readers. When her daughter, who edited the Little House books, advised against including Mary's blindness in the series, Wilder disagreed.
"A touch of tragedy makes the story truer to life and showing the way we took it illustrates the spirit of the times and the frontier." She added, "I don't see how we can spare what you call adult stuff for that makes the story." [7]
In the years that followed the publication of These Happy Golden Years, sales for Wilder's books remained strong. A second generation of young readers fell under her spell. By the 1950s, it was still too early to declare Wilder a literary legend, but her impact on children's literature was undeniable. Her books were translated into multiple languages; her publisher released a new edition of her books featuring illustrations by Garth Williams; and in 1954, the American Library Association unveiled its Wilder Medal. As Ursula Nordstrom wrote, the medal would honor writers or illustrators who made "a distinguished, creative, sustained contribution to children's books."8 Wilder herself was its first recipient.
Her reputation continued to gain momentum after her death in 1957. Organizations sprang up across the country to preserve and commemorate sites that had been important to Wilder and her family. "Little House on the Prairie," an NBC television series that originally aired from 1974 to 1982, brought a new audience to Wilder's work, and by the 1980s, her influence had moved well beyond children's literature.
Wilder's work has historical, cultural, educational, and social significance. This web site has been designed to showcase her evolving legacy across multiple subjects and audiences. You'll find a range of information here focused on Wilder's work, life, significance, and meaning. Wilder has indeed become an American fixture, a literary legend. She merits a multi-faceted Web site for all her followers.
To learn more about Laura Ingalls Wilder and how she became a writer, check out Dean Butler's documentary, Little House on the Prairie: The Legacy of Laura Ingalls Wilder. To purchase the DVD, click here.
And don't forget to sign up for our free newsletter.
References
George Bye to Laura Ingalls Wilder, May 5, 1943, James Oliver Brown Collection, Rare Book and Manuscript Library, Columbia University, New York.
Ursula Nordstrom to Ethel Heins, June 16, 1975, in

 

Dear Genius: The Letters of Ursula Nordstrom,

 

ed. Leonard S. Marcus (New York: HarperCollins, 1998), p. 365.
Marjorie Vitense to Laura Ingalls Wilder, February 22, 1933, Folder 14, Laura Ingalls Wilder Home Association, Mansfield, MO, Microfilm ed., Laura Ingalls Wilder Papers, 1894-1943.
Quoted in Fred Kiewit, "Stories That Had To Be Told,"

 

Kansas City Star, n.d. [1955], clipping, Laura Ingalls Wilder Folder, Archives Collection, South Dakota State Historical Society, Pierre.
Laura Ingalls Wilder,

 

Pioneer Girl: The Annotated Edition, ed. Pamela Smith Hill (Pierre, SD: The South Dakota State Historical Society Press, 2014), p. 106.
Laura Ingalls Wilder to Rose Wilder Lane, March 23, 1937, Box 13, Rose Wilder Lane Papers, Herbert Hoover Presidential Library, West Branch, IA.
Laura Ingalls Wilder to Rose Wilder Lane, January 26, 1938, Box 13, Rose Wilder Lane Papers, Herbert Hoover Presidential Library, West Branch, IA.
Ursula Nordstrom to Garth Williams, February 11, 1954, in

 

Dear Genius: The Letters of Ursula Nordstrom,

 

ed. Leonard S. Marcus (New York: HarperCollins, 1998), pp. 74-75.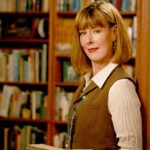 Pamela Smith Hill is the author of Laura Ingalls Wilder: A Writer's Life and the editor of Laura Ingalls Wilder's Pioneer Girl: The Annotated Autobiography. She has taught writing and literature classes at several universities, including a massive open online course on Wilder for Missouri State University. She is also the author of three Young Adult novels.