James Cooper [to Albert]: Why didn't you ever tell me you were an orphan?
Albert Quinn Ingalls: It just never came up, I guess. Being an orphan, it's not so bad.
James Cooper: It's bad enough.
—Season 7, Episode 1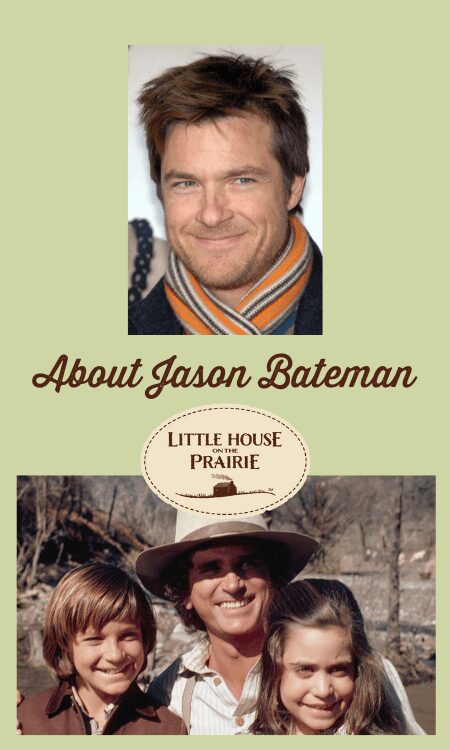 Jason Bateman was born on January 14, 1969 in Rye, New York.  His early life was fairly nomadic – his family lived in Boston, Massachusetts until he was four, Salt Lake City Utah until he was seven, and then they moved to Los Angeles. His mother, Victoria Elizabeth was a flight attendant for PanAm and his father, Kent Bateman, is a producer/director known for The Headless Eyes and Land of No Return films.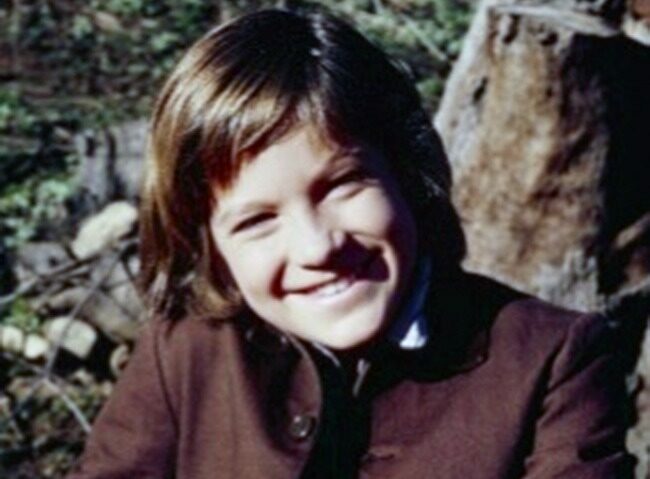 First Television Credit
Jason started acting at around age ten, and his first television role was at age eleven, as James Cooper, a boy who alongside his sister Cassandra is left orphaned when their parents are killed in an accident. After initially trying to give the children to a relative or have them adopted, Charles and Caroline adopt James and Cassandra themselves. Starting in Season 7 of the series, Jason was featured in over 20 episodes. The character of James faces a great deal of adversity in the series, including getting caught in a beartrap and getting shot during a bank robbery (though he soon recovered).
In an interview with Variety Magazine, Jason said of the Little House set, "…the way in which everybody functioned was very familial. It was a warm place, and I remember in the few years that followed, when I would end up on sets that were less functional." Jason credited Michael Landon's influence for guiding him to his own future role as a director and producer.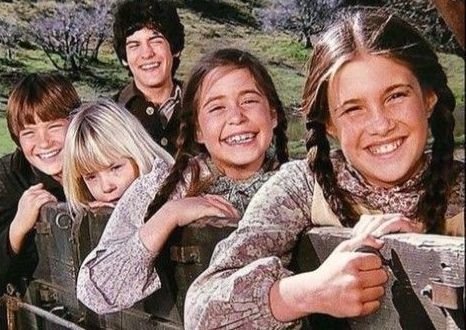 Eighties Sit-Coms
Jason's next big role was as Derek Taylor in the eighties series Silver Spoons, followed by the role of Matthew Burton in It's Your Move, but most eighties kids will remember him as David Hogan in Valerie (later The Hogan Family), playing the title character's son, David. During the series, Jason also got behind the camera, becoming the youngest member of the Director's Guild of America, directing three episodes.
He made his first appearance on the Johnny Carson show in 1984.
As Jason's star was rising, so was his sister Justine Bateman, holding the role of Mallory Keaton in Family Ties for the entire run of the series from 1982-1989. In 1986, both siblings starred together in the TV movie Can You Feel Me Dancing? which was co-produced by their father. In the movie, Justine played a blind teenager trying to break free from her overprotective family and friends. Mimicking their real familial ties, Jason played her brother in the film.
Feature Films
Jason made his feature film debut in the movie Teen Wolf Too, a 1987 sequel to the original starring Michael J. Fox. The movie was a box office failure, but it achieved international recognition for Jason. His boy-next-door good looks and sense of humor made him very popular with younger audiences, especially teenage girls.
After The Hogan Family ended in 1991, Jason had roles on four series — Simon, Chicago Sons, George & Leo, and Some of My Best Friends—none of which lasted longer than one season. In 1994, he played opposite Katharine Hepburn and Anthony Quinn in the television film This Can't Be Love.
Going back to his sit-com roots, Jason took the role of Michael Bluth in 2003 in the comedy series Arrested Development. Although critically acclaimed, the series never achieved high ratings and ended in 2006. Jason won several awards for his work on the series, including a Golden Globe for Best Actor in a Television Series Musical or Comedy. He was also nominated for an Emmy for Outstanding Actor in a Comedy Series in 2005. The series was renewed by Netflix in 2013, with the entire original cast reuniting for its fourth season. Following another hiatus, Season 5 premiered on Netflix in 2018 with a series end in 2019.
The initial run of Arrested Development revitalized Jason's film career, leading to supporting roles in comedies as 2004's Dodgeball: A True Underdog Story and 2006's The Break-Up with Jennifer Aniston and Vince Vaughn. The following years resulted in multiple supporting roles in movies with some big name actors. In 2007, there were multiple releases – Jason joined Jamie Foxx and Jennifer Garner in the military thriller The Kingdom and joined Garner again in the critically acclaimed Juno along with Ellen Page.
The following year, Jason co-starred with Will Smith and Charlize Theron in the superhero comedy Hancock. In 2009 he reunited with Vince Vaughn in Couples Retreat, and in 2010 he rejoined Jennifer Aniston in The Switch. That same year, Bateman and his Arrested Development co-star Will Arnett created "DumbDumb Productions," a production company focusing on digital content.
In 2011, Jason played the role of Special Agent Lorenzo Zoil in the sci-fi comedy Paul, and starred in Horrible Bosses and The Change-Up. In 2013, Bateman joined Melissa McCarthy for Identity Thief. In the same year, Jason made his directorial debut and starred in Bad Words.
In 2014, Bateman starred in the comedies This Is Where I Leave You and Horrible Bosses 2 and narrated the documentary Pump. He also narrated A LEGO Brickumentary, a documentary about the global appeal of LEGO, in 2015. In 2016, Bateman supplied more voice work for the massively successful animated film Zootopia, and appeared in the comedies Central Intelligence and Office Christmas Party.
Starting in 2017, Bateman directed and starred in the dramatic Netflix series Ozark, earning both Golden Globe and Emmy nominations for his role as a family man who gets caught up with a drug cartel. In 2019, he won an Emmy for Outstanding Direction of a Drama Series, among other major award wins throughout the course of the series.
In 2018, Bateman starred in and produced the action comedy film Game Night with Rachel McAdams. For his performance, Jason received nominations for best performance by a comedic actor at the San Diego Film Critics Society Awards and the Critics' Choice Awards.
In 2020, Jason started a podcast with Arrested Development costar Will Arnett and Sean Hayes called SmartLess.  The tour will kick off in Toronto's Massey Hall on February 2, and make stops in Boston, Brooklyn, Chicago and Madison, ending in Los Angeles' Orpheum Theatre on February 12. The tour will also have a docuseries to be produced by Discovery+.
Family Life
In 2001, Bateman married with Amanda Anka, daughter of singer Paul Anka. Their daughter Francesca was born in 2006 followed by daughter Maple in 2012. The family resides in Los Angeles.
Recommendations from the Website Editors
A number of the cast members from "Little House on the Prairie" have written about their experiences. Below are links to our website articles about them, as well as to their books, which make entertaining reading and inspired gifts for fans of the television series.
Melissa Anderson
Alison Arngrim
Melissa Francis
Melissa Gilbert
Karen Grassle
Wendi Lou Lee
Ketty Lester
Charlotte Stewart
For information about Laura Ingalls Wilder whose novels inspired the TV series, please visit our Recommended Reading lists for children and young adults and adults. You may also be interested in a documentary film about Laura Ingalls Wilder.
We invite you to subscribe to the free Little House on the Prairie newsletter for all the exclusive interviews and events.