Mary Ingalls: God's world isn't fear and hate. It's love, its understanding.
Woman: Amen to that!
Mary Ingalls: And learning is part of that understanding.
—Season 4, Episode 15 "Whisper Country"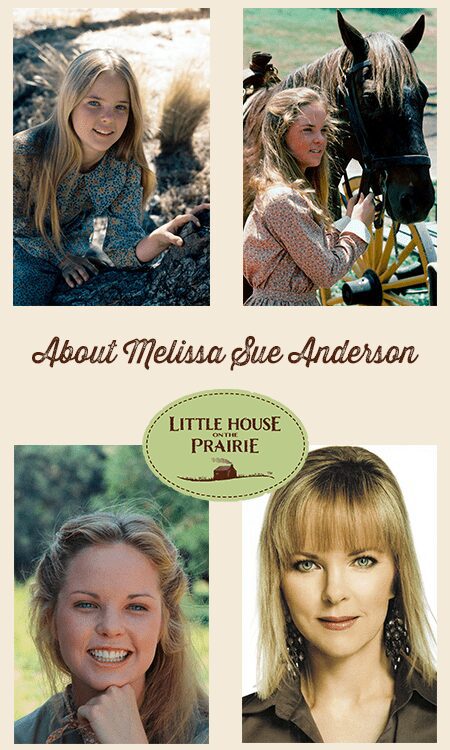 Early Life and Career
Born September 26, 1962, in Berkeley, California to James and Marion Anderson, [1] Melissa moved to southern California with her sister, Maureen, and her parents when her dad was transferred. [2]
Because she had asthma, Melissa took dancing lessons with Louis DePrine who encouraged her to take acting lessons. [3] She recalled, "I wanted to be a dancer, and he felt acting would be good for me.  So I took some lessons. Then I pestered my mom for a year to get me an agent. She did, hoping I'd get acting out of my system if I did a commercial."[4]
Melissa had her first screen kiss on the "The Brady Bunch." [5]
As Mary Ingalls in "Little House on the Prairie"
In her book, The Way I See It, Melissa describes how Mary Ingalls does not do much in the "Little House" books. [6] At first she felt under-utilized because her acting skills were unknown and the writers (and Michael Landon) were unwilling to risk writing material for her. That changed when Michael Landon was hospitalized with meningitis and could not do his close-up shots for a scene in "The Raccoon" (Season 1, Episode 10). Landon told the editor to "See how it plays. I think she [Melissa] can carry the scene on her own."[7] She did and better material was written for her after that.
Mary Ingalls Going Blind
Her most challenging acting experience was going blind in season four. Melissa knew her character went blind in the books and confronted Michael Landon about it but, "I told her to trust me," Landon said. [8] She worked hard to make the character believable. "I went to the Foundation for the Junior Blind, for specific instructions on how a young person adjusts to recent blindness," Anderson said. "It was the only time in the history of television that a series regular had lost their sight and not gotten it back… ever."[9]
For her performance in "I'll Be Waving as You Drive Away" Melissa was nominated for an Emmy in the category Outstanding Lead Actress in a Drama Series. [10] She did not win but it put her on the map.
"Little House" Education
The same day Melissa was nominated for her Emmy (August 10, 1978), she graduated from high school at age 15. Only one month a year was spent at Flintridge Sacred Heart Academy in La Canada Flintridge [11] because her education was with her on-set tutor, Mrs. Minniear. "Mrs. Minniear was terrific, the perfect combination of charm and discipline. I learned a lot from her."[12]
She learned a lot from Michael Landon, too, by watching him direct on the set. One day Landon turned to her and said, 'You want to be a director, watch this.'"[13] Landon appreciated her inquisitive nature. "She's not only a beautiful, talented actress," Landon said, "but she's bright and curious. By the time she's 20 she'll be able to star and direct."[14]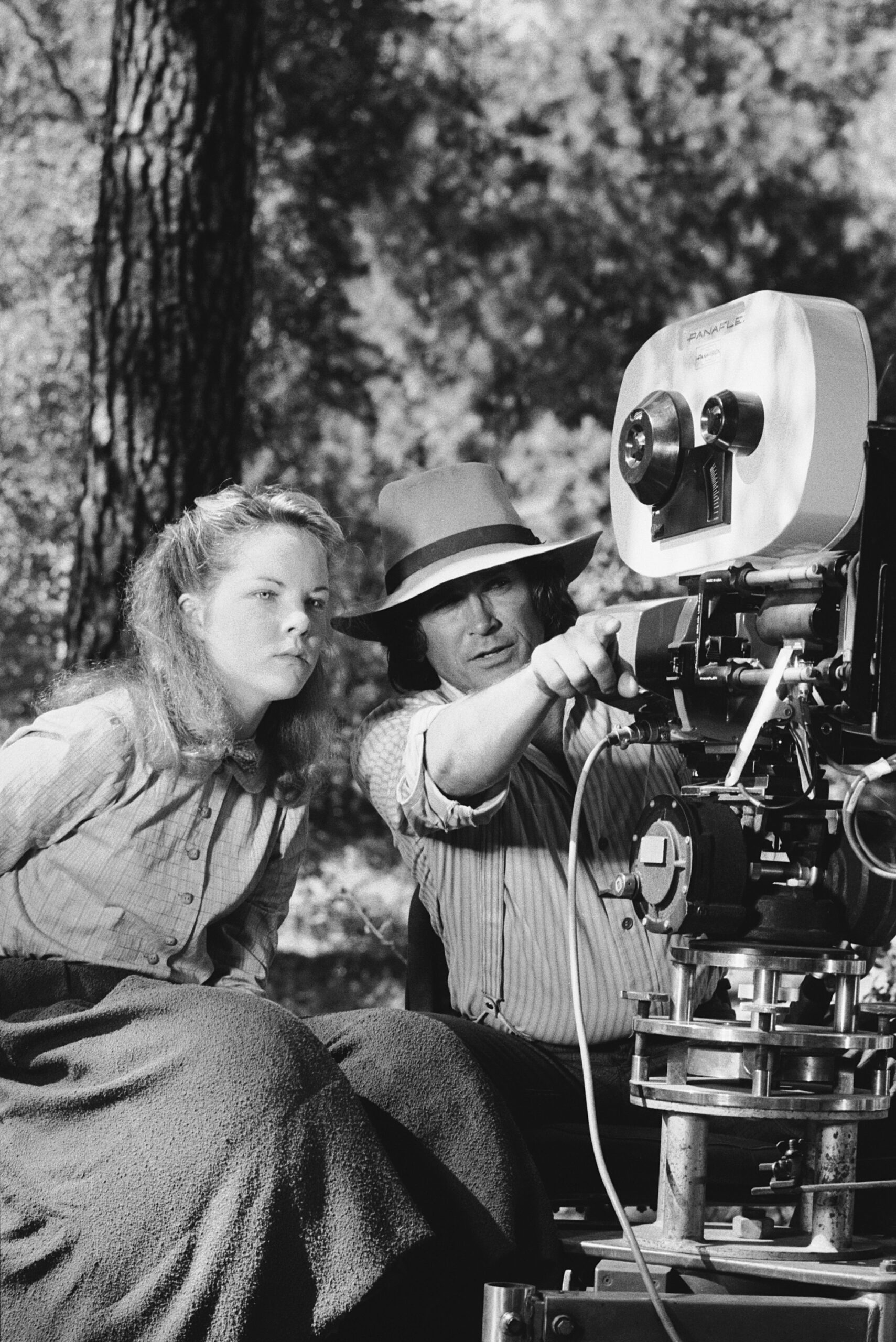 "Little House" Accolades
Widely recognized for her "Little House" work, she shared the Western Heritage Award for Fictional Television Drama in 1975 with Ed Friendly, Michael Landon, Karen Grassle and Melissa Gilbert; in 1980 she accepted the TP de Oro Award in Spain for Best Foreign Actress (Mejor Actriz Extranjera); and she was inducted into the Great Western Performers Hall of Fame by the National Cowboy & Western Heritage Museum in 1998. [15]
Life Other Than "Little House"
During "Little House on the Prairie" Michael Landon asked her to play his former girlfriend in his autobiographical TV Movie "The Loneliest Runner."
For her portrayal in the ABC Afterschool Special "Which Mother is Mine?" she won a Daytime Emmy Award for Outstanding Individual Achievement in Children's Programming. [16]
Michael Sloan: Writer, Producer, Husband
Melissa did not meet future husband Michael Sloan until she was cast in the series "Alfred Hitchcock Presents," with Michael as writer and executive producer. [17] They also worked together on "The Equalizer" and TV movies "Memories of Manon," "The Return of Sam McCloud," and "Earthquake in New York."[18][19]
Family
Melissa and Michael married March 17, 1990. [22] Daughter Piper was born February 15, 1991 [23] and her son Griffin arrived on June 14, 1996. [24] Melissa decided to devote more time to her children and less time on acting. "I decided to retire when I had my kids and to work only occasionally for friends. I never wanted to see that look on my children's faces." The 'look' was Michael Landon's daughter being ignored at her own birthday party while her dad was being mobbed by fans. [25]
In 2010, Melissa published her memoir, The Way I See It: A Look Back at My Life on Little House.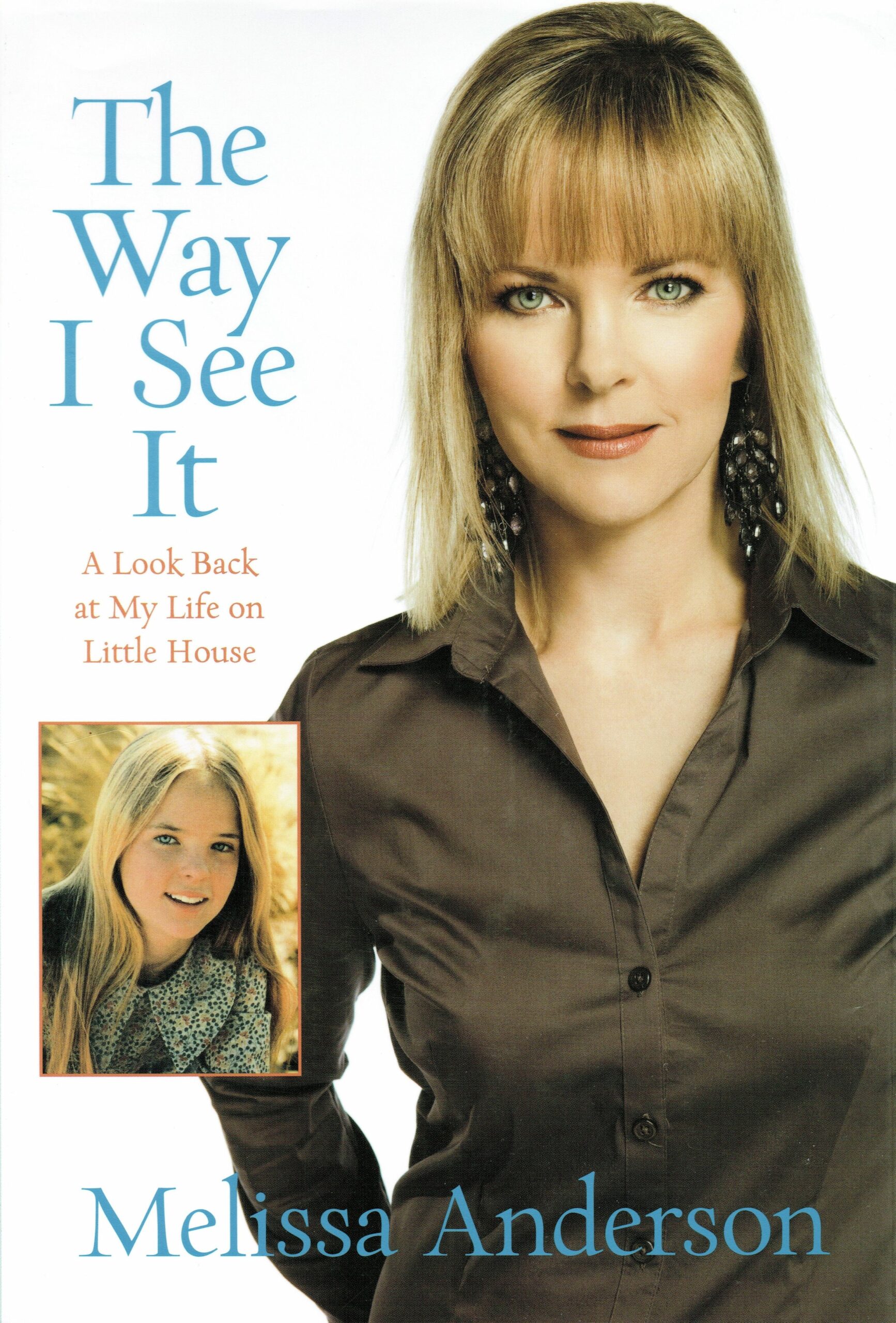 Melissa says: "I have enjoyed putting my children first and being at home with them day in and day out. As much as I enjoyed my career, I have been even happier playing my parent role. I've worked very hard; it is the most difficult job there is and by far the most rewarding. I'm confident I made the right decision for me and for our family. [My kids] are both terrific individuals, and I'm proud to be their mother."[27]
Since then, her children have grown up and moved on, so Melissa is working on new projects, such as "The Brits Are Coming," which is in post-production as of the publication of this article in 2017.[28]
Recommendations from the Website Editors
A number of the cast members from "Little House on the Prairie" have written about their experiences. Below are links to our website articles about them, as well as to their books, which make entertaining reading and inspired gifts for fans of the television series.
Melissa Anderson
Alison Arngrim
Melissa Francis
Melissa Gilbert
Karen Grassle
Wendi Lou Lee
Ketty Lester
Charlotte Stewart
For information about Laura Ingalls Wilder whose novels inspired the TV series, please visit our Recommended Reading lists for children and young adults and adults. You may also be interested in a documentary film about Laura Ingalls Wilder.
We invite you to subscribe to the free Little House on the Prairie newsletter for all the exclusive interviews and events.
References

[1] Gritten, David. "With Dates Like Sinatra Junior Melissa Sue Anderson Is Outgrowing Her 'Little House.'" People 1 June 1981
http://people.com/archive/with-dates-like-sinatra-junior-melissa-sue-anderson-is-outgrowing-her-little-house-vol-15-no-21/
[2] Norman, Nina. "Melissa Sue Anderson: Bright Star on the Prairie." Fayetteville Northwest Arkansas Times 11 November 1979
[3] Miley, Scott. "Melissa Anderson's role challenging." Anderson Daily Bulletin 14 September 1979
[4] Norman, Nina. "Melissa Sue Anderson: Bright Star on the Prairie." Fayetteville Northwest Arkansas Times 11 November 1979
[5] Melissa Sue Anderson: actress. Internet Movie Database
http://www.imdb.com/name/nm0000757/?ref_=nv_sr_1
[6] Anderson, Melissa. The Way I See It: A Look Back at My Life on Little House. Globe Pequot Press, 2010, pg. 3.
[7] Anderson, Melissa. The Way I See It: A Look Back at My Life on Little House. Globe Pequot Press, 2010, pg. 38.
[8] Reilly, Sue. "Landon's Little Kids." People 11 September 1978
http://people.com/archive/cover-story-landons-little-kids-vol-10-no-11/
[9] "Celebrity Then and Now: Melissa Sue Anderson." Stanton Daily website accessed 14 August 2017
[10] "'Holocaust' Tops Emmy Nominees." The Indianapolis News" 10 August 1978
[11] Delmar, Carie J. "Actress Sees A Bright Future – Independent Melissa Anderson Displays Confidence, Ambition." Daily News of Los Angeles 15 April 1987
http://www.melissasueandersonfan.com/LAdailynews1987.html
[12] Anderson, Melissa. The Way I See It: A Look Back at My Life on Little House. Globe Pequot Press, 2010, pg. 43.
[13] Witbeck, Charles. "Blindness: portrayal convincing." Winnepeg Free Press 6 January 1978
[14] Jory, Tom. "Mary has grown up in the 'Little House'." Journal and Courier 2 October 1978
[15] Melissa Sue Anderson: actress. Internet Movie Database
http://www.imdb.com/name/nm0000757/?ref_=nv_sr_1
[16] Rosenberg, Howard. "Donahue Tops Daytime Emmys." Los Angeles Times 5 June 1980
[17] Anderson, Melissa. The Way I See It: A Look Back at My Life on Little House. Globe Pequot Press, 2010, pg. 228.
[18] Melissa Sue Anderson: actress. Internet Movie Database
http://www.imdb.com/name/nm0000757/?ref_=nv_sr_1
[19] Michael Sloan: writer, producer. Internet Movie Database
http://www.imdb.com/name/nm0805994/?ref_=nv_sr_1
[20] Anderson, Melissa. The Way I See It: A Look Back at My Life on Little House. Globe Pequot Press, 2010, pg. 234.
[21] "Where Pigeons Go to Die." Internet Movie Database
http://www.imdb.com/title/tt0100923/?ref_=fn_al_tt_1
[22] Anderson, Melissa. The Way I See It: A Look Back at My Life on Little House. Globe Pequot Press, 2010, pg. 235.
[23] Anderson, Melissa. The Way I See It: A Look Back at My Life on Little House. Globe Pequot Press, 2010, pg. 237.
[24] Anderson, Melissa. The Way I See It: A Look Back at My Life on Little House. Globe Pequot Press, 2010, pg. 238.
[25] Anderson, Melissa. The Way I See It: A Look Back at My Life on Little House. Globe Pequot Press, 2010, pg. 51.
[26] "Melissa Sue Anderson." Biography.com
https://www.biography.com/people/melissa-sue-anderson
[27] Anderson, Melissa. The Way I See It: A Look Back at My Life on Little House. Globe Pequot Press, 2010, pg. 52.
[28] "The Brits Are Coming." Internet Movie Database
http://www.imdb.com/title/tt4685806/?ref_=nm_flmg_act_1