Mother says we're not like the rest of the children.
—Season 2, Episode 11, The Gift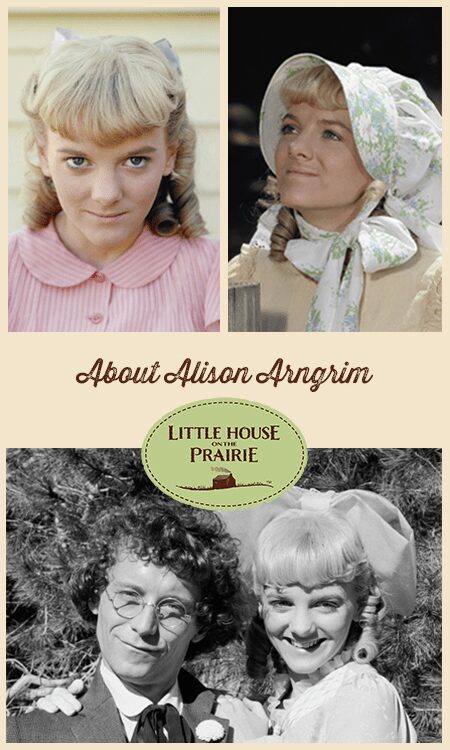 Alison Arngrim's Early Years
Alison Arngrim is a natural-born performer with a love for people and a gift for making them laugh. So, not surprisingly, she entered the entertainment field at a young age, starting out in commercials and bit parts and moving up through the years. She had a recurring spot on a panel-style show called "Juvenile Jury" and filmed "Throw Out the Anchor" – a full-length movie – in Florida when she was 10.
During this time, young Alison worked through the pain of abuse that she now shares openly, but hid from her co-workers and family at the time as it occurred from ages 6 through 9. In many ways, Alison was never truly a child. This is emphasized by her "near-retirement" at age 11. Fortunately for the world, Alison had so much more to offer. And she was about to land a role that would bring her a new set of friends whom she would later call her second family.
Alison Arngrim's Big Break
After some time of young Alison not landing any roles, her father felt it necessary to explain that acting might not become a lifelong career for her and that she should consider stopping. But she had another audition in her, and within six months of that conversation, she would become Nellie Oleson.
At the audition, she read for the parts of both Laura and Mary. While she related more with the quiet demeanor of Mary or even, later, Carrie, Alison recalls knowing that she just didn't land those parts. So she tried once more, this time for Nellie.
The part was from her first episode, "Country Girls," during a scene in which Nellie reads a paper that she wrote about her home. She brags profusely about her family's status, while simultaneously announcing that they have no real friends. Nellie is pretentious, snotty, and completely oblivious. Alison told her dad as much, in fewer words, and read a bit of it to him. He fell in love immediately, as did the casting director, and she promptly received a callback to schedule wardrobe fittings. Could there ever really be another Nellie Oleson?
The "Little House on the Prairie" Years
Alison credits the role of Nellie as helping her to break out of her shell and giving her the childhood that she had missed. She and Melissa Gilbert fought relentlessly on screen, usually with Alison ending the day covered in mud, a bucket of water, or the aftermath of some fight. But off screen, they grew up together in the secluded set and enjoyed each other's company.
She also hit it off well with her on-screen husband, Percival, played by Steve Tracy. Alison recalls being nervous about meeting the person that she would be spending so much time with, so she and Melissa quizzed every new face who met the description as they came on set. When they found Steve Tracy, she discovered much in common with him and a true friendship blossomed.
It is these connections that made "Little House on the Prairie" work so well – in addition to Alison's dedication to her role. She remembers her co-stars with admiration, particularly the same kind of commitment she saw Katherine Scottie MacGregor pour into the villainous role of Harriet Oleson.
After a year's hiatus from the show, Alison came back to film the episode "The Return of Nellie." While the on-screen characters reminisced and caught up, Alison felt like it was a true reunion. And, the character of Nellie got to come full circle, with the realization that many bullies have: Was I really ever that bad?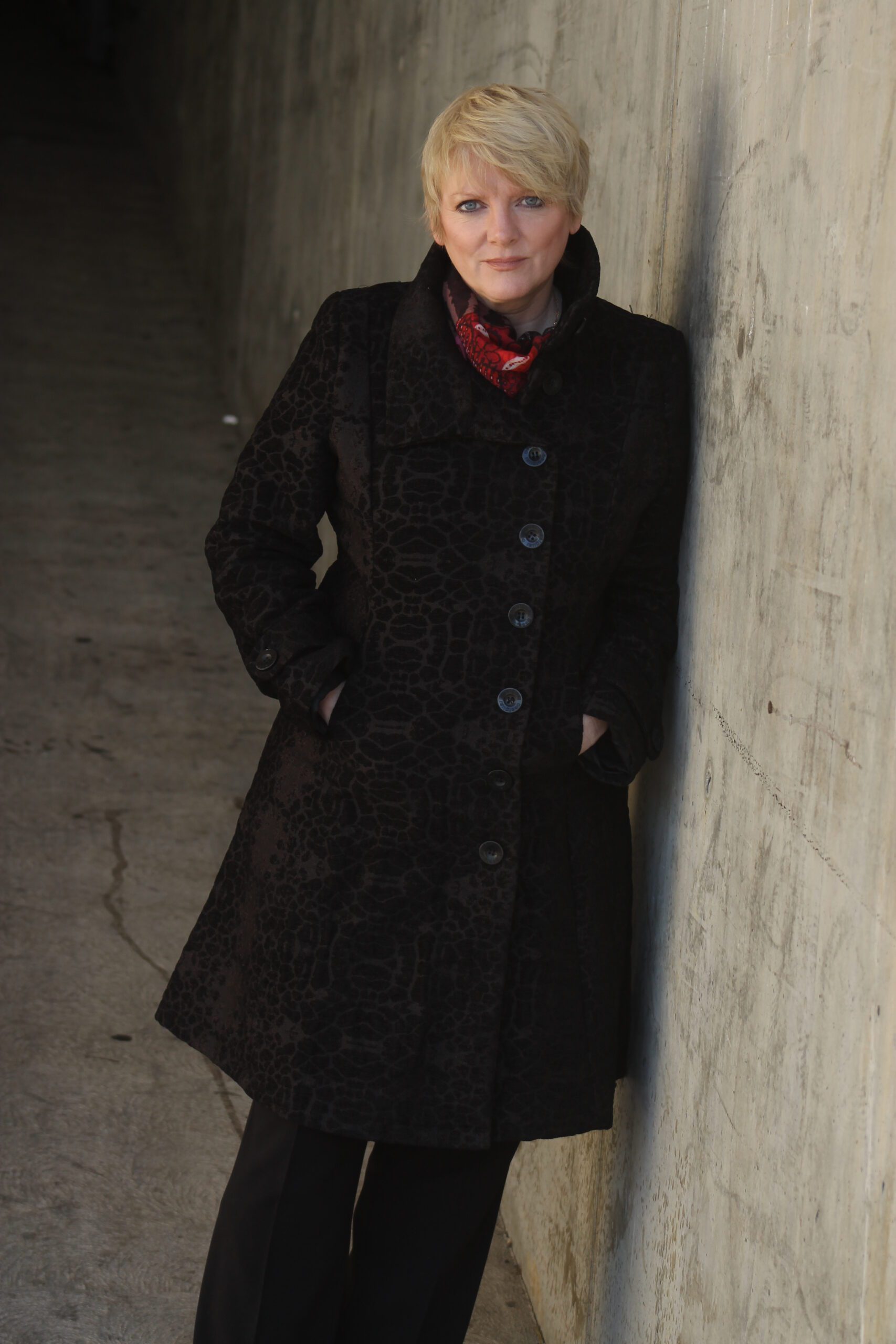 After the Prairie
Since the end of "Little House on the Prairie", Alison has played a dozen or so roles in film and TV, but her true love is the stage. She has performed stand-up, played roles in theater, and even parodied Mrs. Oleson in the opening weekend of Prairie-Oke, a fun play of ridiculous hyperbole described as a mash-up of "Glee," "Little House on the Prairie" and "Saturday Night Live."
It wasn't until about a year after her time on Little House that she began to feel the depression from her childhood abuse. She recounts declining her doctor's offer of medication, opting instead for intensive therapy. As she became stronger and more confident in her own life, she began to find ways of helping others.
As a result of her history of child abuse, Alison is actively engaged in advocacy to protect children. She currently serves as the President of the National Association to Protect Children, dedicated to protecting children from harm. She has spoken before the California State Senate, worked on legislative campaigns in many states, and helped influence federal legislation as well.
Her friendship with Steve Tracy became a pivotal point for her. When Steve went public about his diagnosis as HIV positive, she stood by his side and learned a lot about the disease during a time when fear and myths were prevalent. She signed up for the AIDS Project Los Angeles hotline training program to learn everything she could. Soon she was speaking about HIV all over the city and her popularity as Nellie opened doors to discuss this tough topic. She continues her work with APLA to this day.
Notably, when the town of Walnut Grove and Alison Arngrim worked together in a fundraiser for AIDS research, Alison was able to visit all of the original historic sites for the first time. The real Walnut Grove is quite different from the Simi Valley filming location, but Plum Creek looked familiar. Alison indulged her audience with one last tumble into the creek, plopping down and crying "Mo-ther!" as only Alison-as-Nellie could.
In 2010, Alison released her book Confessions of a Prairie Bitch: How I Survived Nellie Oleson and Learned to Love Being Hated, as a chronicle of her challenges and triumphs in a life of child stardom and iconic villainy. Fans still flock to hear her stand-up comedy routine. In fact, you can find a list of dates and times for upcoming shows and other events here.
Some of Alison's Charities and Causes
To learn more about the charities and causes Alison is passionate about, you can visit:
Recommendations from the Website Editors
A number of the cast members from "Little House on the Prairie" have written about their experiences. Below are links to our website articles about them, as well as to their books, which make entertaining reading and inspired gifts for fans of the television series.
Melissa Anderson
Alison Arngrim
Melissa Francis
Melissa Gilbert
Karen Grassle
Wendi Lou Lee
Ketty Lester
Charlotte Stewart
For information about Laura Ingalls Wilder whose novels inspired the TV series, please visit our Recommended Reading lists for children and young adults and adults. You may also be interested in a documentary film about Laura Ingalls Wilder.
We invite you to subscribe to the free Little House on the Prairie newsletter for all the exclusive interviews and events.