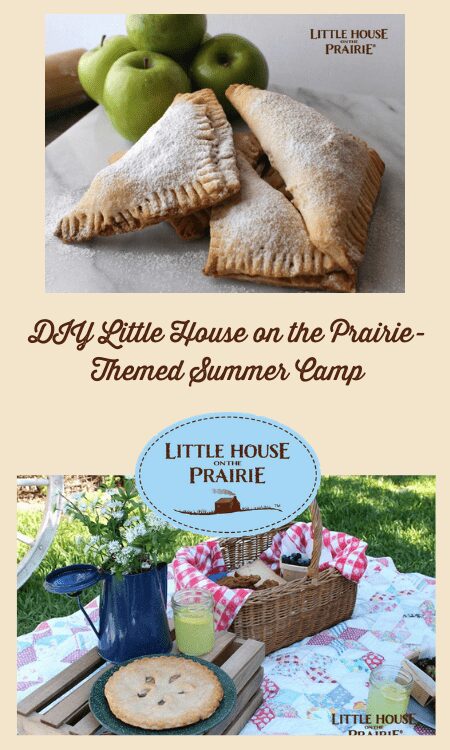 It's been a difficult year, and more families are choosing to spend "summer vacation" at home. With no set schedule, it's easy to fall into a rut that involves a LOT of screen time. To introduce a fun new routine, help your family plan your own Little House on the Prairie pioneer-themed summer camp! We've got a daily itinerary of things to do, eat and learn that will keep your kids interested and help them avoid the summer brain drain.
Day 1
Do: These adorable prairie dresses and bonnets will help your kids create a look that evokes prairie living and helps your kids get into the spirit.
Eat: These Homemade Apple Turnovers are fun to make and sweet to eat!
Learn: Sewing was not a hobby during pioneer times. It was a survival skill. Learn about what quilts were made of and their importance to the average pioneer household by checking out the My Little House Sewing Book.
Watch: In the pilot episode of the series, see if you catch a glimpse of the "chimney sweep" patterned quilt that hangs in the Ingalls' log cabin.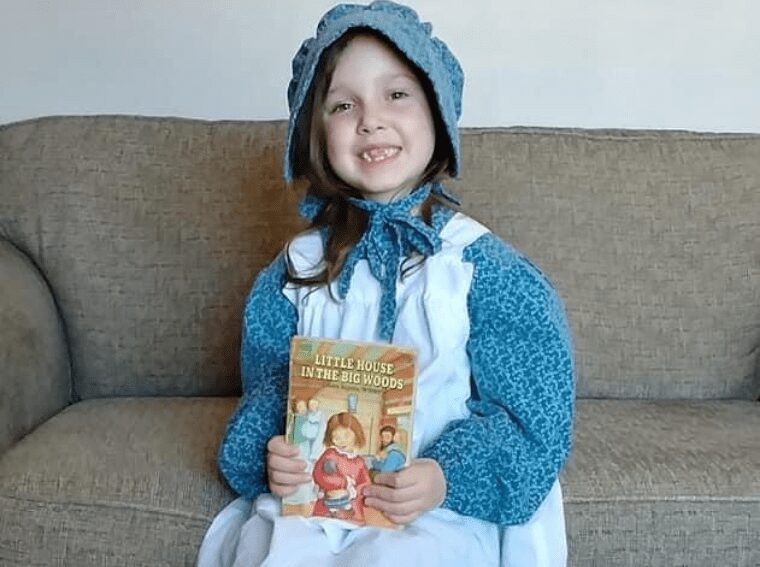 Day 2
Do: On the prairie, no scrap of fabric could go to waste. This braided rug placemat is a fun craft and an opportunity to talk about waste and reusing discarded materials.
Eat: Do your kids think baked beans come in cans? Try this filling recipe and inspire a discussion about pioneer foods that didn't come from the store.
Learn: In pioneer times, the garden provided for more than food – it provided medicine, fragrances, and even clothing dyes. To learn more about gardening in the prairie landscape, read The World of Laura Ingalls Wilder: The Frontier Landscapes that Inspired the Little House Books.
Watch: In Season 1 Episode 3 The Hundred Mile Walk, Charles is delighted with his beautiful new wheat crop and is able to buy new clothes for Caroline and the girls. By the end of the episode, their position isn't quite so rosy. Use this episode to discuss the realities of prairie life – including what might happen if a crop didn't do well.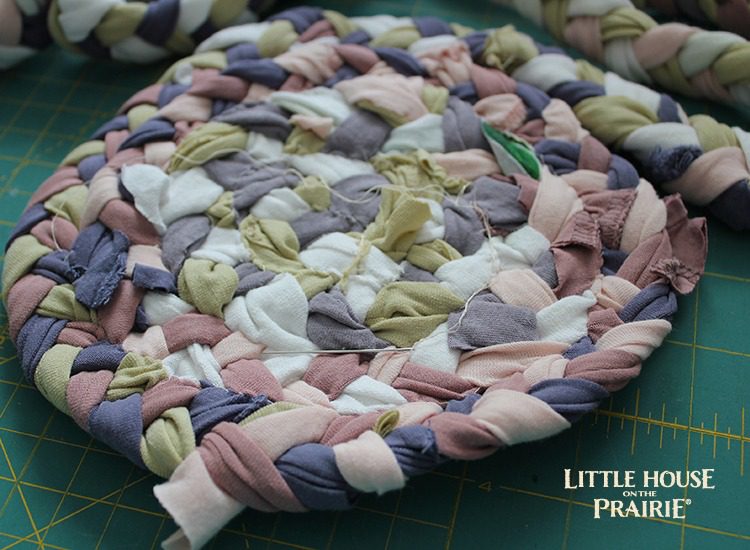 Day 3
Do: It's a great day for a family picnic! Try out the hoop toss game and bring along some special, homemade eats and drinks.
Eat: Speaking of drinks, nothing is as soothing in the summer as a cold drink, and this ginger-water recipe will definitely hit the spot. For your picnic, serve in personal mason jars for a more authentic feel.
Learn: Laura Ingalls Wilder was a true naturalist. Since you're already outside for your picnic, discuss the animals and plants Laura and her sisters would have seen. To learn more about Laura's love of nature, read Little Author in the Big Woods.
Watch: Today is an outside day – get away from your screens and enjoy nature! Why not take a hike?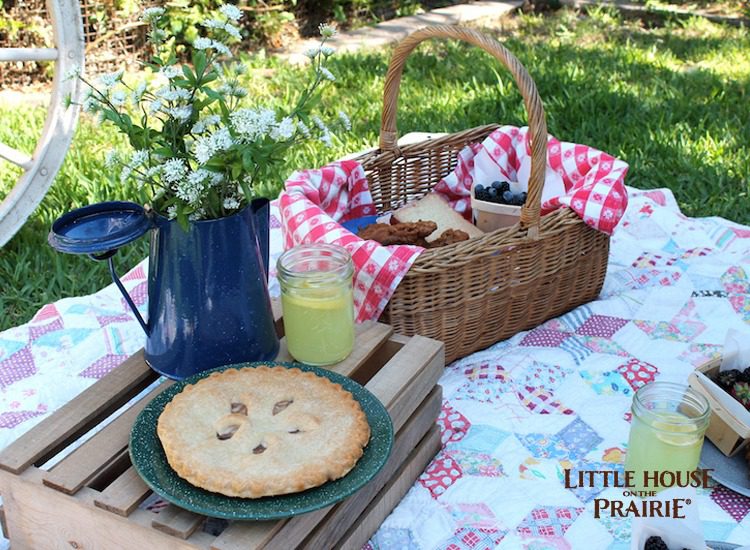 Day 4
Do: Use the Little House on the Prairie Collection Cubles to act out a scene from one of the books or create a stop-motion video.
Eat: Classic pioneer ice cream (with a modern twist) – the perfect treat for a hot summer day, have a discussion with the kids about how much labor went into what we consider simple treats today.
Learn: To further your discussion about what pioneer cooking was like, go Into the Kitchen with Laura. To reinforce your discussion about wood cookstoves and ingredients that weren't available at certain times of the year, check out The Little House Cookbook by Barbara Walker.
Watch: In the Season 7 episode "Dearest Albert, I'll Miss You," Albert connects with a pen pal. This episode could be a jumping-off point to talk about how pen pals have changed over the years.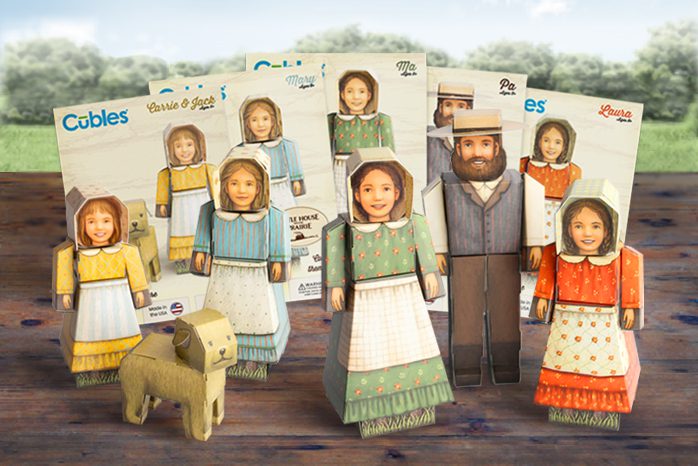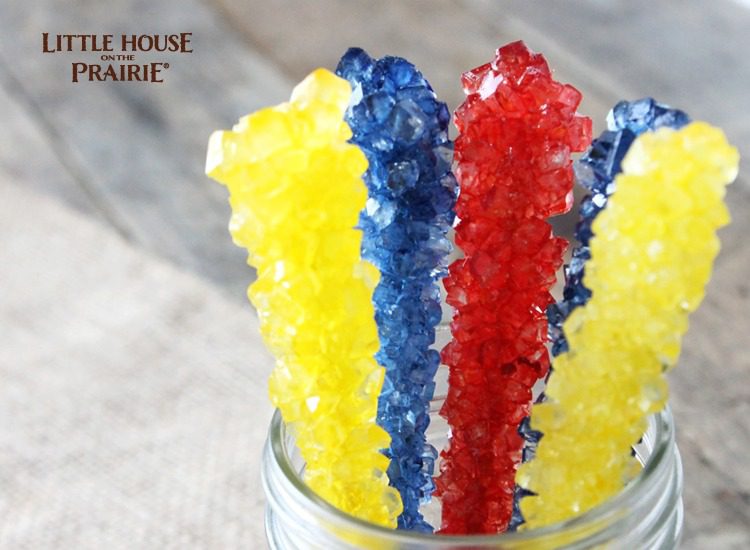 A Pioneer-themed DIY Day Camp is the perfect way to learn while having fun through the summer. Hopefully, these activities hit the spot – but if you're looking to switch out an activity that doesn't work for your family, try these posts:
Subscribe to the free Little House on the Prairie newsletter for more inspired family fun ideas.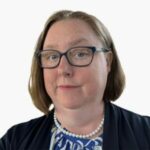 Although she has no pioneering ancestors, Amanda explores her own family history and has traced her ancestors' route to her home in Canada on her website Silly Mummy Family Tree.