Penelope: "I don't know what I ever saw in you. You are just like him."
Andy: "Thanks. I will take that as a compliment."
—Season 6, Episode 20 "Wilder and Wilder"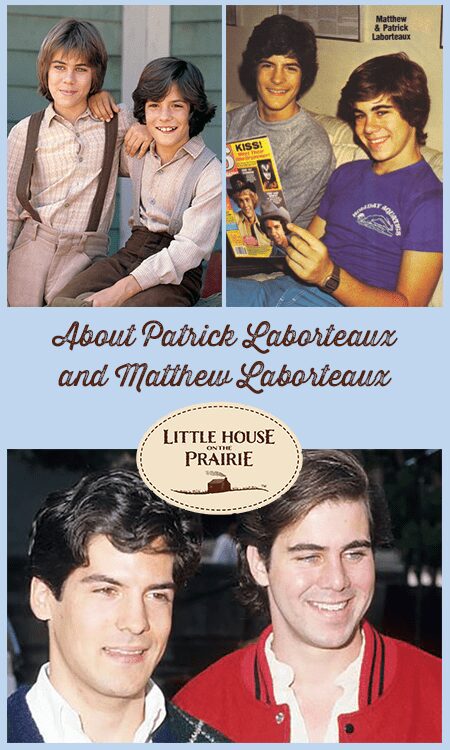 If ever there were icons of perseverance in the face of adversity, it would be brothers Patrick and Matthew Laborteaux (or Labyorteaux; they used both spellings). Each overcame health challenges as young children with the love and care of their adoptive parents, Ronald Laborteaux and Frances "Frankie" Marshall.
Patrick (born July 22, 1965) was adopted at nine months [1] and was inappropriately labeled as 'psychotic' by doctors and welfare workers. [2] His mother remembered, "…he was so high-strung he couldn't keep food down. When we got him, he was suffering from malnutrition and was exhausted. He would break out in a cold sweat when anyone tried to touch him. With a lot of love and a firm, gentle hand, his symptoms had disappeared in a couple of years."[3]
Matthew (born December 8, 1966) was adopted at ten months with a hole in his heart. [4] The hole healed, but doctors diagnosed Matthew as autistic or retarded and suggested he be institutionalized [5], which was unacceptable to his parents, who later discovered he suffered from low-blood sugar. [6] Frankie noted, "Sugar had been as poisonous to his system as alcohol or dope. The minute we corrected his diet, the change was drastic and immediate. All his problems disappeared. It was amazing."[7]
The boys were introduced to acting when their actress mother took them to her auditions. [8] Patrick started acting as therapy, and by seven was a veteran of Cheerios and McDonald's commercials. [9] Days before his eighth birthday, Patrick was cast in "Mame" with Lucille Ball. [10]
Matthew had many hurdles to overcome. He did not walk until age three or talk until age four. [11] Frankie described how, "…when anyone would try to pick him up, he would scream and try to get away. "One day a casting director asked Frankie if she would allow him to audition for a commercial. "I was panicked. He would throw a tantrum if anyone touched him. But Matthew just got up and followed her into the room. It was like sitting on a powder keg smoking a cigarette." His acting career took off from there. [12]
Patrick and Matthew became seasoned professionals well before "Little House on the Prairie". Their mother made it clear, "…if acting was what they wanted to do, it demanded self-discipline and totally professional behavior. And that's the way it's worked."[13]
Patrick's television career started in 1973 with series "This Is the Life" and a resume including "Starsky and Hutch", "The Love Boat", and "Trapper John M.D." He also co-starred as young Ted Kennedy in "Young Joe, the Forgotten Kennedy."[14]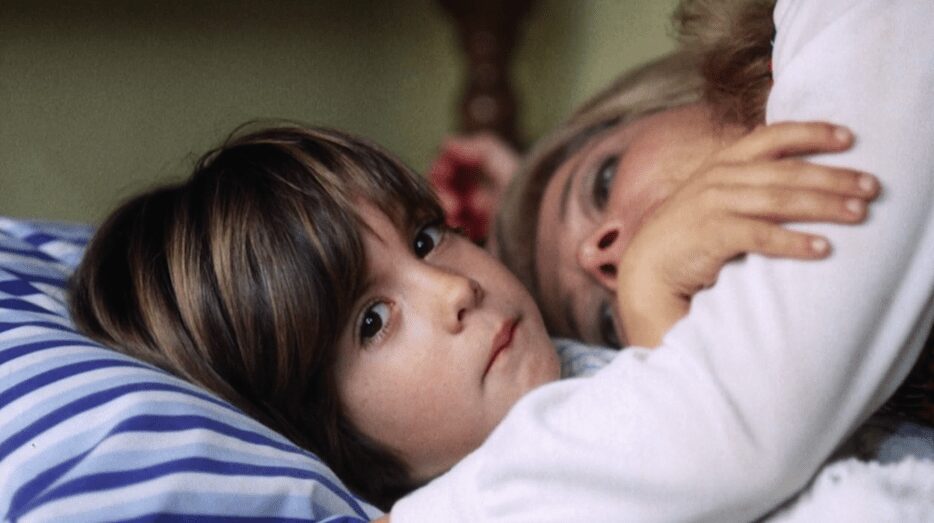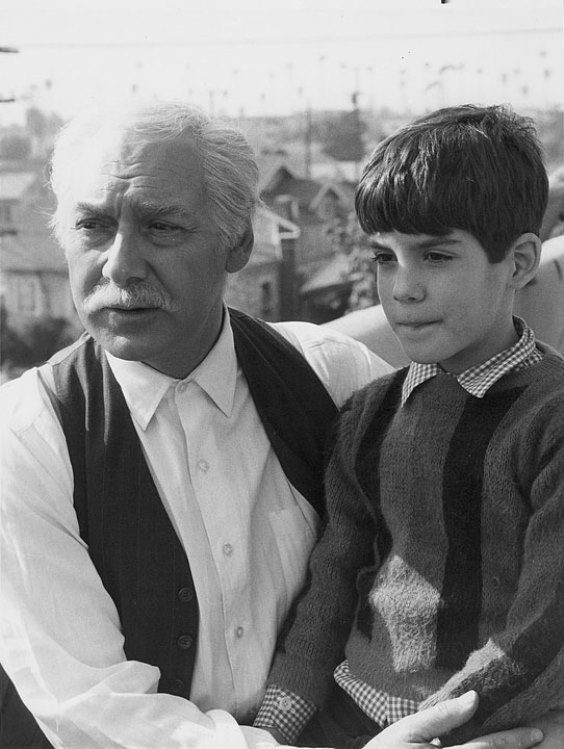 Matthew and Patrick were both in the "A Circle of Children (1977)" and Matthew was a series regular in "The Red Hand Gang" (a cult hit in the United Kingdom).
Little House on the Prairie Years
Matthew was cast first in two episodes of "Little House on the Prairie" for flashback sequences of a young Charles Ingalls.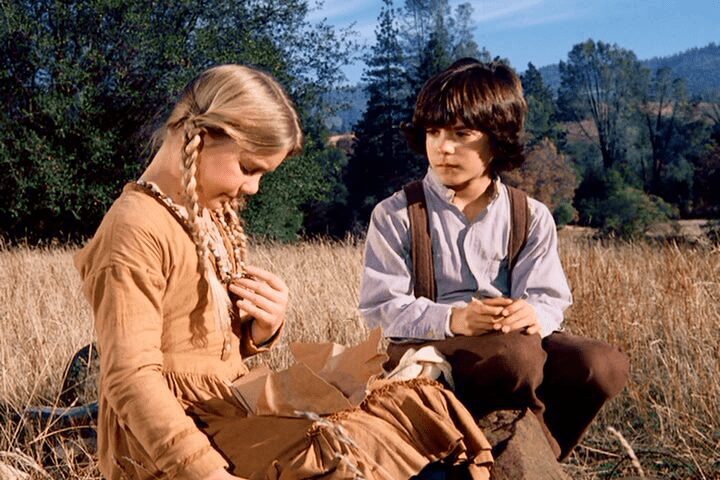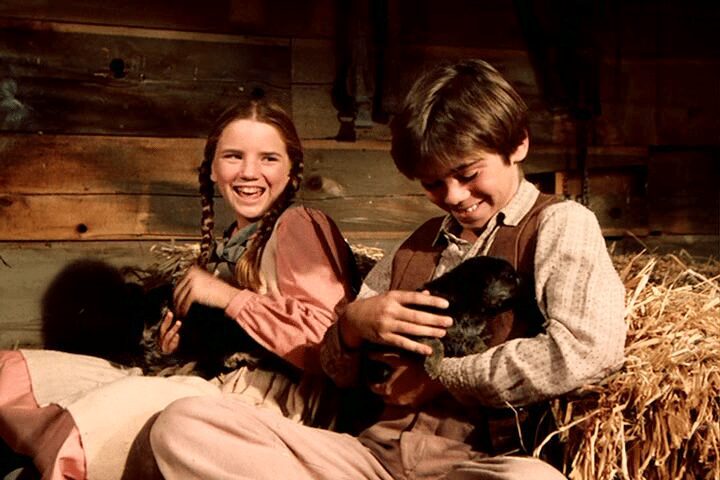 Matthew was adopted again in 1978, this time by the Ingalls family, becoming Albert Quinn Ingalls and an inseparable friend of Andy Garvey.
For "Little House on the Prairie: A New Beginning" Matthew was twice nominated (1982 and 1983) for a Young Artists Award as Best Young Actor in a Drama Series. [18]
Additionally, both brothers qualified as AAU (American Athletic Union) swimmers and swam competitively. [19]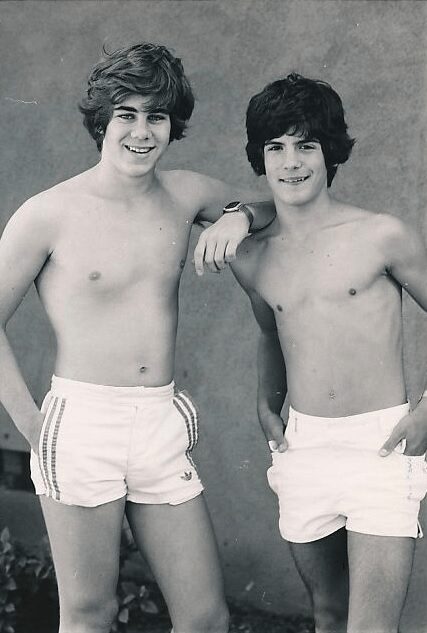 They were also featured in popular teen magazines: 16 Magazine, Bop, Superteen, Teen Beat, and Tiger Beat.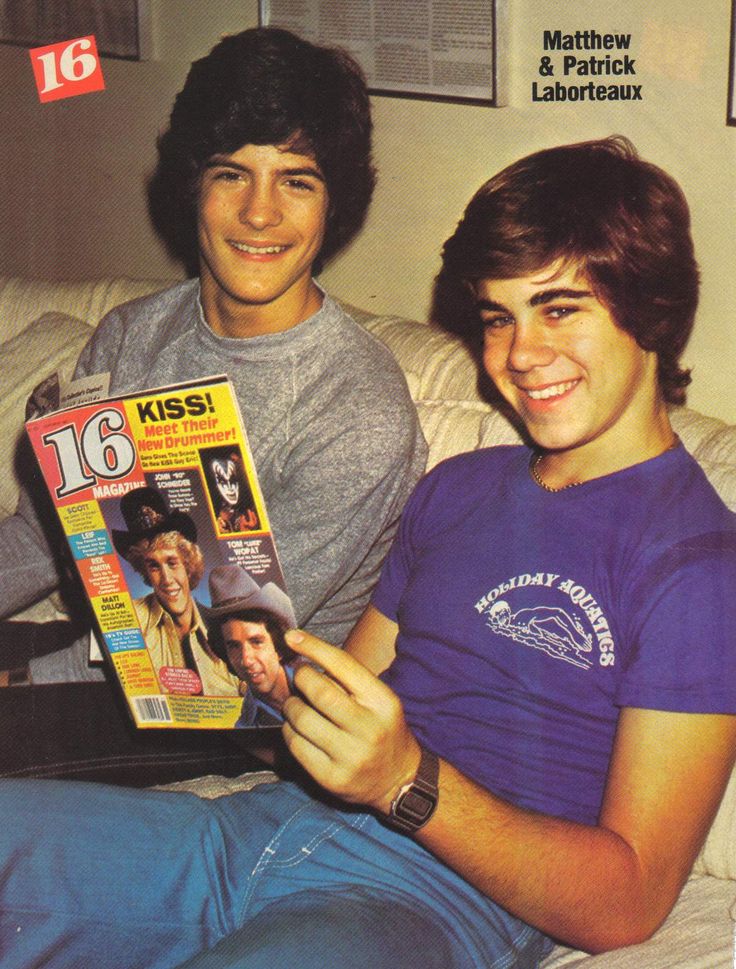 The enduring family bonds portrayed in "Little House on the Prairie" were influential in Patrick and Matthew's personal lives. Matthew observed, "Pat and I grew up respecting our parents. We believe in good manners and respect for each other. It's not so much in the way we say things. It's how we feel about one another and how we treat each other that counts."
About their careers, he said, "I've been acting since I was four, so I'm used to being around adults on movie and TV sets. Acting isn't something I had to learn to like. It's something I've done since I can remember, and I love to do it. So does Pat. We're actors, and we wouldn't want to be anything else right now. Our careers keep us busy and have given direction to our lives. We're close to our parents and very open with them. 'I've tried to do some of the 'normal' things kids my age enjoy, like going to a roller rink or just hanging out, and it's no fun. To me, acting is fun. During vacations and hiatus, I begin to get impatient with all the free time." [20]
Years later, Patrick was asked if there was a particular person in the entertainment business he looked up to. "Michael Landon was the biggest influence. As a child, I watched him write, direct, star, and produce a TV show every week. He showed me what was possible." [21]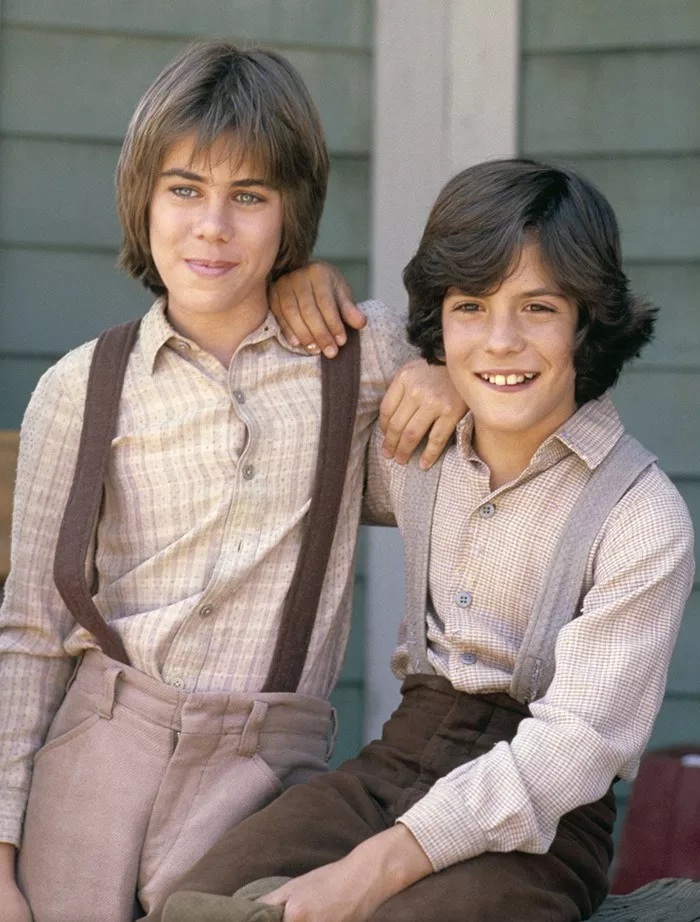 In 1981, Patrick and Matthew created the Youth Rescue Fund to help runaway youth. [22] Matthew explained, "We want to show our gratitude for the kind of home and parents that Pat and I have. The best way to show how much we care is to try to help others who aren't lucky enough to have a home and parents like ours." [23] Peer Councils of teenagers were created to "…assist runaways, homeless or abused teenagers and those with drug or alcohol problems" [24] with a long-term goal of setting up shelters. To raise funds, fan club members were asked to contribute a dollar. [25] Additional funds were raised by selling highway safety kits [26], holding celebrity rodeos [27], and staging dances [28]. They raised nearly $11 million. [29] The National Network of Runaway and Youth Services, Inc. in Washington, D.C., the organization which they supported, carries on their work to this day.
Matthew – After Little House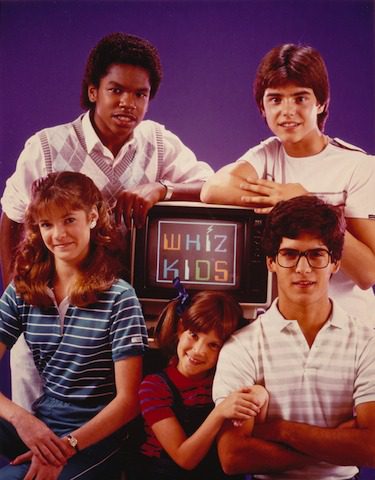 After Little House, Matthew stepped into the series "Whiz Kids" in which he and his friends solve crimes by hacking into computer systems. Matthew received a 1983 Young Artists Award nomination for Best Young Actor in a New Television Series and described the show as, "On our show, the kids are like Robin Hood. They use the computer to help the law." [30]
In real life, Matthew was a "video super talent… on Missile Command and Centipede. He placed 10th in open singles at the Atari world championships in Chicago, scoring a best of 48,000 at Centipede under a three-minute time limit." [31]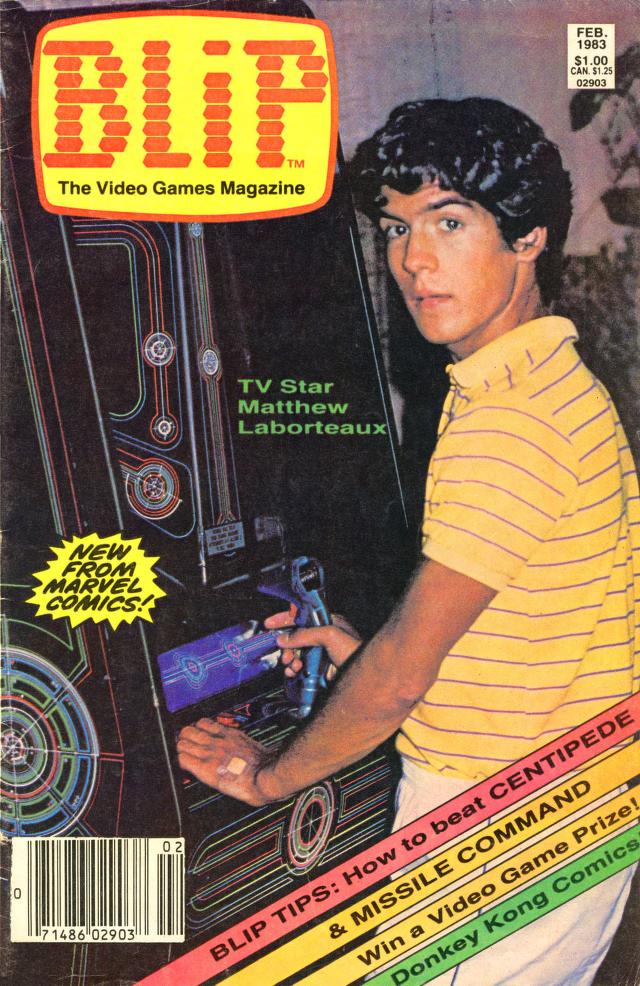 Matthew continued doing movies and series, even reuniting with Michael Landon and Victor French in "Highway to Heaven". He is in demand as a film voice-over artist and has combined his video-game expertise with acting skills by doing voice work for video-games. [32]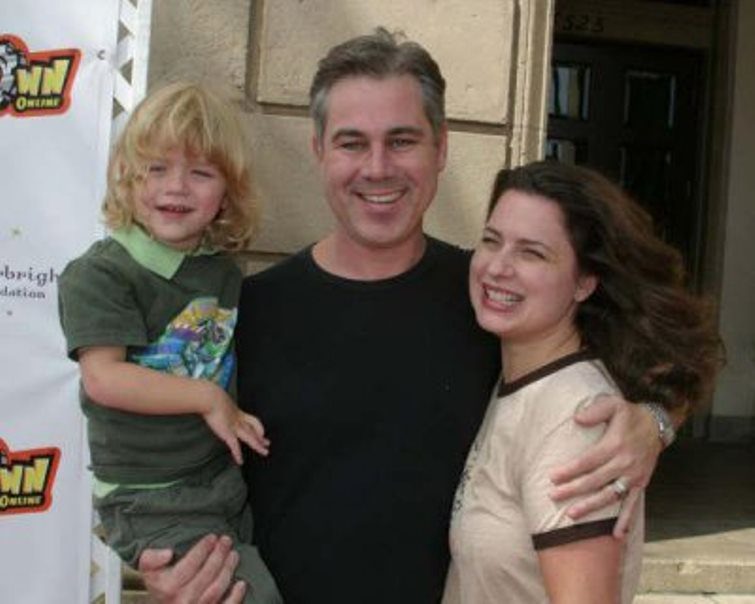 After "JAG's" ten-year run Patrick remained busy with films and television series and, in 2012, together with Tina, produced the Netflix series "See Dad Run" with Scott Baio, which ran for three seasons. [37]
Bonus Fortuna In Futurum (Good Luck in the Future)
There is character in their qualities and quality in their characters. Their mother once confided, "It's funny, Patrick is blue-eyed and has light hair, and Matthew is brown-eyed with dark hair, but people automatically know they are brothers. Melissa Gilbert said to Patrick one day, 'Don't you two ever fight?' They really don't. They've been through too much to bother with pettiness." [38]
We could all take a lesson from that.
Be sure to share your thoughts with us on our Facebook Page or on Twitter and subscribe to our monthly newsletter for free resources about Little House on the Prairie.
References
[1] Beck, Marilyn. "'Unadoptable' child bright, new star of 'Prairie.'" The Tucson Arizona Daily Star. 9 June 1978.
[2] Scott, Vernon. "'Little House' stars lived real drama" Syracuse Herald-Journal. 5 July 1981
[3] Reilly, Sue. "Michael Landon's Amazing Kids." People Weekly. 11 September 1978
[4] Kiley, Bill. "Behind the Scenes." Daily Globe. 7 July 1978
[5] Scott, Vernon. "'Little House' stars lived real drama" Syracuse Herald-Journal 5 July 1981
[6] Kiley, Bill. "Behind the Scenes." Daily Globe. 7 July 1978
[7] Beck, Marilyn. "'Unadoptable' child bright, new star of 'Prairie.'" The Tucson Arizona Daily Star.  9 June 1978.
[8] Frances Marshall: actress. Internet Movie Database http://www.imdb.com/name/nm0479776/?ref_=fn_al_nm_1
[9] Reilly, Sue. "Michael Landon's Amazing Kids." People Weekly. 11 September 1978
[10] "Wins Role." Santa Ana Register. 16 July 1973.
[11] "9·Year-old actor once an autistic child." Ontario Daily Report. 8 February 1976.
[12] Reilly, Sue. "Michael Landon's Amazing Kids." People Weekly. 11 September 1978
[13] Beck, Marilyn. "'Unadoptable' child bright, new star of 'Prairie.'" The Tucson Arizona Daily Star. 9 June 1978.
[14] Patrick Labyorteaux: actor, writer, producer. Internet Movie Database http://www.imdb.com/name/nm0479779/?ref_=nv_sr_1
[15] Boon, Joseph P. "'A Woman Under the Influence' is a superior film about loneliness." Bucks County Courier Times. 21 February 1975
[16] Matthew Labyorteaux: actor. Internet Movie Database http://www.imdb.com/name/nm0479612/?ref_=nv_sr_1
[17] Daytime Emmy Award for Outstanding Children's Special.  Wikiwand.com http://www.wikiwand.com/en/Daytime_Emmy_Award_for_Outstanding_Children's_Special
[18] Youth in Film Awards (now known as Young Artists Awards).  Wikipedia
https://en.wikipedia.org/wiki/4th_Youth_in_Film_Awards
https://en.wikipedia.org/wiki/5th_Youth_in_Film_Awards
[19] Beck, Andee.  "Laborteaux doesn't find being a child star abnormal." Poughkeepsie Journal. 27 April 1979.
[20] Scott, Vernon. "'Little House' stars lived real drama" Syracuse Herald-Journal. 5 July 1981
[21] Cox, Jennifer. "An Interview with Patrick Labyorteaux of 'JAG': the actor/director speaks candidly about his life and career in front of and behind the camera." Crave Online  11 December 2012 
[22] Pike, Charlie. "Pike's Peek." Harrisonburg Daily News-Record. 6 June 1981: page 6
[23] Barnes, Suzanne. "Channel Comment." Cedar Rapids Gazette. 27 June 1981: page 2c
[24] "Teen Star." Chula Vista Star-News 25 September 1983
[25] "For the Good of It." Kenosha News. 13 October 1981: page 29
[26] "Youth group selling safety kits." The Times-Reporter. 12 December 1983: page E9
[27] Gelt, Gary. "Teenage brothers on TV series assist runaway youths" Los Angeles Times. 3 January 1982
[28] "SB teens stage dance fundraiser to benefit runaways, crisis centers." Chula Vista Star-News. 19 July 1984
[29] "Ask Stacy." The Gazette 23. May 2008
[30] "Matthew Laborteaux: 'Whiz Kid' real computer whiz." Brownsville Herald. 4 November 1983
[31] Ferrell, David. "How to conquer video games" Santa Ana Orange County Register. 15 January 1982
[32] Matthew Labyorteaux: actor. Internet Movie Database http://www.imdb.com/name/nm0479612/?ref_=nv_sr_1
[33] Patrick Labyorteaux: actor, writer, producer. Internet Movie Database http://www.imdb.com/name/nm0479779/?ref_=nv_sr_1
[34]Lee, Luaine.  "Spending a day on the set of 'JAG'" Kokomo Tribune. 19 April 2001
[35] "Patrick Labyorteaux and Tina Albanese." Whosdatedwho.com http://www.whosdatedwho.com/dating/patrick-labyorteaux-and-tina-albanese
[36] "Jeau Bennett Labyorteaux." Variety. 19 August 2001 
[37] Patrick Labyorteaux: actor, writer, producer. Internet Movie Database http://www.imdb.com/name/nm0479779/?ref_=nv_sr_1
[38] Reilly, Sue. "Michael Landon's Amazing Kids." People Weekly. 11 September 1978