Charles Ingalls: "If you want some advice from a friend, I'd say marry that woman."
Isaiah Edwards: "That's the trouble with friends. They're always trying to give you advice!"
—Season 2, Episode 7 "Remember Me: Part 1"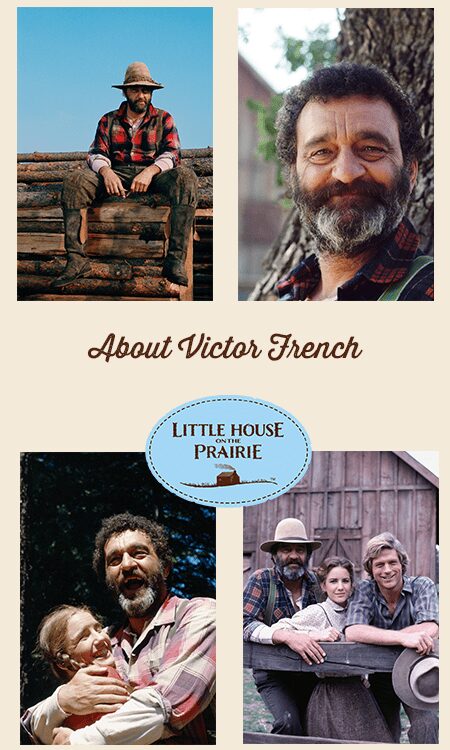 VICTOR FRENCH EARLY YEARS
Victor French (born December 4, 1934) was inducted into the Great Western Performers Hall of Fame at the National Cowboy and Western Heritage Museum in Oklahoma City in 1998 for projecting "…the traditional Western ideals of honesty, integrity and self-sufficiency in career endeavors over a lifetime in film, television, radio or theatrical stage."[1] You could say it was in his family's blood. His father Ted French was a western actor and stuntman who helped Victor break into the business. They appeared together in the Gunsmoke episode "Prime of Life" [2] and in The Quick and the Dead, produced by the Valley College Theater Arts department where Victor had attended college. [3]
His extensive career included film, television, and theatre. When he was president and artistic director of the Company of Angels Theatre in Los Angeles [4], he directed their 1971 production of 12 Angry Americans which won a Los Angeles Drama Critics Circle Award.[5] Among his many stage appearances included The Time of Your Life at the Huntington Hartford Theater with Henry Fonda, Jane Alexander, and Richard Dreyfuss. [6]
Due to Victor's size and gruff exterior, his early film and television roles were as thugs and heavies. One exception was Agent 44 on "Get Smart" where those qualities were used for comedic effect (Agent 44: "You know everything costs so much today. Guns and knives are expensive, poison is up, strangling wire is $6.80 a yard.") [7]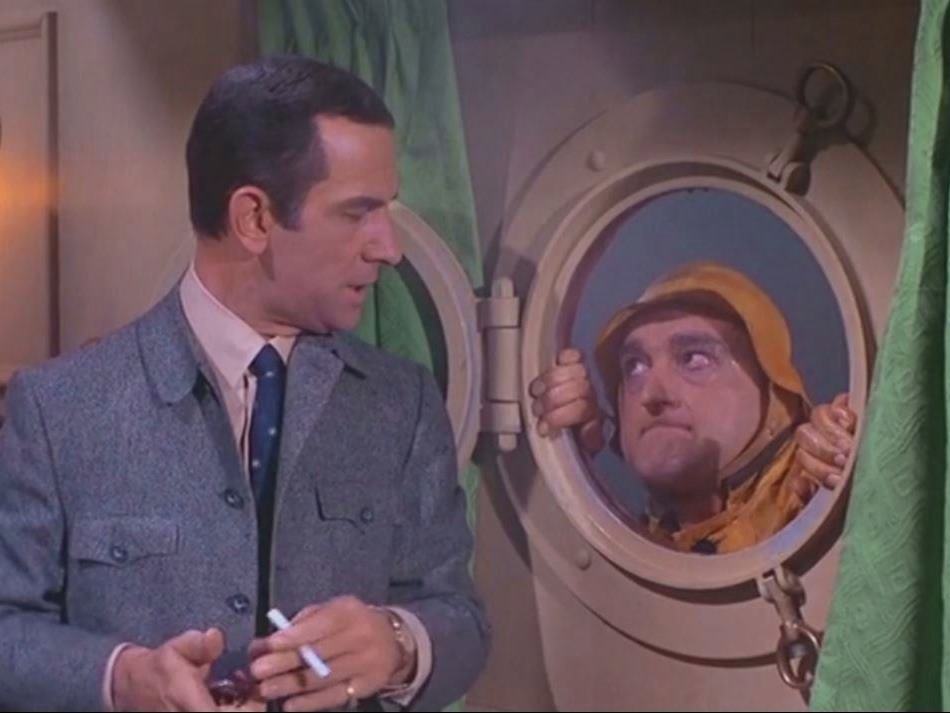 The role of Isaiah Edwards on "Little House on the Prairie" broke the type-casting limitations.
LITTLE HOUSE ON THE PRAIRIE
The lifelong friendship between Victor French and Michael Landon began on the set of "Bonanza" during one of Victor's many guest star appearances.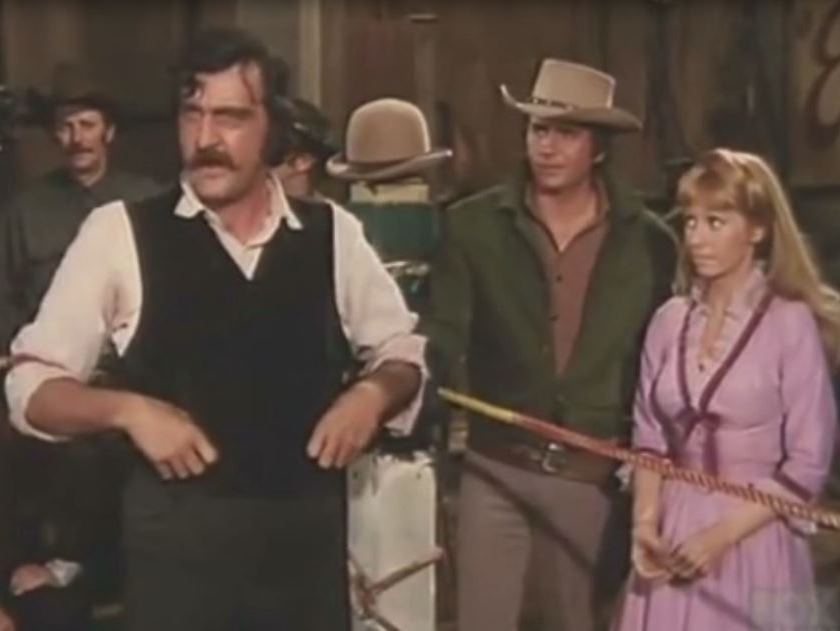 When he was offered the role of Isaiah Edwards, Victor said Michael saved him from "20 years of playing killers, rapists and every kind of villain and pervert known to man."[8]
Both men loved jokes and, according to Dean Butler who played Almanzo Wilder on the series, Victor was one of the few people who could play a practical joke on Michael Landon and get away with it. [9]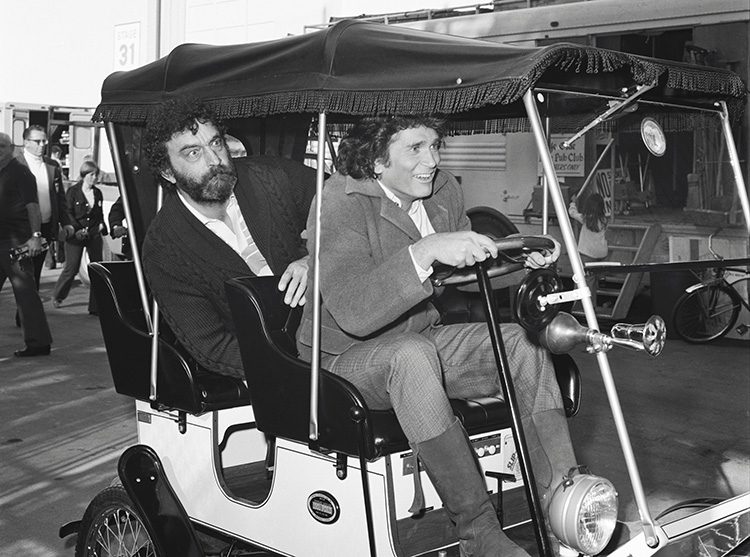 Starting with the 1974 pilot, Victor appeared as Isaiah Edwards in over 50 episodes of "Little House on the Prairie" plus three of the TV movies ("Look Back To Yesterday," "The Last Farewell," and "Bless All the Dear Children"), two of which he directed in addition to directing 18 of the series episodes. [10]
Due to a contractual dispute with NBC in 1976, Victor left "Little House on the Prairie" to star in "Carter Country," an ABC series which ran from 1977-1979. After it was canceled, Victor returned to "Little House on the Prairie" for the duration of the series, appearing in 59 episodes until the final episode "Hello and Goodbye" in March 1983. [11]
Victor wanted to continue the story line with its strong family values and asked for fans to write in to protest the cancellation [12], but Michael Landon felt the series had run its course now that the Ingalls girls were all grown up. The show was also slipping in the ratings so it was time to go. [13]
AFTER THE PRAIRIE AND OTHER PASSIONS
Within a year Victor French and Michael Landon were televising a new series, "Highway to Heaven," in which Victor played ex-cop Mark Gordon as the sidekick to Landon's angel. The series ran for five seasons and Victor appeared in all 111 episodes, twelve of which he directed. [14] In his opinion, "It's a hit show because it's in good taste. I think Michael has good taste. I think I have good taste. Every show is an effort to show there's a way to solve problems other than violence." [15] His daughter Tracy (twin sister of Kelly) appears in the final episode, "Merry Christmas from Grandpa" which aired August 4, 1989. [16]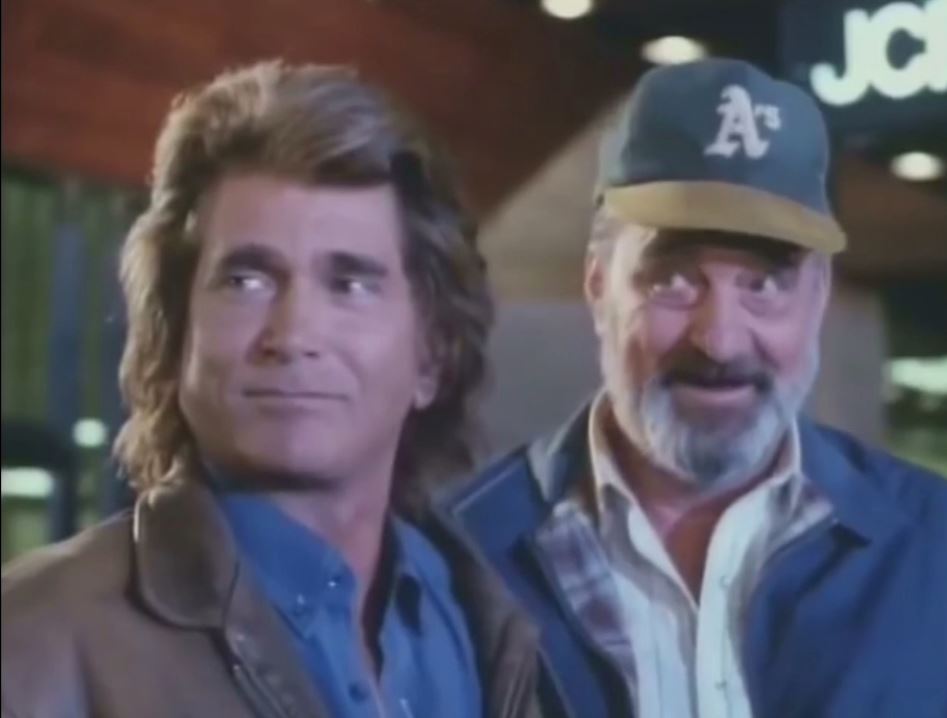 BOXING
Even as a kid Victor liked boxing and would shadow box while watching matches on the television at home. When his friend Al Goossen, a boxing promoter who ran the Ten Goossens Gym in North Hollywood, suddenly passed away, Victor stepped in to help the family-run organization. "I wanted to get involved. I don't know anything about how good a fighter is, but I like the business. Some people go sailing to relax. I live a half mile from this gym and I spend all my free time here. All my troubles are gone when I walk in here." [17] He liked it so much he went on to get licensed and was co-winner of the Promoter of the Year in 1985. [18]
FAMILY
About a month after his 24th birthday, Victor French married Judith Schenz on January 9, 1959. His son, Victor A. Jr., was born in 1960 with twin daughters, Kelly and Tracy, arriving in 1962. After sixteen years of marriage, Victor and Judith divorced on July 3, 1975. [19]
On March 14, 1976, Victor married Julie Cobb, daughter of actor Lee J. Cobb. Victor and Julie appeared opposite each other in the critically-acclaimed Company of Angels production of the Arthur Miller play After the Fall, which opened May 13, 1977. [20] The marriage did not last and they divorced childless on May 23, 1978. [21] Victor never remarried.
CANCER
Victor was a heavy smoker and in March 1989 he found out he had terminal cancer and by June was hospitalized. [22] His daughter Tracy remembered that Michael Landon would regularly come by the house and hospital to visit Victor while he was battling cancer. [23] It was a match he did not win and Victor French passed away June 16, 1989.
POSTSCRIPT
One thing that Victor French had was a vision. When he was campaigning to keep "Little House on the Prairie" on the air he said, "I can't think of a time when we needed a show like this more – a show that teaches brotherhood, love, respect for the family, and regard for the law." [24] Those sentiments ring just as true today as when he said them then.
References and Resources:
[1] National Cowboy and Western Heritage Museum
[2] Wikipedia article: Victor French
[3] "Symposium on Movie Slated." Los Angeles Times 5 January 1964: pg. T8
[4] Christon, Lawrence. "Stage News: No Death Today, Please Call Again." Los Angeles Times 29 May 1977: pg. O49
[5] Harford, Margaret. "Stage News: L.A. Drama Critics Vote Awards." Los Angeles Times 28 February 1971: pg. X34
[6] Sullivan, Dan. "Stage Review: 'Time of Your Life'—33 Years Later." Los Angeles Times 20 March 1972: pg. F1
[7] IMDB.com: Quotes for Agent 44 (Character), "Get Smart: Aboard the Orient Express (#1.13)" (1965)
[8] Folkart, Burt A., Times Staff Writer. "Victor French; Actor, Director on 'Highway to Heaven,' 'Little House'." Los Angeles Times 16 June 1989: pg. 28
[9] Biography.com: Dean Butler Interview
[10] IMDB.com: Victor French
[11] Thorp, Ellen. "Michael Landon, American Actor, Bonanza." posted 30 January 2013
[12] Clark, Kenneth R. "'Little House' Star Rips NBC Lineup." Philadelphia Daily News 11 May 1983: pg. 46
[13] Farber, Stephen. "'Prairie' Set is Dynamited for Finale." New York Times 6 February 1984
[14] IMDB.com: Victor French
[15] Hill, Michael E. "The Road to Success: Western Trails Lead Victor French to Role on Highway to Heaven'." Orlando Sentinel 23 June 1985
[16] IMDB.com: Tracy French
[17] Springer, Steve. "A Romance of the Ring: Victor French Gets in with the Goossens." Los Angeles Times 22 May 1985
[18] "Briefly: Ten Goose Gym Honored." Los Angeles Times 16 October 1985
[19] IMDB.com: Victor French biography
[20] "Stage Notes: Twain Loses Westwood Lease." Drake, Sylvie. Los Angeles Times 2 February 1978
[21] IMDB.com: Victor French biography
[22] "Cancer kills Victor French." Quad-City News 16 June 1989
[23] YouTube: Victor French Kids, Walnut Grove Family Festival, Walnut Grove, Minnesota: 26 July, 2014
[24] Margulies, Lee. "No New Beginning for 'Little House'." Los Angeles Times 10 May 1983