Perseverance isn't just the willingness to work hard. It's that plus the willingness to be stubborn about your own belief in yourself.
—Merlin Olsen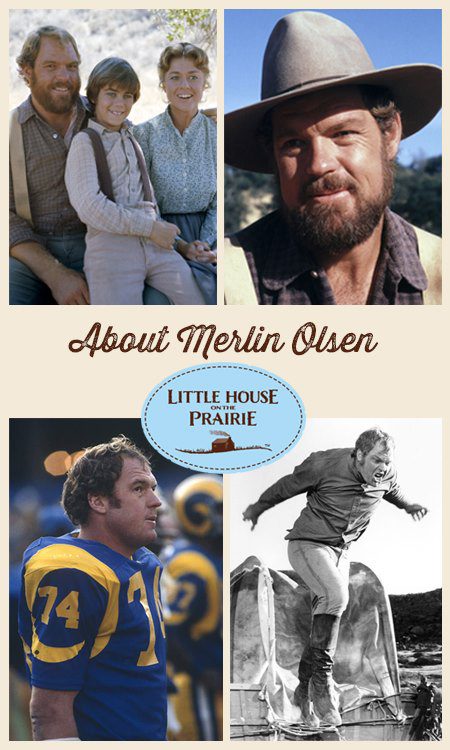 Merlin Olsen Early Years
Born in Utah, Merlin Olsen was the second oldest of nine children, making for a busy and exciting home growing up. His parents often opened their home up to travelers and educators from all over, especially if they could tutor or teach the kids.
Merlin was a student-athlete but shared that he struggled in football at the beginning of high school. In fact, at one point in tenth grade, he was cut from the team entirely. Thankfully, his coordination and confidence grew, and by the time he graduated high school, he was ready to play football at the college level. He accepted an offer to play for Utah State University.
Football Career and Successes
At 6'5" it's no surprise that Merlin's time as a defensive tackle was successful. He was a three-year letter, and his senior year, he was All-American. His success in college led to him being a first-round draft for the Los Angeles Rams in 1962.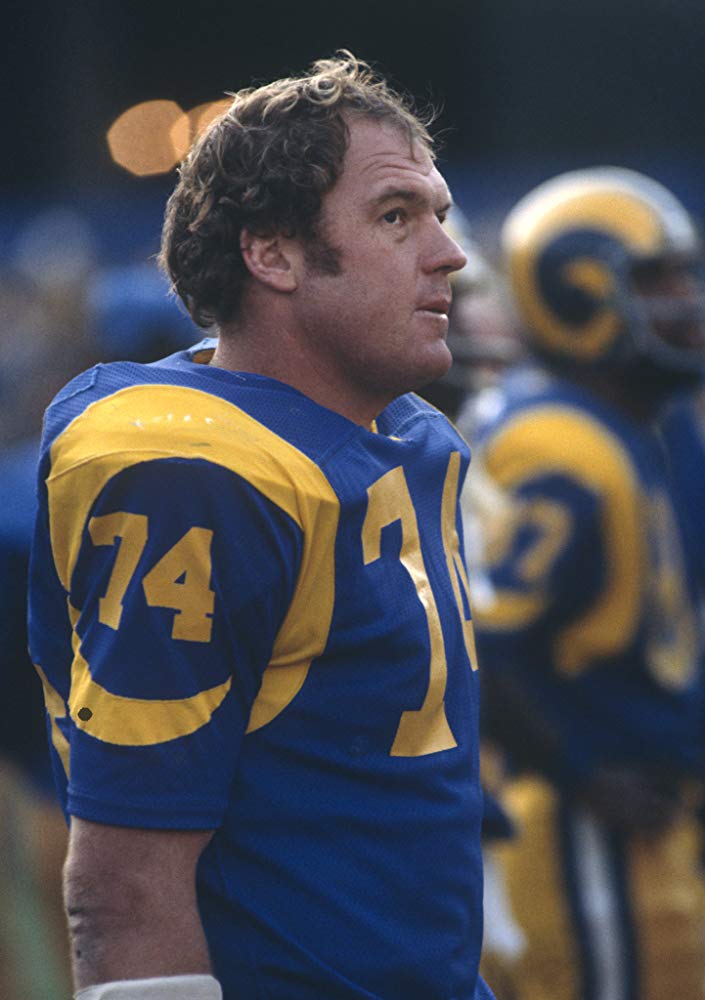 He played 15 seasons in the NFL and missed only two games. This work ethic led to numerous awards, such as NFL's Rookie of the Year, All-Pro, and a record 14 Pro-Bowl appearances. Merlin was able to turn a successful football career into a television career when he began to do some sports broadcasting after retiring from football.
Merlin Olsen's Early Acting Career
Merlin credits his living in Los Angeles to play for the Rams as the reason he was exposed to the entertainment industry in the first place. Merlin's first acting gig was in the 1969 movie The Undefeated, where he appeared alongside fellow Rams teammate Roman Gabriel.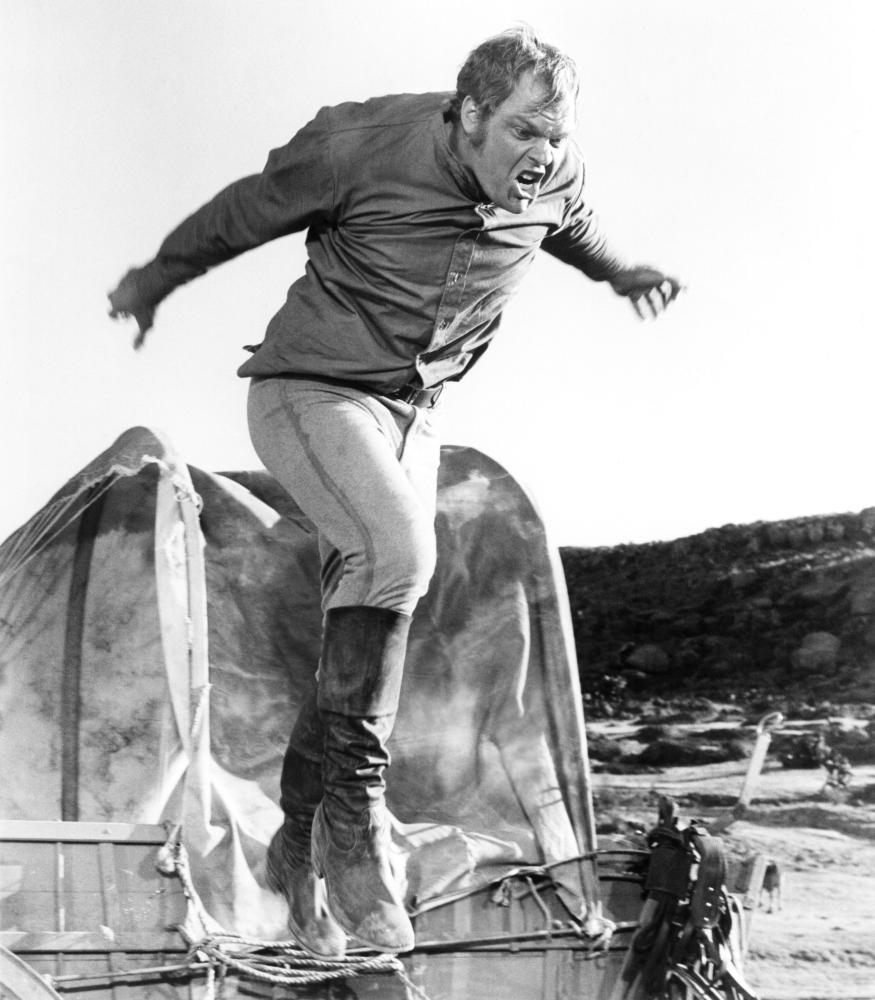 He made several appearances in TV series throughout the early 70s, including Petticoat Junction, Kung Fu, and Police Surgeon. It wasn't too long before Michael Landon approached him to be a part of "Little House on the Prairie" in the role of Jonathan Garvey.
Merlin Olsen on Little House on the Prairie
Merlin Olsen played Jonathan Garvey for several years, starting in 1977 in Season 4 and appeared in over 50 episodes.  As the father of Andrew Garvey, one of Laura's age mates and friends, we see a lot of this family throughout the "Little House on the Prairie" seasons.
Many of the storylines written for Jonathan Garvey's character had initially been written for Victor French, who played Mr. Edwards starting with the show's pilot. In an interview later, Merlin recounts how he was nervous seeing the number of lines in his first scripts. Michael Landon reassured him, saying, "If I didn't think you could do it, I wouldn't let you do it." Michael's words encouraged Merlin to get started and gave him the confidence he needed
Beyond Little House for Merlin Olsen
To facilitate the spin-off of the series Father Murphy, Jonathan and Andrew Garvey had to move away from Walnut Grove. Three seasons on Father Murphy led to some additional television series appearances such as Fathers and Sons, The American Frontier, Aaron's Way, and commercials for FTD flowers. Even after Merlin stopped acting, he continued working in front of the camera as a sports commentator.
He remained close to Michael and other friends from the show throughout the years. In fact, when Michael Landon passed away in 1991, Merlin Olsen gave the eulogy. Alison Arngrim recounts in her book, Confessions of a Prairie Bitch, the following memory of the event.
"The eulogy was given by Merlin Olsen….His speech was absolutely brilliant, moving and funny at the same time. He started by saying, perfectly deadpan, 'Hello, I'm Merlin Olsen. I sell flowers.' He then went on to do a virtual stand-up routine about Michael. Michael had insisted his funeral be funny, and he got his wish."
Merlin Olsen passed away from cancer in 2010, but his legacy lives on. This personal mission statement was found after his passing. Everyone who knows him says this sums up what they remember about him and his life.
"The focus of my life begins at home with family, loved ones and friends. I want to use my resources to create a secure environment that fosters love, learning, laughter and mutual success. I will protect and value integrity. I will admit and quickly correct my mistakes. I will be a self-starter. I will be a caring person. I will be a good listener with an open mind. I will continue to grow and learn. I will facilitate and celebrate the success of others."
Recommendations from the Website Editors
A number of the cast members from "Little House on the Prairie" have written about their experiences. Below are links to our website articles about them, as well as to their books which make entertaining reading and inspired gifts for fans of the television series.
Melissa Anderson
Alison Arngrim
Melissa Francis
Melissa Gilbert
Charlotte Stewart
For information about Laura Ingalls Wilder whose novels inspired the TV series, please visit our Recommended Reading lists for children and young adults and adults. You may also be interested in a documentary film about Laura Ingalls Wilder.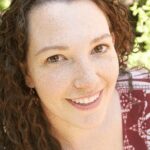 Mother of five living in rural Oklahoma with her husband and children, Angela is the Founder of Untrained Housewife, co-founder of the Homestead Bloggers Network and Organic Gardening expert at About.com. She is the author of Backyard Farming on an Acre (More or Less), as well as several other books, all with the common theme of helping people embrace the journey towards self-sufficiency.