About the TV Series
"Little House on the Prairie" is one of the most successful dramatic series in television history. This TV legend began with the two-hour pilot movie first broadcast on NBC March 30, 1974 that introduced the Ingalls family to millions of viewers around the world. It was subsequently picked up as a series which premiered September 11, 1974 and ran on NBC for nine seasons until 1983. Altogether, the series is comprised of the pilot, 204 episodes, and three two-hour specials produced in the tenth year.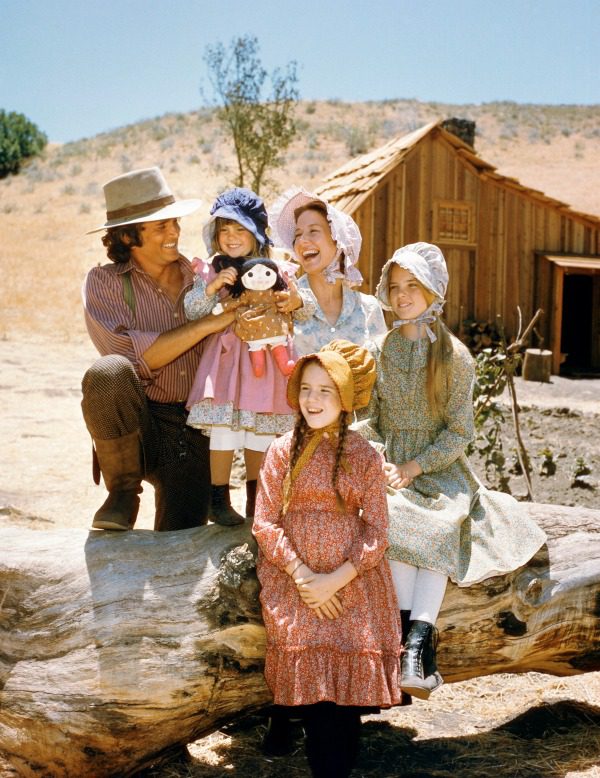 The show remained a top-rated series and garnered seventeen Emmy® and three Golden Globe® nominations along with two People's Choice® Awards. It even won two Western Heritage Awards.
"Little House on the Prairie" was produced by NBC in association with producer Ed Friendly. The television series starred Michael Landon as Charles Ingalls (Pa), Karen Grassle as Caroline Ingalls (Ma), Melissa Gilbert as Laura Ingalls, Melissa Sue Anderson as Mary Ingalls, Lindsay and Sidney Greenbush as Carrie Ingalls, Alison Arngrim as Nellie Oleson, Richard Bull as Nels Oleson, Katherine "Scottie" MacGregor as Harriet Oleson, and Charlotte Stewart as Miss Beadle. The pilot was written by Blanche Hanalis and Jack Hanrahan and directed by Michael Landon. The television series was directed by Michael Landon, William F. Claxton, Maury Dexter, Victor French, and Leo Penn.
"Little House on the Prairie" has remained on television for more than 40 years.  The series is also currently broadcast in more than 30 countries worldwide.
The Remastered Edition
To celebrate the 40th Anniversary in 2014, NBCUniversal restored and re-mastered the pilot and all nine seasons. The series is now available for the first time ever in high definition on Blu-ray and on Digital HD.
The Complete Series Gift Set became available On October 6, 2015. This set includes 48 discs featuring all nine fully-restored and remastered seasons and eight hours of bonus material. It is presented in an iconic Little House package, featuring a recreation of the Ingalls family home.
Watch the trailer here and buy your copy today by clicking on the links below.