Adam Kendall: You know what I like about this school?
Mary Ingalls: No, what?
Adam Kendall: I can kiss you in front of the entire class, and no one would ever know.
—Season 5, Episode 4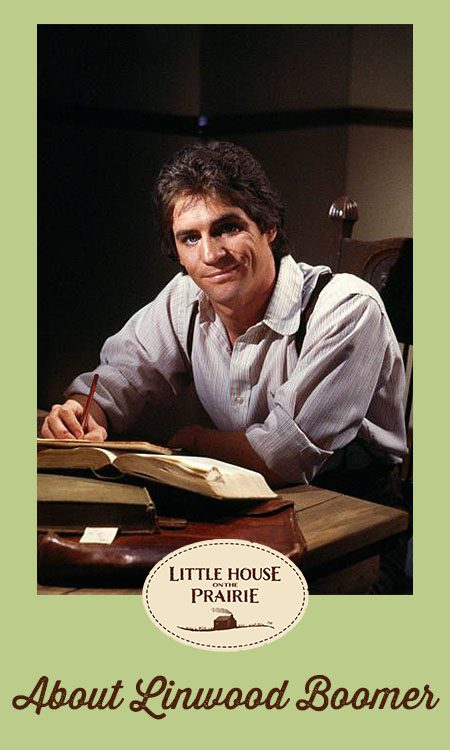 Linwood Boomer's Early Life and Career 
Linwood Boomer was born on October 9, 1955, the third of four sons, and grew up in Vancouver, British Columbia. Linwood describes his family as unconventional. In one interview after his work with "Malcolm in the Middle," he shared that his mother was known to walk around the house naked and would shave the hair off his father's back – both elements he used later in his work.[1] He went to school in a gifted program, and even though he was reported to be somewhat shy, he joined a drama club and discovered a love of acting there. [2]
Linwood began his acting career in 1978 with his appearance on the television series, "Little House on the Prairie," as Adam Kendall, the husband of Mary Ingalls, played by Melissa Sue Anderson.  He was also in a made-for-TV movie called, "Suddenly Love" released the same year. Adam joined the cast at the end of Season Four when Mary was at her darkest hour – coming to terms with her blindness.  
Linwood Boomer as Adam Kendall 
Adam Kendall is introduced to fans as the teacher of the blind school Mary Ingalls is sent to attend.  While their relationship starts off rocky, in large part due to Mary's anger and bitterness, things turn around. Adam's kindness, firmness, and honesty soon begin to win Mary over.  
Much of Season 5 explores the budding relationship between Adam and Mary, culminating in a wedding halfway through the season. In fact, their wedding scenes make our fans' Top Ten Romantic Scenes list!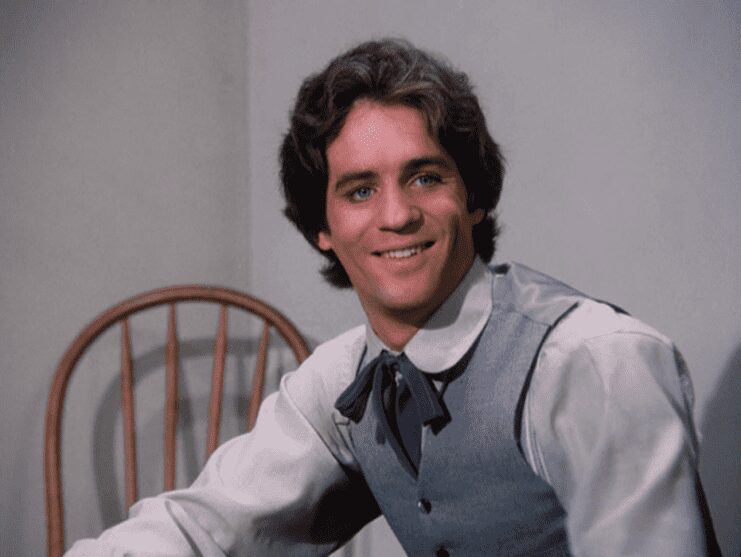 Linwood Boomer remained with "Little House on the Prairie" through the rest of the series and was well-respected by his colleagues. He appeared in 35 episodes that aired from 1978 to 1981.  Melissa Sue Anderson describes him in her book "The Way I See It": "He was handsome in a non-traditional way. Linwood was nervous, but it sure didn't show. He couldn't have been nicer or funnier with his oddball sense of humor."[3]
Adam and Mary had many adventures throughout the next couple of seasons. While purely fictional, since the real Mary Ingalls never married, their relationship created many memorable scenes for fans. One of the favorites is when Adam regains his sight after a head trauma. In the video clip below, Adam sees Mary for the first time. 
Regaining his sight prompts Adam to go back to work as a lawyer. Returning to work and seeing, of course, changed the dynamic of Mary and Adam's relationship. But they made it through.
Like so many who worked with Michael Landon on the "Little House on the Prairie" TV set, Linwood became interested in the behind-the-scenes aspects of show business. Landon was an excellent mentor giving opportunities to learn to many who went on in their careers to write, direct, or produce. Some of these people include Linwood, himself, Victor French, Dean Butler, Katherine MacGregor, Melissa Sue Anderson, and more. It's no wonder then that despite success with other TV guest appearances as an actor, Linwood Boomer would find the most satisfaction and success in writing and producing.
Linwood Boomer Beyond Little House on the Prairie
During and after Linwood's time on "The Little House on the Prairie" TV show, he made several guest appearances on other television shows, although none of the roles were as long-lasting as his time as Adam Kendall. In the clip below, we find Linwood as Doug Bridges on "The Love Boat" in 1982. 
Linwood made appearances in "Fantasy Island" in 1983, "Voyagers!" (1983), and "The Young and the Restless" (1985). At this point in his career, Linwood began to shift his focus from working in front of the camera to working behind it.
By 1987 he was a producer of "Night Court. " He executive produced the "Red Dwarf" movie, as well as television series such as "3rd Rock from the Sun" and "Townies." His most well-known writing and producing credit, however, came from the hit TV series "Malcolm in the Middle" based loosely on memories from his childhood. The show ran for six seasons (2000-2006) and was well-received by fans worldwide.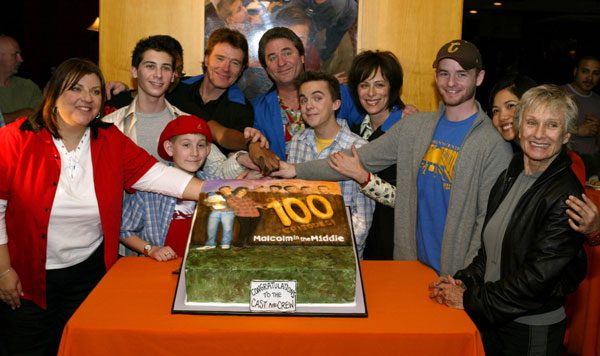 Linwood Boomer spoke to USA TODAY about the genesis of "Malcolm in the Middle": "At lunch, I would always tell stories about my childhood, and people really thought they were funny, so I decided to write it, but it ended up coming out really depressing. This kid, stuck in this miserable experience. Then I came up with the creative device of having him talk directly to the camera."  
Since then, he's worked on other TV shows like "The Mindy Project." He also made a couple of guest appearances on "Malcolm in the Middle" (2006) and on the show his wife produced, "Santa Clarita Diet" (2018)[4]
Linwood Boomer's Personal Life 
Linwood Boomer remains a bit private regarding his personal life. We do know he married Tracy Katsky, a producer in her right. The couple is active in fundraising. You can find them coordinating fundraisers for California Community Foundation (CCF). With the help of CCF, they founded Healing California, which provides free medical, dental, and vision care to Californians in need, focusing on homeless veterans. In Healing California's first ten months, they've served more than 1,000 people.[5]
Linwood Boomer's Awards and Accolades 
Linwood has received nominations for several awards, including Primetime Emmy Awards for Outstanding Series for "Night Court" in 1984 and for "Malcolm in the Middle" in 2001, as well as a WGA nomination for "The Mindy Project" in 2012. He won both the Primetime Emmy Awards in 2000 and the Nova Awards Most Promising Producer in Television in 2001 for "Malcolm in the Middle." [6]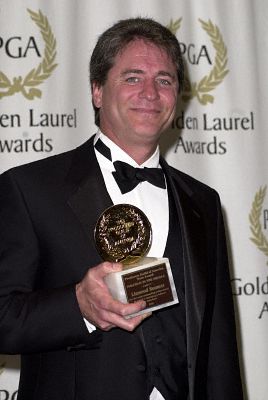 To "Little House on the Prairie" fans, Linwood Boomer will always be the encouraging and supportive Adam Kendall, who taught Mary that she didn't need her eyesight to see the good in those around her.
Recommendations from the Website Editors
A number of the cast members from "Little House on the Prairie" have written about their experiences. Below are links to our website articles about them, as well as to their books, which make entertaining reading and inspired gifts for fans of the television series.
Melissa Anderson
Alison Arngrim
Melissa Francis
Melissa Gilbert
Karen Grassle
Wendi Lou Lee
Ketty Lester
Charlotte Stewart
For information about Laura Ingalls Wilder whose novels inspired the TV series, please visit our Recommended Reading lists for children and young adults and adults. You may also be interested in a documentary film about Laura Ingalls Wilder.
We invite you to subscribe to the free Little House on the Prairie newsletter for all the exclusive interviews and events.